Not everyone has the time, energy, or even the will to deep clean their entire house. Particularly if you have a busy schedule, you might not have the time to clean your home. This is why sometimes it's best to leave it to the professionals. When it comes to maintaining order and cleanliness in your home at all times, you can hire professional house cleaners.
There are numerous advantages to hiring professional home cleaners, and knowing some of them might help you decide whether or not to hire them. That said, here are nine benefits of hiring a professional house cleaner:
1-They Ensure A Well-Cleaned And Tidied Home
The primary benefit of hiring a professional cleaner is that they'll keep your house clean and neat all week. A clean and tidy house may improve your life in various ways and make you feel proud of your property.
Furthermore, professional cleaners, such as Washington DC house cleaners and many others, guarantee that residences are deep-cleaned to a professional standard using the best cleaning materials and equipment. This may make a significant difference in the appearance of your house, and all of the laborious and tiresome cleaning jobs will be done for you.
2-Improved Indoor Air Quality
If you or a family member has allergic rhinitis, constant exposure to allergens and dust found in unhealthy indoor air can aggravate it. To avoid this, it's a great idea to contact professional house cleaners. A well-cleaned house allows you to breathe healthy indoor air. With professional cleaners' cleaning methods, you can make sure you're living in a home without unhealthy contaminants. This includes allergens, dust particles, and dirt that pollute indoor air quality.
3-They Have The Appropriate Cleaning Tools
Cleaning on your own requires you to use your own cleaning tools and products. If this is a problem for you, it's best to contact professional cleaners as they have all the tools for any cleaning task. Once you contact them, they'll come prepared with all the essential tools. They can clean those parts you can't clean due to lack of equipment.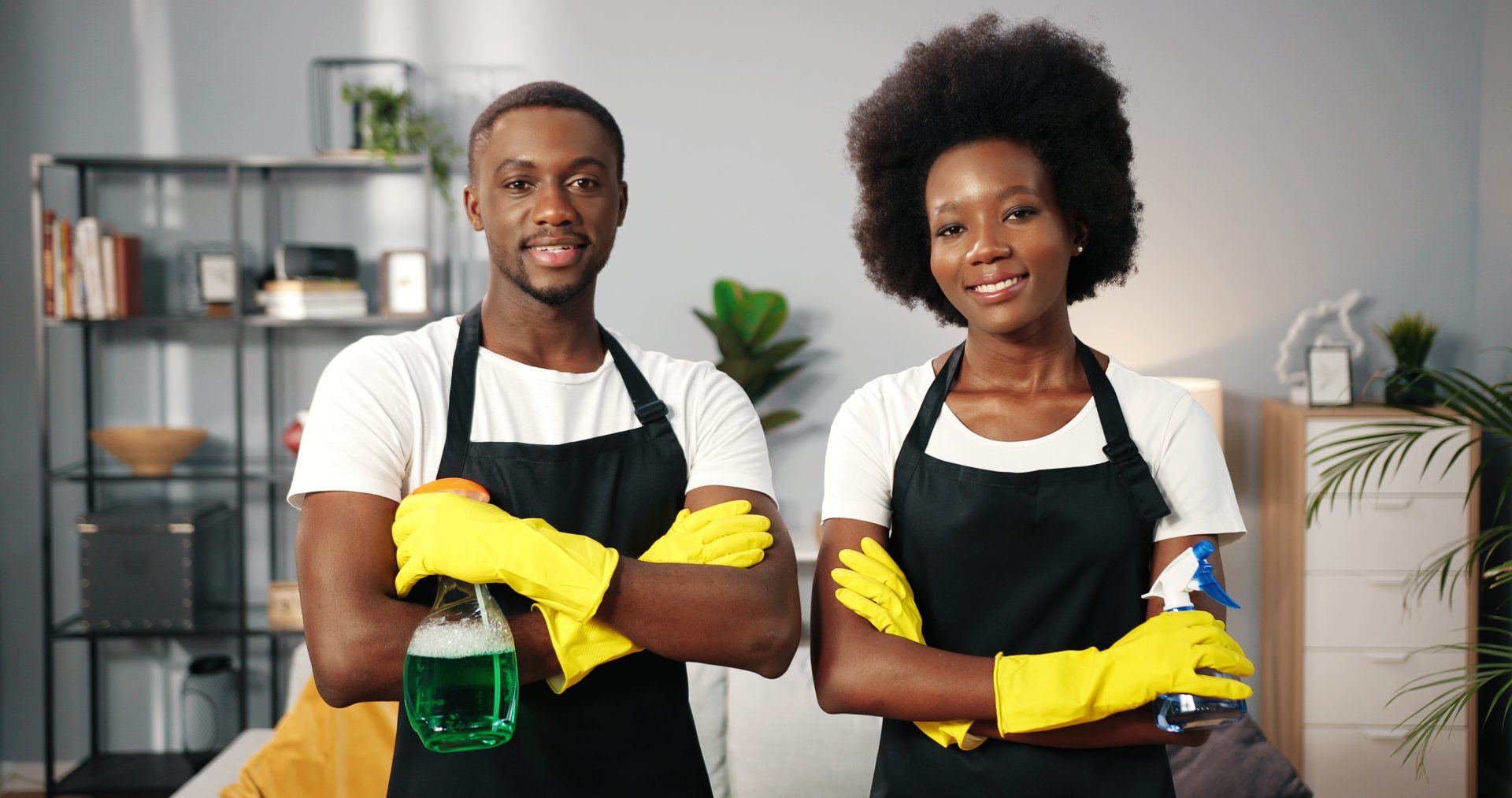 4-You Get To Live In A Healthier Home
Taking advantage of the services of professional house cleaners also makes your home's environment healthy. They clean using the right products and ensure your home is free from bacteria, toxins, and germs. Deep cleaning daily also mitigates mold, moisture, and pest infestation issues. All these will be highly beneficial, especially if you have kids or pets at home.
5-They Clean Various Types Of Surfaces With The Appropriate Tools
The surfaces, floors, and appliances in your home are all crafted from distinct materials. In addition, it necessitates the use of various cleaning supplies and techniques. It may not suffice to have a single-stop cleaning service. With professional house cleaners, they'll know which cleaning products to use on particular items and which ones to avoid to prevent scratching or leaving marks all over their surfaces. This will guarantee that everything in your house is spotlessly clean and that it'll continue to be in excellent condition.
6-Gives You More Time
Another great thing about leaving all the cleaning to the professionals is its efficiency. Instead of thinking about having to clean your home the whole day, you can focus on other, more important things. If your schedule always seems packed or nobody at home can help you do the cleaning, this is likely a good reason for you to contact professional cleaners.
By hiring professional house cleaners, the time you intended for cleaning can now be diverted to work, family, or other factors. This means you can focus on being productive on other things instead of worrying about tidying up your home.
7-Minimizes Stress And Frees You From Exhaustion
By hiring professional cleaners, you won't have to worry about the stress and burden of cleaning. You'll also have more time to relax. The sight of a well-cleaned home makes you stress-free, too. Once the cleaners leave after doing the job, your sparkly clean home will provide you with a sense of ease and comfort.
8-They Help Keep Molds At Bay
When you're always busy and don't have the time or energy to clean your home regularly, molds might start to grow without you knowing! They could wreak havoc in your home. The bathroom and kitchen, in particular, are highly susceptible to the growth of molds since they're often moist.
A professional cleaner will assist you in keeping your bathroom clean and mold-free. They clean every part of your house, leaving little room for its growth.
9-The Clean Environment Improves Mental Health
Living in an unclean environment may contribute to developing mental illnesses such as anxiety and depression. These are known to interfere with sleep quality, compromising your general health.
If your house is cluttered and disorganized, it'll probably make it hard for you to concentrate. On the other hand, people who live in a clean environment are less irritated, more productive, and more focused.
Hiring a cleaner to alleviate your cleaning concerns may help improve your well-being. When your house is spotless, you'll have more time to rest and feel comfortable—improving your quality of life.
Final Thoughts
Hiring professional house cleaners is an excellent way to keep your home clean without having to clean it yourself. The numerous benefits of hiring professional house cleaners may persuade you to do so. While they're cleaning, you may get more work done, spend time with your loved ones, or even sleep in!