Searching for a condo with an awe-inspiring NYC skyline view? You're in the right place. Despite a 22% dip in new condo sales last month, the NYC market is still booming, outperforming its historical year-to-date numbers by an impressive 24%.
This curated list highlights 5 condos that offer not just luxurious amenities but also jaw-dropping views of the iconic New York City skyline. Let's get started!
The Sky Club: A Gem In Hoboken For Social Butterflies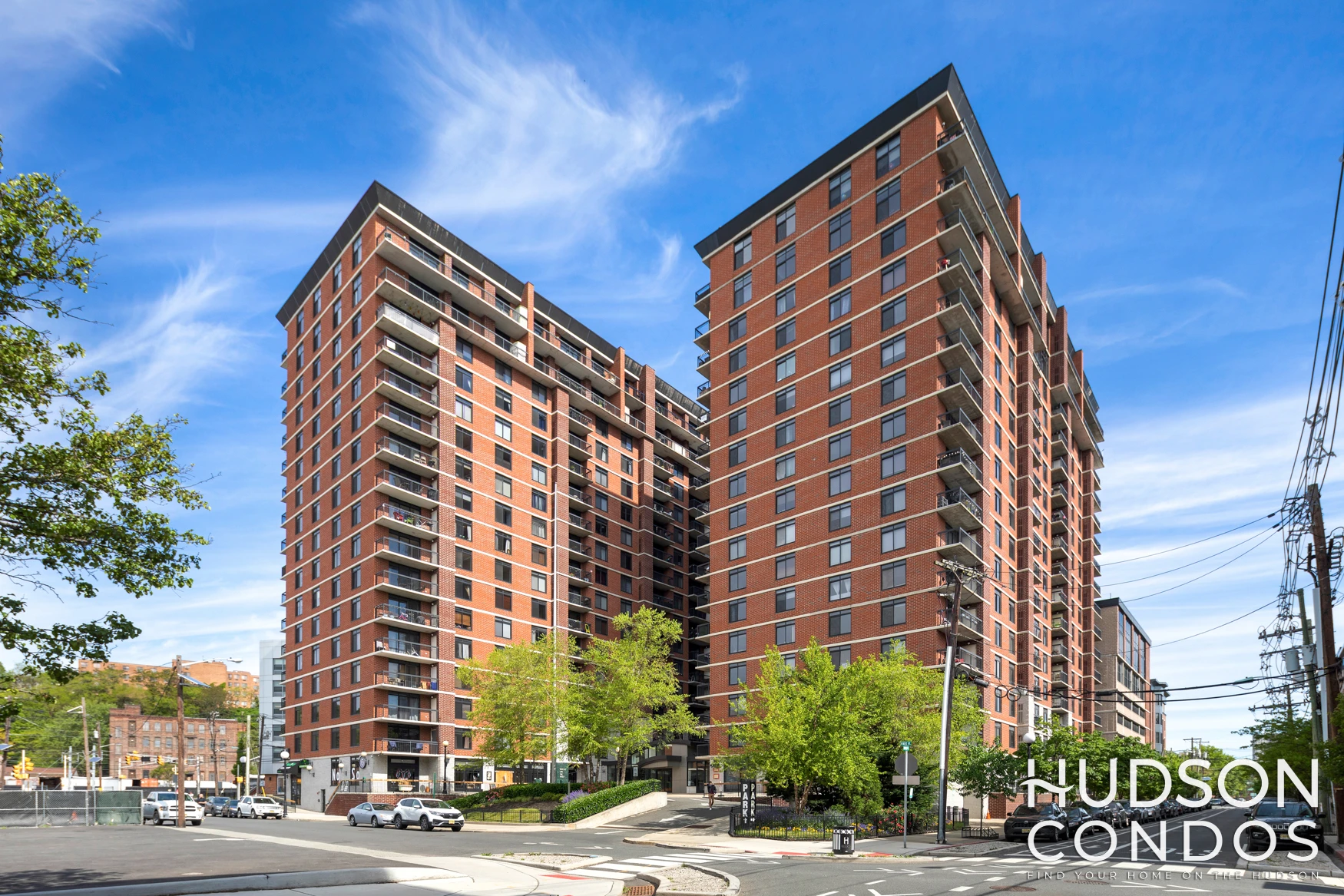 Imagine living in a place where every day feels like a vacation and every night offers the allure of the city that never sleeps. Welcome to The Sky Club, a sanctuary for social butterflies who crave the high life.
Nestled in the vibrant heart of Hoboken, this luxurious condo community is a stone's throw away from the bustling energy of Manhattan, yet far enough to offer a tranquil escape.
As you step into The Sky Club, you're greeted by a grand lobby that exudes sophistication. But the real magic happens on the rooftop. Here, a sparkling pool awaits, offering an oasis in the sky. Picture yourself floating in the water, cocktail in hand, as you gaze at the mesmerizing NYC skyline transforming from day to dusk. It's the perfect setting for weekend gatherings, sunset soirees, or simply soaking up some sun on a lazy afternoon.
East River Coop: Lower East Side Luxury For Culinary Enthusiasts
Welcome to the East River Coop. Priced at $785,000, this high-floor 2-bedroom condo is a feast for the senses, designed with the culinary enthusiast in mind.
This kitchen-lover's dream boasts an expansive open living area. It's a space that beckons you to entertain, offering ample room for a grand dining table where you can host lavish dinner parties or intimate gatherings.
Let the aroma of a sumptuous meal waft through the air as your guests marvel at the stunning skyline views through the large unobstructed windows.
But the pièce de résistance is undoubtedly the chef's kitchen. This well-designed space features a windowed eat-in area that not only allows natural light to flood in but also provides a cozy nook for morning coffee or casual meals.
Christadora House: East Village Elegance For The Solo Professional
This light-filled studio, priced at $795,000, is a sanctuary for the solo professional who values both style and function. The centerpiece of this condo is the custom Italian-designed Murphy-bed system.
It's not just a bed; it's a space-saving marvel that transforms your living area into a bedroom within seconds. Imagine finishing a day of work at your sleek, built-in desk and then effortlessly pulling down your bed for a restful night's sleep. It's an ingenious solution that maximizes space without sacrificing an ounce of comfort or style.
If you're contemplating selling your current home to move into one of these luxurious condos, be sure you know how to price your home right. With the right price you can quickly move into your dream condo.
The Sequoia: West Village Wonder For The Versatile Individual
Step into The Sequoia, and you'll immediately realize it's not your average condo. Priced at $835,000, this West Village wonder is a chameleon of sorts, designed for the versatile individual who wears many hats—be it a remote worker, an entertainer, or a homebody seeking a cozy retreat.
The unique layout of this high-floor studio is its standout feature. With a little imagination, the space can be adapted for various needs. Need a home office? Set up a workspace near the window and let the city skyline inspire you. Love to entertain?
The open layout can easily accommodate a dining area and a lounge for guests. And when it's time to unwind, the sleeping area offers a tranquil escape from the hustle and bustle of city life.
If you're considering a remodel alongside your new condo purchase, don't miss these eco-friendly waste management strategies for home remodeling projects.
Sherman Tower East: Upper East Side Charm For The Quiet Seeker
In the heart of the bustling Upper East Side lies a hidden gem—Sherman Tower East. Priced at $850,000, this sun-flooded, renovated condo is a haven for those who seek peace and quiet amidst the city's chaos.
Imagine waking up to the soft morning light filtering through the windows and ending your day with a mesmerizing sunset that paints the sky in hues of orange and pink. It's a daily spectacle that never gets old.
But it's not just the views that make this condo special; it's the thoughtful design. The renovated kitchen and bath offer modern comforts, while the strip hardwood floors add a touch of elegance.