In theory, the answer to the question, "Is it cheaper to replace a window or door?", might seem obvious. Of course it costs less to replace a window as opposed to a door, right?
In many cases, yes. It costs between $300 and $700 to replace a window on average, while it costs well over $1,000 in a lot of cases to replace a door.
But it's worth noting that it's not always cheaper to replace a window versus a door. There are some instances in which you might end up paying more for a window than a door based on a variety of factors.
Today, we're going to talk about those factors. We're also going to touch on how to replace a window when your home's windows get broken or old.
Continue reading to find out about a few of the factors that are going to play a part in the cost to replace a window.
Window Type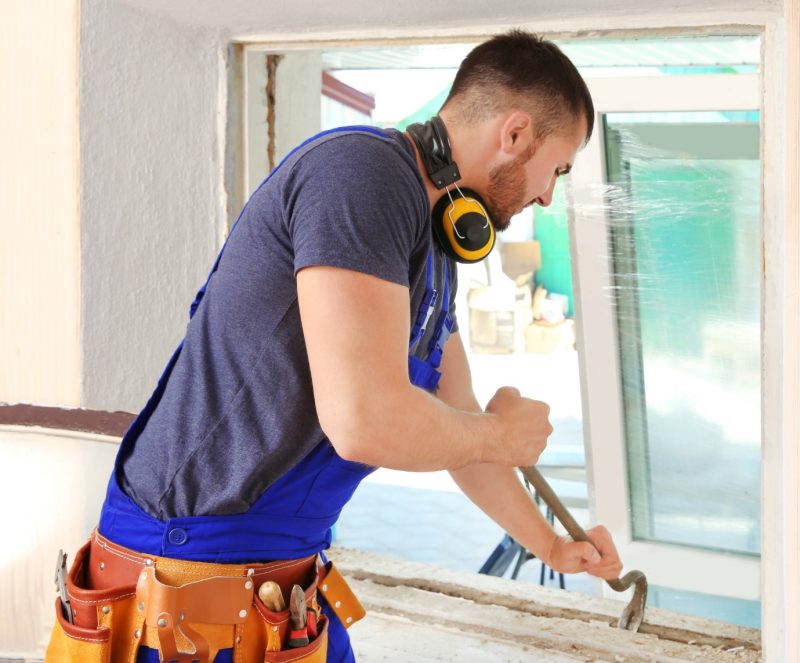 Once upon a time, almost all of the windows that were manufactured were made out of wood. But nowadays, you can find windows made out of lots of different materials. And each individual window type is going to have a slightly different price tag on it.
Vinyl windows, for example, are almost always cheaper than the other types of windows. You should be able to replace a window with a vinyl window for a lot less than you would pay for a door.
Wood windows, on the other hand, tend to be on the higher side compared to other window types. You might have to pay a pretty penny to have them installed in your home, and it could result in them costing more than a cheap door.
And then, there are fiberglass and aluminum windows, which both fall somewhere in between vinyl and wood windows. They're usually—but not always—cheaper than doors.
Window Style
In addition to there being a bunch of different window types that you can choose from in this day and age, there are also quite a few window styles. Just like with window types, they have different price tags attached to them.
Some of the most popular window styles are:
Single-hung and double-hung windows
Sliding windows
Awning windows
Bay windows
Fixed windows
Single-hung windows are some of the most basic windows and shouldn't ever cost more than doors. But bay windows are very decorative in nature and could cost more than doors in some circumstances.
You should shop around for the right window styles for your home when you're trying to figure out how to replace a window. It should help to shed some light on the answer to the question, "How much to replace windows?"
Window Size
Most of the doors found on the exteriors of homes are the same general size. While you will occasionally see larger doors on larger homes, the size of exterior doors doesn't differ all that much in most cases.
But the same cannot be said for windows! You can find windows in all kinds of shapes and sizes these days. And the bigger than windows get to be, the more expensive they might be in the end.
If you know that you're going to need to install new windows in your home, you should think long and hard about what size they're going to be. You might have to pay more for windows than doors when you go with windows that are on the bigger side.
Window Brand
The window industry has turned into a really big business over the years. Since people are constantly trying to learn how to replace a window pane and how to replace windows as a whole, the industry brings in billions of dollars each year.
Because of this, there are so many window brands that have popped up over time. As a result, you'll need to be mindful of how much each of them charges for windows.
If you go with windows made by a well-known brand that has been around for decades now, it's going to cost more than if you go with windows made by some no-name brand that just set up shop last month.
That's not to say that you should trust the no-name brand to supply you with windows. But it is to say that you'll have to prepare to pay the well-known brand a little bit more for their windows.
This is something that you should remember as you shop for new home windows. Your windows could cost more than doors if they're manufactured by a big name brand.
Window Replacement Company
When you go to replace a window in your home, you should not do it yourself. Installing a new window is so much harder than you might think.
At the same time, you should realize that the window replacement company you hire is going to impact the price of your new windows. Different window replacement companies offer different prices on their window options.
You should always shop around for the window replacement company that's going to be able to provide you with the best windows for the best price. Visit uswindow-door.com to see one such company that can lend a hand to you.
You should be able to buy windows for less than you would pay for doors through this kind of company. They'll help you select windows that will fit nicely into your specific budget.
It's Usually Cheaper to Replace a Window Than a Door
As you've seen here, so many different factors help determine the cost to replace a window. It would be a good idea for you to keep them all in mind when you're shopping for a new window or even just a new window pane.
Generally speaking, the cost to replace a window should be cheaper than the cost to replace a door. But that might change based on which windows and doors you buy for your home.
Learn more about replacing the windows in your home by reading through our blog's other great home improvement articles.