Architectural lighting can have a big impact on a resident's well-being. When you enter into a room that is lit by natural daylight, you will be affected positively in both physiological and psychological ways.
However, poor lighting choices can also have negative effects on a person's perception of space. Depending on what the function of the space is, poor lighting design can slow productivity and negatively impact a person.
This is why it is so important for architects to take lighting choices into consideration. When you take light level, location, and light temperature into account, you can greatly affect the environment of the building. You can also affect energy efficiency and functionality.
You'll also help the inhabitants connect with the space on a deeper and more significant level. Whenever you are taking on an architectural lighting project, you should be thinking about energy efficiency, aesthetics, and functionality.
If you'd like to learn more then keep on reading and we will take you through some great ideas for architectural lighting.
Hallways
People don't tend to spend a lot of time in hallways but they do pass through them often. You want their experience to be pleasant as they transition from one space to another. Consider low-level lighting to make it easy to see and easy on the eyes.
You should also think about utilizing floor washing. This means that you light the floor at specific intervals. If you have a staircase, then this architectural lighting design can be just what you need.
Another good technique for hallways is uplighting. This provides a lot of direction for the light to come from. It also works well with certain architectural details such as arches.
Kitchens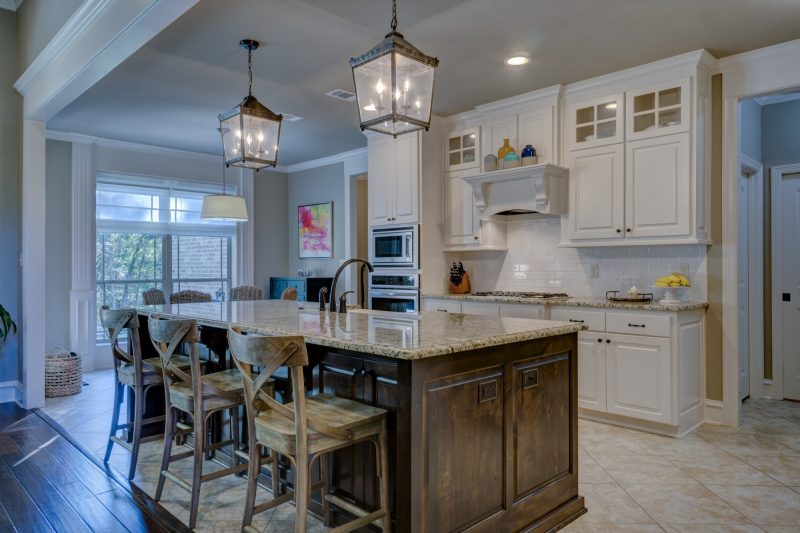 You can use hidden lighting and under-cupboard lighting to highlight your work surface. The lighting can be arranged as strip or spotlighting, offering different lighting shapes and levels of softness and brightness.
You can get a smooth glow across your work surface with linear lighting. You can insert backlighting behind a glass splashback for a glowing light effect and flood the work area with light.
Colored light will provide interest and is great for setting the mood on special occasions like parties and events. In fact, you should make sure to click here for event lighting.
The best kind of joinery lighting will be invisible. Only the emanating light will be seen and it will help to form the feel and shape of the room.
Living Rooms
You can make a fireplace even prettier by using uplighting and bringing more focus to the area. This is especially useful at night when the light catches on fine detailing and stone.
Also, picture lighting is a great idea that can highlight artworks. They can draw a person's attention to different parts of a room.
This can be achieved in several different ways. You can do this with directional spotlighting or place stylish lamps in certain areas.
You can also utilize downlighting and uplighting and even gallery-style framing projection. This is when the whole image is lit evenly from a source on the ceiling.
Bathrooms
When lighting a bathroom, you should consider a strategy like wall washing. This is a great way to highlight something like the wall of a shower and build a stylish look in the space.
People tend to spend a lot of time in bathrooms. These should be inviting places that are easy to look around.
Task lighting is very important in bathrooms. You want to light it properly so that it is easy to apply makeup or to shave. It's usually a good idea to place lights on both sides of the mirror so that you can achieve even lighting.
Bedrooms
Bedrooms probably offer the most freedom when it comes to architectural lighting ideas. You can utilize artwork spotlighting, dedicated reading lights, and lights to highlight wardrobe interiors.
It's generally a good idea to create a softly lit atmosphere. You should consider using hanging pendants, hidden down- and uplighting, and bedside lighting.
The goal is to create a cozy, comfy, and soft space. You also want lighting that is strong enough for reading and getting dressed. However, you don't want to overcomplicate things.
When it comes to architectural area lighting, you need to create a balance.
Gardens
When you look at exterior shots of beautiful homes in architectural magazines, they all have sophisticated exterior lighting. This doesn't just highlight spaces to make a house look wonderful from the outside but it also has practical uses.
Highlighting driveways, walkways, and outdoor seating spaces is crucial for making the most of your yard. It will allow you to enjoy the outdoor space even more when it is lit well.
You can bring focus onto sculptures or trees by utilizing garden spike lights. They also add depth to the garden.
Also, low-level planting in borders can be lit with infill lighting.
The Importance of Knowing Great Ideas for Architectural Lighting
Hopefully, after reading the above article, you now have a better idea of what strategies you should follow for great architectural lighting. As we can see, there are many different techniques that you can utilize. By knowing what's at your disposal, you can make better decisions for each project that you are on.
Are you looking for other helpful and interesting articles about architecture like this one? If you are, then make sure to check out the rest of our site today for even more!