No one on this planet enjoys a foul odor residing in their home. The first thing you want to notice when you walk into your house is a fresh scent, and it can be tough to keep it smelling good all day long, especially if you have kids or pets.
Lucky for you, you'll be learning how to keep your house smelling good all the time in this article, so don't go anywhere!
Get Rid of Moisture
Moisture is a leading cause of home odors and can be tricky to get rid of. To keep moisture levels low, try to use moisture-absorbing products in places that tend to get damp, such as your bathroom, kitchen, or even closets.
Clean Out Your Fridge Often
Believe it or not, even though your food is stored away inside your fridge, if you haven't cleaned it out, its stench will spread through your home.
People love to store away leftovers and condiments in the back of the fridge and eventually forget that they're even there. So, clean out your fridge at least once a month to make sure you're only keeping fresh goods and nothing that is way past its due date.
You should also give your fridge a good scrubbing, meaning you should remove the drawers and shelves and soak them in soapy water. When cleaning your fridge, only use products that are food-safe. As tempting as you may be, stay away from harsh chemicals such as bleach, as it's tough to rinse out.
Ventilate
To bring some freshness into your home, the easiest thing you can do is keep your home well ventilated. This helps the air in your home flow and circulate more, which helps remove any lingering odors such as cooking smells. Open a window every day or several windows to create a cross breeze, even if it's for a short while.
Use Diffusers
Using a diffuser is a subtle yet powerful way to keep your home smelling fresh all day long. All you do is add a few drops of your favorite essential oil into the diffuser, and there you have it! You can find some quality diffusers by clicking on the following link. aromatechscent.com/collections/scent-diffusers
DIY Techniques
There are other home hacks you can try in order to keep your house smelling good all day long, such as a fabric refresher spray.
It's easy for materials such as curtains and rugs to catch funky smells. But, by mixing in some vinegar, rubbing alcohol, cornstarch, and at least 20 drops of your favorite essential oil in a bottle, you can create a perfect fabric refresher and spray it across your clothing, towels, or even your sofa!
Place Candles Around Your Home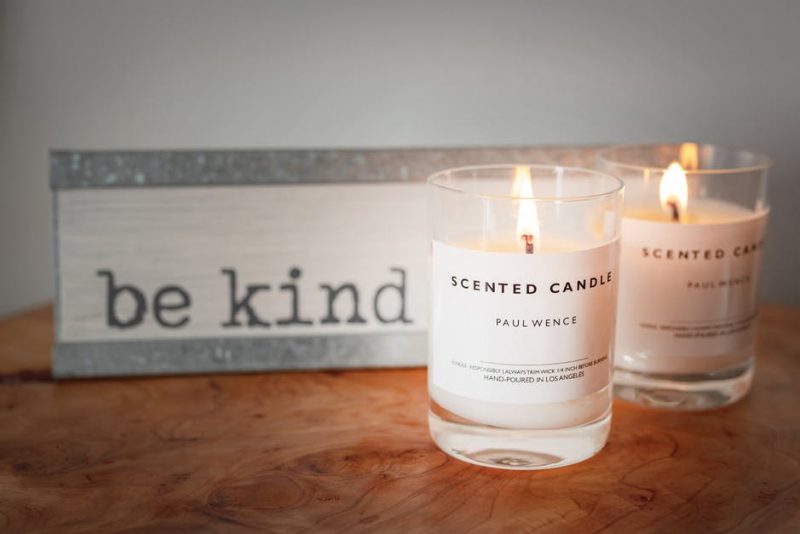 A simple and classic trick to keep your home smelling great is scattering candles all over your home. You don't necessarily have to light them. You can place them in various corners of your house, even inside your closet and drawers, and your fabrics will absorb the scent.
How to Keep Your House Smelling Good All the Time—Revealed
Learning how to keep your house smelling good all the time with these strategic hacks will make a difference. Try them out and see for yourself! If you'd like to keep learning more fun tricks for your home, keep exploring our blog!