As a resident of Florida, it's a given that you're wondering what kind of commercial fence will stand up to harsh weather conditions and high winds. Additionally, you need a fence that will offer security, enhance safety, and still look good while doing it. Question is, how do you choose the right commercial Florida fence?
There are many types of commercial fences, all of which come in a wide array of materials. What considerations should you be making? Well, read on because we have gathered all the information you need to find the perfect commercial Florida fence.
What's Your Top Reason for Needing a Commercial Florida Fence?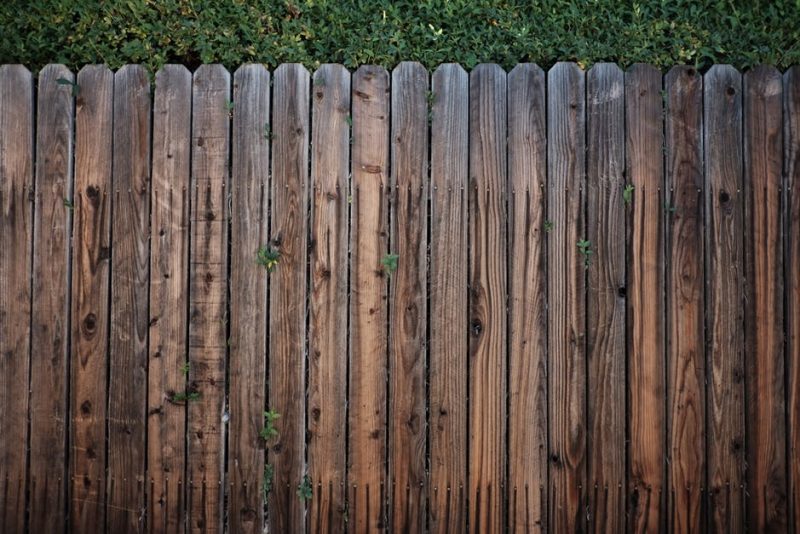 Many businesses in Florida can benefit from a fence in multiple ways, so getting a fence is definitely a good idea. Now, there are many reasons why you would need a fence for your commercial property. It could be for safety and security purposes, but it may also be for aesthetic appeal or privacy.
The most important thing you have to consider before choosing the right fence is your reason for wanting it. It could be a combination of multiple reasons, and there are many types of fences that will serve multiple purposes. However, if you have a specific reason, you will have a better chance of choosing the right type of fence.
For instance, a chain-link fence may be the most common type of commercial fence, but you may find it too bland. Maybe you want something just as secure but with more aesthetic appeal, such as wood, vinyl, or wrought iron.
Considerations for Security and Safety Purposes
Are you looking for security and safety as your major reason for installing a commercial fence? If so, there are several things you have to consider. To begin with, you want to have a fence made from solid materials that would be hard to get through.
Chain-link and ornament fences are some of the most fitting for this purpose. They are strong, sturdy, and durable. When installed properly by a professional fence installation company, these types of fences will offer you the safety and security you need.
However, your options are not limited to these options, as you can also go for vinyl fences, which are solid, low-maintenance, and just as durable.
One of the best things about vinyl fences is that they offer an added aspect of privacy. If you want to keep your business or commercial property hidden from the prying eyes of passers-by, a vinyl fence will do you justice.
When it comes to security and safety, consider whether you would like additional security options on your fence. Would you like tall panels and electric wires installed to deter intruders? If so, consider the type of fence that would accommodate these needs.
Considerations for Aesthetic Appeal
Apart from safety and security, you may also be looking for aesthetic appeal. The best type of commercial Florida fence should offer your commercial property superior safety and enhance the appearance of your business premises at the same time.
An aesthetically appealing business premise attracts more customers and creates a pleasant environment for everyone. This means that you should be mindful of how your fence of choice looks around your business. Your type of fence should also go well with your brand and your business personality.
Considerations for the Right Material
Different fencing materials come with different pros and cons, so choose the right fence material for your property. One thing you should understand about fencing materials is that they require different maintenance needs. For instance, wood may be one of the most aesthetically appealing fencing materials out there.
However, it requires occasional staining and sealing, and you can expect it to work and rot over time. This is more so in the damp Florida climate conditions. Wood is also very susceptible to termites, so it'll need great constant care, repairs, and improvements over the years.
If such maintenance needs sound like too much of a hassle for you, then you should go with the low-maintenance fencing material. If you're set on the aesthetic appeal that wood offers, consider going with vinyl. One of the reasons why vinyl is one of the top fencing materials is that it can be created to mimic other materials.
You can get an excellent wooden look without having to deal with all the maintenance issues. You could also opt for other low-maintenance fencing materials such as bamboo, aluminum, steel, and wrought iron.
Of course, these materials also come with their advantages and disadvantages. This makes it important for you to do research about all of them. View here for more information about various commercial fencing materials.
Consider Building Codes
Commercial fences have different requirements compared to residential fences. You'll find that most commercial and industrial districts require commercial fences to be masonry, tubular steel, or wrought iron. In some areas, chain link fences may be allowed only in specific locations of the property.
It's for this reason that you should work with a professional fence installation company in Florida. They are well aware of the building codes in your area and will advise on the best types of fence material allowed in your locality.
Consider the Surroundings and Accessibility
While choosing the best Florida fence, it's important to consider your surroundings. Your commercial fence should reflect the atmosphere of your building and those around it. It's a given that you want your fence to stand out positively.
Still, ensure that it complements the environment and doesn't intrude on other existing architecture. Also, consider accessibility to the commercial property or business. Install a gate that corresponds with the fence and allows easy access to customers, employees, and other authorized personnel.
Choosing a Robust Commercial Florida Fence
Investing in the right commercial Florida fence can benefit your business greatly. Regardless of your budget, invest in a durable and robust fencing system that will serve its purpose for years to come. There are many durable fencing options, so do in-depth research on the most suitable materials and other security measures.
Additionally, choose the right Florida fencing company for proper installation and high-quality workmanship. Beyond that, if you loved this article and found it informative, we have so much more for you in our blog section. Please check it out today.