It's a fact of life that you have to call in the pros when it comes to electrical issues. Tinkering with wires and switches when you don't really know what's what can land you in a world of hurt. You might end up with serious burns or worse injuries.
And that's not to mention the possible fires. Far too many blazes that damage properties are caused by dodgy electrical setups. So, if you notice something's up, like a wonky connection, sketchy wiring, a loose fixture, or a ground fault circuit interrupter (GFCI) acting up, don't shrug it off. These issues are serious enough that they require the intervention of a reliable electrician.
There are different types of electricians that can help you with electrical issues, namely regular electricians and Level 2 electricians. These electricians have different levels of qualifications and expertise. To help you understand more about their differences, here's a comprehensive guide.
What Is A Level 2 Electrician?
When it comes to electricians, it's not just about the title; it's about what's in their toolkit and resume. Your average electrician has a certain set of skills, but a Level 2 electrician is on a whole different playing field.
Level 2 electricians go through some pretty rigorous training. They're not just qualified to tackle run-of-the-mill electrical jobs; they're also primed for complicated stuff, such as big, intricate electrical repairs, maintenance, and installations.
What puts them a cut above is that they've clocked in classroom hours for specialized training, earning certificates that your standard electrician doesn't have. Plus, they're the ones to call when you need an overhead or underground connection between your place and the power company.
What Is A Regular Electrician?
A regular electrician is trained and ready to tackle several electrical tasks in your home or office, from routine repairs to maintenance to electrical inspections. They're the ones you ring up when you've got a switch on the blink or your wiring's gone haywire.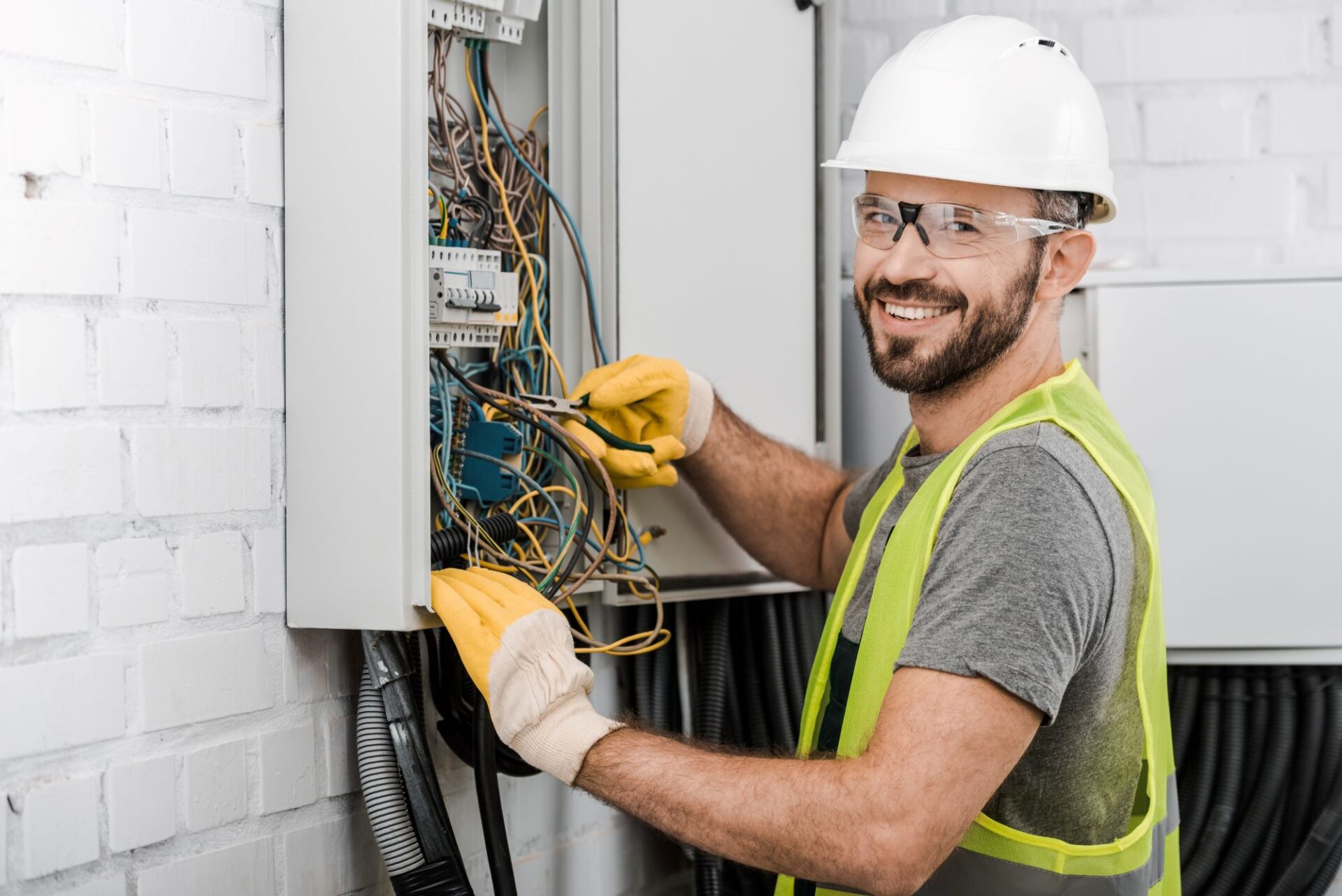 If you have a GFCI that needs installing or checking out, they're your people. They can also hook you up with power connections from an existing supply on your property. And if you need to boost your electrical network's capacity, they're up to that task too.
What Are The Services Provided By A Level 2 Electrician?
A Level 2 electrician performs extensive electrical work, which includes the following:
Power Upgrades
Generally, electricity is connected to a single-phase or three-phase supply. Single-phase connection is ideal for domestic use, while three-phase is perfect for commercial and industrial use. Single-phase electricity connection comes with two wires, live and neutral.
If you need to upgrade from a single-phase to three-phase connection, you'll need to hire an electrical company that can help with Level 2 services.
Smart Meter Installation
Level 2 electricians are licensed to install smart meters in homes and offices. These meters a track power usage within a particular timeline, and is used by most energy companies for billing. Depending on a property's layout, such meters can be installed outdoors or indoors.
Since Level 2 electricians are used to working around intelligent meters and understand how they work, they can provide you with tips that could help you save a couple of dollars in your electricity bill.
Disconnection And Reconnection
There are several reasons your power supplier might hit the brakes on your energy supply. It could be for safety purposes, or perhaps there's a bill that's slipped your mind. But once you've squared away that bill or the coast is clear from a safety standpoint, they can flip the switch and get you back on the grid.
This isn't a job for just anyone. They'll have to send in a Level 2 electrician. These pros are fully trained, have plenty of experience under their belts, and hold the right license to handle this sort of task.
So when it comes to a safe and successful power disconnection or reconnection, you're in good hands with these folks.
Overhead And Underground Power Supply
When it comes to how your electricity gets to you, there are two main routes: underground or overhead. Each has its pros and cons, and the best choice for you depends on what you need.
An underground power supply entails burying cables out of sight and out of mind. An overhead supply goes old school with utility poles. Now, deciding between these two? That's a job for an electrician. They can weigh your needs and guide you toward the best option.
But not just any electrician can handle these setups. It's a job for a Level 2 electrician. They've got the qualifications and the training to take on big electrical projects like these.
Plus, if an electric pole decides to act up, they're the ones who know how to safely swap it out. So when it comes to overhead and underground power supply, these are the pros you want on the job.
Cable Repairs
Level 2 electricians are qualified to fix damaged power cables destroyed by high temperatures and extreme weather. Such factors can contribute to inner copper wire corrosion.
Corroded power cables pose a significant threat to property and lives. That said, hiring professionals qualified to do the job is vital to prevent the risks of fire outbreaks.
Avoid handling or allowing underqualified electricians to interact with damaged cables to prevent accidents to you, the electrician, and your power line.
Conclusion
Working around live electricity is dangerous. A slight mistake can lead to loss of life and property damage. You should hire the best electrician to handle your electrical issues for safety purposes.
As far as electrical issues are concerned, there are minor and major problems. Regular electricians can handle minor electrical issues with ease. However, it's best to seek Level 2 electricians for major electrical projects. Unlike regular electricians, Level 2 electricians are trained to handle extensive electrical issues that require advanced knowledge and training.