Did you know that a roof replacement can cost between $6,500 to $20,000? That's a big financial investment, so it's important to choose a company that will get it done right the first time. Roof repairs for an improperly installed roof can be just as costly and cause all kinds of damage and challenges.
If you've been thinking about replacing your roof, now is the perfect time to learn about roof repair companies. Not sure how to hire a roofer? Check out these tips to avoid the most common mistakes when hiring professional roofers.
Don't Rely Only on Reviews for Professional Roofers
One of the first steps in choosing a local roofing company is to go online and read reviews from past clients. But while this is important, you shouldn't rely only on that–get references and contact them, too. Also, look to see if they are backed by accredited non-profit organizations like the Better Business Bureau.
Don't Hire an Unlicensed Company
The next thing to look at when hiring local roofers is their license. Only work with licensed professionals. A license means that they have undergone the correct training and are qualified to work in the roofing industry.
Don't Forget To Check Insurance
On that note, you should not only work with a company that is licensed but also insured. The company should have liability coverage in case anything happens to your roof or property during the job. This will also cover any injuries sustained by workers as well, so it's important to have.
Don't Skip the Warranty
While you are checking out the necessary paperwork, don't forget to ask about a roof warranty. The roofing company should stand behind its work and provide a warranty for a fixed amount of time. This will protect you from any issues that arise during that period.
Don't Book Based on Price Alone
While it's important to search for a good deal, it's not going to be worth it if the quality of the work isn't there. Find a company that fits your budget but also has the experience and skills, too.
Know When to Repair vs. Replace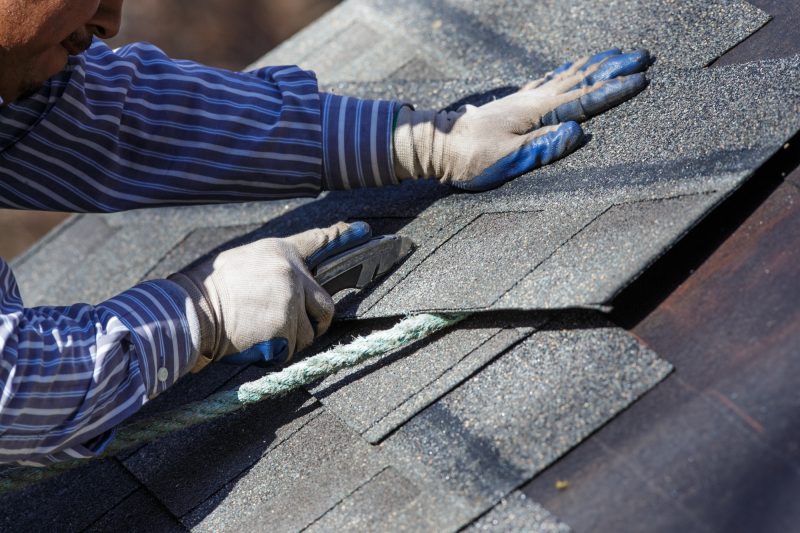 Before you get rid of your existing roof and replace it with a new one, have an inspection done by a reputable company. You may need to repair it rather than replace it, depending on the damage. From roof leak repair to shingle repair, a professional roof repair service can help you assess the damage and decide what to do.
Ready To Get Your Roof Repaired?
Now that you've learned about the mistakes to avoid when hiring professional roofers, you can choose a company with confidence.
Be sure to do your research both online by reading reviews, but also offline by calling and checking references that the company provides. If you can, go look at some of their past roofing projects in the area before you decide.
Did you find this article useful? If so, check out the rest of the site for more similar home improvement and construction topics.