Are you wondering if you can be successful in the property development industry and maybe even leave a tail of entrepreneurial legacy behind?
Well, being a star of any industry requires the ingredients of what it would take to be a successful entrepreneur. The property development industry, like all other industries, faces daunting prospects at times and many opportunities abound too. It depends on how you view an opportunity.
The real entrepreneur who steps into the force field of property development will ensure key aspects of personal development are also matched with professional skills for long-term success. This means your vision must be clear and bold. Tracking current demand for property development in any region is critical for your success.
1. Understand the Potential
Property developers are game-changers and environmental shifters. The visionary aspect of understanding the scope and full potential of the market you are tapping into is an important foundation to build on.
Another important foundation would be to study the great entrepreneurs who have already left an indelible mark in the world. By studying the traits of the great, you will understand how they matched vision with strategy and action.
The potential to make loads of money in this industry is astounding. One only has to consider the calibre of the top ten property developers in the world. The wealth they've amassed in the industry will further propel your drive for success.
`
Most of the top property developers in the world have made billions of dollars and are running their own property empires today. You could be among them too. However, the bottom line is to also understand that at the core of this industry lies the future of the world. This is what property development is truly about.
The enormous potential offered to make a true success and become a real star is relative to the size of your vision.
It could be an astronomical one that would shift your focus to following a more in-depth future-oriented approach, or it could be a fairly decent one to follow the traditional approach of acquiring skills and training for a more demand-based opportunity.
2. Develop Your Niche Interest
In Australia, property development is a popular choice for a career. Following the successful rebound of the construction sector, there's more than a glimmer of hope for growth in this industry. However, within the niche of property development, there are sub-niches to consider.
Once you are clear on which niche of property development you are interested in exploring, it is imperative to do your research thoroughly and really hone in on that niche.
For example, if you're interested in Residential Property Development, you could study the trends in each city and break down your interest further by zooming in on particular areas.
Just like in many other parts of the developed world today, the demand for residential property has not died down. In fact, the transformation occurring in urbanised regions still offers great potential for business growth.
Research your sub-niche and areas of interest, understand the risks involved in each project that you earmark for interest, and the full capital outlay required for your investment. Sometimes, it's great to start with buying existing properties for simple renovations and grow from there.
There are many success stories to uncover and study as well. People have also made millions of dollars from small modest investments in residential buildings. As a property development entrepreneur, you're not just a passive investor but a hands-on investor with a real interest to be successful!
3. Marketing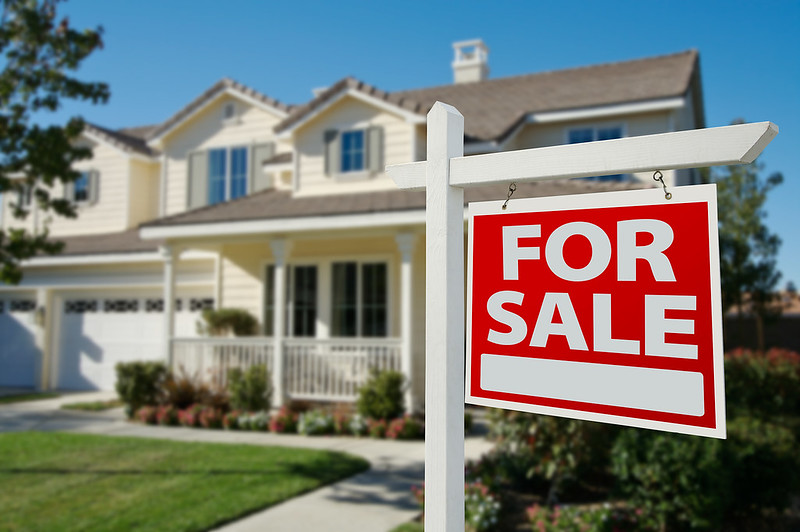 Advertising is everything for entrepreneurs. If you want to grow your wealth and ensure that you attract buyers for the properties you are developing, then bring out the banners. A banner is a tangible advert, just like your property is a real solid fixed investment. So, advertise with full building wraps and amplify the visibility of the properties while it's being renovated or developed from scratch.
It's important to begin your marketing campaign as soon as you've made the investment. As a property developer, let the public know immediately of opportunities to either invest in your real estate or commercial property or to start negotiations for a full sale. Just remember that any time wasted could result in delayed profits.
Using banners will really make you stand out from the rising competition in this sector. Practically speaking, emerging from an economic slump means there are many more property developers like you, probably buying off properties cheaply, capitalizing on lower interest rates and low-valued property, and putting them out in the market quickly.
Banners are great to attract attention, they're durable too and easy to store. Going online to generate web traffic is still a winner but nothing beats the value of a well-printed banner to grab the attention of people in the area already or those who are naturally passing through.
4. Government Incentives
There will always be some kind of market disruptor that will throw a major curveball in your way. Your job as an entrepreneur is to stay on top of all trends and understand how disruptors are affecting your industry. If you're serious about success, make sure you understand the financial market and watch for any signs of real estate bubbles.
This may not be the case at present in Australia's property market. However, the strong recovery of the economy following the biggest disrupter of the 21st century, the COVID-19 pandemic, is still a long way off and this might affect your growth or profits.
On the other hand, there are great tax incentives offered to property developers and other government incentives you might want to look into—especially in the build-for-rent property market in urban areas.
These incentives are generated to lift growth in the property industry and offer entrepreneurs like you a jump into some lucrative opportunities.
Conclusion
When economies are in recovery phases, there's huge potential for going into a market with fresh ideas that may prove profitable. The bottom line is to ensure you know your market and understand the risks involved. In this way, you can take the bull by the horns and go in confidently.
Taking on the industry is any resilient entrepreneur's greatest challenge and feat. If you have a dream and if that dream is to make a great success in property development, then don't sit on it, go out and make it happen.