If you thought that building your own home from scratch is way beyond your means at the moment, then it's time to change your mind. While you may not be able to afford a castle, your home is still uniquely and truly yours. When you're happy with its style, design, and features, that's when you know you've accomplished what a dream house means to you.
As you start on the drawing board to draw, plan and build your dream home, you'll want to be cautious, too, not to go over budget. Building your dream home doesn't necessarily have to poke a big hole in your pocket.
There are so many ways you can keep the costs controlled without sacrificing the facets that make your home a 'dream home', as outlined below.
Consider Your Needs First
After spending about a thousand hours browsing through house models and samples on the internet, perhaps now you're feeling overwhelmed with all of the features you pictured to have in your home. Before you get too excited about incorporating all those designs, pause and learn to prioritize.
Focus on your needs first. That way, you're sure you have those covered within your budget. Otherwise, if your needs are overlooked, your home will feel less like a dream home. In a few years' time, you might find yourself itching to renovate, which will only be more costly.
Once all the needs are covered, that's when you can move forward to give way to the other features that are nice to have. The home office? A small swimming pool or play area for the kids? Smart features? Then you can narrow your options down to function.
Make A Plan
In the same vein as many other aspects of life, planning is a key element of success. And, success when building your dream home means achieving what you truly want to have while still staying within the budget. You can only do this by having a plan with a trusted contractor.
This tip universally applies whether you're building on an empty lot or you're buying from house and land packages, with a few design tweaks to make your dream home uniquely yours. Working with the right people and using resources wisely are key to making this process as smooth and seamless as possible.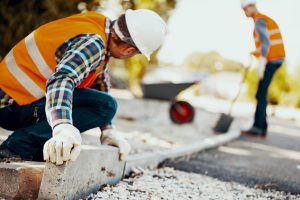 Make Use Of The Areas Where You Can Save / Spend
There are certain areas of constructing a dream home that are considered as 'black holes'. Here are some of those areas:
Choose to build or buy a house and land package on a site where water, drainage, and electricity are easily accessible;
Take the time to shop around for the cheapest but best quality options for your plumbing, kitchenware, and other fixtures;
Choose a building plan with a simple finish and roofing, without sacrificing on the style;
Keep the lighting simple.
If you're careful, you could save money on those facets. These 'black holes' may seem unimportant but you may end up spending more if you fail to take these areas into consideration.
Design With An Eye For The Future
In building your dream home on a budget, it's important to design with an eye for the future. It will make your home easier to renovate or add features to, should the need arise. That way, you won't have to build everything today, when you're working on a really tight budget.
Keep it minimal or you can ask an architect for a piece of advice regarding spaces that you might use or renovate in the future. It'll give an idea of what to do with that space in case you change your mind.
For instance, having a porch or backyard deck can be an expensive one to have. If you don't think you need it right now, you may want to add it in the future. Or, perhaps a second level to your home when your family expands?
Conclusion
With all the tips mentioned, the most important point you have to remember is to be very patient. Building a home can be a long and lengthy process but it's certainly going to be worth all the effort. Take time to write down your ideas so can review them along with the costs.
Remember that your dream home should fit within your budget so you don't have to bury yourself in a mountain of debt. Comfort and style need not be expensive. With a splash of imagination and creativity, your dream home can be within your reach.