Running a business can be a challenging task. In fact, as one successful entrepreneur states, current times make it trickier to manage an enterprise, especially with the fast rate of economic and technological changes. In essence, the path you took yesterday to realize success may not work today and may prove disastrous by tomorrow. (1)
If you run a contracting business, you should aim to enhance the quality of your operations and take a more adaptive approach to maintain a competitive edge in this dynamic business environment. Here are five ways to run a better contracting business:
1. Use service scheduling software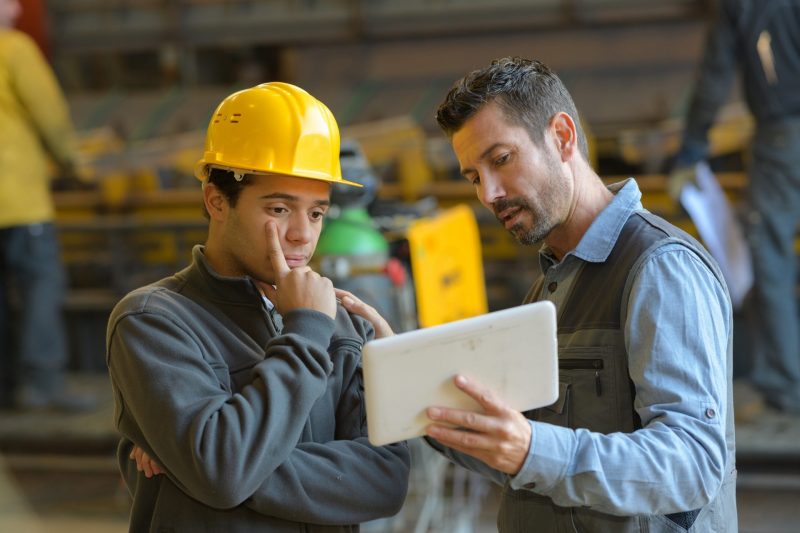 Technology is a requisite for the survival of any business. Actually, a recent study indicates that in 2019, companies aimed to spend more than USD$ 2 trillion on digital transformation. Additionally, 70% of companies were planning on digital transformation strategies, and 21% suggested they had already embraced a digital migration. (2)
For example, if you run a plumbing business, you can incorporate technology into your daily operations to facilitate business growth and increased productivity through better appointment scheduling, route optimization, faster payment methods, communications and lead generation.
Service scheduling software, like Jobber can significantly simplify your business operations, resulting, ultimately, in greater revenue generation.
Service scheduling apps can also benefit your business by:
Helping to generate professional business estimates and quotations
Scheduling and dispatching technicians to a job site
Utilizing CRM software to improve client management and communication
2. Hire a skilled and trustworthy team
One of the key ways to make money in construction is to build a dependable team. For your business to gain popularity among your client base, and build a reputation as a result, it needs to win trust by providing an excellent customer service. The delivery of these services is dependent on reliable professionals that demonstrate qualities such as:
A strong technical background in their area of expertise
Positive referrals from previous employers and colleagues
Ability to communicate with customers effectively
Employees possessing these traits will be able to get along with their colleagues and clients as well as deliver a high-quality service.
3. Outsource professional services
A contractor business might be specialized in one or several lines of work. However, you and your staff may not have all the skills to run all the departments in your business.
For instance, if you operate a plumbing firm, you may be well versed in plumbing skills but lack in other areas such as accounting and payroll. Or, more likely, you just don't have the time to focus on other business functions.
Many companies choose to outsource these other areas of expertise. A recent study indicated that the global market for outsourced services was at USD$ 88.9 billion. (3)
4. Advance your marketing
Clients make up the core of a contractor business. For this reason, research ways to expand your client base. One effective way of doing this is to come up with a marketing strategy.
A 2019 study indicated that companies that invest time into creating one have a 313% greater chance of achieving success with their marketing compared to those who don't. (4)
Based on this, try to dedicate time to keeping up with the latest marketing trends and technology in the industry. Artificial Intelligence (AI) is quickly being adapted into things such as route optimization, whereas content marketing, and targeted social media can also prove highly effective.
5. Be flexible
When you exceed your clients' expectations, you're likely to build and maintain your client base. One way to do this is to be flexible in the delivery of services. For instance, you may be running a plumbing company, and one of your technicians notices an electrical malfunction in your client's house.
Being able to recommend a solution will help your chances of retaining a client or earning a referral from them further down the line. A study by Harvard Business Review revealed that increasing your customer retention rates by 5% can raise your profits by 25% to 95%, going a long way to boosting your business performance. (5)
Conclusion
To sum it up, if you want to improve your contractor business, consider adapting to new smart technology to facilitate your day-to-day operations. Advance your marketing strategies, outsource professional services, hire dependable people, and be flexible in your approach.
References
"The '8 Great' Challenges Every Business Faces (And How To Master Them All)," The '8 Great' Challenges Every Business Faces (And How To Master Them All) (forbes.com)
"100 Stats On Digital Transformation And Customer Experience," 100 Stats On Digital Transformation And Customer Experience (forbes.com)
"The Benefits Of Outsourcing (And How To Do It)," The Benefits of Outsourcing (and How to Do It) | by Blog Hands | Medium
"Marketing Strategy," Marketing Strategy Definition (investopedia.com)
"Client Base," Client Base Definition (investopedia.com)