Buying reliable equipment is a difficult task. There are a lot of factors to be considered, and the cost of the equipment also plays a significant role. It is not always possible to buy new heavy machinery as they are costly. The decision between new and used construction equipment is based on your situation and what is best for your organisation.
This encompasses both short-term and long-term inventory requirements for equipment. However, you must know that buying heavy construction equipment that has already been used can benefit you.
Benefits of Buying Used Heavy Equipment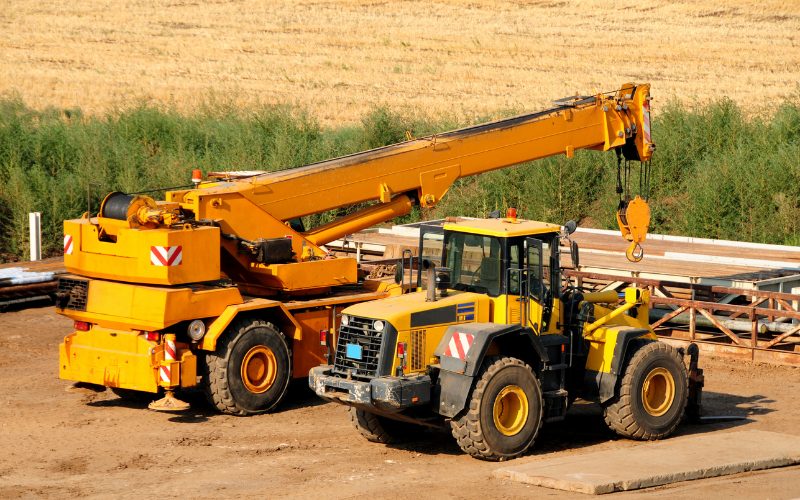 You receive an edge if you buy used heavy equipment because of the resale value. Acquiring used machines helps you obtain an asset with a lot of life left in it at a more economical price. You can find some great deals at the Boom & Bucket marketplace for good quality construction machines.
If you keep it maintained, you're more likely to recoup your original cost when you put it back on the market. Saving service and maintenance papers will also raise the resale value. Here are some of the key benefits of buying used heavy equipment:
Used construction equipment will cost you less than new equipment, and in many circumstances, used heavy equipment may provide the same job income for a fraction of the cost of new equipment. You could be better off conserving the difference and reinvesting it elsewhere in your company.
Suffering from new-equipment depreciation may be devastating. There is no way to avoid devaluation, but someone else has already paid the original high cost if you buy used heavy equipment. Your used heavy equipment will not depreciate at nearly the same pace as new, especially if you maintain it properly.
Because used equipment does not degrade as rapidly as new equipment, it retains its value, primarily provided regular maintenance is performed.
Thousands of second-hand machines are available, ranging from older equipment that can handle the fundamentals to ones from last year that are likely as good as new at a fraction of the cost. If you buy used heavy equipment, you'll have a good chance of finding what you're looking for.
Buy used heavy equipment and you will have to pay lesser insurance charges. Even if the machine suffers typical depreciation, new equipment insurance will evaluate replacement cost at the new machine value.
Guide to Buying Used Heavy Equipment
Buying machinery may be a daunting task, especially if you're looking for second-hand construction equipment. Used equipment is a cost-effective choice, but it must be functioning for your project. Consider these suggestions as a used heavy equipment buying guide to lessen these hazards and get a good bargain.
The reputation of the Current Seller
You should look the first is the seller's information and reputation. Inspecting the person or firm advertising the piece of machinery is critical since it might provide insight into the nature of the transaction.
It would be easy to trust their specifications on the machinery if they are a trusted vendor with testimonies or an established position in the business.
Buyer and Seller Background
The history of buyers and sellers will teach you how to purchase used heavy equipment. The machinery's previous ownership changes will show you the frequency of usage and the length of time it has been circulating. In addition, former owners' reputations may indicate how effectively the seller maintained the equipment.
Inspection-Matching Condition Description
Avoid this purchase if you check the product or have an expert inspect it and discover the seller's description errors. You should not buy the machinery if the differences are essential characteristics or difficulties. Any indications of dishonesty or a lack of thoroughness might cause you to lose a contract.
Price of Listing
When purchasing and selling used construction equipment, many factors must be considered when determining an acceptable listing price.
The listing price should not be the same as the price of a new piece of equipment, but it should indicate the value of a machine based on its running time, age, and previous maintenance. On the other side, the listing price should not be too low, as this is also suspicious.
History of Maintenance
The frequency of care, significant repairs, and current replacement needs are all maintenance issues to consider when acquiring used construction equipment.
The damage reports will provide insight into the type of job the machinery has been employed for in the past and whether it has been subjected to too much severe construction work to continue being useful. If the device has sustained more significant or recurring damage, you may reconsider purchasing.
Hours of operation
The period that the seller employed machinery plays a crucial role in its future usefulness. The number of running hours for equipment is affected by its age and upkeep.
Owning and operating a piece of equipment for an extended period will be more expensive. Therefore you may come across an owner who no longer desires to continue with their present costs. However, infrequent usage and meticulous maintenance techniques might benefit the customer.