Looking for the latest home renovation trends in 2022? Last year we saw many new things in home designing trends such as rooms packed with geometric decorations, green coloured kitchen cabinets, bathroom led mirrors, big kitchen lights, indoor plantation and much more.
But what can we expect in 2022? Below we have listed top home renovation trends that you will see a lot of in 2022.
1. Decline of the Home Office
Home offices became a need rather than a luxury as the workforce switched to home. Many employees are returning to the office nearly 3 years later, and the need for at-home workstations may be dwindling.
Interior design business saw a 30 percent drop in people constructing home offices this year compared to 2021. Rather than investing in a home office design, you can use that space to other work as such.
2. Bright wallpaper statements
If you're still using a virtual beach background to spice up your Zoom calls, you're behind the times. It's past time to start working on something more permanent.
Several individuals are trying with bold wallpaper statements across their houses to reflect a more vibrant touch. Wallpaper is no longer considered ugly or outdated; it is making a comeback
Using color is a simple way to bring joy into the home. People will continue to find new and unusual ways to add color to their spaces, whether it's a painted accent wall, a quirky wallpaper print, a colorful sofa, or a crazy tile backsplash.
3. Black Accents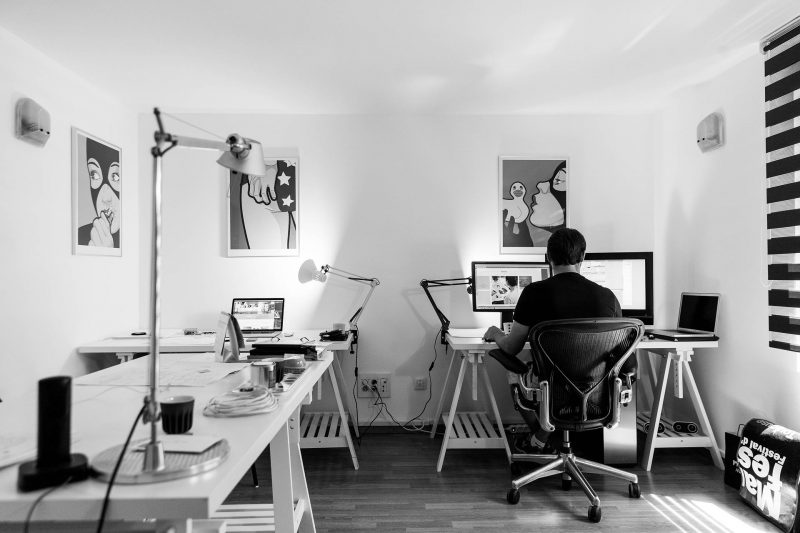 This year too black accents and hardware will be a trendy housing design as it was last year. Choose light, neutral hues for the primary pieces of your home, such as paint colors and huge sofas, and incorporate black accents for contrast.
Lamps and other black decorations can help to enhance the room design and it add depth to a room as well. Simply replacing the existing items with black handles, such as side tables or television cabinets, will add a splash of contrast to a room.
4. Large master bathrooms
Large master bathroom designs are in rise this year. Walk-in showers, double sinks, led mirrors, touchless faucets, greater storage, and heated floors are becoming less of a luxury and more of a need.
5. Biophilic homes
In 2022, the colour green will receive a lot of attention, with consumers opting for nature-inspired or biophilic designs and live plants becoming increasingly popular in the decor sector. A biophilic design aims to provide a visual link to nature through natural light, ventilation, and plants, all of which can help to calm a space.