Selecting the right equipment for commercial excavation projects is crucial to its success. An excavation specialist knows that numerous factors exist, such as project scope, site conditions, safety, and cost. Making the right equipment choices can save time and money and ensure a smooth-running project.
Define the Project Scope
Before selecting the equipment for your commercial excavation project, defining its scope is crucial. The project's magnitude will dictate the necessary machinery. You can assess the project scope by inquiring about the area's size, soil composition, excavation depth, and any structures or impediments that need removal.
Estimating the project's timeline will also aid in selecting the appropriate equipment. Accurately defining the project scope guarantees that the right tools are employed for a successful excavation.
Types of Excavation Equipment
Excavation equipment comes in various types, each with its unique benefits and drawbacks. Common commercial excavation tools include:
Excavators
Excavators are versatile, multipurpose machines designed for digging holes of varying sizes and removing debris. They come in various sizes and types; some models have additional attachments for increased functionality. The downside of using excavators is that they can be expensive to purchase and operate.
Bulldozers
Bulldozers are the go-to equipment for heavy-duty excavation tasks like grading and site preparation, as they have the power to move large amounts of earth and debris. However, their lack of accuracy may make them unsuitable when it comes to more intricate projects that require a high level of precision
Backhoes
Backhoes are a versatile choice for smaller excavation projects where space is tight. They excel at digging holes and trenches, but due to their smaller size and power, there may be better options for more extensive excavations.
Skid Steers
Skid steers offer a compact and nimble option for excavation work in cramped areas. Their capabilities include digging and grading, but due to their restricted reach and power, they may need to be better for extensive projects.
When selecting equipment for your commercial excavation project, it's crucial to assess the project's specific requirements.
For example, cramped areas may require backhoes or skid steers, while heavyweight excavation tasks may need bulldozers or large excavators. It's crucial to consider the pros and cons of each equipment type to make an informed decision that will ensure the success of your project.
Consider Site Conditions
The type of equipment necessary for an excavation project heavily relies on the site conditions. It's essential to consider the site's soil type, terrain, and structures before selecting the equipment. Asking yourself questions about the site conditions can help make the selection process smoother. What's the texture of the soil? Is the terrain level or inclined?
Before commencing excavation work, it's crucial to evaluate the site for any obstructions or structures that impede progress. Additionally, it's essential to determine the water table level and any environmental regulations that may come into play. You can select the most appropriate equipment for the project and ensure its completion by answering these vital questions.
For example, rocky soil might require heavy-duty excavation equipment such as a rock breaker or hydraulic hammer, while a mini excavator could help navigate steep terrain. Specialized equipment might be necessary to avoid damage when working around existing structures.
Safety Considerations
Safety is of the highest priority when it comes to commercial excavation projects. These projects make them inherently risky for workers, so caution should be exercised when selecting equipment.
It would be best to prioritize equipment with safety features such as roll-over protection structures, interlocks, and seat belts. Additionally, it is crucial to ensure that the equipment is well-maintained and in good working condition to prevent equipment failure.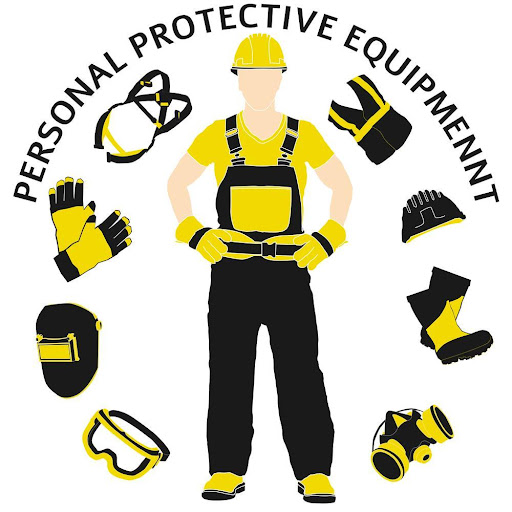 Workers should receive proper safety training and PPE like hard hats, safety glasses, and steel-toed boots to enhance safety further.
Conducting regular safety inspections and toolbox talks can also serve as a reminder of safety procedures and help reduce the possibility of accidents. By taking these precautions, the safety of workers can be prioritized, and the risk of accidents minimized.
Cost Considerations
Balancing cost and quality is essential when selecting equipment for your commercial excavation project. Here are some tips for choosing cost-effective equipment without compromising project quality:
Compare Equipment Prices: Research equipment prices from different suppliers to ensure you get the best value.
Consider Equipment Life Cycle Costs: When assessing equipment costs, consider the maintenance and operating costs over its lifespan. This will help you determine the overall cost-effectiveness of the equipment.
Assess Equipment Quality: Cost is essential, don't compromise equipment quality. Invest in high-quality equipment that can handle the demands of your project.
Conclusion
When choosing equipment for a commercial excavation project, consider project scope, site conditions, safety, and cost factors. By weighing these considerations and consulting with an expert if necessary, you can make an informed decision that will ultimately determine the success of your project.
Remember to prioritize security above all else and never hesitate to seek the advice of an excavation specialist for additional guidance.