Home remodeling projects can be overwhelming. If it's your first time taking on a major property overhaul, even putting together a to-do list is daunting.
Besides ensuring construction work and installation are carried out on time, you must also ensure you're staying within budget. Certain projects need task-specific tools, which are often overlooked in the planning and budgeting stages. For example, metal and tile work may require you to use a cut off saw.
Although significant home remodeling involves time, effort, and money, along with thorough planning and organization, there's no reason you can't create your dream home. Visualize the space when the project is complete and work backward from that image during the planning process.
The initial stages can take some time, particularly if you have to apply for permits. Whether you're an experienced DIY enthusiast or you're taking on a home remodel for the first time, our guide can help make the process as smooth and timely as possible.
Careful Planning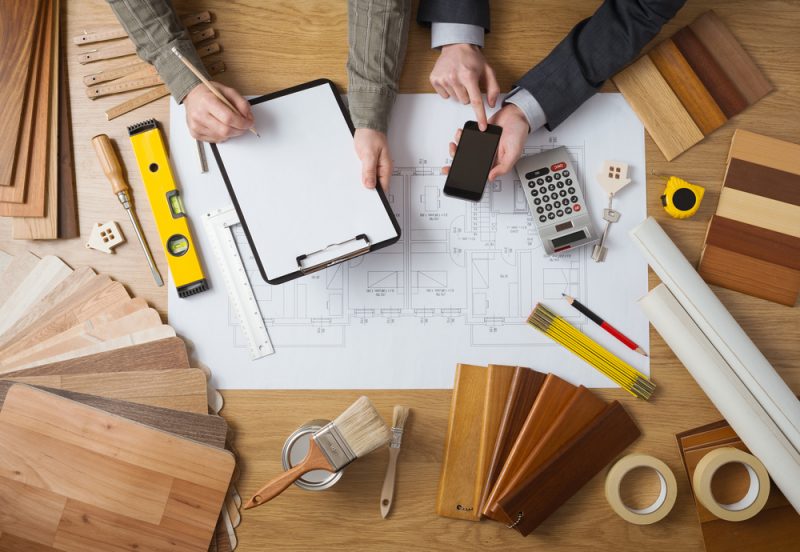 A good place to start is by creating a list of your must-haves. If you're renovating your entire house, the list might be a long one.
However, a kitchen or bathroom remodeling project may only involve a handful of features you aren't willing to compromise on. For example, if you're remodeling your kitchen, you may want a granite island in the center of the room.
When your wish list is complete, finalize the planning process with the extra details before plans, blueprints, or sketches are drawn up. This helps you recognize potential issues before the construction begins. Starting with the demolition work, break the project down into various stages, outlining the exact steps needed for completion.
Before starting any construction, you must look into your local zoning laws. If your project involves significant structural change, you may need to acquire a permit. Permit applications can take time, so make sure to research this well in advance.
The planning process should begin around 6 to 12 months before you physically start the remodel. If you are adding a deck or another outside structure, you may also require permission from your HOA.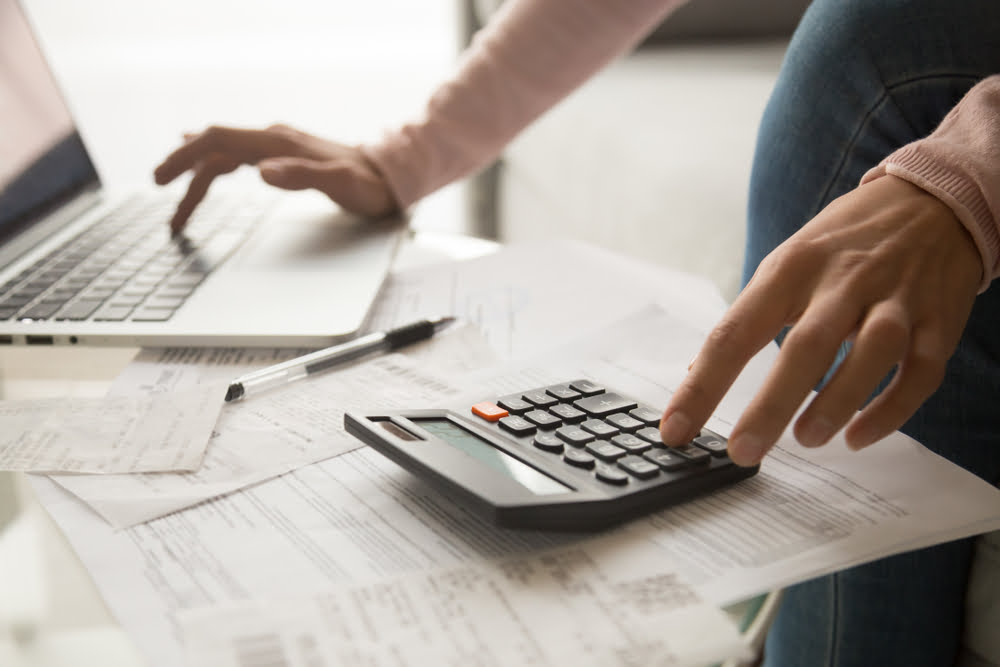 Precise Budgeting
Budgeting is one of the most important aspects of a construction project. Costs can get out of hand very quickly if a budget hasn't been outlined. A budget must include all costs, such as building materials, tools and building equipment, labor, fixtures and fittings, permits, and decorative items.
You can hire a project manager or general contractor to help with the planning and budgeting stage. This is an additional fee, but it may save you money by catching issues you hadn't considered or through using their contacts to get the best prices on materials and fixtures and fittings.
Careful research, shopping, and negotiations can help you create and stick to your budget. Get multiple quotes before committing to significant purchases. Organize, monitor, and adjust your budget using a spreadsheet, so you have all the projected costs at your fingertips at the click of a button.
Ensure you leave approximately 10% to 20% (depending on the size of the project and what you can afford) of contingency room in case of unexpected costs.
Timeline Creation
With a plan and budget in place, it's time to create a project timeline. If you have a deadline in mind, it's best to work backward from that date. If you don't have a specific deadline, choose a start date and plan from there. Speak to the contractors and align their availability with your plan and timeline.
The order in which you complete tasks is important, so consider this when making your schedule. Remember to account for supply chain disruptions in the ordering and delivery of materials, national holidays, and other factors that might delay supplies or work.
It's beneficial to leave some room on either side of your project deadline in case things don't go exactly to schedule.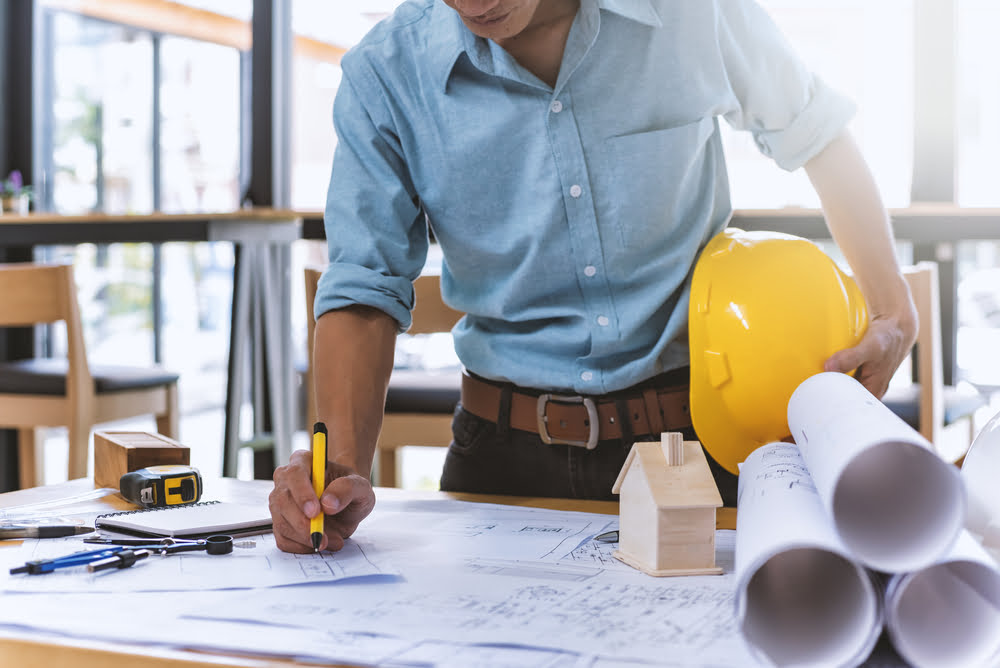 Deciding Whether to Hire a General Contractor
Since there are many jobs to complete during a home remodel, if possible, it is cost-effective to do most of the jobs yourself. However, hiring a contractor for more complex tasks, such as electrical work or plumbing, may be a better option.
If hiring a contractor is not within your budget, you can still benefit from consulting professionals for the finer details of the projects. Some of the professionals you may need to contact include:
Builders
Electricians
Plumbers
Painters
Tilers
Drywall installers
If you decide to hire a contractor for a specific task, ensure they are insured, licensed, and willing to get all the necessary permits.
Work Through Your Plan in Order
With a comprehensive plan, budget, and timeline in place and commitment from workers and contractors, it's time to get started. The beginning of a project involves performing demolition work. Hire a dumpster to dispose of materials efficiently.
Ensure you take adequate safety precautions at this stage, as demolition and removal can be dangerous. After demolition, you must implement your remodeling plan in a certain order:
Structural work
HVAC, ducting, electrical, and plumbing
Windows and doors
Insulation
Drywalls
Painting
Fixtures and fittings
Flooring
Finishing touches
Depending on the scale of your project, you may need to move out of your home or convert an area into a makeshift kitchen or bedroom. Before starting your home remodel, call local hotels or long-term campgrounds for rates, and make sure you incorporate the cost of accommodation into your remodel budget.
Alternatively, consider staying with family or close friends for the duration of the remodel if possible. Prepare for some inconveniences along the way. Whether you experience delivery delays or plumbing complications, very few remodeling projects are completed without a hitch. Planning for setbacks ensures stress levels are minimized.
Time to Get Started
Don't let anxiety about the process get in the way of remodeling your home. Preparation, budgeting, and time management make the project less stressful and help keep you on track throughout the remodel.
If the remodeling plan gets overwhelming at any stage, it can be useful to hire an experienced contractor to help manage the more challenging tasks to ensure that your upgraded home meets your expectations.