The kitchen is more than simply a place to cook and eat; it is also the center of family gatherings and a reflection of our personal tastes. It's no surprise that remodeling a kitchen is one of the most popular home renovation tasks. Among the several kitchen remodeling tips entails a wide range of options, from replacing appliances and cabinetry to redesigning the layout and decor.
However, with this great endeavor comes the concern that many homeowners have: how much will it cost?
In this article, we'll look at the main components of a typical kitchen remodeling and average kitchen remodel cost, giving you a better understanding of the investment required to create your dream kitchen area.
Factors Affecting Average Kitchen Remodel Cost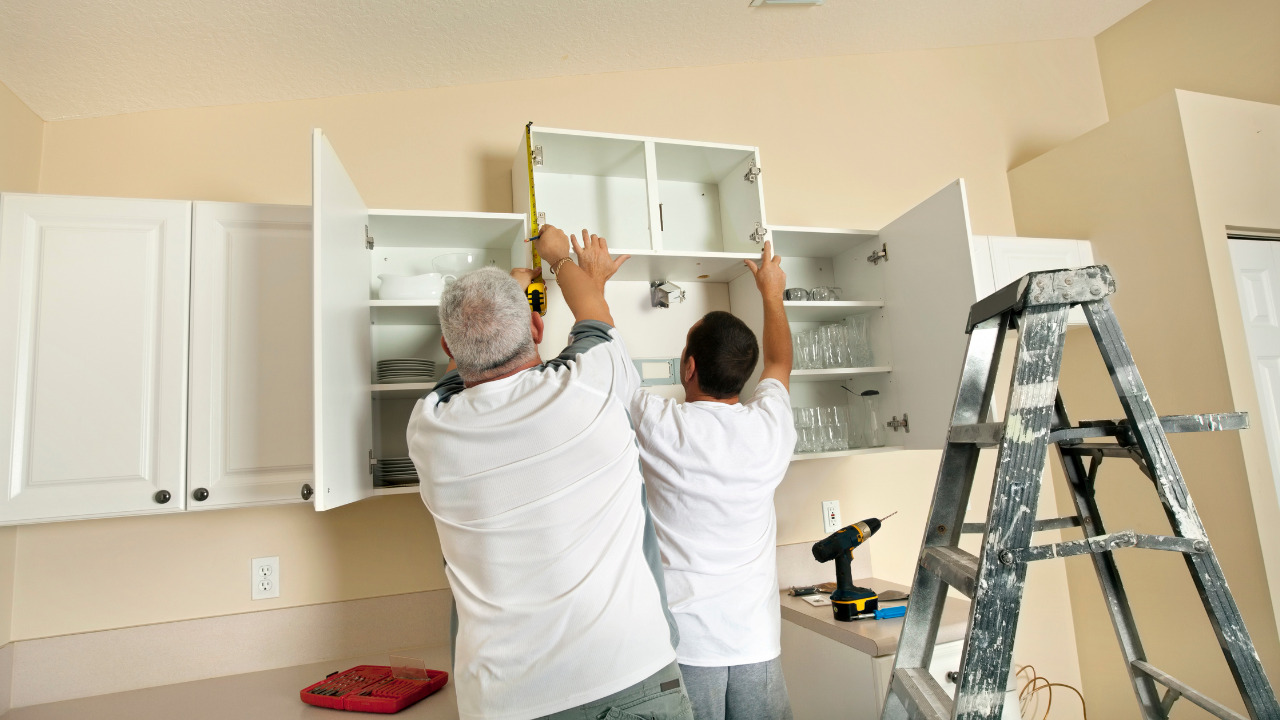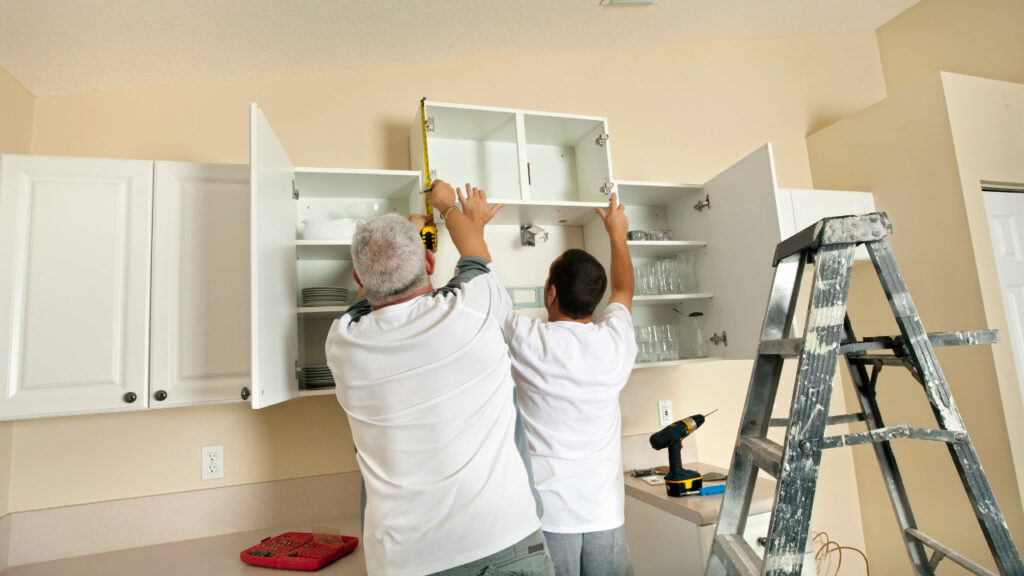 The cost of kitchen remodeling significantly varies depending on several factors. Understanding these factors will help you plan your budget efficiently.
Your location Matters
The average cost to redo a kitchen will surely vary based on your location and type of kitchen. An estimated cost for a mid-range kitchen remodel in New York City could range from $25,000-$40,000, whereas the same remodel in a smaller town like Topeka, Kansas, might cost around $15,000-$25,000.The reason is that kitchen remodel estimates differ based on your area because of local building codes and rules.
So, you cannot go for the same budget estimation for all types of kitchens and locations.
Types of Kitchen Remodel
If you are looking for a simple or minimal kitchen remodel, the average kitchen remodel cost will be around $80,000. Kitchen condition and type of your kitchen layout are promising factors to be taken into account. For a luxury kitchen remodel, the budget will increase to $150,000.
The high-scale kitchen remodel will also include the addition of new luxury countertops, hardware and the installation of commercial-scale cooking stations. This type of kitchen remodel project is suitable for a commercial kitchen or a restaurant kitchen.
Material Quality
The materials chosen in your kitchen remodel have a significant impact on the final cost. High-quality, luxurious materials, such as granite, glass, laminate, hardwood, and marble, will inevitably be more expensive. On the other hand, choosing more affordable materials can help you save money without sacrificing design or functionality.
Analyze Costs By Context
While estimating the average kitchen remodel cost, determine which part of your kitchen requires a high budget while remodeling or upgrading.
For instance, when remodeling your kitchen, you don't need to install new hardware. You can simply clean and maintain the hardware of your kitchen accordingly to save your budget while upgrading your overall kitchen. If you still need to change the hardware. It would be best to go for the brass. It will be long-lasting and require less maintenance as compared to other materials.
Another fitting example is the kitchen faucet. Don't opt for a high-end kitchen sink faucet, especially for a small galley home kitchen. However, you can go for a faucet with a sprayer to add more functionality. But first, you will need to remove the old kitchen faucet.
Save Money for Sudden Discoveries
While estimating average kitchen renovation cost, make sure to keep some money aside for surcharges and changes you will need to make to your kitchen. It would be great to put aside at least 10-20 percent of your average kitchen remodel cost. This is for unexpected discoveries in your kitchen, such as water damage and cracks that you will need to fix during remodeling.
Consider Plumbing and Electrical Work
Expect additional charges if your kitchen redesign entails shifting plumbing lines or rewiring electrical components. These changes necessitate the skills of competent specialists and might have a substantial impact on the entire budget.
Average Kitchen Remodel Cost According to Kitchen Size
The average remodeling kitchen cost varies depending on the size of the kitchen. The estimated costs for a small, medium, and large size kitchen are discussed below:
Remodel Cost of Small Size Kitchen
For a small size kitchen, kitchen remodel estimates are between $10,000-$20,000. Under this budget, you can plan to paint kitchen cabinets and give a new look to your kitchen also by painting the walls. Plus, you prioritize the remodeling aspect as per the requirement. 
Remodel Cost of Medium-Sized Kitchen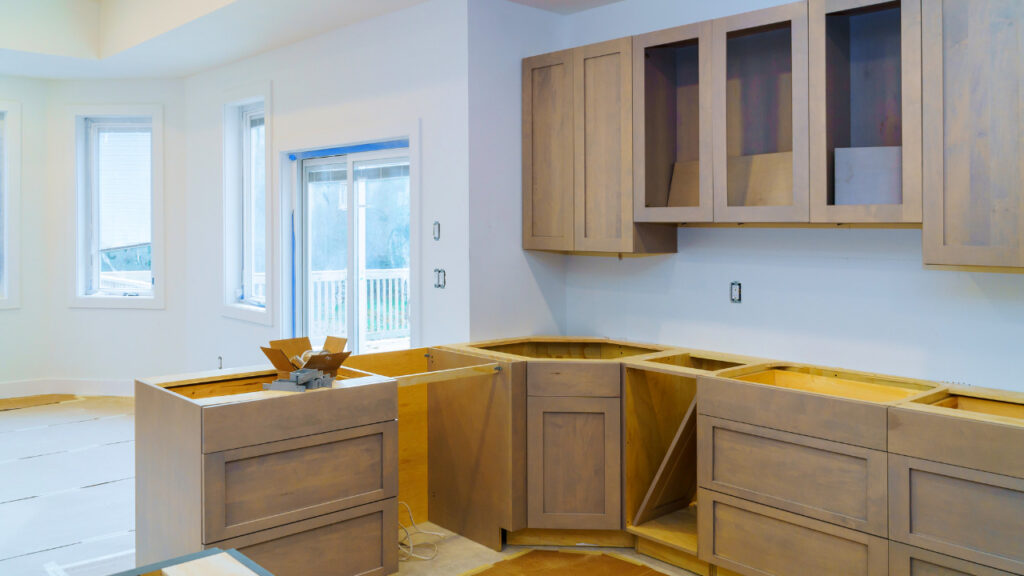 For a medium-sized kitchen, the average kitchen remodel cost will be in between $15,000-$45,000. This type of remodeling is famous in almost all regions. The reason is that most home kitchens are styled or designed in medium sizes.
Remodel Cost of Large-Sized Kitchen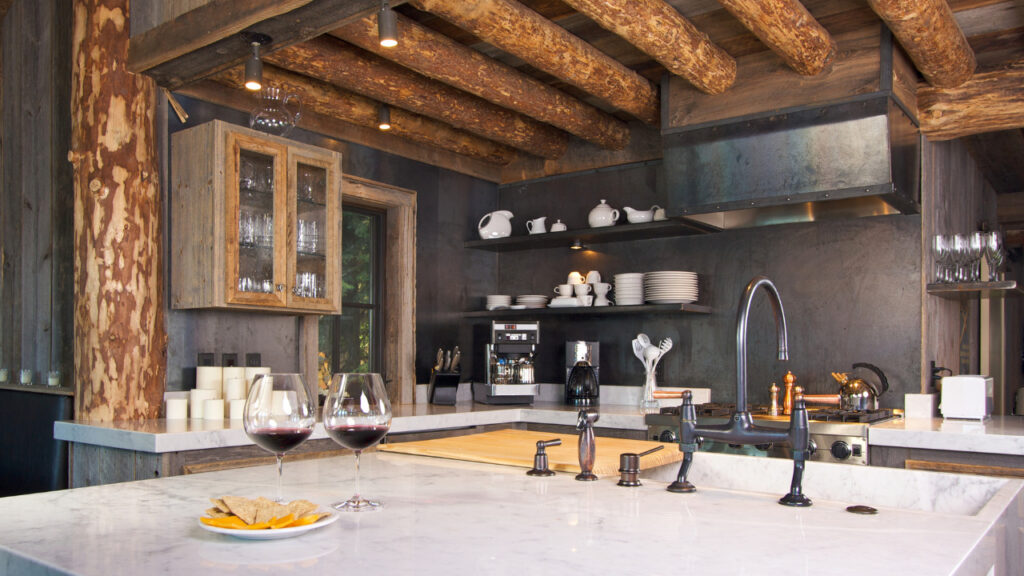 Large-sized kitchen space is a great choice for large families and big homes. Indeed, a large kitchen is a great way to improve the curb appeal of your home and make your kitchen comfortable to cook there for all members. The average remodeling cost for a large-size kitchen is between $30,000-$50,000.
Minimizing Kitchen Remodel Costs
Unfortunately, kitchen remodel costs have been skyrocketing for the past few years. It is all because of the high cost of materials and hardware used in the kitchen. High-cost material and a renovation budget doesn't mean that you cannot remodel your kitchen. You can keep your average kitchen remodel cost minimum by following these tips;
Research Earlier About Products and Materials
If you are going to work on a kitchen remodel plan yourself, it is best to create a layout to estimate the average kitchen renovation cost. It will help you figure out the cost of all the needed materials and hardware that you are going to add to your kitchen during upgrading.
The following are some budget-friendly products and materials you can use for remodeling your kitchen:
Peel-and-Stick Wallpaper
Energy-Efficient Appliances
LED Lighting
Butcher Block Countertops
Cabinet Refacing
Stainless Steel Appliances
Paint
Laminate Countertops
Vinyl Flooring
Ready-to-Assemble (RTA) Cabinets
Ceramic Tile Backsplash
Don't Go for a New Layout
Most people prefer to completely change the kitchen layout, including cabinets, walls, and flooring, during the kitchen remodel process. You don't need to do this, especially if the budget is the main concern for you.
You can still make changes to your kitchen to uplift its look without adding a new layout. Simply go with an already implemented or existing kitchen layout to save money.
Here are some ideas for remodeling your kitchen without changing the layout:
Refinish or paint cabinets to make them look new
Replace the backsplash for a fresh look
Replace countertops
Improve the lighting fittings
Replace the flooring with a new foundation
Replace old appliances with new ones
Refresh the decor and accessories
Organize your space using shelves or organizers
Put on a fresh layer of paint
Replace the cabinet hardware for a more modern look
Choose a Free Kitchen Remodel Plan or Design
A free kitchen remodel plan gives a clear roadmap, which helps to minimize costly design revisions during the project. If you are unaware how to layout or plan your kitchen remodel, it would be best to hire free professional designers to create a budget-friendly kitchen remodel plan. You can also create basic drawings and prototypes of kitchen remodel plans to estimate your average kitchen remodel cost.
Budget Wisely for Your Dream Kitchen!
Understanding the factors that determine the typical kitchen remodeling cost is critical for successful planning and budgeting. By carefully considering the size, materials, labor, and potential unforeseen expenses, you can make informed decisions that align with your budget and renovation goals.
Remember to prioritize functionality, style, and long-term value to create a kitchen that truly enhances your home. Begin your kitchen remodeling journey today and make your ideal kitchen a reality!