LED lights are a fantastic way to enhance the ambiance of your home. They can be installed in a variety of locations, such as your room, kitchen, pool area, or any other place you desire, adding a touch of magic and design to your space.
LED strip lights are available if you wish to hang LED lights without destroying the paint on your walls. Consider adding ambient task lighting to the cabinetry in your kitchen. LED strip lights are likely to give a cost-effective, versatile, and simple-to-use solution for your needs.
If you find your room too dull and are looking for a unique decorative element, then you can brighten it up with neon signs that will light up your room with richer colors. Neon lights are ideal for home décor and can brighten up any living space. Any style you can think of, any color of light that meets your design needs, custom neon lights that make the most of your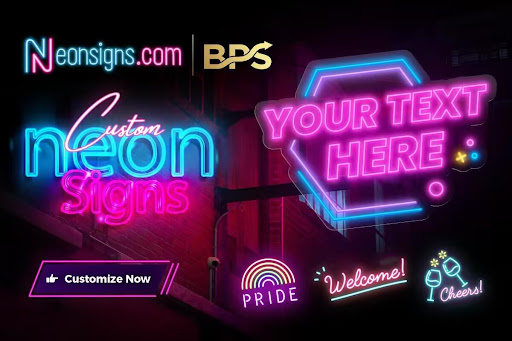 3M adhesive backings are included on the majority of LED strips. However, you may need to reposition your LED light strips sometimes. You might relocate to a new location or want to relocate the lights. The dilemma then becomes how to remove and reuse your LED light strips.
What Are LED Strip Lights?
LED strip lights are small, linear lights found in homes, restaurants, and other outdoor locations. LED chips of various sizes are mounted on flexibly printed circuit boards in these strips. The reverse is then coated with a double-sided adhesive that allows it to be mounted to various surfaces.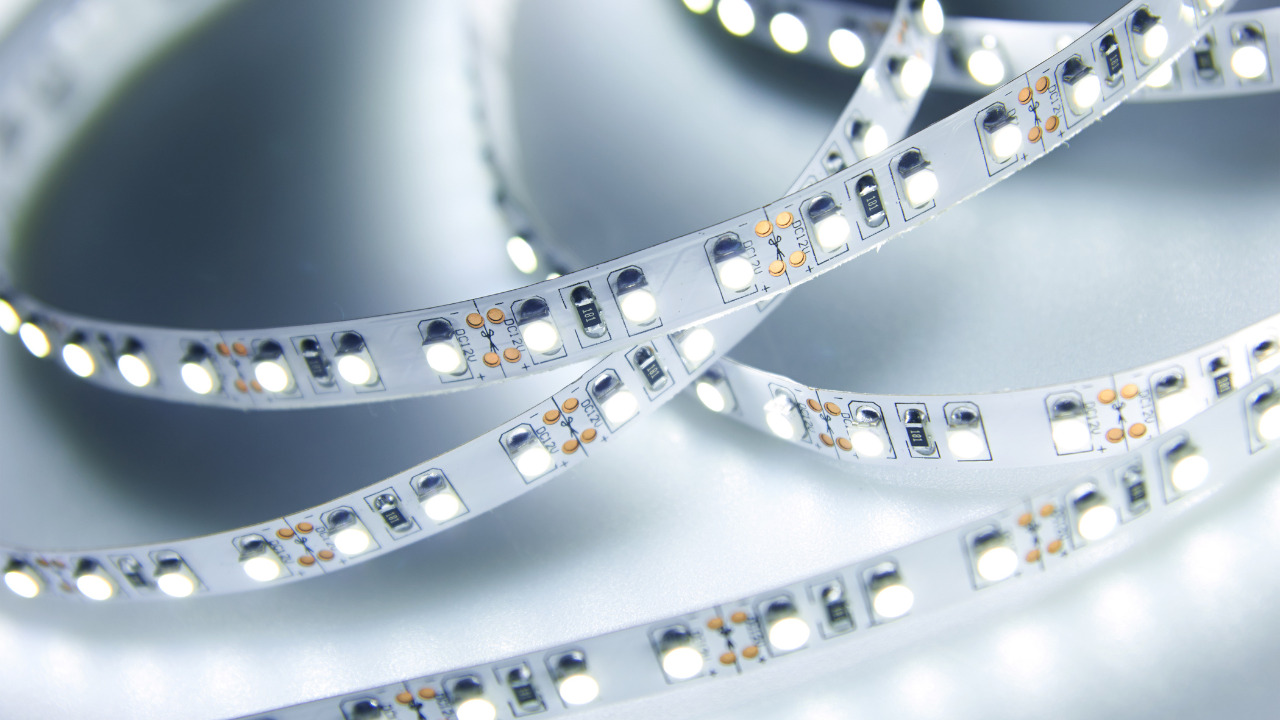 LED strips frequently fall short regarding their sticky backing: they aren't strong enough, don't sell well, degrade over time, etc. So, we'll show you how to boost the chances of your LED strips forming a solid bond with the surface they're attached to.
Continue reading to learn how to install LED strip lights on a wall and what to do if they droop or peel.
Ways To Install LED Strips Without Damaging The Wall
LED strip lights are a low-cost, adjustable, and flexible way to create a fun atmosphere anytime. You can hang or stick them to any wall by adjusting these strips. However, the wall or paint may be damaged during installation. These strips may droop or pull away from the wall when the adhesion isn't working properly.
Before leaving it for the last time, you may need to re-align the lights. In this instance, a clear and complete tape is preferable. It allows for easy light repositioning. As a result, you can save time and lessen the urgency of a complete tape roll by using a pre-cut story.
Method 1: Cut And Stick LED Lights Strips On The Wall
Collect Your Supplies
LED lights strips
a scissor
tape measure
a sharp knife
damp cloth
paper towel
1) Measure The LED Strips
The first step is to figure out how big the space where the LED lights will be. A ruler or a tape measure can be used for this. There will be no speculating.
2) Cut The Strip According To The Measurements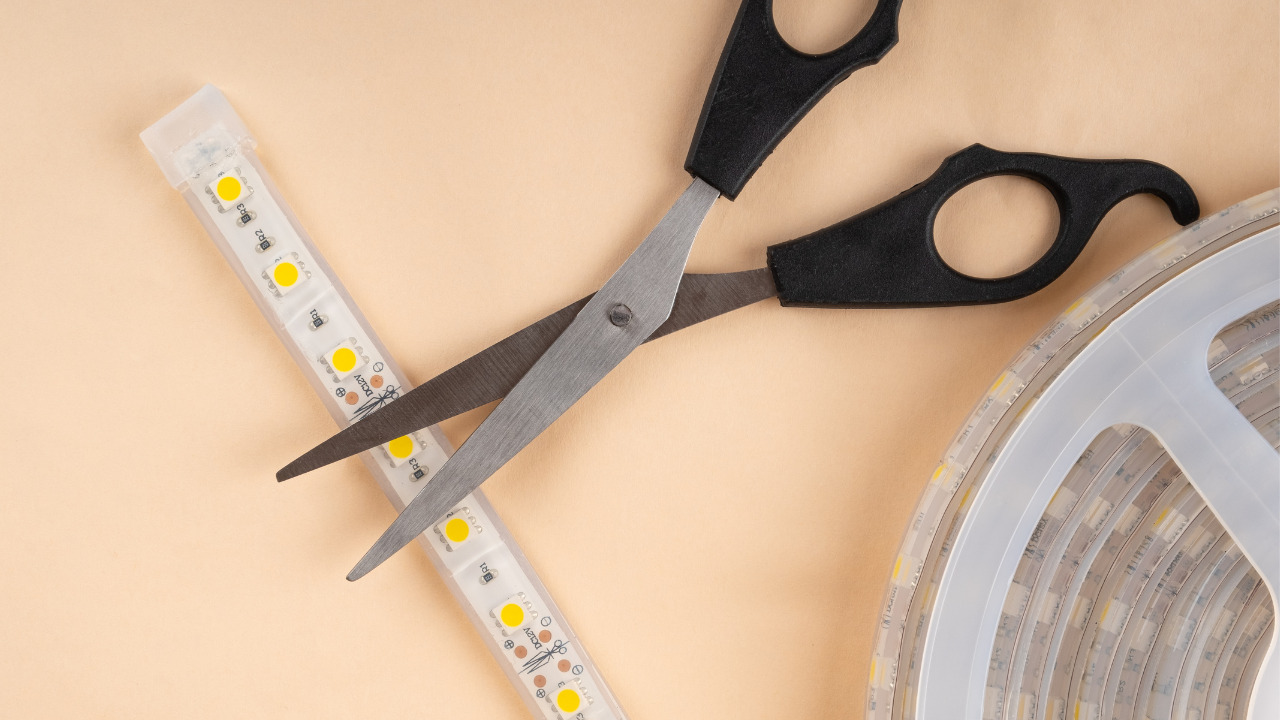 Trim the LED strip to the correct length if necessary. A sharp knife or a pair of scissors will be needed for this. Cut just along the drawn lines. The circuitry will be damaged, and some LEDs may cease operating if you cut your strips in the wrong spot. You'll probably have to solder a new connection cable if you cut your LED strips.
3) Prepare Or Clean The Surface
On smooth, clean surfaces, LED strips' sticky backing performs best. When grease or dust gets in the way, the adhesive's connection to the surface is harmed, and it can't establish a strong bond. To avoid this, dampen a cloth with hot water or scrub bubbles and knead the surface back and forth vigorously.
Once satisfied with the results, dry the area with a toner cloth or paper towel.
4) Peel Off Plastic Sticker
To disclose the attachment to a person, peel off the plastic sticker from one end of the strip. To avoid dust or particles clinging to the glue, only peel a small quantity at a time.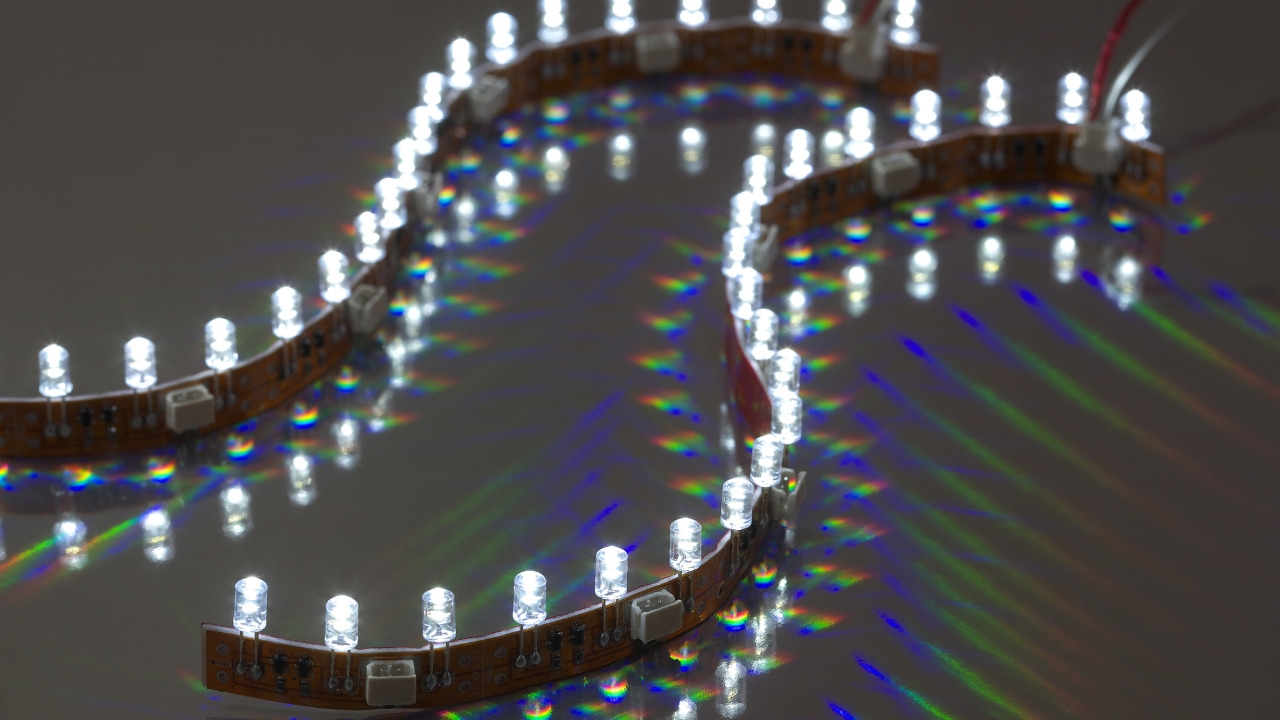 Hang the LED strip where it belongs and press it into the surface with your hand. Peel, place, and press until the entire length has adhered to the wall. Don't rush anything; give yourself plenty of time to finish it.
Method 2: Mount The Lights With A Mounting Putty
Gather Your Supplies
mounting putty
tape measure
a sharp cutter
cable ties
1) Mold The Putty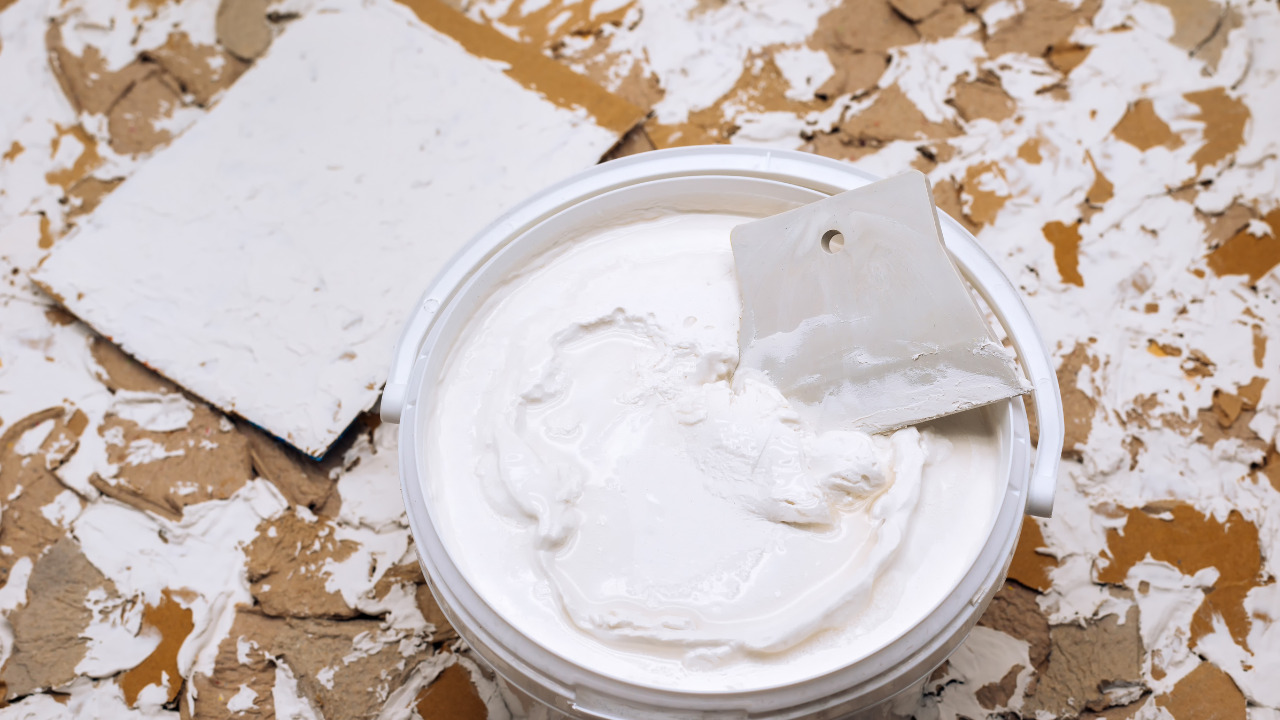 A remedy is a mounting putty if you're concerned about the adhesive harming your walls or furniture. This is a portable, adaptable replacement for staples, glue, and nails. Putty strips can be shaped with your hands into the proper form and then pushed onto the back of your LEDs.
Affixing the strip to the chosen surface is then possible.
2) Affix Lights Strips With Cable Ties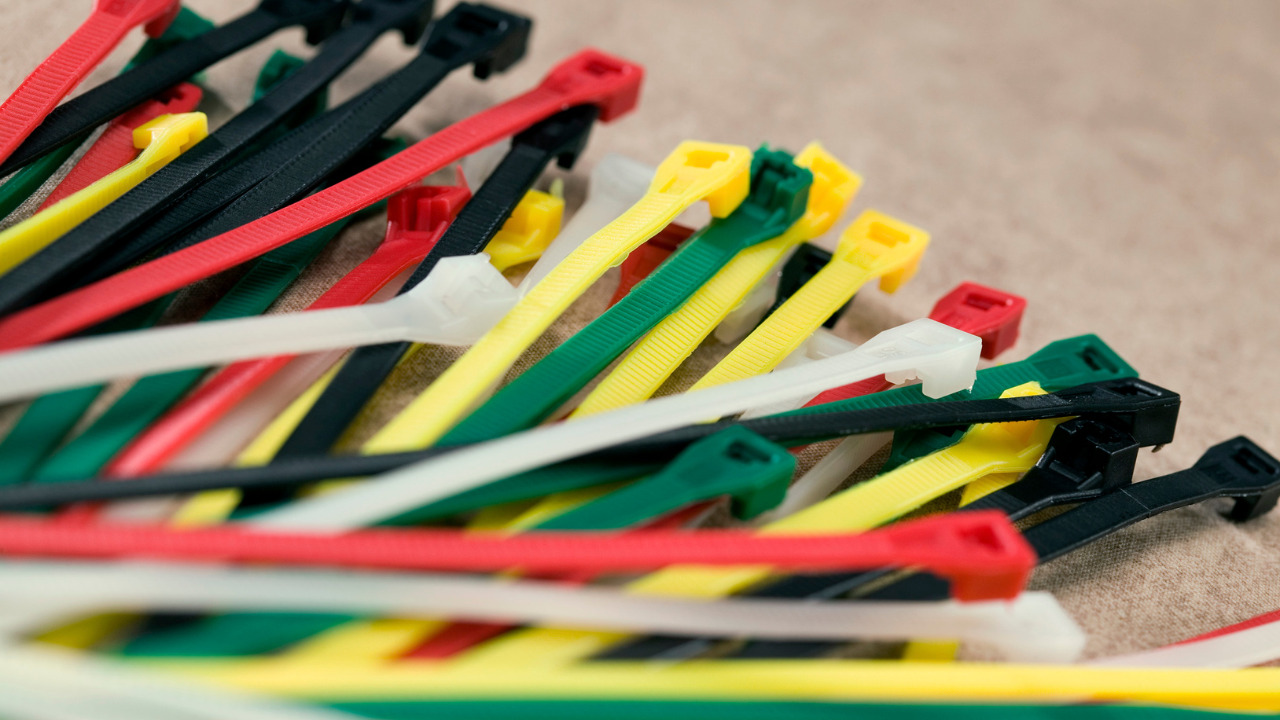 Your LED strips could be attached to something using cable ties. Use transparent ties to prevent obstructing the LED's light output. Cable ties cannot be wrapped around your kitchen cabinets, so this is not always possible. The stairway banister can still be attached to them.
Method 3: Use LED Lights Strips Connectors
Supplies And Materials
LED lights connectors
LED diffusion covers
Tape measure
1) Use LED Lights Strips Connectors
Pick up connectors if you want to maneuver flawlessly around the back of a television or computer display or under a bedframe. The connector should be slipped into the strip's end after being clipped at the junction. To combine the strips, cut off a new section of strip lighting, and insert it into the connector's opposite end.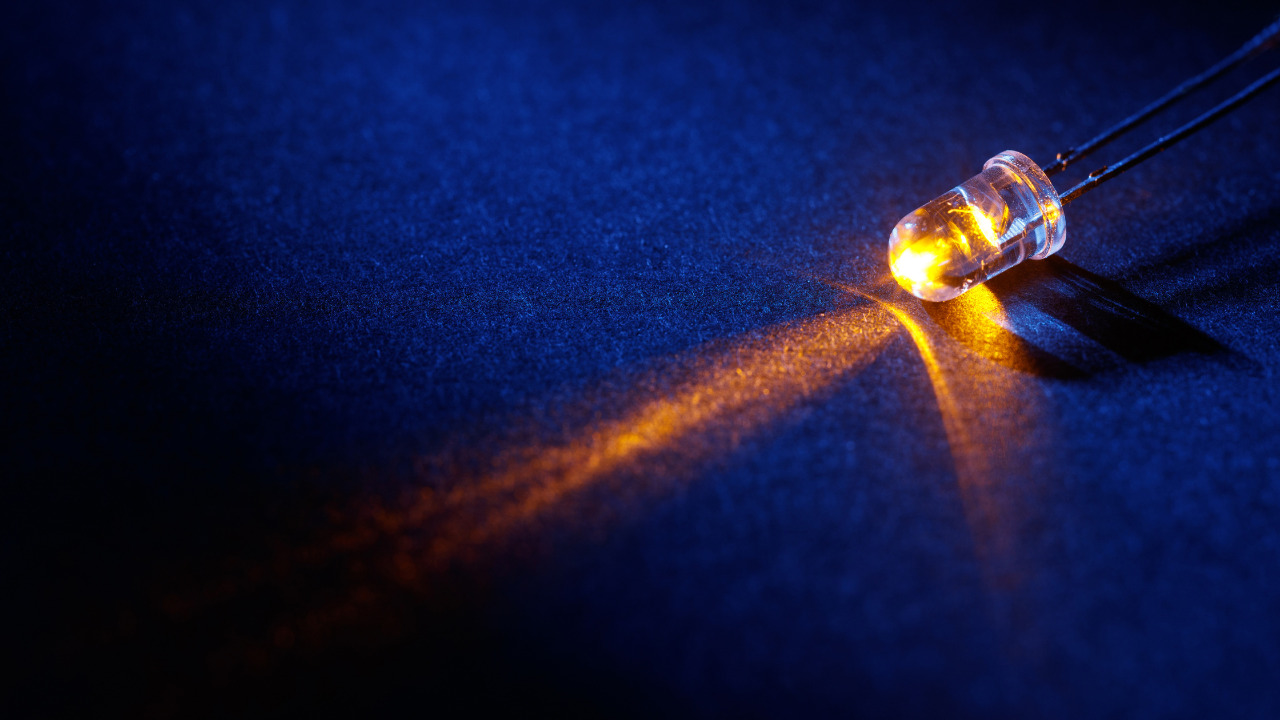 You should only buy connectors from the company that created your strip lights because these connectors are not universal.
2) Install LED Lights Strips Diffusion Covers
The visible nodes on the strip may be a little off-putting if you aren't utilizing LED light strips for bias lighting, and you can see the strips. Invest in diffusion covers and mount them on top of the lights for tidy, uniform illumination.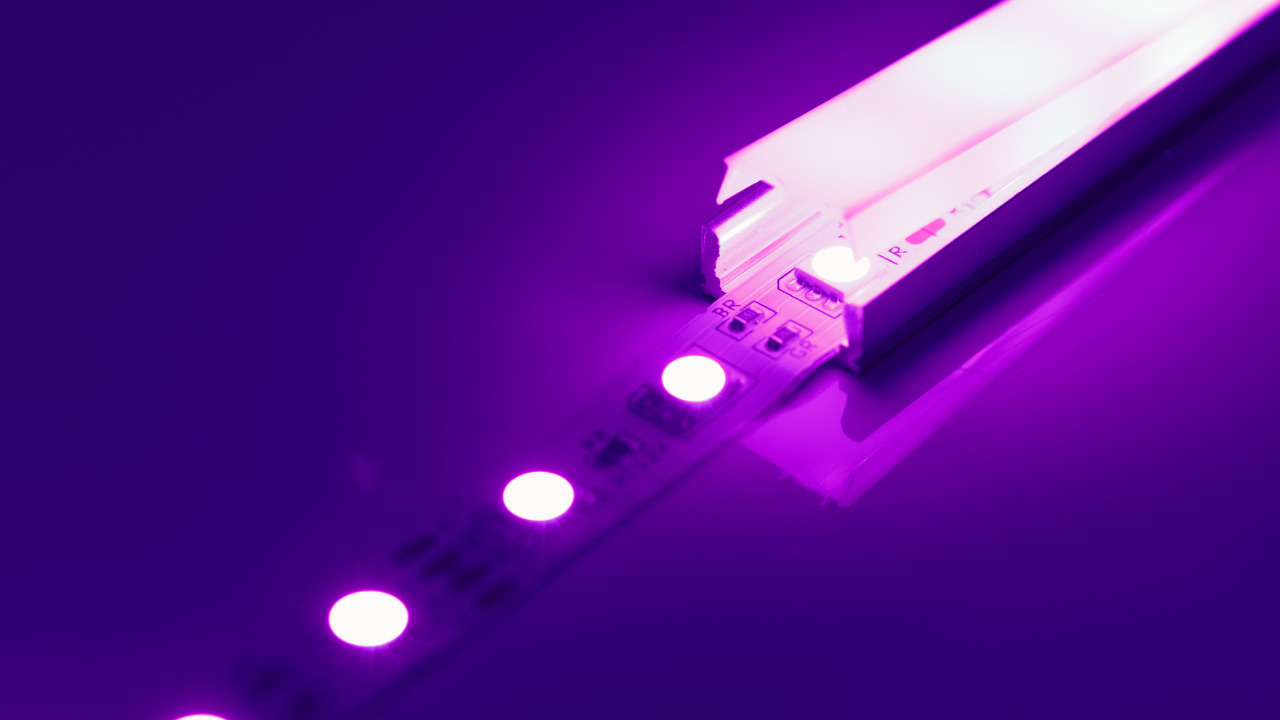 Wherever the strip was fitted, the cover would distribute the light and conceal the individual LED bulbs. Most LED diffusers need the installation of an adhesive track, which is filled with LED lights before the diffusion cover is inserted into the track.
Some of them are thin adhesive strips placed directly over the surface-mounted lights.
3) Install Multiple LED Lights Strips
If you want to update the lighting across your house, use many strips for a cohesive appearance. Install numerous strips you get from the same company all over the house. You may put them behind TVs or under cabinets.
After that, sync every light using the app provided by the lighting manufacturer. Count on it; it'll be lovely. The strips' adhesive backing is still necessary for mounting with channels since they stick to the aluminum track.
An excellent connection is created between aluminum and glue. The track is then secured by clips that mount to the desired surface.
Method 4: Mount LED Lights Strips With Mounting Clips
Needed Supplies And Materials
LED Flex Lights Strips
LED light Strips, mounting clips
tape measure
A sharp cutter
LED Strips mounting channels
1) Use LED Lights Mounting Clips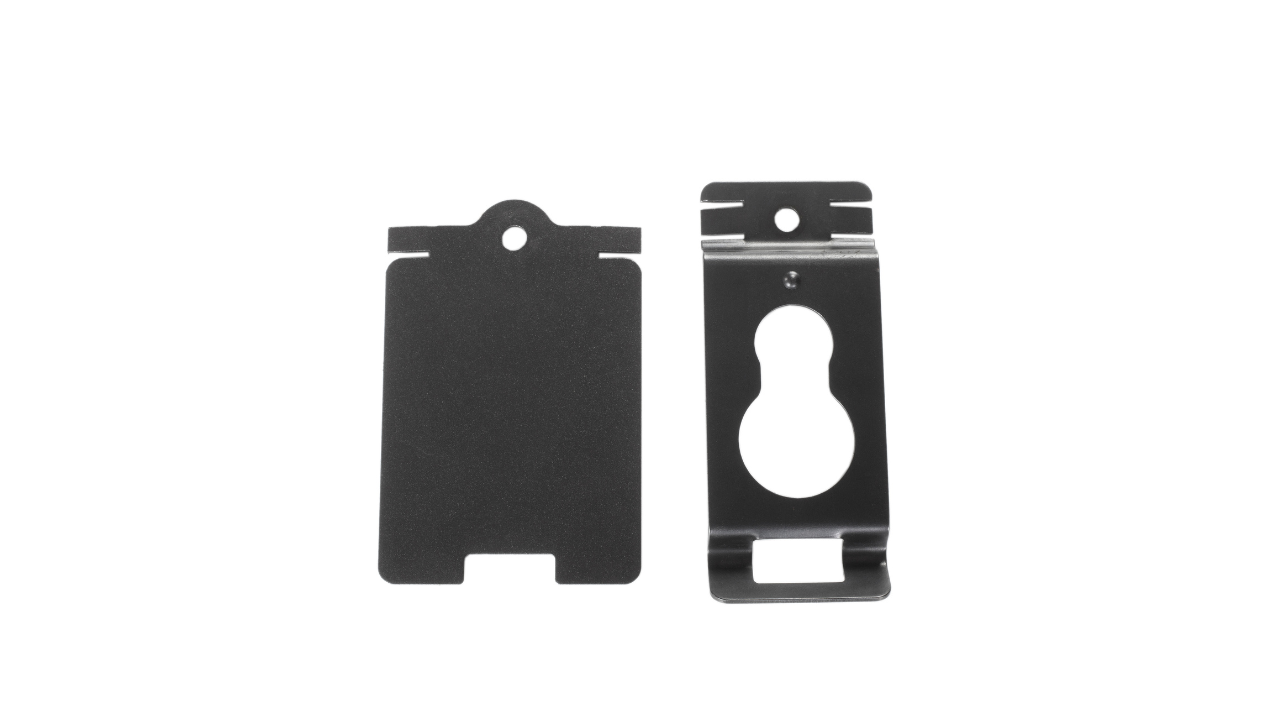 Using mounting clips, LED strip installation can be easily and affordably without double-sided tape. These tiny clips have a one-screw design that allows them to clip over the LED strip and screw into surfaces, holding them in place. When used under cabinet lighting, the brackets perform well when the lights are downward-facing.
Installing LED light strip fasteners is a quick and easy process that will relieve you of the fear of future falling strips.
2) Use Mounting LED Strips Lights Channel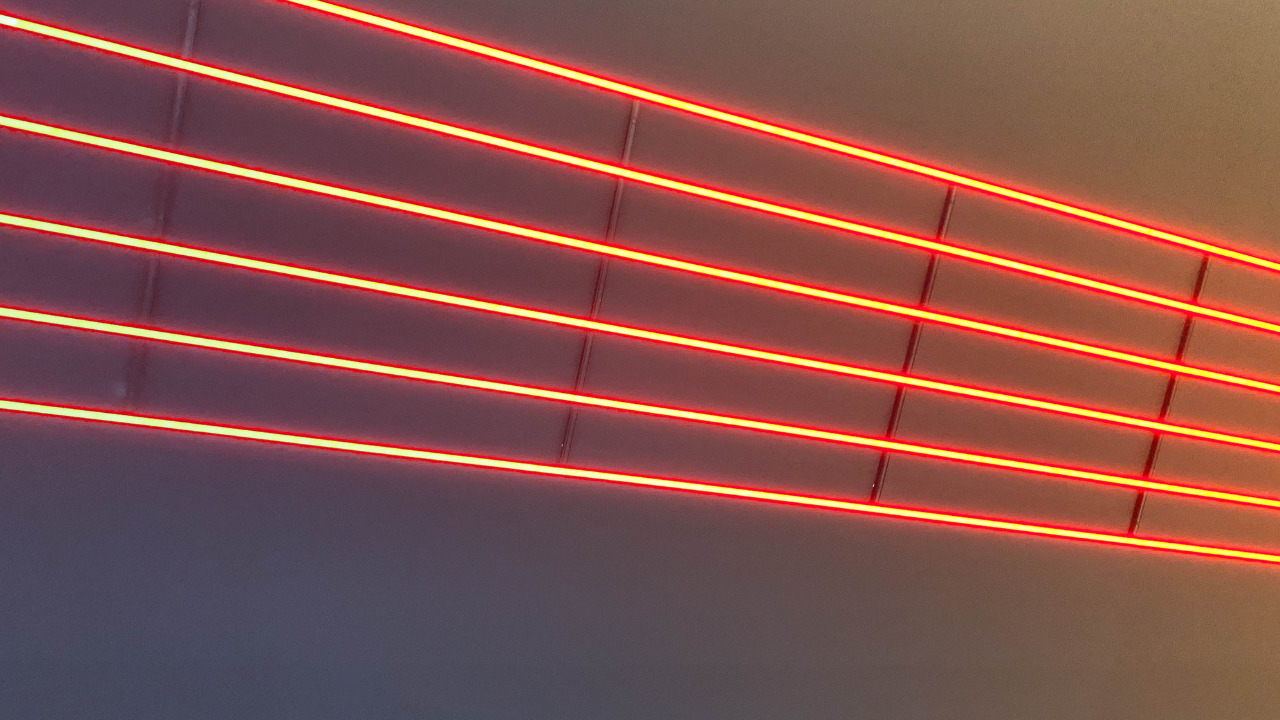 LED strip lights can be mounted on this aluminum channel at a reasonable price and with the finest possible professional appearance. Combine these diffusers with our COB LED Strip lights for a perfect strip light solution.
A UV-protected cover that looks great and slightly diffuses the light is included with the track.
Use Double-Sided Tape As The Best LED Strips Lights Mouting Alternative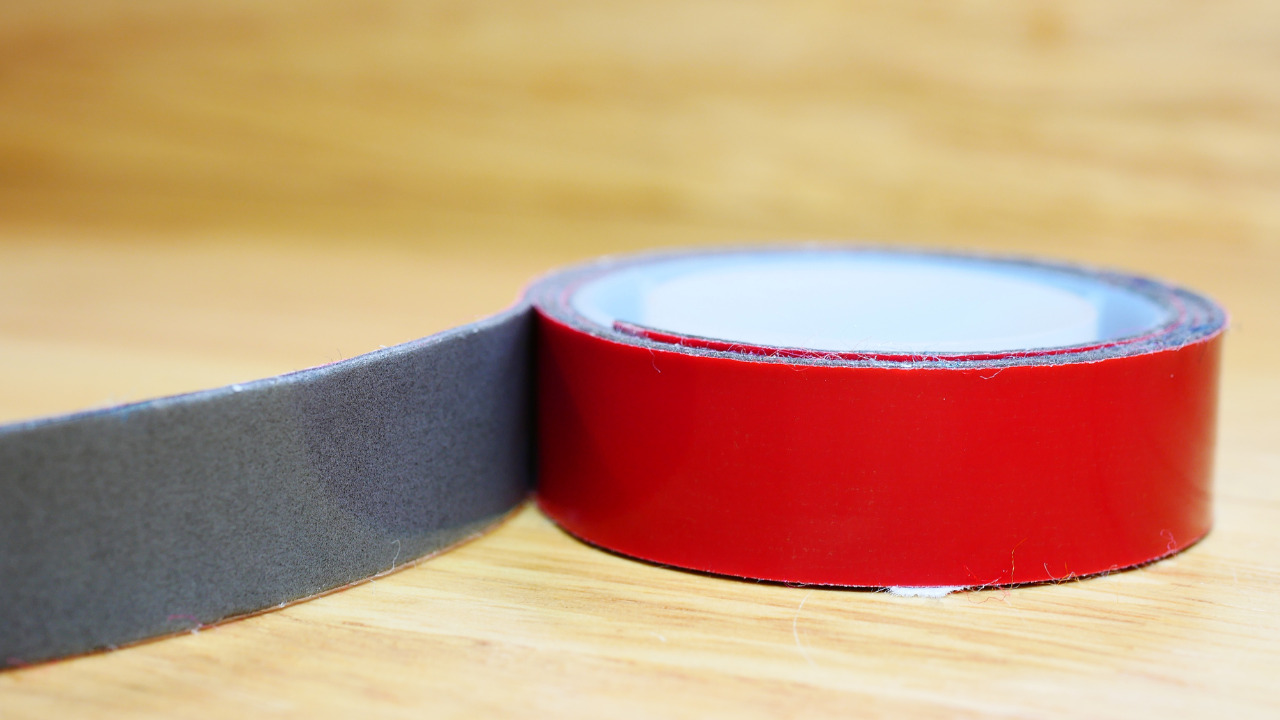 You can mount LED lights using double-sided tape when there aren't many mounting alternatives. The double-sided tape that LED light strip installers use is sturdy and is offered by the foot. The adhesive used on the flex strips is far worse than this tape, which is approved for high temperatures.
Use this tape to strengthen the binding and guarantee that the LED strips stay in place.
Can You Restick LED Lights Strips?
Don't panic if your LED strips become unstuck if your preventative methods are unsuccessful. They can be saved in a few ways, which is a blessing. Whether you remove the entire strip or concentrate on the area that has become less sticky is up to you.
Getting rid of the old glue is the first step in either case. Unfortunately, once the glue has made a strong bond with one surface, it cannot be used again to form a similar bond with a different surface. An old rag soaked in acetone or a cleaner with a citrus base can scrub away the old adhesives.
Avoid oversaturating your LEDs to prevent water damage.
Conclusion
Connect the connector's cord to an outlet nearby. After that, turn on the lights and bask in the glow. Different functionalities of the lights can be used to test them.
Regardless of why you need to move them, you won't have to be afraid of the process because it can be done without removing paint or ruining the wallpaper. Your LED light strips can be removed and reused.
Regardless of why you need to move them, you won't have to be afraid of the process because it can be done without removing paint or ruining the wallpaper. Your LED light strips can be removed and reused.
You'll need to loosen it at the corner and peel the piece off carefully. Your LED light strip and the wall should be unharmed if you take your time. After applying the new glue, the strip is ready to be installed on a new wall.