You love your bed, don't you? Well, no surprise – we all do! Out of all the furniture items you've ever bought for your home, a bed is probably one of those items where you've put in a lot of thought, time and effort before making the purchase.
Consider yourself having a bed without legs – one day, you wake up and realize that you need to be a little higher from the ground surface; what do you do? Replacing your bed is certainly going to cost you a lot of money. Guess what… raise the height of your bed!
Here, we'll discuss how to raise a bed without legs using simple techniques. So keep reading…
Reasons To Raise A Bed
To ensure that you choose the appropriate approach, thoroughly consider your motivations for elevating the bed. The most frequent justifications for elevating a bed are comfort and convenience, particularly for taller people or people with mobility problems.
To aid in the relief of acid reflux or sleep apnea, you could also want to raise the head part of your bed. Elevating the platform is recommended because some dislike how a low bed looks.
Improve the Overall Appeal Of Your Bed
Your room's interior design elements should be complemented by the sort of bed lift you choose. While wheels or metal risers can give your bed a clinical or industrial vibe in the improper setting, appearance is typically not an issue with wedges or toppers.
If you are a senior citizen who has trouble getting in and out of bed, the elevation technique you use should help provide a sturdy sleeping platform. Bed lifts that were improperly built have the potential to fall over, injuring your foot or shin or perhaps breaking them.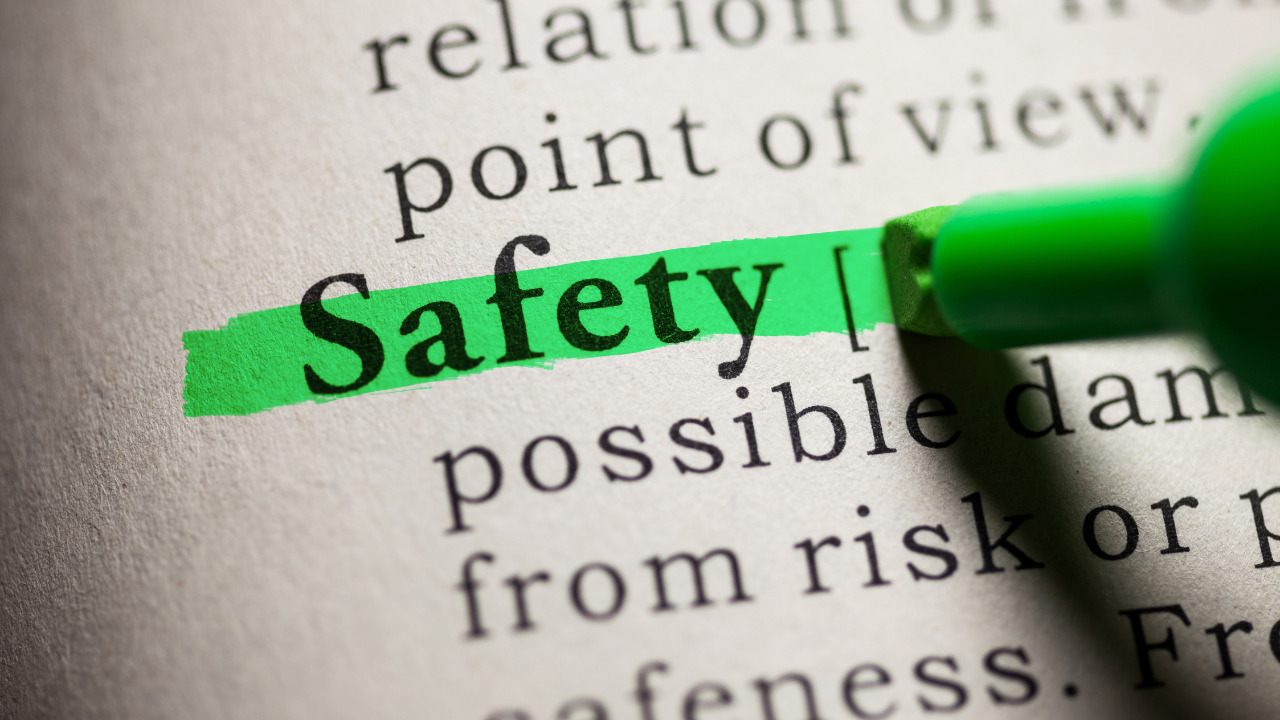 If you have a back problem, the last thing you need is for your bed to slip out from under you as you climb in. Wheels without brakes might cause injuries.
Raising A Bed Is More Affordable Than Replacing A Bed
It is less expensive to raise your platform bed rather buy a new one with a higher platform. However, you must ensure that the technique you employ is the most cost-efficient in the long run. Be mindful of durability and quality to avoid replacing cheap wheels, risers, or wedges too soon.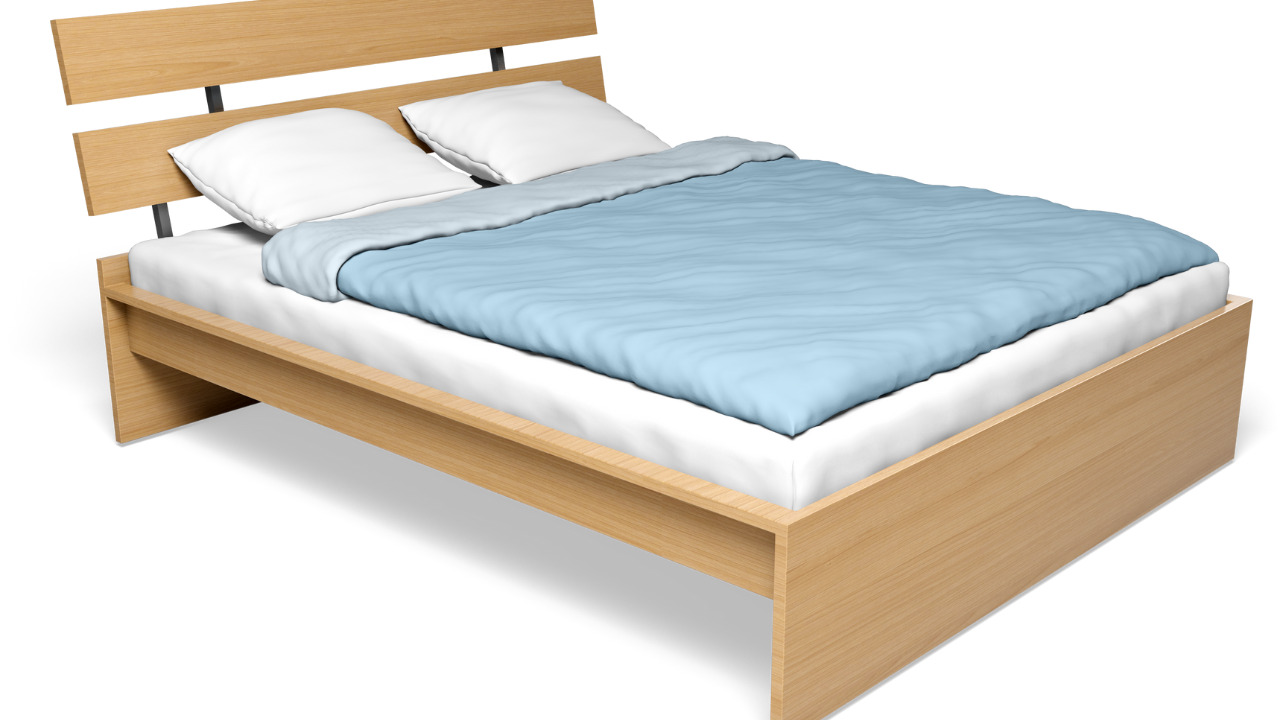 When ensuring aesthetic appeal, use, or longevity, paying more for a bed-lifting device may be worthwhile.
Ways To Raise A Bed Without Legs
Add Bookshelf for the Book Lovers
Are you an avid book reader? This is one of the best ways to raise the height of a bed with no legs. You can place an existing bookshelf that is hard enough to carry the weight or get a bookshelf made that would be placed underneath your bed.
It will serve two purposes at once – raise the overall height of your bed and give you ample space for your books within 'touching distance.' You can get your bed's desired height depending on the book shelf's width.
Adding a new mattress on the bookshelves will create a cozy reading spot where one can spend hours reading. If the room needs a new bed, consider buying one from a trusted retailer like Queensway Mattress. Find one that will suit the needs of the avid reader while providing them with a good night's rest.
More Storage with the Dressers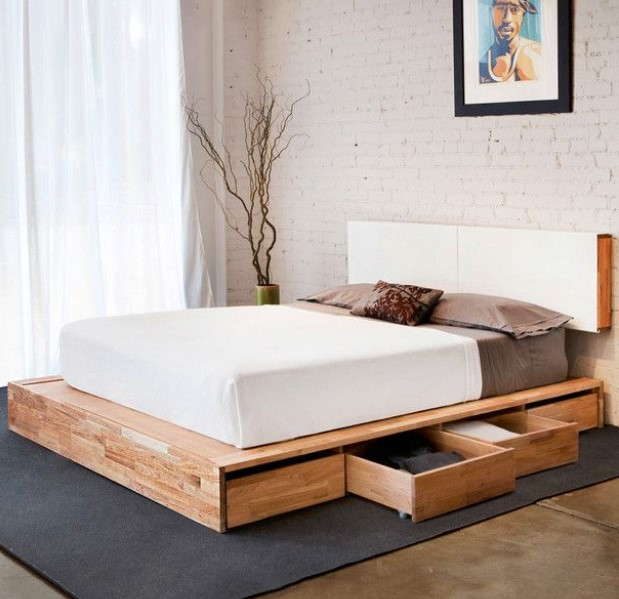 If you've had enough of those cramped wardrobes at your house and you're also thinking about raising the overall height of your bed with no legs, you can resolve both these problems at once.
Get dressers or drawers made for underneath your bed and enjoy the raised height plus a large amount of added space for your clothes, shoes, bags, undergarments, or any other accessory that fits in.
Having dresser drawers under the bed also leaves room to store extra blankets and bedding nearby when redoing the bed or when it gets cold at night.
Ensure that the dressers are sturdy and can handle the added weight of a mattress and people sitting or lying down on top of that. If the dressers are unstable, the possibility of getting hurt increases, so ensure the use of suitable quality structures underneath the bed.
Buy Bed Risers Or DIY Bed Risers
This is a common way of raising the height of a bed, with or without the legs. Bed risers are small pieces of wood, plastic or metal placed underneath the bed frame to raise the bed height. Usually, they're available in sizes ranging from 1 inch to 12 inches.
However, since we're specifically talking about a bed without legs, it would be a good idea to match the color of the risers with the rest of the theme of your room.
Also, while placing them, get some additional help from your partner, a friend or a colleague, as you'll need the mattress to be lifted to a certain height so that all the bed risers can be installed at equal and corresponding distances.
Or, if you do not want to spend your bucks purchasing these, you can go for the DIY method and make bed risers at home. For this, wood is the best choice as it is easier to cut wooden pieces than other, harder materials.
Discarded wooden pallets make excellent substitutes for bed legs when placed underneath the mattress. The number of pallets stacked on top of each other will dictate the height of the bed. One can then paint them in any color to fit the décor of the rest of the room.
Mattress Toppers Can Help, Too
A mattress topper might not give a lot of added inches in the overall height of your bed. However, it can come in handy and is a relatively easier way to raise bed height.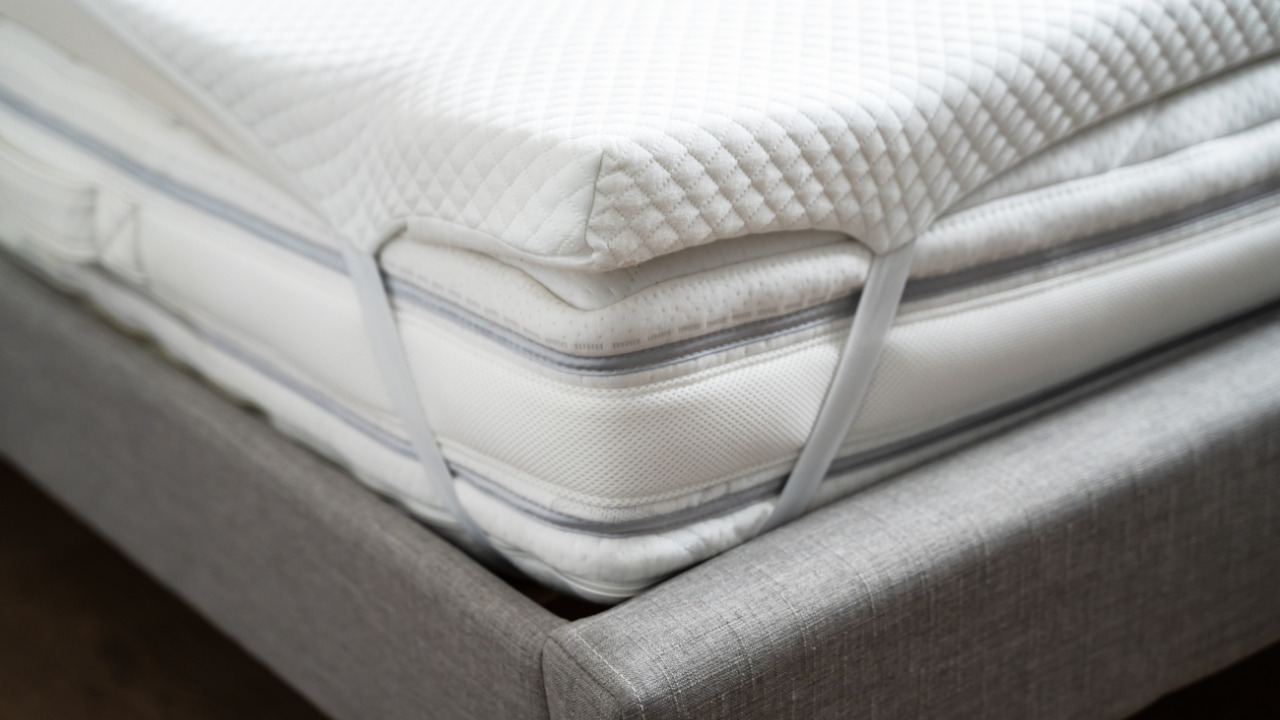 Also, mattress toppers can give added protection to the mattress underneath them from any food or liquid spills or the usual wear and tear of the foam over the years. Mattress toppers are available at any reputable outlet that sells beds, and there are many variants to choose from.
Pillow toppers are some of the most comfortable additions to the mattress to give it more height. Other options include eggshell sponge layers or toppers with unique layers of sheep's wool to make for the most comfortable rest.
Bed Wedges – A Healthy Way to Raise Bed Height
Doctors and physicians quite often recommend this method of raising a bed. Bed wedges (a.k.a. Wedge pillows) are triangle-shaped ones designed to raise the upper half of your body to give you better sleep postures and act as pain relievers for people with back aches, spasms or respiratory problems.
Realistically speaking, bed wedges won't raise the height of your bed from the ground surface. However, they can give you the feel of added height and comfort, especially after a long day's work.
Go For More Than One Bed Raising Methods
It is quite possible that using just one method might not give you the desired height you were initially looking or hoping for. So, what do you do? You can always go for a little adventure with your improvisation and creativity!
You can use a combination of the two techniques discussed above.
For instance, if you're looking to raise the height of your bed somewhere between 15-25 inches, but you do not want a big, ugly dresser or a bookshelf underneath your bed, you can always use this method in combination with another method – let's say a mattress topper.
When you have a regular-sized bookshelf underneath your mattress and a mattress topper on top of it, it will give you a double added height without making your room look weird or ugly!
Frequently Asked Questions
Why do you need to raise your bed?
For several reasons, you might desire to raise your bed's height. Some individuals find it difficult to get in and out of bed, while others do it for aesthetic purposes. Getting in and out of bed will be simpler if it is raised, especially if you suffer from joint problems.
In that scenario, adjusting the height of your bed frame would be a wise move.
How to find an ideal height for a bed?
How simple or difficult it will be for you to get into and out of bed without difficulty will depend on your bed height. As a general rule, to ensure that the bed rising procedure goes smoothly, sit at the edge of the bed, make sure your feet are on the ground, and make sure your knees and legs are at a 90-degree angle.
Including the frame and the mattress, the typical individual requires a bed 25 inches off the ground. The perfect bed height, however, does not exist and cannot be determined. When picking your bed height, age and height should be considered.
Getting in and out of bed close to the ground might be simpler. Your joints will feel better on a higher bed.
Can you also raise a platform bed?
Absolutely, yes! You can also raise your platform bed by adding bed risers. You can also consider adding wooden pallets, bookshelves and cinder blocks to raise your platform bed.
Final Verdict
It is known that beds without legs will naturally have a shorter height than other types of beds. It is also true that many people do like the idea of going with these beds to get the cozy, aesthetic look to the room – especially when you're living the bachelor's life.
However, with time, your needs will change. Extra storage might become more important than the coziness of your low-profile bed. Whatever the reason, you can always raise a bed without legs by being creative and saving money on a new bed.