According to some research, it could cost up to $5,000 for a professional to do a chain link fence installation.
If you don't want to pay that much money for a new fence, you can repair a chain link fence.
But what steps should you take? Keep reading to find out!
Gather Tools and Materials
First, make sure you have all of the tools and materials you'll need for your project. This will include things like:
File
Adjustable wrench
Extension cord
Pliers
Chain link fence rail
Galvanized wire ties
Reciprocating saw
You can find most of this equipment at your local department store, or at a great place like Jake Sales!
Prep the Fence
Now, you'll have to prepare the fence. Before you do this, make sure you check your local building codes. Sometimes they'll have restrictions on the fence height and where you can put a chain link fence.
You'll also need to figure out what kind of material you'll need to match the current fence.
Normally, the fabric or mesh of the chain link comes in linear feet. You can buy it in rolls that are 4 to 6 feet high.
If you want a stronger mesh, you should get galvanized steel. Aluminum is a lighter (and cheaper) metal. You'll need to buy enough to cover the area that you're trying to fix.
Start DIY Chain Link Fence Repair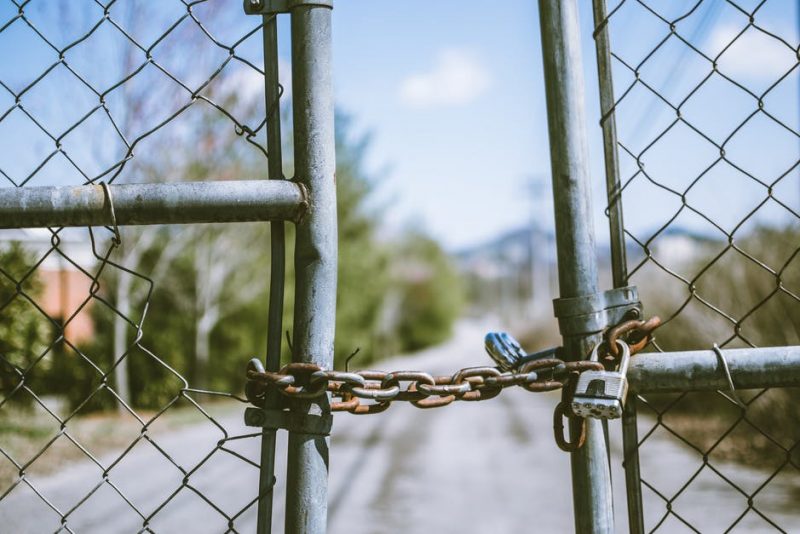 First, you'll have to remove any wire ties from the top of the rails. You can use pliers for this.
Make sure you save the wire tags in a safe place (if they're in good condition) because you can reuse these.
Next, make your way down the fence to find the damaged wire. You should set it aside and start from the bottom end.
You'll need to pull the damaged wires from the top ends using a plier. The wire might get stuck again, so you'll have to twist it back and forth to get it out.
Now, with your roll of chain link, measure the hole and mark it on the wire. If it's a smaller hole, you can use the old wires to mend the new part.
Now, connect the old and new mesh using the wire ties.
You may want to start at the bottom and work your way up in a diagonal way. Finish tightening it up, and now you have a repaired fence!
Learn More About How to Repair a Chain Link Fence
These are only a few things to know about how to repair a chain link fence, but there are many more factors to consider.
We know that doing any type of DIY fences or home project can be difficult at first, but we're here to help walk you through it every step of the way.
If you loved the information in this article, make sure that you check out our website to find more articles just like this one!