In order to truly be protected from outside elements, you need a sturdy roof over your home. Without it, your household is subject to leaks and other issues. But of course, when it's time for replacement, your roof will let you know.
There are some telltale signs to look out for when contemplating roof repair. So, when should you replace your roof? Well, take a look at the tips below to learn the signs of an old roof.
Roof Leaks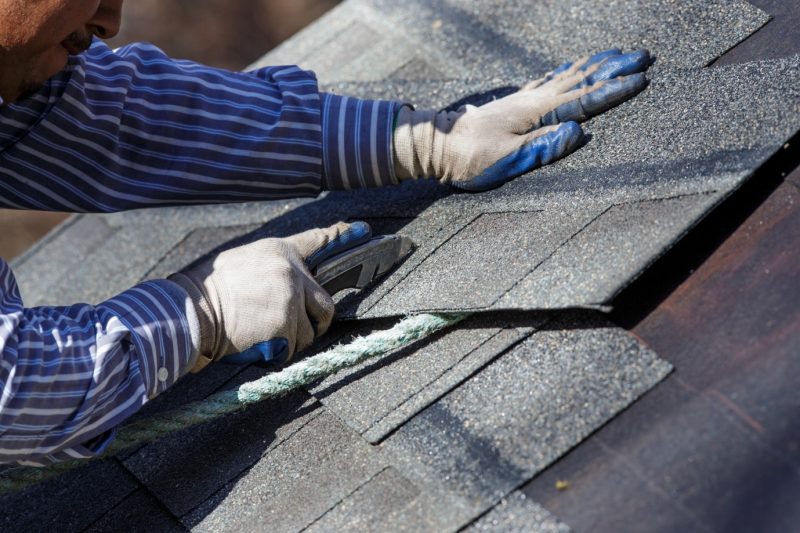 Perhaps one of the most obvious signs that it's time to replace your roof is leaks. A leaking roof is an indicator of missing shingles or holes in the roof. Therefore, it's important to get the issue taken care of as soon as possible.
Otherwise, it can lead to serious water damage within your home. Unfortunately, water damage causes mold, which is risky to your health.
Falling shingles
Another sign to pay attention to is falling shingles. If you're noticing them on your porch or on the side of your home, that means they're blowing away.
Shingles are an essential part of your roof, and without them, there's no real protection over your home. They can either be coming off due to wear and tear, age, or harsh weather conditions.
Age
When should you replace your roof? Well, when it gets old. You don't always have to wait for a sign to get your roof repaired. Most roofs last about 25 years.
If you know that it's been that timeframe or longer since the roof was last repaired, it's time for an upgrade. An old roof is bound to cause issues. Therefore, it's wise to get ahead of it and fix it before problems occur.
If you believe that your roof is in good condition, despite its age, have a roof repair company come out and inspect it first.
Wind Damage
If there have been wind storms in your area and other harsh weather conditions, check your roof. Chances are, you'll need replacement afterward.
Wind damage can cause your shingles to lift and loosen the sealant on the roof. That means there might be cracks in the roof that can lead to leaks. It's in your best interest to get roof repair as soon as possible.
If you're unsure about roof replacement cost, don't worry. You can get an estimate before undergoing repairs.
With that said, take a look at the information below to get the best roofing estimates.
Roof Repair: When Should You Replace Your Roof?
If you've been wondering when should you replace your roof, the signs above will definitely let you know. If you notice any of the issues that we listed in this article, it's time for immediate roof repair. Keep your household safe, and get it done as soon as possible!
To read more content like this, continue browsing our website. We post content related to a variety of interesting topics.
Also read: How To Repair a Chain Link Fence at Home: A Step by Step Guide