Perhaps your home already has a functional concrete driveway or a tidy, well-landscaped concrete walkway, but the color is dull, uninteresting, or doesn't match the rest of your house. Utilizing tiles or pavers will allow you to completely alter your concrete space's aesthetics.
It's much simpler than you might think to tile over concrete. Here is a basic step-by-step guide that covers all three possibilities for laying pavers over concrete. The consensus is that if plain concrete is already present, tiling or paving over driveways and walks would be a major hassle. The project can be finished far more quickly in reality, however.
Porcelain pavers provide a lovely alternative to concrete paving for outdoor areas such as driveways and carports with little commercial traffic. Additionally, unlike concrete paving, porcelain pavers are highly resistant to stains, including those caused by oil and grease, and don't freeze cracks in cold temperatures.
Things To Consider Before Tiling A Driveway
There are various things to consider before installing pavers on your concrete surface. The materials you should use are among the most important. Before choosing a specific material and design, consider the function of the room or area you'll be renovating and the weight it must support.
When paving over a concrete driveway, brick or other pavers for car activity are required for durability. If there is a pool in the surrounding driveway, make sure you get pavers that are appropriate for your pool area, are salt and slip-resistant, and you might want matching coping or step treads.
Consider your neighborhood's climate, whether you live in a coastal region or a sunny place, and the overall aesthetics of your landscaping and neighborhood because choosing the proper pavers will increase the value of your home.
Check The Type Of Concrete On Your Driveway
Once the material and design selection phases are complete, it will be time to evaluate your concrete slab. Laying pavers over concrete that has already been placed will require a different strategy because they are often installed over a sand and rubble base.
The seamless transition from the interior to the outside area is essential because your goal is to expand your living space. Whether your project involves a patio or a driveway, you must ensure that the height of your existing surface will permit enough space for the door sill to be set back from any damp course membranes.
But if your existing slab has fractured, is unlevel, and is in bad shape, it could be preferable to tear it out and start fresh. Especially if digging the concrete and placing pavers on the ground will cost you less money than making all these alterations.
Driveway's Drainage
Ensure that the concrete base is adequately inclined and doesn't collect surface water. Since concrete slabs can't allow water to pass through the blocks and into the ground, laying pavers over them may cause drainage issues.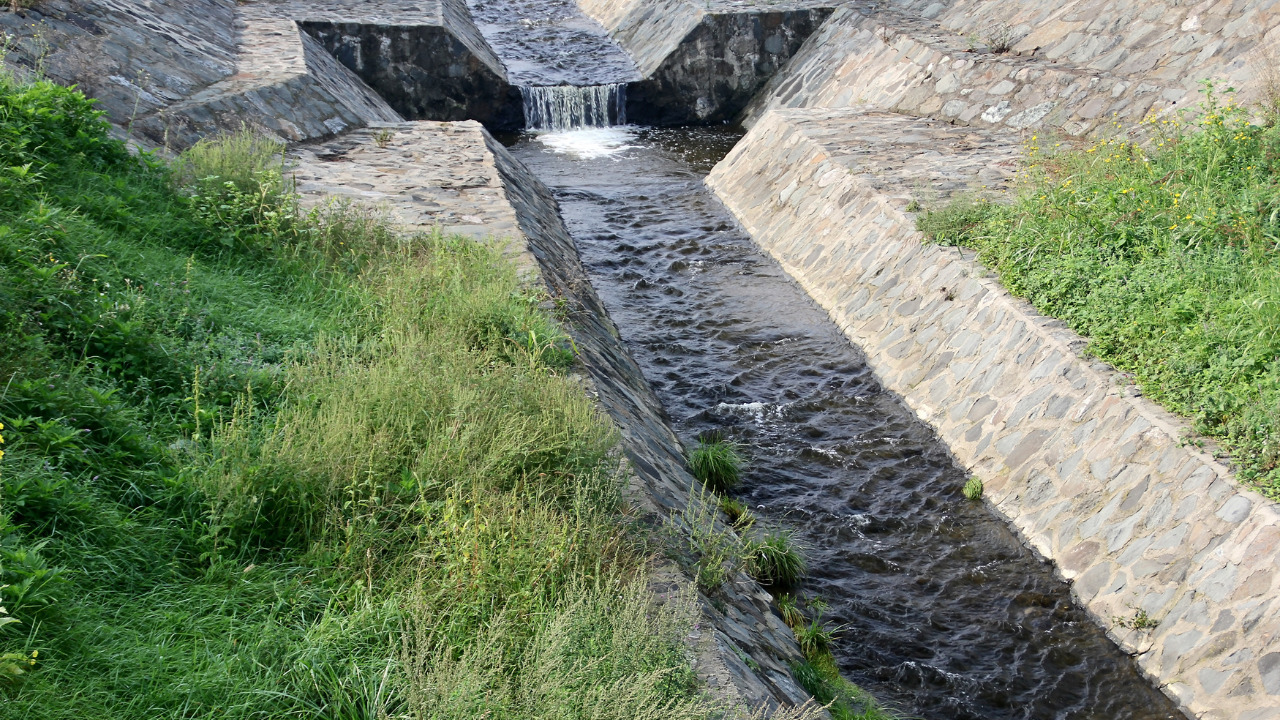 Install the pavers by the slope of the concrete, and watch that the water-draining edge remains low and permeable. To assist in preventing puddling, one approach is to drill tiny holes through the concrete every several inches.
Much weight should be placed on the material selection. If your surface needs appropriate drainage, pick permeable pavers. Material selection must take utility into account as well as aesthetics.
The same thing can also be followed for keeping water out of your garage. It is very important to take the necessary precautions to not get water under your garage and driveway, as this may disrupt the proper operation and cause potential property damage risks.
Porcelain Tiling Would Be Great Consideration For Driveways
Driveways look amazing with outdoor porcelain paving as the surface. Porcelain's extraordinary durability and weather resilience are two of the numerous causes of this. A material that can handle a variety of conditions, porcelain is naturally durable.
It is the ideal driveway surface since it is slip-, stain-, and fade-resistant and offers a grip for tires without worrying about oil stains or losing their color in the sun. Porcelain is also relatively scratch-proof and resistant to abrasions. It exhibits exceptional frost resistance, offering consistent operation in below-freezing winter temperatures.
Porcelain pavers are intentionally textured for optimal grip; despite adverse weather, they maintain their non-slip qualities. Additionally, porcelain slabs require very little upkeep and work to maintain their beautiful looks and flawless polish.
The lowest porosity materials don't need to be sealed because they retain extremely little moisture. Just give them a jet wash yearly to keep them in top shape.
Tiling Your Driveway Yourself Isn't Hard
Adding pavers or tiles over concrete surfaces allows you to spruce up your pool, patios, and driveway.
As with any do-it-yourself project, laying tiles over an existing concrete surface is simple to complete, provided that careful planning, acquiring the necessary skills, knowledge, and patience, as well as a significant amount of perseverance and dedication, are all taken into consideration.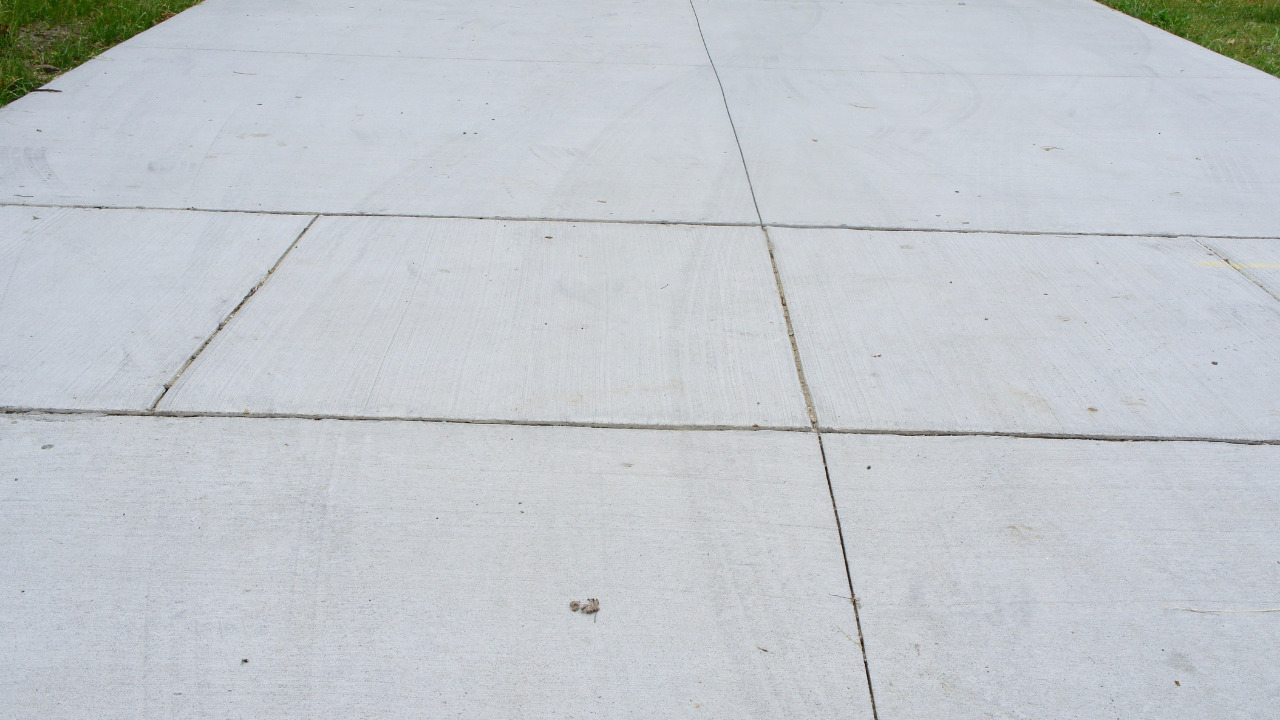 Unlike what most people think, laying tiles over existing concrete makes much sense. Concrete is substantial, weighty, and makes a firm foundation. Additionally, since tiles and concrete are both made of minerals, it stands to reason that they would complement one another perfectly.
It won't be necessary to cut up old concrete and pay to transport it to the dump. In addition, you don't have to be concerned about damaging current subsurface services. The large variety of paving and tiling supplies makes it simple to DIY, incredibly durable, and feasible to create various looks and designs.