Laser machines are one of the blessings of advanced technology. Now, people love and prefer using these machines to make crafts and do various DIY projects at home. Undoubtedly, these machines make your work easier, and they are ideal for DIY and crafts.
If you want to learn about these machines, you are in the right place. We will explain how these machines work, what you can do with them, and which machines are suitable for art and craft.
What is Laser Engraving/Cutting & How it Works
Laser engraving or cutting is done by using powerful beams of laser that can easily remove the material from the surface of the object. In cutting, laser beams pass through the object and cut it into pieces. But in engraving, the material is only removed from the surface, and you can feel the deep cuts and 3D appearance.
The laser beams are extremely powerful, and they can increase the temperature of the material rapidly. The temperature rises to the boiling point of the material, and it changes the material to a gaseous state. Therefore, the material is removed from the surface, and you see the engraved patterns.
Why Use a Laser Machine in DIY and Crafts
Laser machines are ideal for DIY and crafts because they offer optimal results without any hassle. The accuracy of the laser machines is incredible. They can engrave and cut materials with utmost perfection. The material does not bear wear & tear because there is no physical contact with the laser.
Moreover, due to the immense power of the laser, the cutting or engraving is done at a very fast pace. You can do anything you want in no time. The best part is that most machines are beginner friendly. Without any prior experience, beginners can use the machine and make whatever they want.
How You Can Use a Laser Machine in DIY and Crafts
Materials that Can be Used 
There are different types of laser machines available, and all of them are compatible with certain materials. You need to know what your laser machine can cut and engrave.
Diode laser machines can cut and engrave wood and acrylic, but they can engrave a wider range of materials, including stone, ceramics, glass, metals, leather, etc.
But if you are using a CO2 laser machine, then you can target more materials. A CO2 laser can cut and engrave wood, acrylic, leather, and paper, but it can engrave metals, fabric, rock, ceramics, glass, etc.
These are the common materials that are used for DIY projects and craft items. You can select the right machines and get started with compatible materials.
Laser Applications 
A laser engraving machine can be used for various purposes. With your creativity and out-of-the-box thinking, you can work on multiple projects and materials and make a wide variety of products that can be sold easily in online stores as well as markets.
Personalization 
The most demanding application of laser machines is the personalization of products. You might have seen personalized tumblers, pens, jewelry, wallets, coasters, glasses, and other things. If the material is compatible with the laser, you can engrave it and personalize it according to your liking. People love to have personalized items and give them as a gift to their loved ones.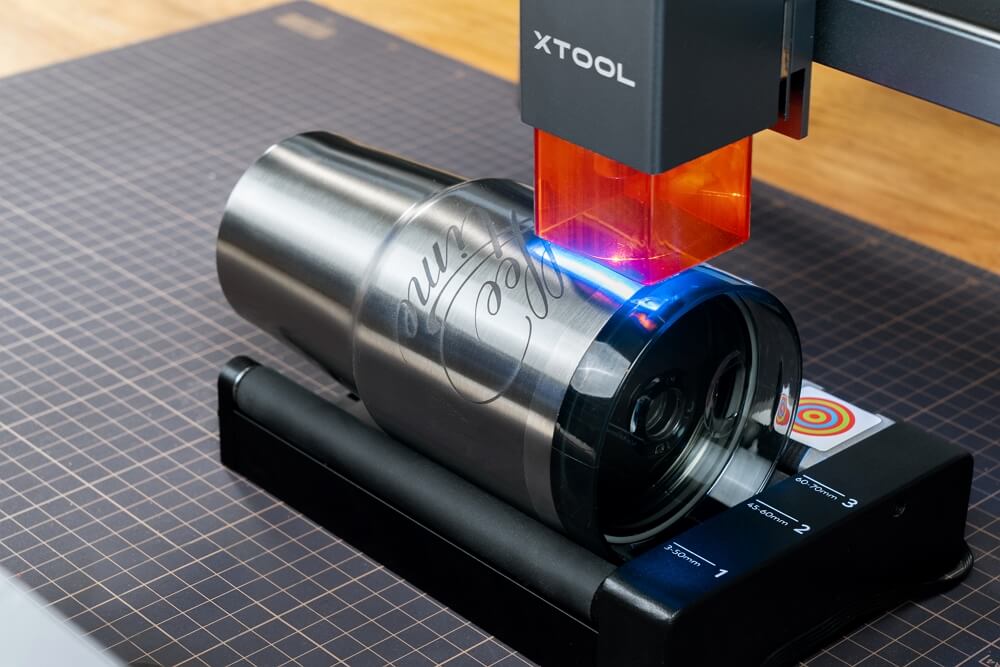 Home Decor 
Exceptional home decor items can be made using a laser machine. You can make wall hangings, such as engraved and cut art pieces, pictures, and sceneries. You can create eye-catching showpieces, wall clocks, lamps, art pieces, etc. The laser machine can help you turn your imagination into reality.
Holiday Ornaments
Some ornaments are associated with holidays, such as Christmas items, St. Patrick's Day items, etc. You can make these hot-selling items and sell them in the season. For instance, you can make Christmas balls, personalized baubles, Christmas tree stars, banners, and many other items. There are tons of holiday ornament ideas you can implement using your laser machine.
Gift Making
Whether you want to create a unique, appealing, and tailored gift for your loved one or sell it in your online store, a laser machine is the best option. You can make the gift according to the end-user and add your creativity to make it appealing.
Laser users also make gifts for special days, such as Mother's Day, Father's Day, Valentine's Day, etc. From personalized gifts to making items from scratch, laser machines are quite useful and handy.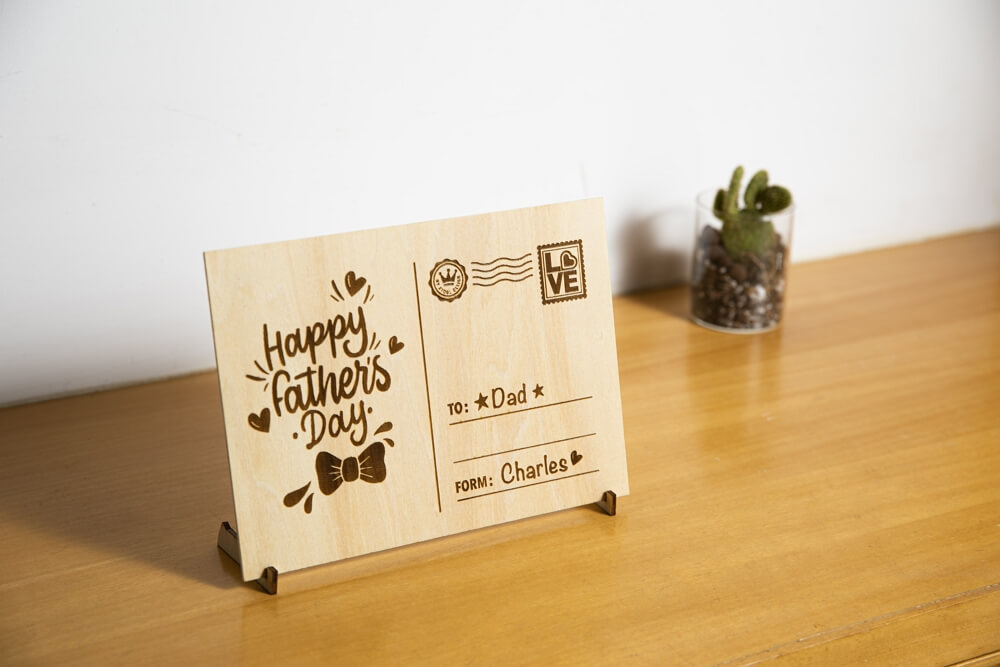 Jewelry Making
Using a laser machine, you can make custom jewelry. It is possible to cut wood and acrylic in the desired shape and design. Other than that, you can personalize the pre-made pieces of jewelry, such as necklaces, bracelets, and rings. You can make unique and attractive jewelry items for Christmas, Halloween, St. Patrick's Day, etc.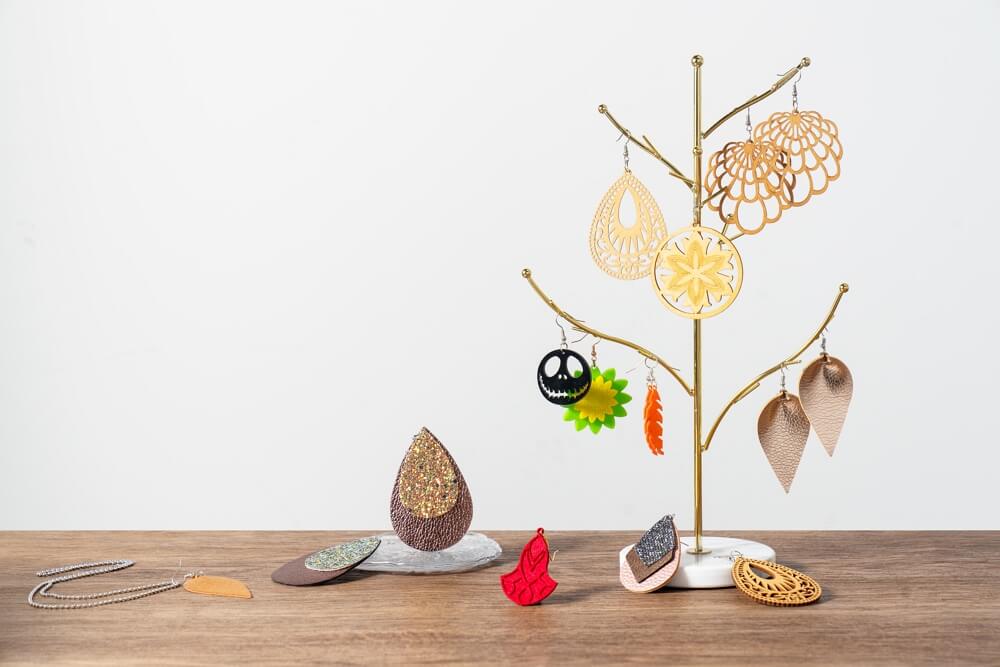 Apparel DIY
Apparel can also be customized or printed with the help of a laser machine. Nowadays, vinyl printing is quite famous. People love to wear T-shirts having a special quote, tagline, picture of a celebrity, message, business name, etc. All these things can be made using a laser machine.
You only need to cut the heat transfer vinyl in the required pattern or shape using the laser machine. If your machine has a blade cutter, such as xTool M1, you can use it to cut the vinyl with perfection. After cutting the design, place it on the shirt and apply heat using a heat press.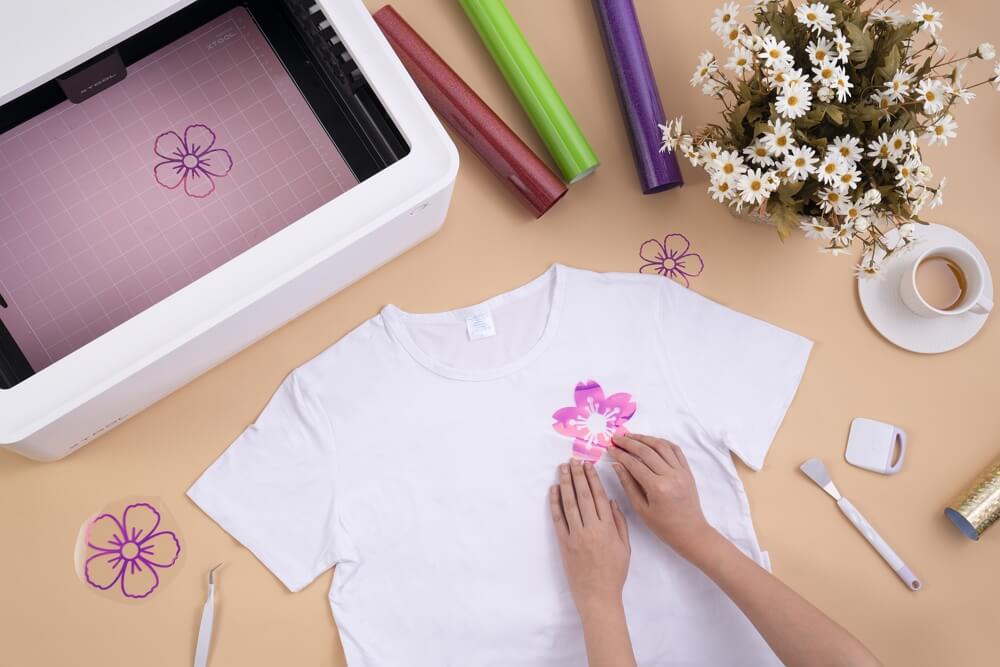 Wedding Decor
Laser machines can make special, unique, personalized, and catchy wedding decor items. There are limitless choices, including invitation cards, table numbers, welcome signs, envelope boxes, personalized glasses, gift items, banners, and many other things.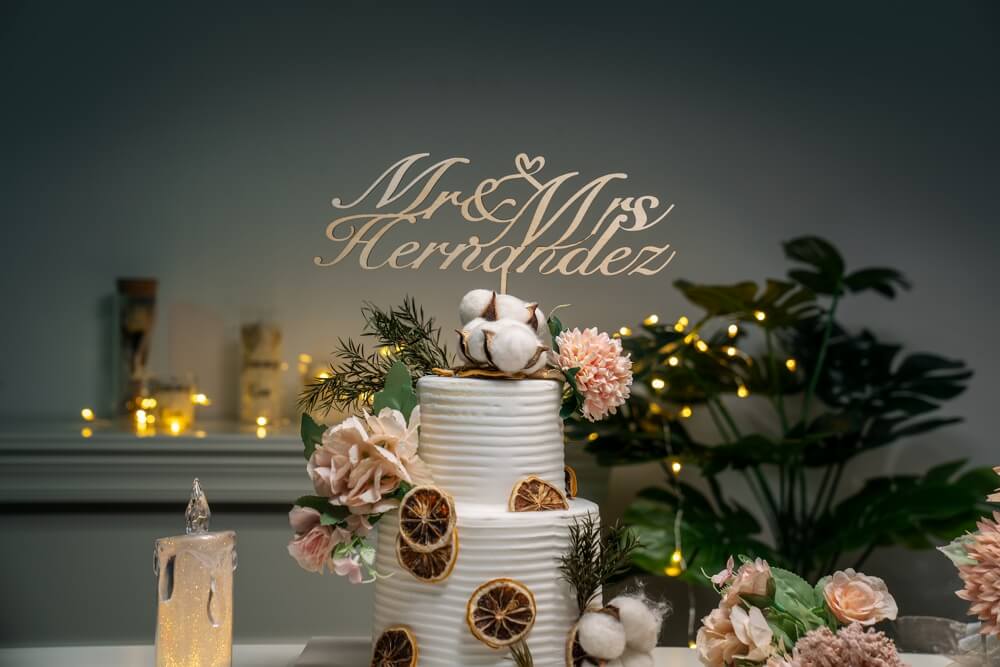 What Type of Laser Do You Need for DIY and Crafts
For DIY and crafts, you need a compact machine that you can easily use at home. The machine should be suitable to use in a small room because it does not have any disturbing noise.
Secondly, you need to make sure the machine has safety features to prevent accidents. The best part is that these machines are beginner friendly, so you can easily use them without any prior experience or expertise.
The first option could be the diode laser machine because it is quite affordable, and you can cut and engrave various materials that are used in DIY and crafts. These machines are very compact and easy to use.
Secondly, you can use a CO2 laser machine. It is also compact, safe, and beginner friendly. The cost of a CO2 machine is a bit higher than a diode laser, but it is still affordable.