By opening your home up to DIY product collections for your kitchen and bathroom, you can engineer a modernized home that opens up the senses and cozy feel for you and your guests.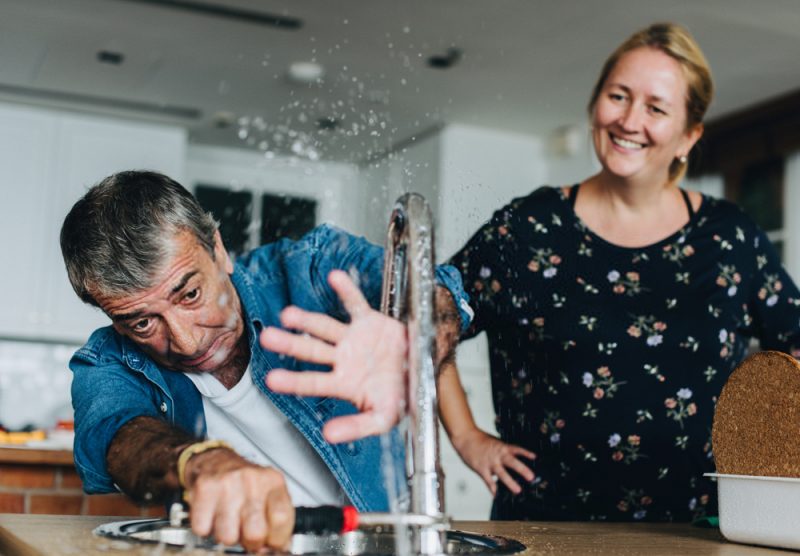 My DIY Center, a nationally recognized online resource that provides "do it yourselves" access to professional products and tips of the trade, recently introduced Brüdermaim by My DIY Center- its new, exclusive line of premium quality sinks and faucets for the kitchen and bathroom.
The company claims that its collection is engineered with the highest quality brass and stainless steel parts that consumers would expect from a premium brand.
For those familiar with Brüdermaim sinks, you know they are extremely popular due to both their modern design and exceptional craftsmanship, with each single-bowl sink made from 16-gauge T304 brushed stainless steel to be able to withstand the rigorous usage from a busy kitchen.
The faucets are offered in both a contemporary style and industrial design, with all brass construction
1 – Millennials and Gen-Zers Have Fueled Its Rise (and Success)
The DIY culture was born out of platforms such as YouTube, Instagram, and now, TikTok – where individuals can access information from their peers on how to conduct household projects themselves.
As for why millennials and Gen-Zers are attributed to the rise of the DIY culture, the state of the internet provided the necessary accessibility.
"I believe that millennials grew up with the internet always being part of their lives," says Jeremy Cantor, President of My DIY Center. "Gen-Xers entered the workforce with the internet as well, so access to information was always readily available at their fingertips. To some extent, professionals were no longer required to conduct the work."
Additionally, factors such as cost of labor come into consideration when remodeling your home, where homeowners can spend additional funds on upgrading their homes – rather than paying the cost of labor.
2 – Modern and Contemporary Design Are the Perfect Fit
So, why do modern or contemporary aesthetics seem to be perfect for DIY projects?
"It's all relative to lifestyle, but people have always classified themselves as having either modern or more contemporary designs," Cantor explains. "Typically, in larger cities, you find individuals seeking more modern designs where access to the most recent design trends/fashion impacts lifestyle.
In more suburban and rural settings, you hear more about design trends like 'farmhouse.' At My DIY Center, we have styles that fit the two most sought-after design styles in the DIY world."
3 – Saving Money at the Expense of Finding Time
Indeed, DIY projects do come across as stressful and challenging at times to homeowners for understandable reasons involving time management.
"Most DIYers find time constraints as the biggest stress in completing their projects. These projects are typically done on weekends or in the evenings, as most people are working during the most critical hours of the day.
So, finding the time to complete a DIY project can be a challenge. However, this is the sacrifice one makes to save money on installation from a professional."
At the end of the day, Cantor says that the Brüdermaim line of stainless steel sinks and faucets fills a void in the marketplace by providing its customers with high-quality products at affordable price points.
"Our sinks are 16 gauge stainless steel, and our faucets are constructed with ceramic disc valves and all brass construction. These design elements on both the sinks and the faucets are usually only found on products at higher price points."