Bathrooms are often a lot smaller and much more cramped than other rooms. This makes organizing these spaces all the most difficult. With so little space to work with, you have to be clever with your layout.
If you're struggling to optimize space and create a relaxing interior, this article is for you. Here are some ideas to use waterproof cabinets for the bathroom.
Glass cabinets inside corner shower enclosures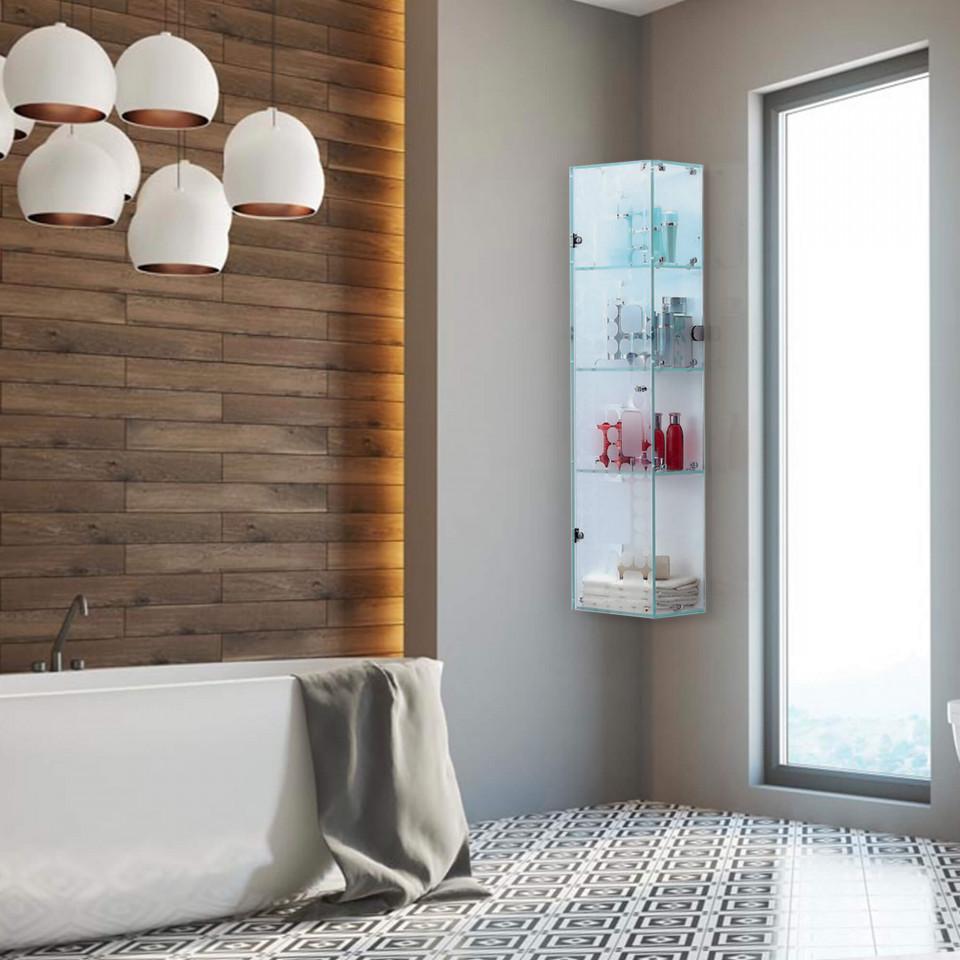 When it comes to bathrooms, you have to make use of every tiny corner, nook, and crevice. Cabinets are always a great idea to maximize space without clutter. With that said, these rooms also tend to lack natural light.
So if you want to brighten up the interior space and make it seem larger, you need to use good materials. Glass is amazing for that purpose. It allows light to flow better, amplifies the brightness, and makes for stunning decor.
Besides the obvious sink cabinets, you also want to utilize your shower corner. Storing all the essentials like shampoo, conditioner, perfumes, and such will be much easier and more convenient. Moreover, corner glass cabinets will also allow you to keep your most used items tucked away. As a result, there's less clutter lying around, and your bathroom is more organized and easier to clean.
Glass cabinets in the corner of your showers are also a lot sturdier and will not collect any mold. In fact, glass is very easy to maintain. And unlike wood or metal, it isn't affected by moisture.
PVC cabinets below the floating sink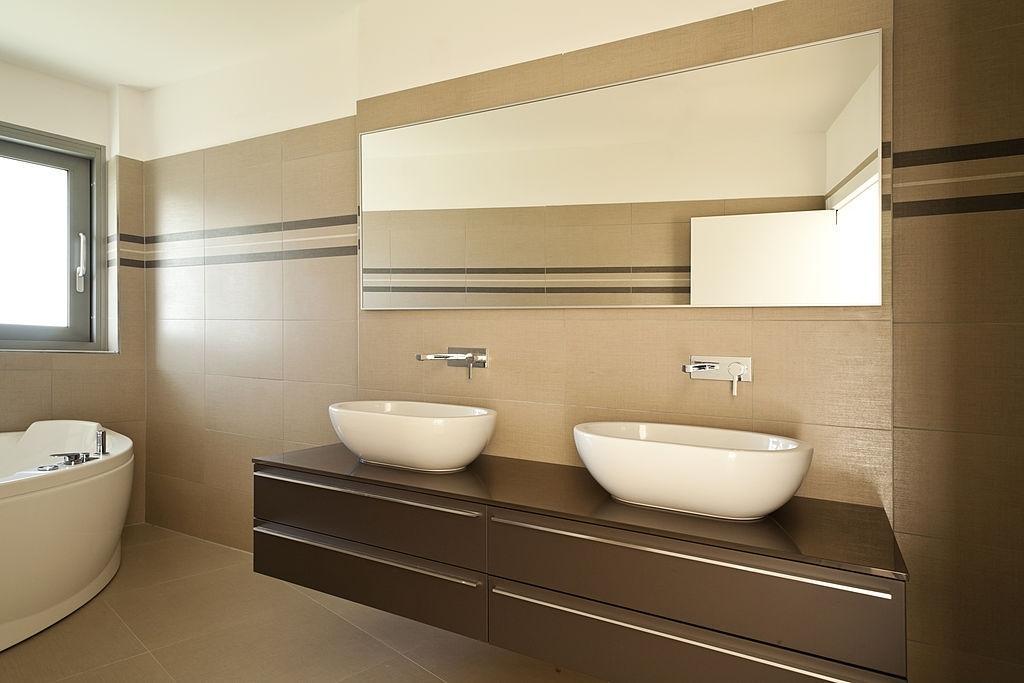 PVC is a material that consists of plastic composite sheets. With modular bathrooms rising in popularity, PVC has become the go-to choice for sink cabinets. Not just that, the PVC is budget-friendly, easy to install, and requires little upkeep.
Because it's composed of plastic, it's much cheaper than wood or metal. It also comes in an array of colors, styles, sizes, and designs. Moreover, these cabinets are very light and come with ready-to-fit boards.
With PVC, you don't have to worry about termites, wood borers, or any other insects either. They're even waterproof, oil-proof, and have anti-corrosion properties. PVC cabinets are the perfect accent to create a modern bathroom. Floating sinks are becoming more popular in minimal homes as well.
Since they don't take up any floor space, they make the room look a lot bigger and more open. They also allow you to store all of your essentials like towels, cosmetics, skincare, and hygienic products in one place.
Wall-mounted Mirrored Cabinets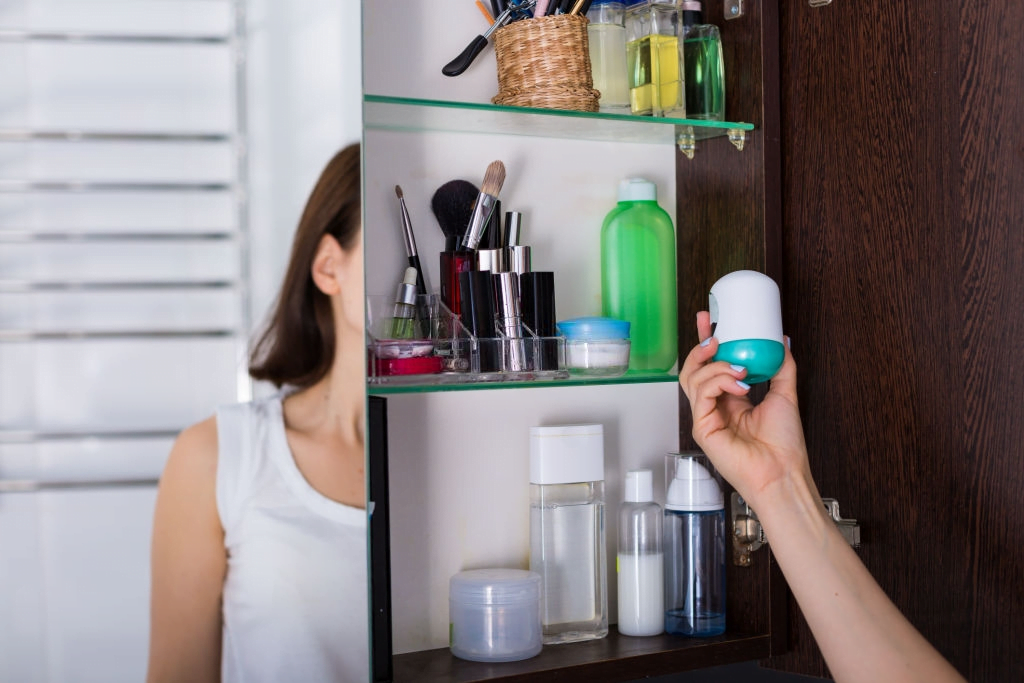 Wall-mounted mirrored cabinets may be the answer to your bathroom problems. The number one reason why these are a popular item is because of how functional they are. They're a practical and versatile solution for organizing but also for saving floor space.
Since they are mounted to the wall, they free up valuable floor space that would otherwise be occupied by freestanding cabinets. This is especially important when you're dealing with a very constricted room.
If this is the case, then wall-mounted mirror cabinets are the ultimate solution. Moreover, they're also a fashionable accessory with the added benefit of storage. The truth is, these cabinets will never go out of style and work wonders to complement any bathroom.
In addition, mirrors reflect light and help amplify the brightness in the room. Something that is vital in a small space lacking natural light. This further enhances the look of the interior turning it into a lovely place of relaxation and pampering.
The dual feature of an HD mirror reflection combined with cabinetry also offers versatility in design options. These mirror cabinets come in all shapes, colors, and sizes. They even conceal your essentials from view for that perfectly neat and tidy atmosphere.
Pure wooden cabinet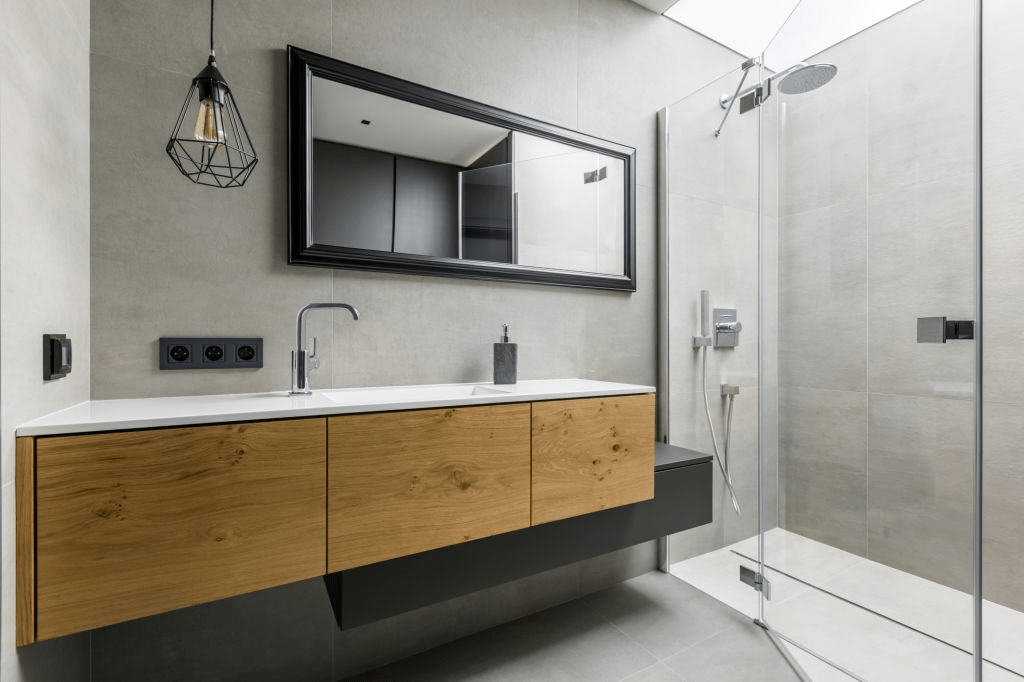 Wood boasts a certain charm and distinctive character that very few non-organic materials can compare with. Real wood has beautiful natural grain patterns, rich color variations, and diverse species. When stained, the grain patterns show through the coloring, making the cabinets unique in their own way.
Moreover, being a natural material, wood can breathe life into any interior and add a touch of vivacity. It's highly durable and can withstand a lot of wear and tear. In addition to that, it is also much easier to repair with tools like wood filler wax sticks.
These can also remove any visible scratches on the surface, making it appear brand new. Wood also gives you the liberty of customization, as you can paint it anytime using any color you like. With that said, wood is very expensive, especially for heavy-duty furniture like cabinets.
One of its major drawbacks is how costly it can be in addition to corrosion. Wood is prone to humidity, which can attract a lot of insects. This doesn't bode well with bathrooms and showers as they are steamy and humid most of the time.
Wood also expands and contracts with temperature fluctuations. This makes the doors warped overtime. Moreover, it requires a lot of upkeep and regular cleaning compared to glass.