Owning a home is a real privilege. You have a place to call your own that you can retreat to for rest and relaxation. It is a space where you can raise a family, welcome guests, and give stability in a life full of changes.
As you grow older, the accessibility of your home becomes more significant. Elderly individuals often become more restricted in their physical mobility, affecting how they interact with their homes.
It can be a frustrating ordeal to face the prospect of losing access to certain rooms as a result of aging or experiencing physical ailments that affect mobility.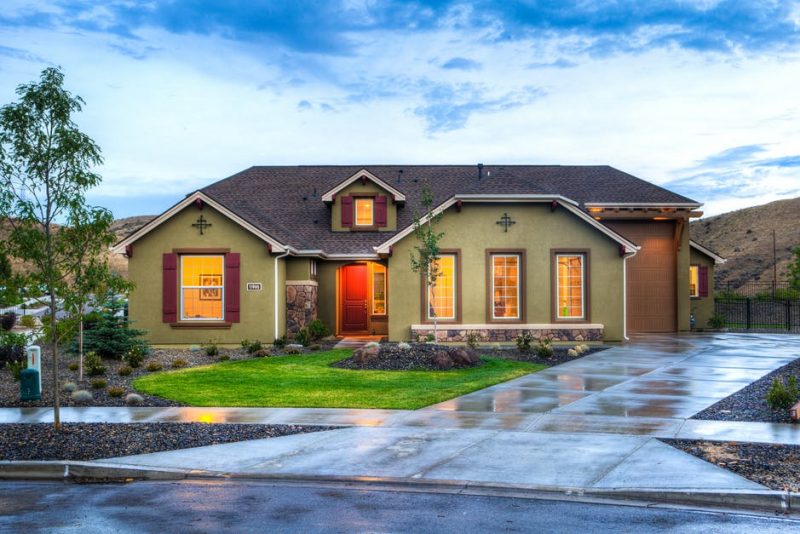 Whatever the reason is for your changing needs in this area, there are a few features that you can adopt to make your home more accessible.
Replace doorknobs with handles
A common issue that aging individuals experience is the loss of motor functions. This can make turning doorknobs, especially if they are slippery or tend to stick, a difficult and frustrating task.
Making the switch from knobs to handles will allow you to continue opening doors throughout your home without enduring a slippery doorknob or one that is hard to turn. Handles are much easier to grab and simply pull down in order to open doors and move throughout the home.
Deal with slippery floors
Hardwood is a common culprit of people slipping and sliding in their homes. As your body ages, the prospect of falling and severely injuring yourself becomes more likely, causing a lot of people to seek out how to make the floor less slippery.
Since the dangers have increased, it is important to seek measures to reduce the chance of falling. Some methods for doing so include adding more floor mats or rugs, using an anti-slip product on the surface, and keeping the floor as clean as possible.
It is worth the extra effort to maintain these floors so that they are less slippery, as a bad fall could be drastic for your health and recovery can be expensive depending on the extent of the damage.
Make changes to the bathroom
The need to bathe is important to physical health, but navigating a slippery bathtub becomes more dangerous when you start to lose mobility and certain motor functions. Installing preventative measures will help reduce the risks that someone may face in the bathroom.
These features could include a walk-in shower, a bathtub with a door, a raised toilet, handlebars by the toilet and in the shower, or a shower bench. A grippier shower mat will also help prevent slips and falls. All of these options help improve bathroom safety for an individual who is struggling with their physical health.
Bypass the stairs
If you live in a multi-story home, you are probably used to going up and down the stairs every day. For elderly individuals or those experiencing physical ailments, stairways can be a big barrier to full accessibility within the home.
Fortunately, there are options to help maintain your ability to experience every room in your house. You could have a chair lift installed that will bring you up and down the stairway.
There are also personal home elevators that can be put into your home, some of which take up very little space and do not intrude on the square footage of the house as much as you might expect. These are both great ways to maintain accessibility in multi-story homes.
Embrace smart technology
One modern difference maker is the rise of smart technology within the home. Various household functions can now be performed via a remote or phone app, making it far easier for individuals with limited mobility to carry out these tasks in a way that is convenient for them.
Your home's temperature can be adjusted, lighting can be controlled, entertainment systems can be automated, and even appliances can be connected to and controlled by the device in your hand.
Incorporating smart technologies throughout your home will allow for greater accessibility and less of a need to get up and down all the time as movement becomes more difficult.
Better to be prepared
Although we don't want to face the idea of losing independence and mobility as we age or deal with other physical ailments, having a home that is still accessible will help improve our quality of life when the time comes. It could even benefit your family members now if you have aging relatives that are looking to stay in their own homes.
It is better to have some of these features ready to go once they are needed and it will benefit you to be prepared. Start planning now for how you can make your home more accessible for yourself, your family, and guests so that no one will miss out on what your home has to offer.