One of the biggest contemporary challenges with affordable housing is that once you build it, you cannot amend it later with changing needs of housing. With a modular home, you may sit back and relax because the home is literally customizable with changing family sizes and needs.
Unlike modular homes, mobile homes and 
manufactured homes for sale
 are regulated by the US Department of Housing and Urban Development (HUD).
Modular homes (a category of prefabricated homes) are residential units comprised of construction parts called 'modules' that are manufactured in an indoor setting off-site and later on assembled on-site by homebuilders.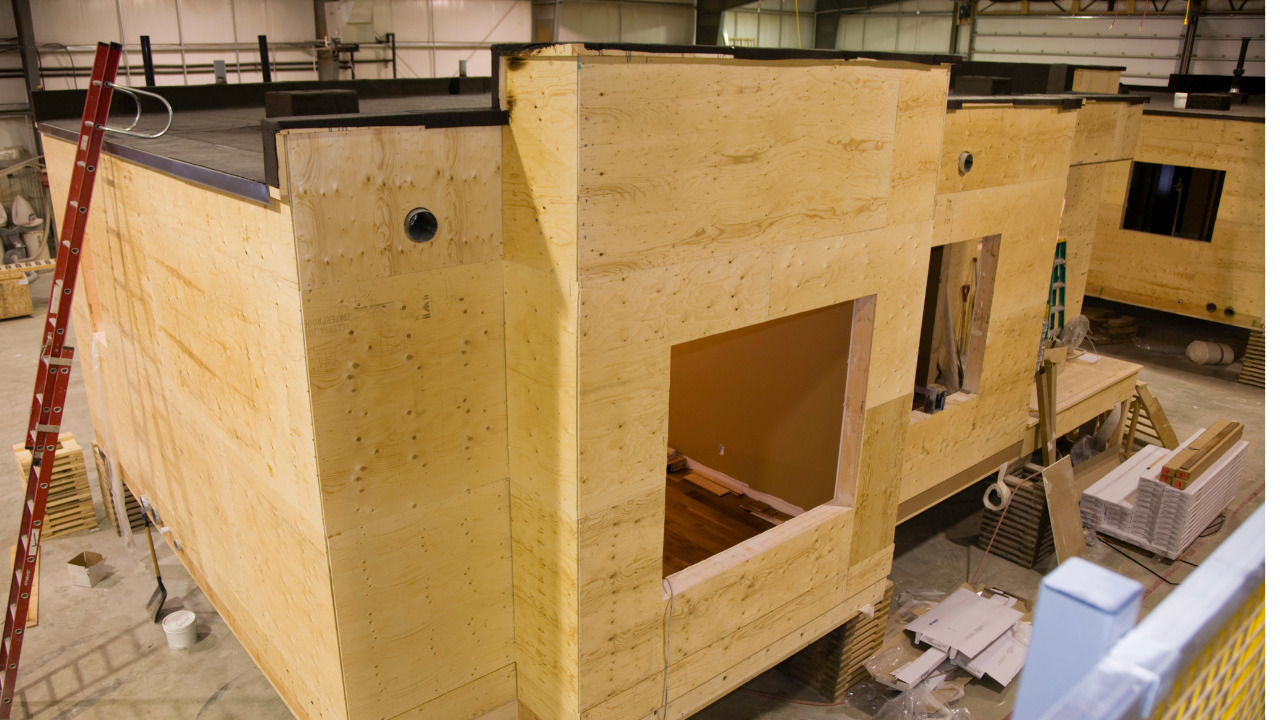 The indoor setting for modular homes may be a factory, a basement, or crawl spaces. The modules or parts are manufactured there and are transported to the residential site where they are installed and connected by bolting or snapping together to create a living unit.
These homes are different from stick-built homes which are traditional houses constructed on-site using building materials such as brick masonry or wooden frame construction.
Modular homes, despite their aesthetics, good functioning, and being honed and perfected in the past decade, have never been encouraged to be built at scale by the governments.
Modular Homes, Mobile Homes, Manufactured Homes; What's the Difference?
Unlike modular homes, mobile homes and manufactured homes are regulated by the US Department of Housing and Urban Development (HUD). These homes ought to fulfil the construction and safety standards enlisted by the department. On the other hand, modular homes follow the prevalent local building code in the area.
According to HUD, the only difference between a mobile home and a manufactured home is pertaining to time. Factory-built homes before 1976 were termed mobile homes or trailers and the ones built after 1976 were termed manufactured homes.
Manufactured homes, too, have built-up sections, however, they are larger in size and are quite heavy. Owing to their large weights, these sections are shipped on the site and are then installed.
Modular Homes or Manufactured Homes; What to Choose?

According to experts, manufactured homes are less likely to go up in value. This is an implication that in the long run, when you go to resell your property, in many cases, you will end up bearing a loss.
However, if your manufactured home has a good location, you may probably earn some profit but the chances are scarce. Make sure you consult your real estate professional before investing in a manufactured home.
When it comes to modular homes, if you are purchasing one before it hits the land, you are going to need a new construction loan, which essentially is the same as for a traditional home.
Pros of Modular Homes
Modular houses can withstand high wind pressures and perform exceptionally well in a hurricane event. As per a statement from the Federal Emergency Management Agency (FEMA), the performance of modular homes when compared to traditional homes gave an added safety feature to the former and made them stand out.
They are considered to be environmentally friendly.
The construction time for a modular house . This is because the prefabricated structural parts only need to be assembled on-site and can be up in running within a matter of days or weeks.
In recent years, the construction quality of modular homes has improved greatly owing to an augmented quality control ensured in factories.
A modular home is relatively less expensive because of reduced construction time and effort on site.
For modular homes, the manufacturer can lend financial help to the buyers, making this type of home a plausible option to consider with a limited budget.
Modular homes appraise the same as their on-site built counterparts do; they do not depreciate in value.
With modular homes, you can order the house of any size be it a two-parent home or a home for six people, the size is customizable.
Modular homes are flexible houses. This means that you can build the home for one person and later convert that to a two-person or four-person home without having to rebuild.
Modular houses can equip our planning community to custom design communities for our future.
These houses can be relocated and refurbished with new interiors and exteriors if the need arises.
Disadvantages of Modular Homes
Although modular homes have a plethora of advantages to their name, their demerits should also be counted and gauged before diving into a reckless investment. Let us discuss a few in detail.
Despite modular homes transcending in popularity with time, people are still reluctant in buying one. Therefore, the level of confidence on part of people in buying such a property is still wavering. When such a home is out for sale, you will get to see fewer volunteers who want to buy one.
Modular homes being prefabricated homes have a lesser margin for exterior customization and the buyer has to resort to the architectural details envisioned by the manufacturer. Contrarily, with on-site construction, the buyer gets to choose a lot of things as part of the architectural design of the house.
Modular homes may have to face land restrictions imposed by municipalities and if you plan to construct one on your land, you ought to check for any imposed laws on the land. Therefore, for modular homes, you will need to check the local building codes in practice.
Frequently Asked Questions (FAQs)
How can modular homes be considered houses?
Modular homes fulfil the criteria set for qualifying property as a house. These qualification parameters are as follows;
Modular homes, just like conventional homes, are permanent.
They are constructed as per the regulations of the building code followed in the respective region.
They are treated as conventional real estate property and can be sold out or invested in.
Just like any other land property, modular homes may also appreciate in value with time.
They are equally eligible for mortgage loans offered for conventional houses.
Prior to planning a factory visit to finalize the deal, it is advisable to first ensure that the land you own can have a modular home built on it and proceed with checking out the floor plan of the property.
After having ensured the feasibility and practicality of a modular home, you may then connect with various companies and check out their plans. In the US, companies like Method Homes, Deltec Homes, etc., offer aesthetic and coherent plans for your land.