Plenty of homeowners across the country have been eyeing the favorable housing market conditions and undertaking renovation projects so they'll be able to sell for the very best price. Thanks to COVID-19, many homeowners have suffered plenty of financial hardships, so hefty renovation projects may not be in the budget this year.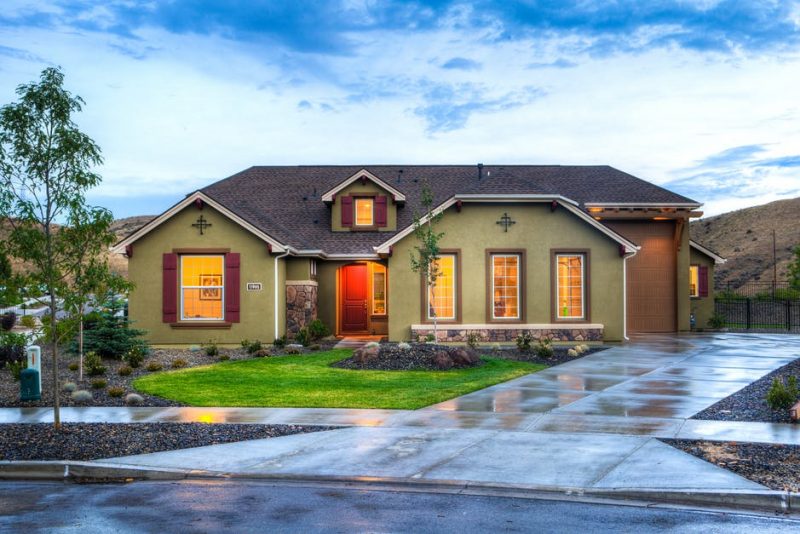 Luckily, there's plenty that can be done with a small budget. Plus, even tiny investments may be entirely recouped when it comes time to sell, so keep reading to see where you should get started!
Create a spa-like bathroom
While full bathroom remodels are pricey endeavors, turning an existing bathroom into a spa-like washroom won't break the bank, and — best of all — can all be completed in about 1 to 5 days!
Add a new showerhead, like the Lambert Rainfall Shower Head or AQUABAR High-Pressure 48-mode 3-way Shower Spa Combo, which are both available for under $100. Once done, be sure to install a bathroom vent if your bathroom lacks windows or isn't well-insulated.
Next, try updating the countertops. Since vanities are much smaller than kitchen cabinets, you can even budget more expensive materials, like granite or quartz, for anywhere from $50 to $300 per linear foot.
Lastly, focus on the hardware. Items like bath towel bars, sinks, toilet paper roll holders, and light switches are relatively inexpensive and help add a touch of elegance to any space.
Depending on extravagance, this project is easily doable for under $500. Just think, with little money and energy, you can easily transform your bathroom from a simple utility space into a luxurious, spa-like experience.
Update your kitchen with a new backsplash
Kitchen renovations aren't just to impress your guests. In fact, if you're considering putting your home up for sale in the near future, you'll be happy to know that even minor kitchen renovations have an average return on investment of 72%. This means you'll easily be able to recoup most of your expenses when you decide to sell.
While adding a new kitchen backsplash can be expensive, the job can be done with a small budget as well. The biggest cost factor lies in the material you choose.
The good news is that even granite counters can go for only 10$ per foot, but if your tastes are more lavish you could be coughing up close to $100 per square foot. Just remember, the stove and sink are the most important areas to update your backsplash, so you can always start there and finish the project once you have the budget.
This project normally takes about 2 days with hired labor and only costs from $150 to $400 dollars, so the process will be quick, easy, and inexpensive.
Update your curb appeal with some simple tasks
If you've ever been on the search for a new home, you'll know how important first impressions are. Potential buyers sometimes make their decision on a home the minute they pull into a driveway, so it's important to impress right from the get-go.
The good news? Updating your curb appeal is a simple and inexpensive process. Plus, The National Association of Realtors reports that curb appeal upgrades typically net a return on investment anywhere from 74% to 107%, so you'll likely recoup most of your costs.
Consider giving your front door a new coat of paint, purchasing prominent house numbers, buying a new door lock, and tidying up your yard. All these can be done with little to no money spent.
If you have a little bit more in the budget, consider going the extra mile by purchasing a new front door. While doors can be expensive, there are plenty of desirable options under $500.