Depending on the flooring materials you have in your home, you can expect to replace them anywhere between every ten years (for carpet) and 100 years (for hardwood planks). The differences in longevity, durability, and aesthetics make choosing flooring difficult for a lot of homeowners.
Below, we provide a quick-take look at the most common flooring options popular with American property owners today.
Carpet
Though it's less common than it once was, carpet is still one of the more popular types of flooring for homeowners. There's no beating that fuzzy feeling on cold toes in the cooler months, especially in the bedroom.
Most carpet is made from the following materials:
Wool
Nylon
Acrylic
Polyester
The higher the fiber density count, the more robust and higher-quality the carpet. While wool is natural and hard-wearing, it's also the most expensive option. Those on a budget should choose synthetic materials, especially acrylic.
Vinyl
One of the cheapest yet still good-looking flooring options available today is vinyl. This type of flooring can set you back as little as $1 for each square foot you need.
These planks or tiles are highly durable, scratch and water-resistant, and pest and maintenance-free. They come in a veritable rainbow of color and pattern options, from planks that mimic natural wood to dramatic mosaic designs.
If you want to step things up a notch, go for a luxury vinyl plank. They look and feel so much like real hardwood that they'll fool most visitors to your home.
Tile
Ceramic tiles come in a wide variety of sizes, shapes, and styles. You'll have no trouble coordinating this home flooring option with your existing decor.
There are typically four types:
Glazed ceramic
Quarry tile
Porcelain tile
Terracotta tile
Porcelain tile is the most durable option because it's fired to high temperatures. Quarry tile is excellent for those looking for a matte or natural look. Terracotta tile has a lovely rustic feel but is porous, so it needs periodic re-sealing.
Hardwood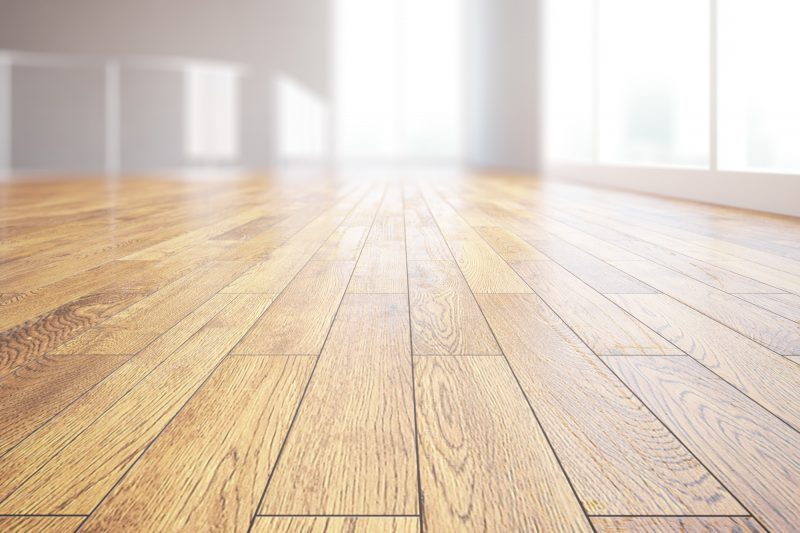 When it comes to residential flooring, most people consider hardwood the gold standard.
The planks are cut from solid wood: typically oak, cherry, or walnut in America. Planks come in a range of depths and widths, though between three and five inches is considered the most common sizing.
Hardwood flooring can literally last for centuries, but there are some considerations. Choose a wood type suitable to the amount of foot traffic a room gets. And be sure to schedule regular maintenance–polishing and resurfacing–as soon as it's needed.
It's also the most costly option, so you may have to save for a while to get your dream hardwood floor.
Flooring Materials: There's Something for Every Budget
Whether you end up with soft carpet for warm tootsies or durable hardwood flooring, you know you'll have made an informed decision regarding your investment.
Just be sure to consider your budget, how often you want to replace the floors, the look you're hoping to achieve, and the installation requirements before laying down a lot of money on flooring materials.
For more insights into a savvy home renovation, read the other articles on our blog.