When you are searching for your next home and are unable to find an existing home that meets all of your needs you may want to consider purchasing a new construction home.  New construction homes can be part of a new development or a stand alone house on a plot of land you own.
They are perfect for individuals who want a freshly built home that is specific to their wants and needs.  But purchasing a new construction home is not the same as purchasing an existing home. Here is how the new construction home buying process works.
What Type of New Construction Home is Right for You?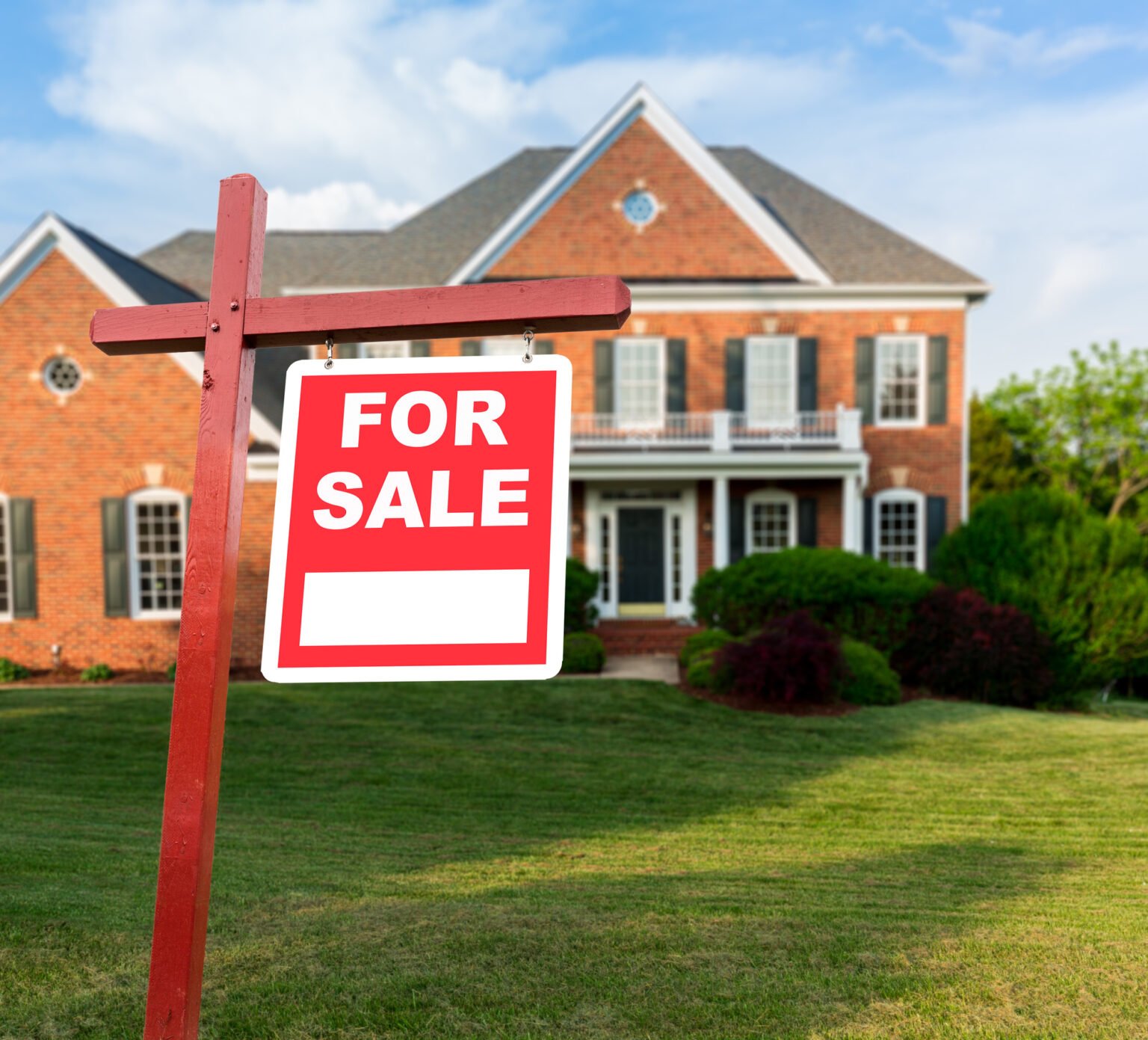 Tract homes
A tract home is a house that is part of a new development in which the land has been purchased by home builders.  The area that the builder has purchased will be turned into a new neighborhood.  Oftentimes, tract homes are very similar in design and look very similar.
Tract homes generally have an existing pre-selected floor plan for all of the homes.  While your home will look quite a bit like your neighbor's you will save quite a bit of money on a tract home since the builders are working with bulk discount material suppliers.
Spec Home
Unlike a tract home, a spec home is already completed by a builder and is ready for move-in.  Though it has already been built it has yet to be lived in.
So while you will be purchasing and moving into a brand new home, you will not have been part of the design process. Spec homes are perfect for a buyer that wants a new home but does not have several months to wait for their home to be built.
Custom Home
A custom home build allows you to have a say in every aspect of the home design.  You can work directly with the builder to determine the blueprint for your lot.
You can choose finishes, paint colors, flooring, appliances, and every other item that will be built and put into your custom home.  A custom home will be more expensive than a spec or tract home but it is a good choice for a home buyer who craves a personalized new home.
Find a Real Estate Agent
A question that is often asked by buyers who are interested in purchasing a new construction home is, "Do I need a real estate agent to buy a new home?"  Of course it is always possible to purchase any home without a real estate agent, but it is in your best interest to hire a realtor.
New construction sites have on-site agents that represent the builder, not you.  So while you may get a few answers from the on-site agent, the chances are good that they are interested in getting the builder top dollar under the best conditions.
In order to protect yourself, save yourself money, and move through a new home buying process with as little headaches as possible you should research and find your own real estate agent.
Preferably, you should find an agent that has worked with new home build negotiations before.  A good buyer's real estate agent will review building contracts to make sure that the terms of the contract benefit you and not just the builder.
Do Your Research
Purchasing a new construction home requires the same amount of research as if you were buying an existing home.
Depending upon your individual preferences, career, and family situation the area surrounding your new construction home will vary. For buyers with children the most important item to research will most likely be the school district.
It could also include the proximity to parks and entertainment options.  Other individuals might consider the commute time to work, convenience to grocery stores, restaurants, and home improvement stores.  The final item to research is the area's property taxes.
They will be higher in certain counties than others and could be a determining factor in relation to your finances and cost of moving into the new construction home.
Find a Knowledgeable Lender
Purchasing a new construction requires a different type of loan than purchasing an existing home.  Unless you are paying cash for your home you will need a home construction loan.
New construction home loans are very different from typical mortgages. Instead of a full release of the loan amount at the time of sale, home construction loans allow for release advances through the construction timeline.
When the home is completely built the loan converts to a typical or mortgage or you will need to obtain a separate mortgage.  It is best to work with a lender who has knowledge and previous work with these types of loans.
When researching a lender  make sure they have a good reputation, good rates, excellent customer service, and a clear and transparent loan process.
Research Builders
You've decided to go the new construction home route, now what?  Now it's time to find a builder.  You may be tempted to go with the cheapest builder in the interest of saving money. But that is not always the best thing to do as the cheapest builder may not be the best.
Builders can be researched with the Better Business Bureau or the state attorney general to see if they have any complaints filed against them.
You should also ask family and friends for builder recommendations as well as research builders on the internet and social media.  A key in finding a reputable builder is to look at their communication with buyers after the home is bought.  Good builders will stand behind their work and assist buyers any problems that may arise.
Once you have found a builder you should research their developments.  Choosing where your home will be built can be done in two ways: buy a plot of land in one of the builder's developments or buy a piece of land in an area you like and ask the builder to craft the home on that plot.
If you are going to buy a plot in a development take the time to walk around the area.  You can ask people about the area and their experience with the builder and their home as well.  If you are having a hard time deciding where you build, you can ask your real estate agent for assistance.
Understand the Purchase Agreement
Purchasing a new construction home is not like purchasing an existing home. There won't be much negotiating, but the purchase agreement will include details about unforeseen issues that can arise during building.
Price increases are a major concern for new home builds because there can be delays in materials that will change the timeline or the cost of building.
Your purchase agreement will include when and how you will be advised of these issues as well what will happen if you do not agree to the proposed replacement materials.  Your purchase agreement timeline will include contingencies for delays which are constantly occurring in the 2022 home builds.
Choose Your Home's Style
The majority of builders have a few different model homes or floor plans that you can choose from.  These will allow youtube select square footage, home many levels the house will be and the number of bedrooms and bathrooms.
Remember this home should fit your needs so take the time to consider the square footage and home layout that works best for you and your family.  If you are doing a model home walkthrough try to forget about the high end appliances and upgrades and focus on the layout of the home.
Choose Standard Items
You've chosen the style of the home, now it is time to choose standard items.  Now is the point where you will select paint color, flooring, countertops, cabinetry, light fixtures, appliances, and tiling.
Standard selections will be the most basic and the cheapest option. Neutral paints, builder-grade carpeting, laminate selection, and basic light fixtures.
Choose Upgrades
If you looked through the standard selections and were not impressed with the options, you can upgrade.  Remember, these upgrades are going to increase the cost of your home, so keep your budget in mind and ask your real estate agent for help. It is easy to get lost in the high-end items available to you.
However, these items may not give you any kind of return on investment and will be a waste of money.  High-end cabinets and rare granite are extremely expensive but have been proven to give very little return on investment.  Take your time to look through options and be considerate of the final cost of your home.
Have Your New Home Inspected
Your home has just been built, why would you need it to be inspected?  Even if you hired the best builder there could still be issues.  Have your home inspection done so that problems or concerns can be addressed and added to a punch list of items that need to be completed before the project is officially finished.
Sign Warranty Documents
Warranties are available to protect you and the builder during and after the new construction home buying process. Builders have two types of warranties: implied warranties that cover workmanship defects that have significant impact on the home's livability, habitability, and safety.
IN general, an implied warranty has a 10-year liability period.  Express warranties are more defined about the problem that the builder is responsible for fixing.  Your agent will be able to review these documents with you to make sure you are covered under the warranty should any building issues arise.
Get Ready to Close
Prior to closing on your brand new home you should do a final walkthrough.  Look over every aspect of the home for any lingering construction related needs. Paint splatters, left-over construction materials, and incomplete work.  When you are completely satisfied with the work it is time to close your home!
Purchasing a new construction home is a lengthy process with quite a bit of research and tough decisions to make.  But the process can be made much easier with a top rated real estate agent who can help you with paperwork, builder recommendations, and financial options.
If you are considering purchasing a new construction home, talk to a local real estate agent who can safeguard your finances and get you the new build home of your dreams.