Taking a vacation from work and daily life is on almost everyone's bucket list. Hence, vacation rentals have been a well-known travel choice, and they are growing in popularity. However, looking for the perfect location for your getaway can be challenging. To avoid any vacation regrets, look no further than Scottsdale, ranked as one of the best cities to visit on vacation.
So, what are vacation rentals, and what are the best vacation rental management firms in Scottsdale? Read on to find out more.
What are Vacation Rentals?
Vacation rentals, sometimes known as holiday homes or cottage holidays, are lodgings that people can rent for a limited time. These lodgings can range from high-end luxury properties to extra bedrooms in other people's apartments. Some vacation rental facilities provide full service, similar to hotels, while some provide total independence.
Factors to Consider before Renting a Vacation Home
It would be best if you considered these factors before renting a vacation home:
Early Search
By thinking, studying, and preparing ahead of time, you can avoid some of the stress and high expenditures of trying to obtain a vacation home, especially when the season is at its peak and on short notice. While this may seem too much, remember that good vacation properties tend to book up quickly.
If you're filled with doubts about where to begin, first determine your destination and anticipated travel time. After you've made these decisions, a real estate agent can assist you in selecting a vacation home rental. Consider searching for single agents who are well-known and respected in that location.
Terms and Conditions
Never be too eager to sign the contract without reading what's written. Out of the excitement from getting the vacation house they have always wanted, people may overlook the document's content. The contracts usually outline the cost of service, terms and policies.
Be certain you know who pays for the internet, phone, services, and utility bills. Be sure to consult with a licensed attorney you trust before signing a contract (especially if you are unsure about any contract component). Make sure you become familiar with the pet and subletting restrictions, if any.
Also, you should keep in mind that the expenditures for air conditioning or heating a vacation rental can be substantial. So, if it's not added to the rent, be sure to incorporate them into your budget.
Features of the Vacation Area
When looking for a vacation home, it's critical to carry out extensive research. You will discover more about the area you are interested in visiting by speaking around, especially to people who have once visited your destination. Still, you may also find a better offer.
You can visit multiple websites to keep your options open. Visiting a potential vacation area before you decide to book can be a good idea, this is a very convenient option if your holiday location isn't far from you. Ultimately, research helps to discover what places fit your budget and lifestyle. It would also get you accustomed to renting such vacation homes.
Location.
Choosing a suitable location isn't always an easy thing to do. Because many rental services withhold the exact address until you make reservations for privacy reasons, ensure to ask if you have any specific requirements. Be sure to check the location of your holiday rental and the distance from your site(s) of interest. You can use local landmarks such as a grocery shop or restaurant to locate beach homes.
Top Vacation Rentals in Scottsdale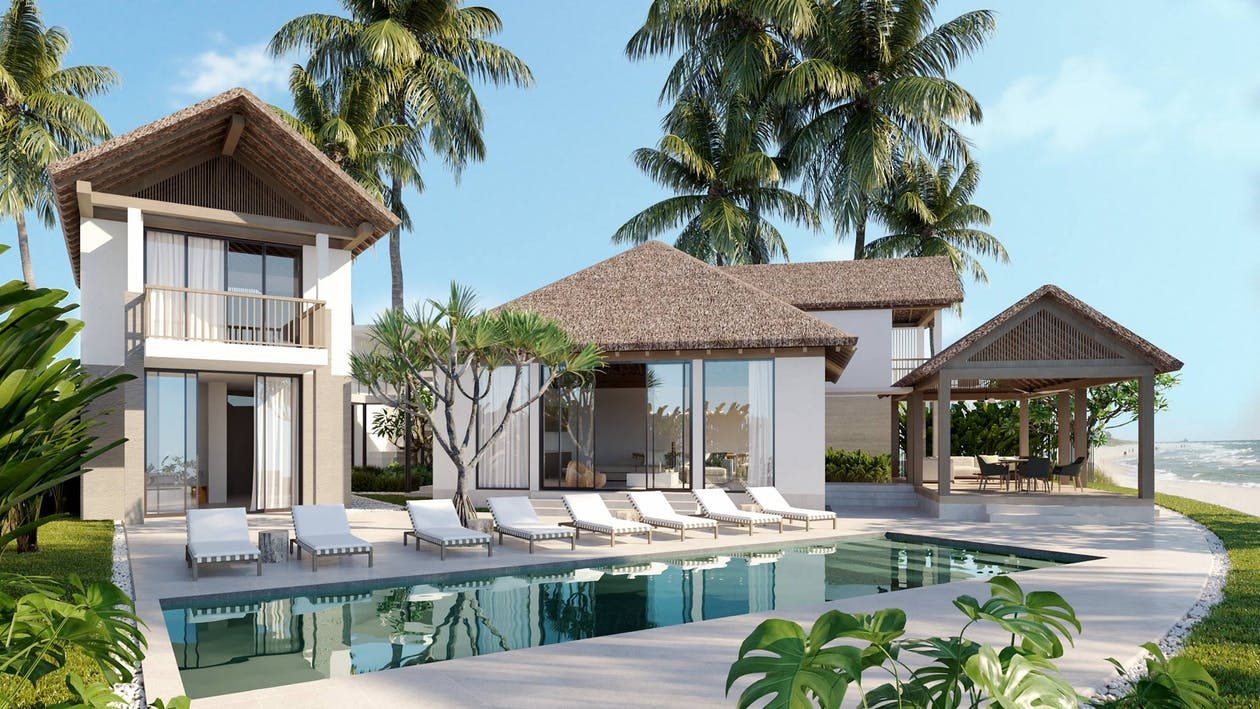 Here are some of the top vacation rentals in Scottsdale, Arizona:
Casita Bajada-Villa in North Scottsdale
Casita Bajada-villa in North Scottsdale ($169): This is a magnificent one-bedroom residence in the Sonoran desert, with views of the mountains and desert. There is an outside grill and a pool and hot tub access. Nearby, there are hiking and golfing opportunities.
The rental with air-conditioning is provided with free Wi-Fi and a TV in the living room. The bedroom features a single bathroom and may accommodate two visitors. A washer and dryer are available and a kitchen for everyday cooking.
Ground Level Beautiful Remodeled Condo in Resort Setting in Downtown Scottsdale
Ground Level Beautiful Remodeled Condo in Resort Setting In Downtown Scottsdale($85): If you want to enjoy the best things in life at a fair cost, this amazing one-bedroom vacation house is a perfect choice. The Phoenician Resort, as well as many other world-renowned golf courses, are close.
Close to ASU, Phoenix Sky Harbor Airport, and the heart of Metropolitan Phoenix. Within 100 feet of this wonderfully positioned ground-level property, the complex offers four communal pools, outdoor games, on-site maintenance, BBQs, and a spacious laundry area.
North Scottsdale Home with Heated Pool
North Scottsdale home with heated pool ($205): Looking for a comfortable place during a holiday? Then you'll love this three-bedroom North Scottsdale home! Westworld of Scottsdale is 3.8 miles (6.11 kilometers) distant. If you're coming to town for a convention, concert, or other events, this house is perfect.
It has a terrace with a barbecue to bond with friends and family for some evening. This house has a heated pool and its convenient location (though you will need to pay extra to have the pool heated).
Your Home Away from Home
Your home away from home ($99): This quiet one-bedroom rental is close to the Old Town Scottsdale, Kierland Mall, Spring Training facilities, and the Phoenix PGA Tourney. It features a 70″ flat-screen TV with an internet connection in the living area.
Guests have access to a pool and a grilling area, a spacious kitchen with a complete cooking setup, one full bath, and one-half bath in the bedroom, with a queen-sized bed.
Old Town Getaway with Heated Pool & Putting Green
Old Town Getaway with Heated Pool & Putting Green ($242): This fully equipped four bedroom, three bathroom vacation home with a great outdoor oasis, including a completely furnished attached pool Casita. The kitchen is also fully equipped, with a large living room with an electric reclining sofa and a gaming room with a pool table and more sitting space.
There is also a large flat-screen television with cable and streaming services in the living room. Conditioner, shampoo, body wash, and fresh towels are all available in the two bathrooms. The first bedroom is secured with a king-size bed, and there is a queen bed in the second bedroom, one Bunk Bed, and a Double bed in the third bedroom.
Final Note
It's always a good idea to go on a vacation now and again. So, while visiting one of the greatest vacation houses in Scottsdale, AZ, USA, ensure to take advantage of everything this location offers.