Today's technological advancements have helped various industries make huge strides in development.
One good example is its integration with the construction industry – it has proven to be of great significance to construction projects by providing useful information. The application of utility data in construction has made it so much easier to manage engineering projects.
More and more construction companies are now leveraging big data systems and disruptive technologies such as artificial intelligence and machine learning.
These give critical insights that bring game-changing benefits before a project even sets off. This is because all the project shareholders are on the same page and find more about aggregates here.
How can construction engineers leverage big data's power?
Big data provides construction companies with a way of collecting, analyzing, and applying large amounts of data. This data helps them complete their projects accurately and on time.
Its potential in construction engineering is truly disruptive. That's why today, numerous construction companies are investing in technologies that have the potential to redefine the industry.
Here are some of the ways in which big data helps different shareholders in the construction industry:
1) Alleviates risk
Big data helps construction companies to identify potential risks associated with specific projects. For example, the project manager will know if there are any potential delays or overall project time and cost overruns. This allows them to plan accordingly.
It also helps them mitigate risk through simplified legal and internal policy compliance.
2) Digital technology
Construction engineers can collect and analyze different types of information from various projects from the past. These could range from photographs, plans, site-based transactions, etc. The construction industry is flooded with data as thousands of projects are going on in different parts of the world.
Thanks to the available digital technology, it's easier to identify these data sources and collect only the key information. This information is very important for making swift reactions in response to potential problems in the future.
3) Predicting the future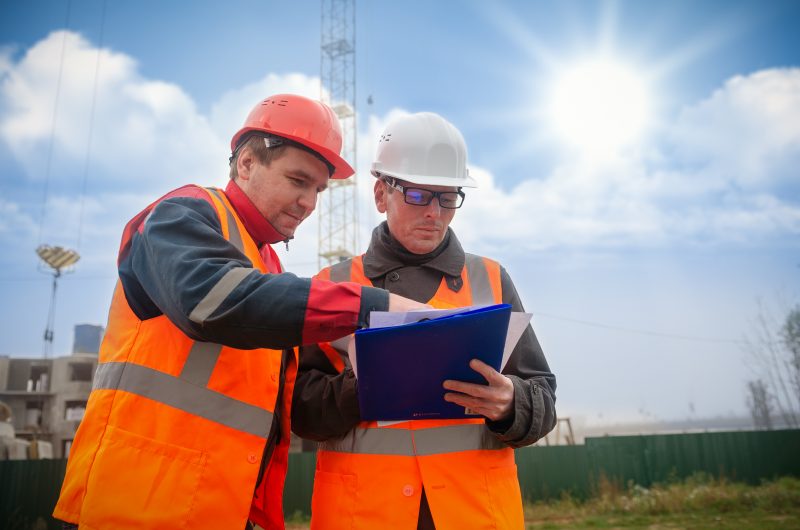 Different construction industry shareholders can identify trends and make predictions by collecting data. This is very helpful if, for example, a negative trend is identified and its outcome is disadvantageous; you have the chance to come up with ways of avoiding its occurrence.
Using big data systems allows issues to be picked before they get to critical points where the situation cannot be salvaged. For example, if the weather department gives a warning about a catastrophic event, you can plan accordingly and come up with ways to significantly reduce losses or delays.
4) Transform building modeling
Construction engineers can use the big data collected on building modeling to design magnificent structures. With the right information and proper design tools in place, engineers can easily create design patterns that are worth the investment at hand. After analyzing the information, you can also tell the best construction materials to use.
The building modeling benefits are too good to miss.
5) Minimize waste
Tons of waste are generated from different construction projects across the world. This volume keeps doubling as more constructions are put up.
We have some good news for you if you're an environmentalist – big data makes it possible to minimize wastage in terms of time, energy, and resources such as construction materials and equipment. There are analytical tools that provide engineers with information that facilitate the efficient use of resources.
6) Safe and healthy teams
A healthy workforce that isn't always taking sick days off is a productive workforce. Sensor-enabled wearable devices have come a long way in helping construction engineers improve working conditions for their site personnel.
These sensors can also detect changes in the environmental conditions that would affect the workers' safety. Advanced biometric sensors on the wearables enable monitoring of the worker's health.
Additionally, sensor-driven data also provide important information about the productivity and efficiency of the equipment. If there's any fault machine detected, it is fixed on time to avoid any accidents on site.
7) Boost equipment productivity
Are you looking to enhance equipment productivity? Install sensors on different construction machinery on the site to collect data that drives improvements that support productivity.
These sensors gather a lot of information about the machine's performance, including their active hours, idle time, and fuel consumption. This tells you whether it's more feasible to buy, lease, or rent equipment.
Concluding remarks
The pandemic accelerated the adoption of new technologies into the construction industry. It's time large construction companies around the world embrace the digital age to start realizing the importance of fully optimizing big data in construction.
Digitization of workforce management helps construction companies greatly reduce labor costs through accurate budgeting and planning. It also helps increase productivity via automated administrative tasks.