While doing laundry isn't always pleasant, having a beautifully decorated room to do it in certainly enhances the experience. When designing your little laundry room, it's critical to choose a color that appeals to you and one you won't tire of seeing. On the other hand, a laundry room is a location where you can be more adventurous with attractive colors.
While you may not want to paint your bedroom a zingy lime green, you can choose one warm laundry room paint color to help you get through the tasks a little faster. Although the laundry room is an important part of your home, it is frequently disregarded when designing. Paint producers have created a wide choice of paint finish possibilities as laundry rooms have become larger. Today, we'll look at a product that can give your laundry room the finish it deserves.
The Suitable Colors Palettes For Laundry Room:
Everyone has their style of doing things, including spending the day completing chores. So, on a busy day, you might paint your laundry room a color that fits the vibe you want – or need. Many people want to feel energized when they go to complete their duties. Others like a calmer environment that allows them to concentrate mentally on a task.
It's all about making laundry day a more enjoyable activity at the end of the day. Here are some of the best laundry room color ideas that will make you look forward to laundry day.
White Paint For Light And Bright Area: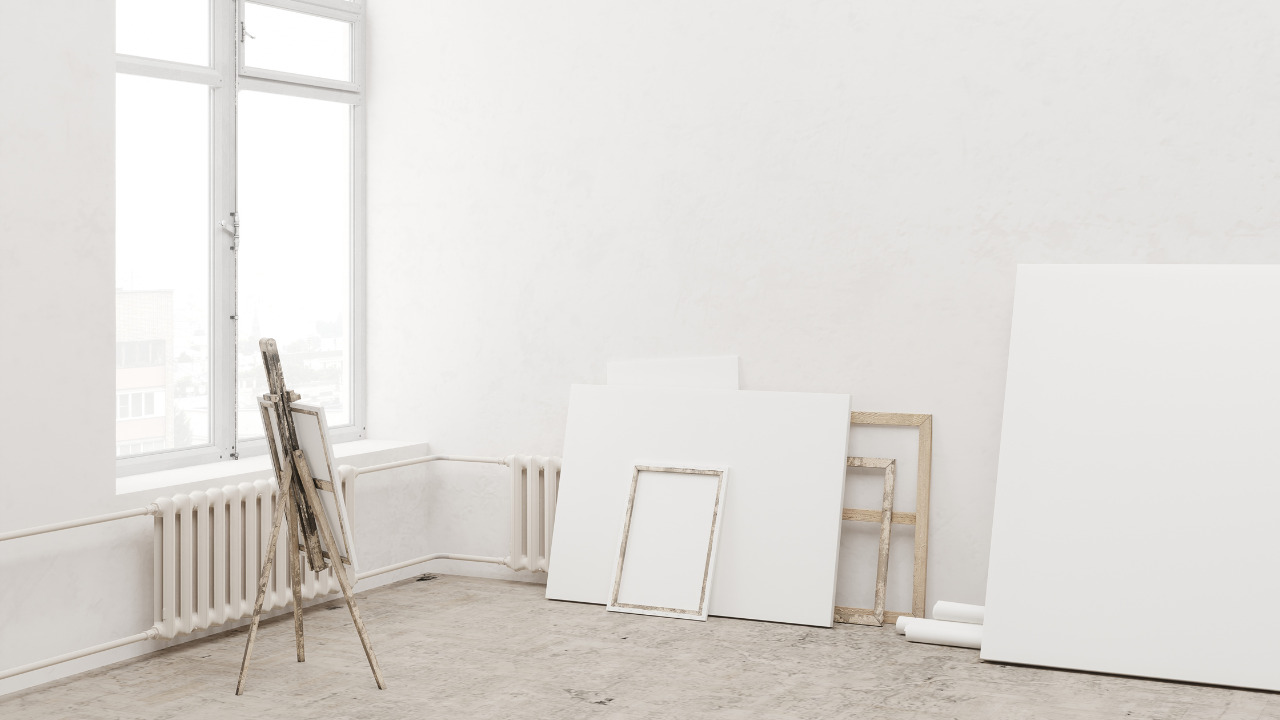 White is a no-fail choice since it is airy and light. It's as spotless as a laundry room should be, and it's adaptable enough to work with any secondary color from furniture or appliances. However, it produces an appealing visual contrast when coupled with black washers and dryers.
Satin Paint: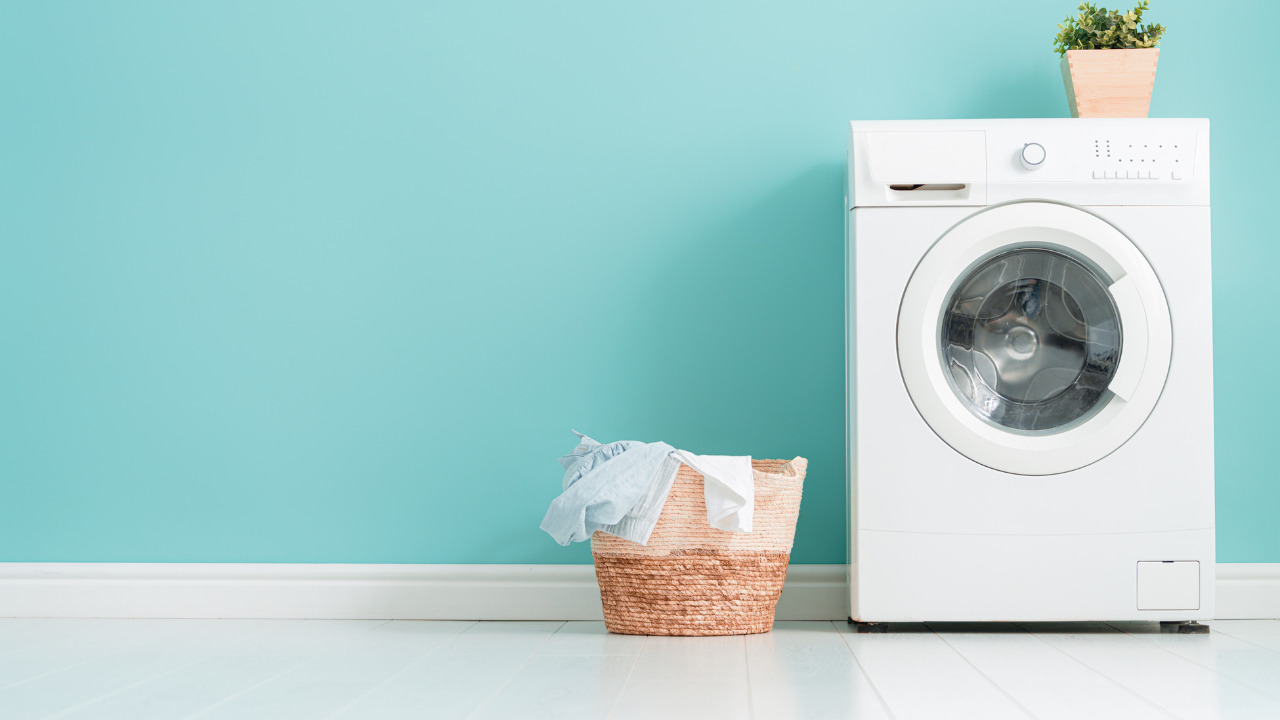 Satin has a higher gloss than eggshell but not as high as a semi-gloss finish. Satin is distinguished from flat and eggshell sheens by its ability to be wiped clean, making it suitable for indoor and outdoor use. It is also a preferable option for more functional spaces, such as family rooms and playrooms and laundry rooms and children's bedrooms. It's ideal for kitchens and bathrooms because it absorbs moisture well.
This highly adaptable shine is also suitable for guest bedrooms, trim, shutters, and doors. Another advantage of satin sheen is that it resists mildew, grime, and stains. Satin sheen paints are easier to clean than flat or eggshell sheen paints. Only a gentle cleaning is required.
Classic Gray:
While vibrant hues are fun for a splash of color, Girls prefer a simple neutral like Classic Gray for their laundry room. If you're worried about a light color in a laundry room getting dirty, we recommend focusing on the paint's longevity. Make sure you pick paint and shine that will withstand water and dirt.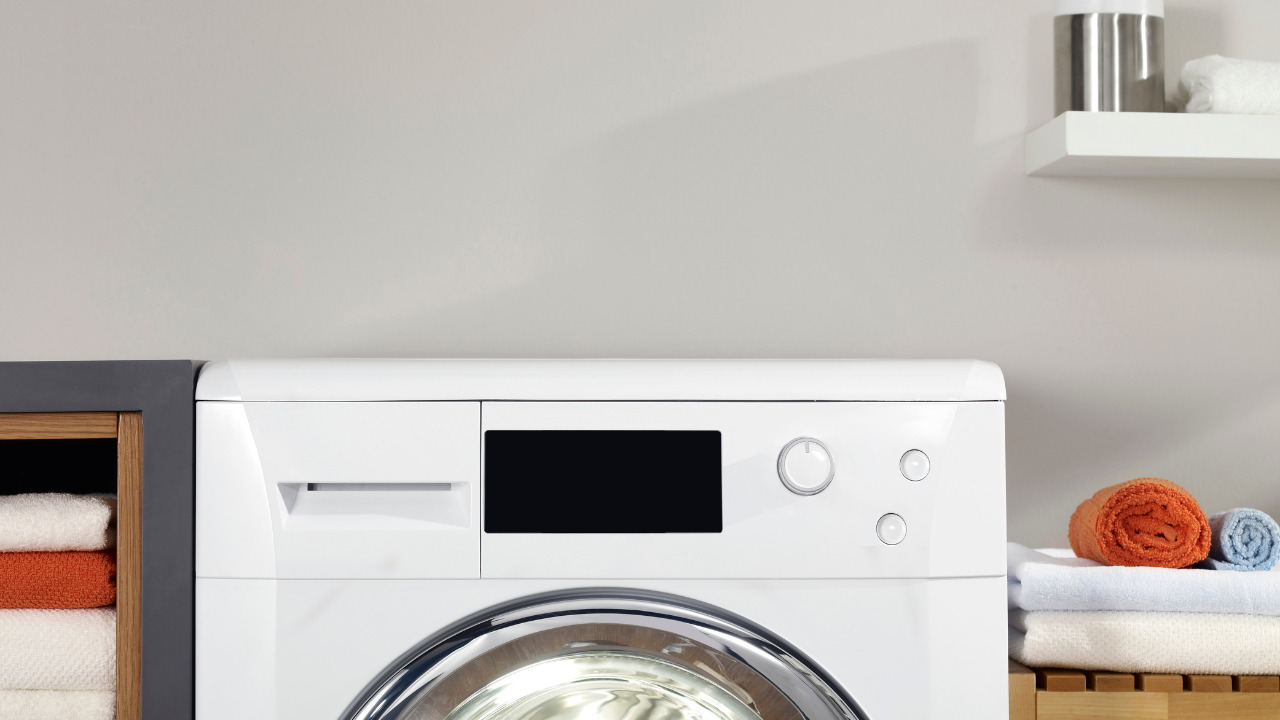 Grey paint is a great alternative to white for a basic and elegant look. This color has become increasingly fashionable in recent years, particularly in minimalism. It looks great with other neutral colors, blues, and yellows.
Beige Paint:
Beige lends a touch of warmth to the space, but not enough to create a gloomy atmosphere. The lighter shades of brown, red, orange, and yellow, among others, make everything look brighter and go with a larger range of colors. Beige can be used as a transitional hue between rooms because it is a warm neutral.
The Best Colors For Laundry Room's Walls:
One of the most significant aspects to consider when styling your laundry room is the color of the walls. After all, they take up a large portion of the space. Primarily, the walls should be painted in a color that is both ageless and attractive so that it is not monotonous to look at, especially if you wash them several times a week. At the same time, the colors of your laundry room should complement your appliances, furniture, and the rest of your home.
Basic Colors Are The Best Choice For Laundry Room's Walls:
There are so many beautiful hues to select from that you're stumped. One option is to take colors from the flooring, furniture, or worktops and apply them to the walls in a lighter or deeper tone. Similarly, you can go with tried-and-true neutrals like white and beige, which go with any shade or hue.
Neutral and melancholy colors are among the best-recommended paint colors for laundry rooms. The preceding advice and color suggestions will assist you in selecting a good wall color for your laundry room.
A Few Considerations Before Choosing The Paint For Laundry Room:
Because the laundry room is a high-moisture environment, semi-gloss paint is commonly used throughout. However, a few other criteria influence the type of paint that should be used. Humidity and moisture are more likely to build up in small laundry rooms and rooms with no ventilation. As a result, semi-gloss to high-gloss paint is necessary.
More paint treatments can be accommodated in larger laundry rooms. Semi-gloss paint is appropriate for the walls closest to the washer and dryer, while eggshell, matte, or satin paint can be used for the rest of the room, including accents.
Choosing The Best Paint Type
While redesigning your laundry room, the type of paint itself is a crucial factor to consider. Even while matt finish paint has a beautiful appearance, it is not the most practical of finishes, particularly in areas with a lot of use, like a laundry room.
Here, it is recommended to avoid matte paint finishes and opt for something with a greater gloss level. The ideal paint for laundry rooms is satin because, if necessary, it can be quickly cleaned. Also, this finish will assist in shielding the wall from any moisture buildup in the room.
Using a satin paint finish is strongly advised if your laundry room is extremely small and has poor airflow. The eggshell finish is suitable for bigger laundry rooms.
Choose Neutral Colors For the Laundry Room
Choose cream, beige, or gray-toned tones as alternatives to white for the primary neutral color of the walls. Whether you have a countertop area or bespoke cabinets, you may finish them in white. Nevertheless, you should also choose a neutral accent color on the walls to help the space feel more lively.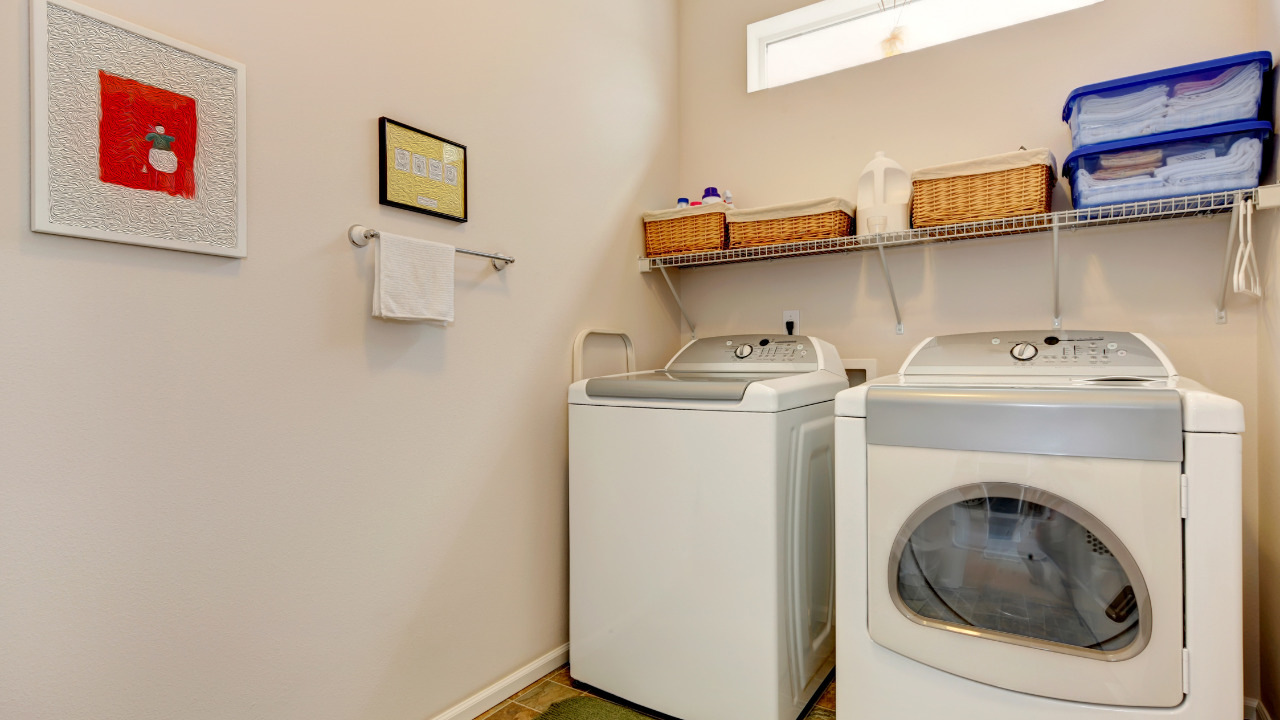 Always select a brighter tint for laundry rooms without windows to help lighten the area. Decorating the rest of your home will majorly impact the neutral color you choose for your laundry room. A consistent color scheme will help maintain a coherent design if you use more greys overall.
Conversely, creams and beige may be excellent choices for considerably warmer tones. From there, you might consider your alternatives for accent colors. There are several excellent options, including baby pink, green, and light blue.
These accent colors are entirely a matter of taste, but if you're searching for something neutral, mild sage green complements greys and creams beautifully.
Frequently Asked Questions
What paint is best for washing room walls?
Satin paint has a gloss and is a great option for rooms with a lot of use, including kitchens and bathrooms. It withstands regular cleaning and scrubbing remarkably well.
Do you need to clean the washing room walls before painting?
Yes! Because paint cannot completely cling to an unclean surface, it might hurt the final paint job if it isn't done correctly. Your walls may accumulate dust, debris, and grime over time. Clean your walls to ensure that paint clings to them for a flawless, long-lasting finish.
How to make your laundry room look bigger?
Including DIY shelves or taller wall cabinets. Add some colorful wallpaper or a wall accent. Above your washer and dryer, add a laundry shelf. Include a single rod or a wall-mounted, retractable drying rack.
Conclusion:
Designers advocate choosing lighter colors with a high-gloss shine when painting a laundry room without windows. These paints can help simulate natural light's effects and make the space appear brighter.
Furthermore, while pure white is often thought to have the same effect, it is preferable to avoid it. Pure white looks best in naturally lit areas but might look drab in a room with no windows. But it is still completely your choice. You can also choose other colors according to your laundry room's specifications.