Do you own a commercial building?
It's no secret that owning commercial property is a great investment, but upkeep and maintenance can often seem like a full-time job.
This is especially true when it comes to keeping the roof from leaking. After all, the roof of a commercial building takes a lot of abuse from Mother Nature. That's why you need to have it inspected at least once a year for preventative repair.
This article takes a look at some of the most important details you need to know about commercial roof repair so that you can avoid a disaster without spending a fortune.
Keep reading to learn more.
Understand Your Warranty
When you discover that your building has suffered any amount of damage, the first thing you should do is take a close look at your warranty. A reputable roofing company will provide a warranty for the work they've done.
Most warranties are limited, so the damage might not be covered if the existing roof was installed decades ago. But if the work was complete within the last decade, it's worth a look to see what they might be willing to repair.
Keep in mind that when it's time to invest in a new roof, always choose a roofing company that offers the best warranty possible, covering both materials and labor.
Fixing Minor Damage
When the damage to your commercial roof appears to be minor, you can actually make certain repairs yourself. This will require a few tools and supplies, as well as a willingness to roll up your sleeves and get dirty.
The easiest thing for DIY repairs would be small leaks that you can easily patch without too much complication. Be sure to tape off the area where the drip is located and then seal it with a tar plug.
If the leak appears to be caused by a hole that is more than an inch, you'd be wise to call a professional roofer as soon as possible.
Get Referrals
Once you've decided to call in the pros, start by getting referrals from people you trust. Ask them for the names of roofing companies they've used in the past and had positive experiences with.
Do Your Homework
Now you can take those names and research those companies online. The key is to read online customer reviews to find out their overall reputation in the community.
Hiring an Experienced Roofing Repair Company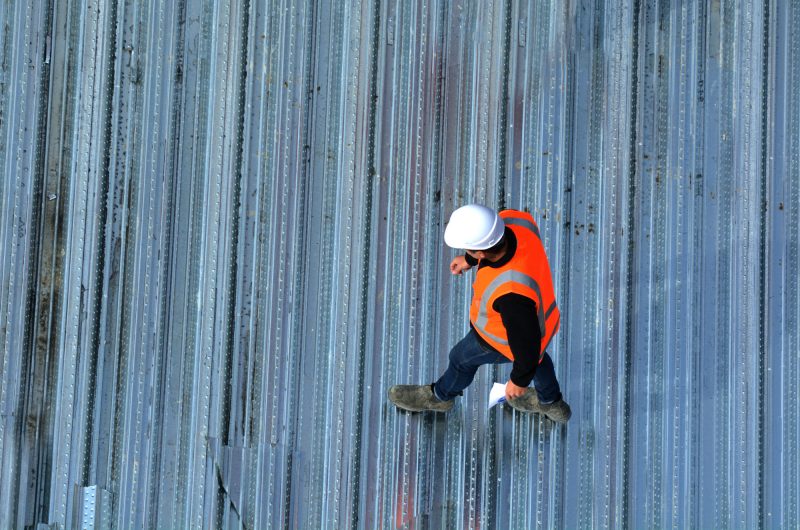 When it comes to hiring a roofer for your business, it's important to choose a company with many years of experience. They should also be insured, guarantee their workmanship, and be able to complete the job on schedule. This is especially important in the case of commercial roof replacement.
A Guide to Commercial Roof Repair
Keeping your commercial property in proper condition isn't easy. Fortunately, this guide to commercial roof repair will help to make the process of hiring a contractor and getting the job done right a little less stressful.
Please continue exploring the content on this website to discover more great construction-related tips and advice.