Cleaning is boring and tiring. It's one of those chores everybody likes to avoid and leave for another day. The problem is, the house won't magically clean itself, and you have to put in time and effort if you want to spend time in a clean environment. You can't do it once a month though, it's not enough.
Regular cleaning is obligatory if you want your home to look and feel nice, especially during the pandemic when we generally spend more time inside. I wanted to learn more about the benefits of a professional cleaning service so I decided to consult with Dust and Mop. Here's why you should schedule a meeting with a professional maid.
Your Time is Priceless
It can be difficult to create a work/life balance that's going to suit you 100%. That little free time you have can be easily wasted away on boring and tiring chores like cleaning. It can take up a lot of your free time and energy that's never going to come back.
Don't miss out on life. Go out and see your friends, read a book, watch series, play video games or lay back and rest from your hard day. There's a lot of things you can do while you let professionals do the cleaning for you.
This is money well spent, as it will open up so much free space for you to live your life without the constraints of being stuck dusting the entire house. It's easy to find an excuse and avoid fun activities, but is it worth it in the end? Are you going to be happy if you spend 3 hours cleaning the bathroom?
Let the pros take the burden off of your shoulders so you can have more time to spend with your loved ones doing things that make you happy, and then come back to a clean and fresh home and fall in love with it again.
Quality Matters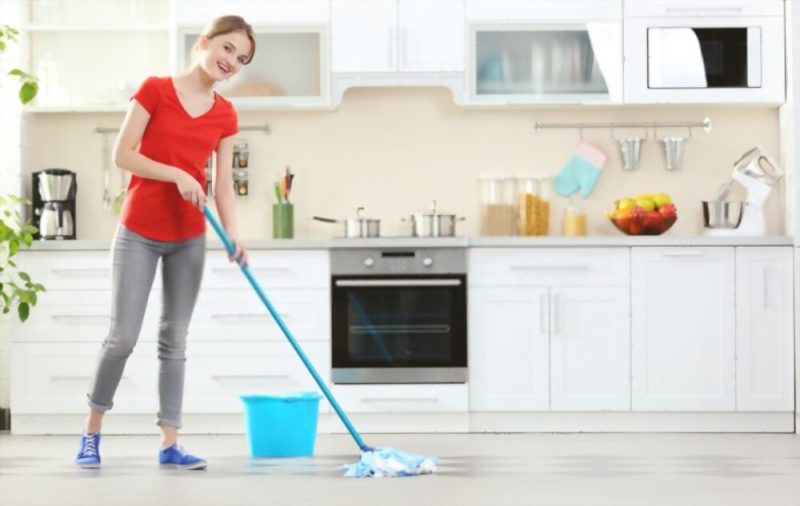 You can't slack cleaning if you want your home to truly be clean. Visual appeal won't cut it. You need to provide a safe and clean environment. How many people would spend money on professional cleaning equipment or chemicals, and also learn to use them properly?
Very few, and that's normal because you have professional cleaning services that are going to do the job for you. Quality matters, your home deserves it. You need to let your kids play on the floor knowing it's been rid of germs and bacteria.
An average cleaning session involves some vacuuming and dusting with probably some extra time dedicated to the bathroom and kitchen. Usually with mediocre results.
Deep cleaning is necessary at least twice a year, and especially if you live with pets. It enables you to relax on your old couch in the living room without having to worry about how many people sat on it before.
Professional cleaning service will clean your home with quality and speed. Something you'd never be able to do yourself.
Give it a Try
It is very easy to schedule someone to come over and clean the house. You don't even need to use the phone, there are apps that make that much easier. The first time you see how clean your place can be, you'll never go back to doing it yourself.
Your home doesn't have to be dirty ever again, and you no longer need to spend an ounce of your energy trying to get it right over and over again. Trained cleaners with proper tools will adjust to your routines and be flexible, so feel free to schedule.