Home improvement projects are part and parcel of home ownership. For many people, you buy the home you can afford which means accepting things you may not love. After you've had some time in the home and your bank account recovers a bit, though, you start thinking of ways you can improve your home.
One of the top home renovation projects for homeowners is new floors. Considering how much abuse most floors take, that's not a shock. Of course, that still leaves you with the question of what kind of floors are the best floors for your home.
If you're debating with yourself on floor options, keep reading for some tips on choosing the best floors for your home.
Think About Room Function
Many rooms in your home can support almost any kind of flooring. There are, however, some spaces where the function of the room limits your options. Those spaces include:
Kitchens
Bathrooms
Laundry rooms
Basements
In the cases of kitchens, bathrooms, and laundry rooms, there is a very high probability of water or some other kind of liquid spilling on the floor. You want floors that allow for easy cleanup and won't absorb liquids before you have a chance to clean them up. Bathrooms come with the added problem of daily or near-daily exposure to water vapor.
Unless your basement is unusually well-sealed or you live in a very dry environment, persistent moisture is a common problem. Again, you don't want flooring that will absorb moisture. Wood may start rotting and carpet can become a home for mildew or mold.
While you can get away with hardwood or laminate in a kitchen, you typically see tile or vinyl flooring in bathrooms, laundry rooms, and basements.
The Look You Want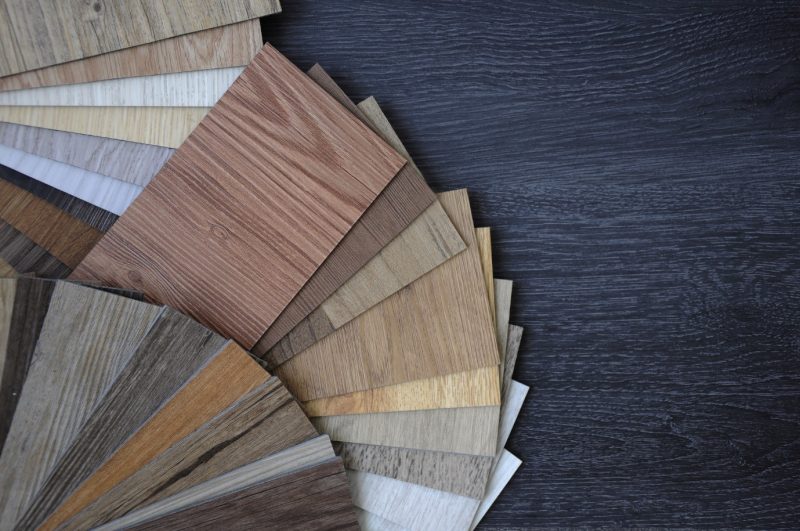 For many homeowners, the issue isn't the kind of flooring. Instead, they dislike the condition of the flooring or find the style doesn't mesh with the look they want for the home. Let's take a bathroom as a case in point.
Bathroom trends varied wildly over the last century or so. That means you can end up with bathroom color schemes or tile selections that may feel eye-wrenching if you prefer a more minimalist look and feel. By the same token, you can also end up with bathrooms that feel bland if you like a more retro look.
In these cases, the question becomes less a matter of material selection and more a matter of color and style selection for your floor renovation.
Upkeep
While the pandemic kept people at home and even theoretically gave them more time for things like cleaning, return-to-office looms large. Once it becomes the norm, people will largely go back to their time-crunched schedules. That will mean they must fit things like cleaning around the rest of their lives.
That means that floors that prove easier to clean often have an edge when it comes to picking between flooring options. Hardwood, tile, laminate, and vinyl typically need less care than the once-ubiquitous carpet. Many people prefer the ease of the occasional sweep and mop over vacuuming and rug shampooing.
Homes with pets often prefer laminate, vinyl, or hardwood since those won't trap pet hair and dander the way carpeting does.
Durability
Durability gets a lot of coverage when it comes to flooring and it is a consideration for some homeowners. Let's say you're pretty settled and buy a home in which you expect to live out your retirement. Durability matters a lot in that case since you'll still have those floors in twenty years if all goes well.
Yet, the average duration of home ownership runs just over 8 years. Good hardwood flooring can hold up for a solid century with proper care. Laminate flooring will get you 15 years on the low side.
In fact, most flooring types will outlast the average length of time you live in a home. The main exception to that rule is carpet. Cheaper carpeting or carpeting in high traffic areas may only last you 5 years or so. High-end carpet, on the other hand, can also outlast your stay in a home.
Wondering about the durability of laminate compared with something like vinyl flooring. You can head over here for a look at laminate flooring vs vinyl faceoff.
Resale
If you know that you will probably sell the home in the next 5 to 10 years, you must also consider the resale value of the home. Buyers often show a preference for certain kinds of flooring and dislike others.
Most buyers don't want carpeting in most of the home, as they assume they'll need to rip it out. As a general rule, buyers also view linoleum as something they must replace.
Many buyers prefer solid hardwood and will accept engineered hardwood as a viable substitute. Tile flooring in some parts of the home is a standard expectation.
Cost
Cost is a legitimate concern when you buy floors or flooring materials.
On the whole, hardwood flooring typically tops the pricing pyramid. High-end hardwood flooring using more difficult-to-source species of wood can exceed $20 per square foot, while more typical hardwood flooring runs around $8 per square foot. Ceramic tile flooring often costs a little less.
Engineered hardwood flooring typically falls in the midrange with prices in the $3 to $5 range.
Vinyl and laminate flooring come in on the lower end of the cost scale in the $1 to $3 range per square foot. While cost is a major factor, it can prove secondary to issues like securing better resale value.
Picking the Best Floors for Your Home
Picking the best floors for your home is a matter of weighing some competing concerns.
Price is always a factor when you must work within a budget. Of course, you must balance that against considerations like the look of your home, resale, and the room function. While something like linoleum is cheap, that doesn't mean you want it in your bathroom and kitchen.
Looking for more tips on home improvement projects? Check out the posts over in our Home Improvement section.