The construction industry in Canada employs over 1.4 million people according to Statistics Canada. As of May of this year, the GDP was over $149 billion. Needless to say, Canadian construction perseveres despite pandemic-related difficulties.
Whether you're interested in investing in real estate development or starting your own construction company, it's important to inform yourself. For example, what goes into planning a construction project? How do you balance all the different construction costs?
Here are ten things to know about Canadian construction.
1. Workplace Safety Guidelines
If you're starting a construction company of some kind, learn the various construction safety guidelines laid out by OSHA. OSHA, or the Occupational Safety and Health Administration, sets safety guidelines for all businesses.
Leaders and managers can enroll in construction safety training programs to get a construction safety certification. Once they have this, they can teach the appropriate workplace safety precautions and procedures to your employees.
2. Planning a Project
There are multiple phases that go into any construction life cycle. The first steps a construction company takes are conceiving a project idea and making a plan.
Never let any part of your project be kept a secret from your team. They should know everything beforehand so there aren't any major revisions needed down the line.
Additionally, a feasibility test lets you know how realistic your ideas actually are. While you might like the image of decorative columns breaking up a large space, it might not fit in your budget.
The actual planning stage sets the foundation for the rest of the project, such as the timeline.
3. Executing the Project
Project implementation is one of the most exciting and stressful parts of a construction project. While you've finished with all of the planning, this is where any problems are sure to pop up.
All of the teams should be on the same page and working alongside one another. Progress reports are key to this, and project managers need to stay on top of everyone.
As the project progresses, supervisors keep track of everyone's performance and make adjustments as needed.
4. Project Close
In the final stages of a construction project, leaders must be able to make the finishing touches on it while dealing with inspections and the client. If it doesn't pass inspection, then they'll have to make some minor changes before it can get approved by the client.
5. Development Risk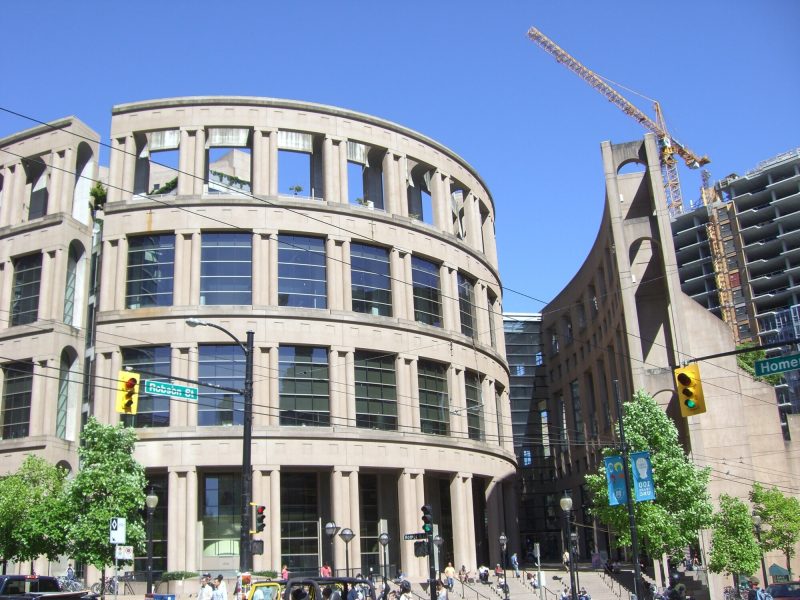 When getting involved in any kind of construction project, it's important to identify potential development risks. These include both financial risks as well as health and safety hazards.
For example, losing workers in the middle of a major project can completely jeopardize the project and damage your company's reputation. If you fill vacancies with new, untrained employees, that can cause additional risks.
Even the most experienced construction worker can fall victim to a workplace incident, especially when using heavy equipment. When that happens, you lose out on a worker while they recover, and you have to provide Worker's Compensation insurance while they're out.
6. Construction Costs
As with any investment, you should know the various costs that go into it. What does it take to start or fund a construction company? How much will each project cost?
Currently, the average cost to build a home in Canada ranges from as little as $90 up to $265 per square foot depending on the city. The most expensive places to build are Vancouver and the Greater Toronto Area. You also have various other expenses, like the cost of materials and shipping.
7. Offsite Construction
Offsite construction refers to the design, fabrication, and assembly of materials at a different location than the project site. These parts are then transported and installed at the final location.
As newer technologies like 3D printing are developed, an increasing number of construction companies have adopted them to speed up production. However, this requires better communication between different teams so everything moves seamlessly from warehouse to installation.
8. Upcoming Canadian Construction Investment
In 2016, the Investing in Canada plan was announced as a plan to strengthen the economy, create jobs, and invest in infrastructure throughout 2028.
Canadian construction companies can expect to get some support from these planned investments as these plans are implemented. You'll also see money going into the mining, oil, and transportation industries.
As a result, now is a great time to get involved in construction and show support for Canada's infrastructure plan.
9. Security in High-Rise Multi-Family Sector
Despite the past year of pandemic life, the multifamily sector has managed to persevere. The reason why investors still show interest in multifamily properties is that they've always done better than other forms of real estate.
As for renters, fewer people nowadays can afford to purchase homes and settle down. More individuals and families are choosing high-rise rentals that offer community options and flexible accommodations.
10. General Contracting Firms
A general contractor refers to a company or person that manages everything including employees and the construction process. Instead of going through multiple channels, an individual or group can order constructions, renovations, and more directly from a general contracting firm.
Generally speaking, you don't hire a general contractor for big jobs like creating high-rise multi-family buildings. However, you'll find that hiring one can save you time and money on smaller projects.
They can help plan a future construction project, manage your budget, and manage larger build projects if necessary.
Invest in Canadian Construction
If you're interested in investing in the construction sector and real estate development, there's no better time than now.
As the country moves forward and out of the pandemic, the Canadian construction industry follows suit. However, they'll still feel the effects of this past year, including updated health guidelines and fluctuations in employment.
Take the time to learn all of the various changes to see if those changes match your financial goals.
For more information on construction and engineering, check out our other articles.