Although owning a home is excellent proof of how capable you are as an adult, that doesn't mean it comes without any problem. Considering how it's the place you come back to the most, there's no question why it demands most of your time and attention. After all, who would want to call a broken-down place 'home?'
Maintaining a house is a heavy responsibility. Because as fun as it is to let your creativity out and decorate the place, some of that enjoyment might fizzle away once you're face-to-face with certain challenges.
Natural disasters, accidents, neglect—there are multiple reasons why homeowners have to stay on top of things to keep their homes afloat. It's almost impossible to avoid heavy damage in one's home. That's why homeowners' insurance exists.
What Is Homeowners Insurance?
Homeowners' insurance is designed to assist homeowners everywhere. You're provided financial protection as long as your home is affected by an external force outside your control.
The best scenarios for this are theft and property damage. This way, if your property got damaged by a storm, consider working with wind damage claim – Johnson exteriors or other insurance experts in filing a successful claim.
What You Need To Do To Claim It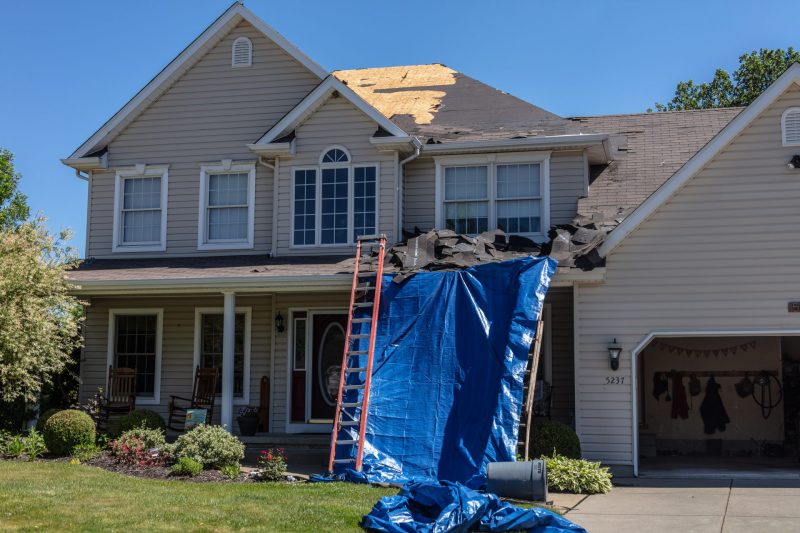 Just like with any kind of insurance, filing a homeowners insurance claim is no easy task. Since it's a matter involving money, the process requires scrutiny from the insurance company. To ensure you have the odds tipped in your favor, you need to express the same level of caution in building a claim—or even double it for good measure.
1) Assess The Damage
Imagine a natural disaster that just passed through your environment and destroyed most of your roof or house foundation. Not only is that an extremely distressing situation, but just thinking about how expensive it'll be to repair it is enough to make anyone faint. However, before you do that, you need to take in the damage first.
Push back the urge to lament your property's poor condition to assess the damage and the foundation properly. After all, you can't simply claim your foundation got damaged without the necessary evidence backing it up that the disaster takes full blame. Otherwise, getting your claim rejected is extremely likely to happen.
Take pictures of the scene to use as visual records of the damage. Scour the area for missing shingles and other parts that got swept up (or destroyed) by the cause, even inquire about it to the neighborhood if anything got to their yard.
This way, you can start estimating everything you've lost during the disaster, be it as obvious as the roof down to the smallest shingle.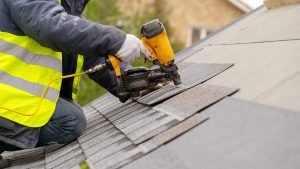 2) Contact Insurance Company
As soon as you catch the gist of what you're dealing with, you can finally report to your insurance company to let them know about the details. It's highly recommended you do this as soon as possible.
Some insurance companies might have clauses that focus on the time it took you to report the incident and when it happened. If too much time had passed in between, you're likely to be unqualified to file a claim.
Once you've updated them, be sure to discuss the intricacies of the homeowner's policy. After all, different insurance companies may lead to varying regulations.
Therefore, you might find some of their policies have different coverages than you'd expect. You can see why it's a must to talk about this early on to have a solid grasp of your insurance company's limits.
3) Reach Out To Specialists
While having a lawyer is natural to have, especially in insurance claims, this might not be the case for homeowners' insurance, particularly where your property got damaged.
With the amount of money you've received from your claim, hiring exterior repair services should be your next course of action. After all, whoever you choose will be responsible for restoring any damage to your property, even dealing with problematic issues like repairing rotten wood.
Make sure you do your research when looking for the perfect repair service. Considering your house is literally in their hands, they must be qualified to accomplish anything the building needs. Since they're guaranteed to be professionals, all repair services would have a fixed rate on how much their labor costs.
So, discuss this with them to learn whether or not the insurance money designated to you can cover their work. If not, some repair services have insurance adjusters onboard who can assess the damage themselves and estimate the costs.
4) Document Everything
From start to end, it's extremely crucial you record every interaction you've had ever since you filed a claim. Keep track of who you interact with, as well as record everything they've said. Although it may seem you're going overboard, this information can easily be used as leverage if problems arise while your claim is processed.
Takeaway
As gratifying as it is to be a homeowner, there's no guarantee you can avoid hurdles the entire time. After all, with how unpredictable life gets, who knows what can happen to your property?
Before that ever happens, you need to arm yourself with crucial knowledge on how to handle that situation. One way to do this is by understanding how to file an insurance claim for future exterior repairs.