There's nothing wrong with giving a practical gift. And the clean freak in your life would probably much rather receive something useful than something that's just going to create clutter. Thanks to technology, some of the cleaning and organization products on the market are almost just as fun as any other high-tech gadget.
Whether you are looking for a jaw-dropping gift that will undoubtedly spark joy in any clean freak's heart or shopping for something a bit simpler, like scented candles reminiscent of their favorite places, there are plenty of great gifts from which to choose. Keep reading to discover a few top picks for the cleaning-obsessed person in your life.
1. Home Fragrance Products
You can never go wrong with a gift that smells good — especially when the recipient is someone who values cleanliness. Home fragrance products come in many forms, and you can find just about any scent you can imagine. Plus, there are options at virtually every price point.
Candles make excellent gits, but if you want to do something slightly different, reed diffusers are another great option. Available in a wide variety of scents, they keep homes smelling fresh for several months. They're an especially good choice for anyone who has kids or pets and prefers not to use candles.
Check out the Pura smart home diffuser if you're shopping for a techy clean freak. This smart home fragrance diffusion device plugs into an outlet and syncs up with a mobile app. The app allows you to personalize your fragrance experience by adjusting the intensity. You can also create custom schedules and use "away" mode with the app.
2. Prepdeck Meal Preparation Kit
Lots of folks enjoy cooking, but they aren't so fond of the cleanup process. That's where Prepdeck comes in. This company offers innovative food preparation and storage solutions to help amateur chefs prepare tastebud tantalizing dishes with ease.
There are multiple options from which to choose, and upgrades make it easy to take a basic system to the next level. If you're shopping for someone who enjoys cooking but would like to stay a bit more organized in the kitchen, a Prepdeck meal preparation kit is sure to please.
3. LARQ Bottle PureVis
This isn't just any water bottle! The LARQ Bottle PureVis is the first water purification system and self-cleaning bottle. Featuring LED UV technology, it purifies beverages every two hours and when you press the button. This bottle keeps drinks cold for 24 hours and warm for 12 hours, so it's as functional as it is cool. Available in multiple sizes and colors, it is an excellent gift for the clean freak who seemingly has everything. It's perfect for tech lovers too.
4. UV Flashlight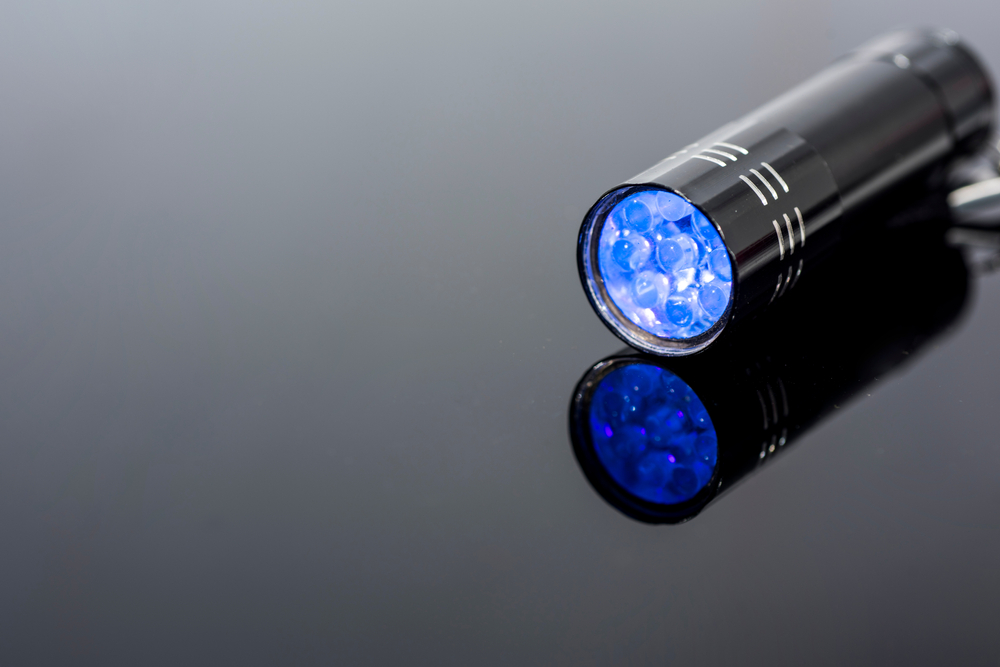 Sometimes, ignorance is bliss. That's not the case when there's an unpleasant odor in your home and you can't find its source. Most folks also don't want to unknowingly be exposed to nasty messes left behind by others in hotels, apartments, etc.
A UV flashlight is the perfect solution to both of these problems. These handy devices reveal urine spots and other hidden stains, and they are must-haves for anyone who has pets. They're great for travelers, too, since they make it easy to tell whether a room is really as clean as it looks. They're inexpensive, come in several sizes and make a great gift when you're looking for something simple yet highly useful.
5. iRobot Roomba 694
It doesn't get much better than a robot vacuum cleaner when it comes to giftable cleaning gadgets. There are several models to choose from, but the Roomba 694 offers an exceptional balance of performance, features and affordability. Schedule daily cleanups using the iRobot HOME app or your favorite voice assistant, and you'll get to enjoy clean floors with minimal effort.
The 694 works on carpets and hard floors, and it will even let you know that your floors need some extra TLC during peak pollen and pet shedding seasons. Sensors even detect messier areas in your home and alert the Roomba to clean those places more thoroughly. This is a great gift for busy parents and anyone who wants to enjoy a clean home without having to do all the hard work themselves.
6. Drillbrush Power Scrubber
Even the most difficult messes disappear in seconds with the help of a Drillbrush Power Scrubber. These cleaning attachments are made for cordless drills, and they can be used to clean just about anything. They come in various shapes, and the bristles range in stiffness.
There's an option for every project, from soft white brushes that are gentle enough to use on leather, carpet, upholstery and glass to the ultra-stiff black brushes that are used in industrial stripping applications and brick and mortar cleaning. Drillbrush power scrubbers are easy to use, and they take the elbow grease out of cleaning even the most stubborn messes. They're handy and affordable tools that no clean freak's supply arsenal should be without.
7. Portable UV Sanitizing Wand
Help your loved one sanitize at home and on the go with a portable UV sanitizing wand. These handy devices harness the power of UV-C technology to eliminate more than 99% of germs, viruses and bacteria on hard surfaces in seconds. Whether the recipient uses it at home, at work or while traveling, it will keep things sanitary without the need for bleach or harsh cleaning products.
Finding the perfect gift for the clean freak in your life doesn't have to be difficult. The products mentioned above are just a few of the many options. Today's cleaning and organizational products are far from boring, and many feature technology that makes them surprisingly fun to use. If your intended recipient doesn't particularly enjoy cleaning but likes having a clean environment, there are even products, like the Roomba, that do the hard work for them.
Also read: How To Attract Crows To Your Yard