Perhaps you're one of those hundreds of homeowners who, after staying in their homes for a year, have realized their home is in dire need of a makeover. But, you're still uncertain how and where to start with your home renovation.
There are many things to get in order in starting a renovation project. You need to think of budget, the design, and which part of the house you'll renovate.
There is also the sourcing out equipment and materials. This is when you go through wood, furniture, tile, contractors, and plasma cutters reviews, to ensure that you get the best for your project.
If you're lost and a little overwhelmed, this list can help you think of where to start. This checklist can help ensure your home renovation goes smoothly.
1. Planning: Home Inspection And Design Inspiration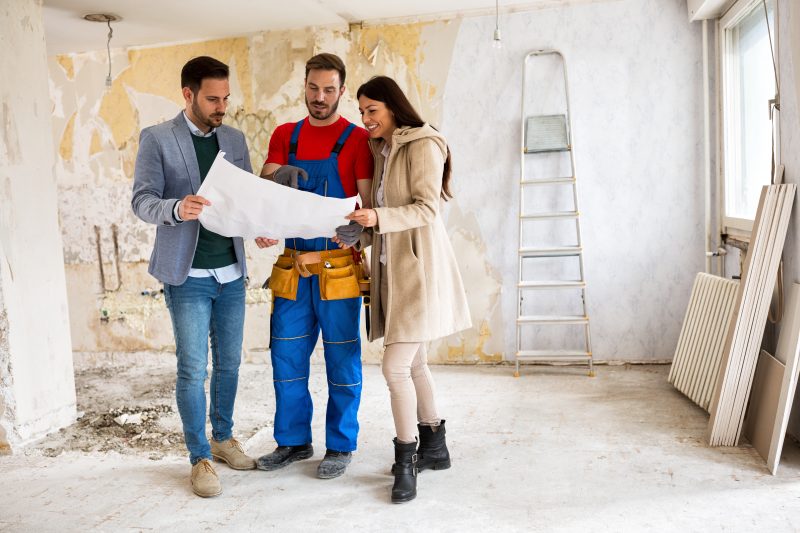 First off, you'll have to start with a home inspection. This process is to ensure your home is well-suited for a renovation before doing so. Should any problem be discovered during the home inspection process, those can be given attention to first before starting any major work in your home.
This is your home renovation. So, even if you're going to hire a contractor and an architect to help turn your ideas into a reality, a bulk of the specific requirements should come from you.
So, always start with a wish list. This means knowing exactly what you want, where to place certain things and changes, and how to go about with your home renovation.
Your ideas or wish list plays a significant role in ensuring you'll be happy with your home renovation outcome. For instance, you're after a rustic farmhouse vibe in your home. Be clear about this so all the elements of a rustic-inspired home are achieved.
Otherwise, no matter how nicely made or designed your newly-renovated home is, if it lacks your input, then your home renovation still won't work as you may have wanted it to.
2. Priorities
It's important to set your priorities, too. That way, you can keep track of your budget and have a clear idea as to how much your project is going to cost you. Those items in your checklist mean highlighting those areas of your renovation which are non-negotiable.
Mom is aging and you've decided for her to live with you in the next two months. This means renovating the guest room and bathroom is a must. All other home renovation projects coming after that become less of a priority.
Ideally, you'll want to be able to tackle all of the facets of your home renovation project all at once. But, if your budget doesn't permit that, you need to be more strategic. Listing your priorities can help you decide on which areas of your renovation you can have wiggle room in your budget.
3. Project Outline
Your home renovation's project outline can also be considered as the project timeline. Surely you wouldn't want the project to drag on for so long with only very little progress at a time.
Otherwise, if your home renovation doesn't stay on schedule, the costs may also start to increase. You wouldn't want your home renovation to take longer and cost more than you may have initially planned for it.
As you create your project outline, here are some of the most important points you'll want to touch on:
When the project will commence;
Whether or not your home renovation entails only minor changes, or a big makeover;
Whether or not you also deem it best to undergo structural changes such as the roofing, electrical, plumbing, and HVAC, based on home inspection results.
4. Clear The Area To Be Renovated
Before the renovation can commence, it's important now to start clearing out the area in your home subject to the renovation. You can't start building something new if there's still something old in the way. So, you'll want to ensure the demolition goes fast and as thoroughly as needed.
For minor changes, this can be as quick and easy as bringing out old furniture to as major as tearing down walls, partitions and even changing tiles.
5. Permits And Materials
Now you're finally nearing the start of the home renovation project. But, before day one, a non-negotiable must-have relates with securing the needed permits and materials. The permits aren't absolute, as they'll differ depending on the local laws of your area, where you live. So, it's best to check with your local authorities to get this accurately
As you work on your permits, you can also now start sourcing your materials. This is very important so your home renovation project doesn't go slower than planned all because you had to wait for materials to arrive, or that some materials were still unavailable.
Conclusion
The handy dandy checklist above can help your home renovation go as smoothly as possible. This can make sure you won't fall into some of the most common pitfalls which may happen with an unsuccessful home renovation.
While what you've read through above is by no means an exhaustive checklist, it can give you a great push in ensuring everything that needs to be covered in a home renovation is indeed covered. Overall, the checklist above can turn your home renovation ideas into a successful reality.