Industrial buildings are a cornerstone of business and professionalism, yet many don't think about them beyond their facade. Are they durable? Can you have faith in the companies within them?
Instead of leaving that question in the air, these are the top building materials and design ideas that will boost your structure above the rest.
1. Understanding Why Durability Matters
Durability is one of the most important parts of any construction project. From strong N decking to the location and the types of clients you're working with: you want to build something that will last so its value will stay high.
Durability will also change how often a product needs to be maintained. If you purchase or install something that isn't durable, you're going to have to do far more upkeep and maintenance to keep it in good condition. This gets extremely expensive over the years and can cost more than investing in a good product to start with.
2. Treatment of Materials Can Change its Durability
Even if you get high-quality materials, treating them poorly can ruin how durable it is. For instance, getting cement that's high quality but not installing it correctly, putting it in a bad location, or ensuring it won't be treated or sealed correctly can all lead to even the best concrete cracking within the first year.
Treat and install the materials as well as possible to keep them lasting far beyond their average lifetime.
3. Building Smart Will Set You Ahead
The old adage 'work smarter, not harder' isn't truer anywhere than it is in construction. Instead of having to mason an entire building, using a brick-cladding system can save you endless hours and dollars.
It's also a good idea to plan ahead as thoroughly as possible. This will allow you to take days where you're waiting for something else to cure and spend that working on a project that won't interfere. Planning ahead will often also save you money and time.
4. Energy Efficiency is a Powerful Tool
Energy efficiency can save a building owner hundreds to thousands of dollars in the first year of owning it. Nobody wants to purchase a new building only to find out the AC or heating has to run constantly, and there's no fix for it besides replacing it and resealing the entire building. Take your time with this, and make sure it's done correctly the first time.
5. Safety Features are King
Safety is something every building should have in mind. Not only do you need to be careful not to ruin the structural integrity of the building itself, but also to protect those who are working in the building before and after it's completed.
Follow local and national laws and ordinances, and pay attention to any new or future bills that could come through while you're building. It's better to create this geared for the future than to have it go out of utility the moment it's done.
6. Aesthetic Excellence Still Matters
Looks still matter! You may think industrial buildings don't have to look great to succeed, but appearances are 90% of the battle. Thankfully, things like architectural louvers make it far easier to create a property exactly to order.
Create a building that anyone would want to buy by working with a professional that has created structures in a similar style to your taste within the last few years. Although it will be more expensive to find someone with a long and successful history in the field, their work is worth every cent.
7. Understanding Your Timeline
Setting a timeline is as important as setting up a budget. This timeline ensures you don't pay too much for workers, for renting equipment, or for having to close off areas of the building for the work.
Set a realistic timeline for yourself, and then add a little bit of wiggle room. This action will save you from having to race to the finish line at the very end and will help you if any issues pop up.
8. Working With Any Budget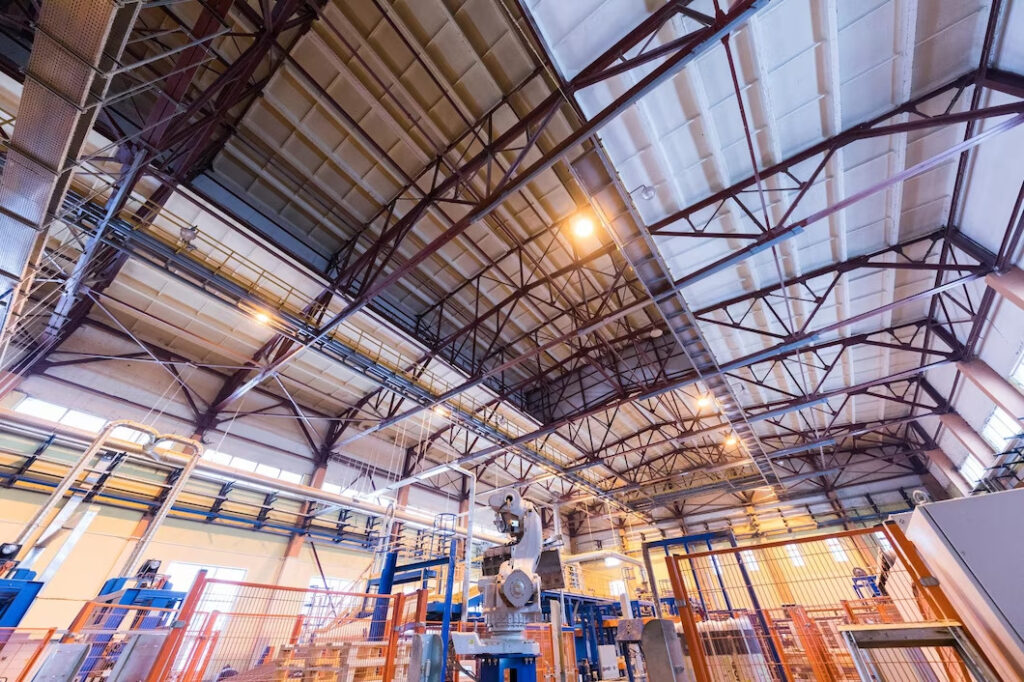 If you're worried about the budget, you're not alone. Unfortunately, there are countless parts of a building that require you to spend money, from spray foam insulation for metal buildings to roof tiles for outdoor space. How do you budget accordingly?
Look at similar past products, and get quotes based on that. Remember that you'll more than likely go over budget at some point, so similarly to setting a lax schedule, add some wiggle room into the budget.
Every Industrial Structure Should Be Intelligently Built
Although these may not feel as cozy or welcoming as a home does, every industrial property needs to have that same level of care and detail in every step of its construction. Learn from companies like Construction How on how to create the property of your client's dreams.
Andrea Erickson is a freelance writer that loves sharing her knowledge and expertise in renovation and landscaping. She lives in her hometown of Austin, Texas where she enjoys spending time with her husband and decorating with her children. Andrea's work as a freelance writer can be found on Building Product Advisor, a new construction industry resource site.