Many households aspire to have hardwood floors. However, because they are expensive and require much upkeep, some individuals opt for the next best thing, vinyl planks.
Vinyl planks have a variety of textures and are quick and easy to install, but when you still have a carpeted floor, it's a different story. Can you put laminate or vinyl flooring over the carpet? It is a question you're undoubtedly asking yourself if you intend to install laminate or vinyl flooring in a room with carpet.
You can put laminate or vinyl planks over an existing carpet without removing it. However, the type of carpet will determine this. You can place your flooring straight over one of these thin, low-pile carpets. Installing peel-and-stick laminate flooring or peel-and-stick vinyl flooring over carpet may seem self-evident.
When putting vinyl floors over the carpet, use click-lock vinyl planks; do not use self-adhesive vinyl planks since the glue will damage the carpet underneath.
Why Do You Prefer Vinyl Planks Or Flooring?
Like any other temporary flooring solution, Vinyl planks were designed to give your home or living area new life and make it look more attractive and classier without costing an arm and a leg. Floating floors are a simple interlocking installation method for this budget-friendly flooring alternative.
You join them as though they were puzzle pieces. Because most vinyl flooring is water-resistant and entirely waterproof, it is incredibly simple to maintain and clean. This implies that you only need a basic vacuum and a damp mop to clean your vinyl flooring.
Spills can be quickly cleaned up with a dry rag. There's no need to wax or polish vinyl floors like hardwood floors.
Types Of Temporary Floor To Put Over Carpet Flooring
As you know, the floor is a crucial component of your home. It might make your house bigger or smaller. Installing a temporary floor over the carpet could draw attention to your home. It can result in a significant transformation for your home.
We'd like to describe the many sorts of temporary floors in this section. For you to quickly select a floor type that suits your preferences. The show can now start.
Laminate Flooring Planks
An additional kind of temporary floor is a laminated plank. Made of MDF are laminated floors. It is scratch- and water-resistant and features a layer of melamine wood. It's difficult to tell at first if a laminated board with a true hardwood design is a real wooden floor.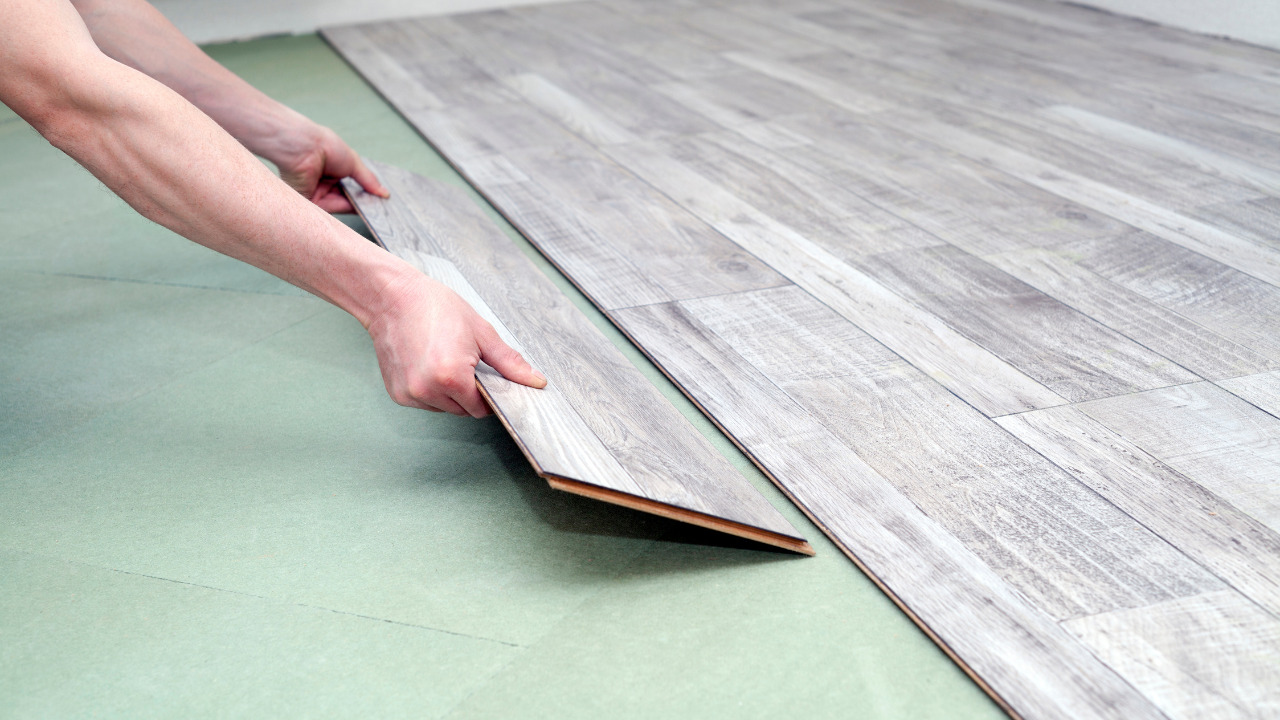 If you are worried about the installment process, don't sweat; patting your carpet is also quite simple. But if there are thick carpet piles, remember to use plywood in the procedure. Also, the entire space above your current carpet must have plywood patched.
It is also quite simple to clean; you can use any type of cleaning tool, such as a hoover, a mop, or a broom, to clean laminated boards.
Vinyl Planks
The installation of temporary flooring is most frequently done with vinyl planks. It is simple to install and doesn't call for many intricacies. It gives your house a charming appearance and resembles a wooden board. Its damp-proofness and ease of cleaning are further advantages.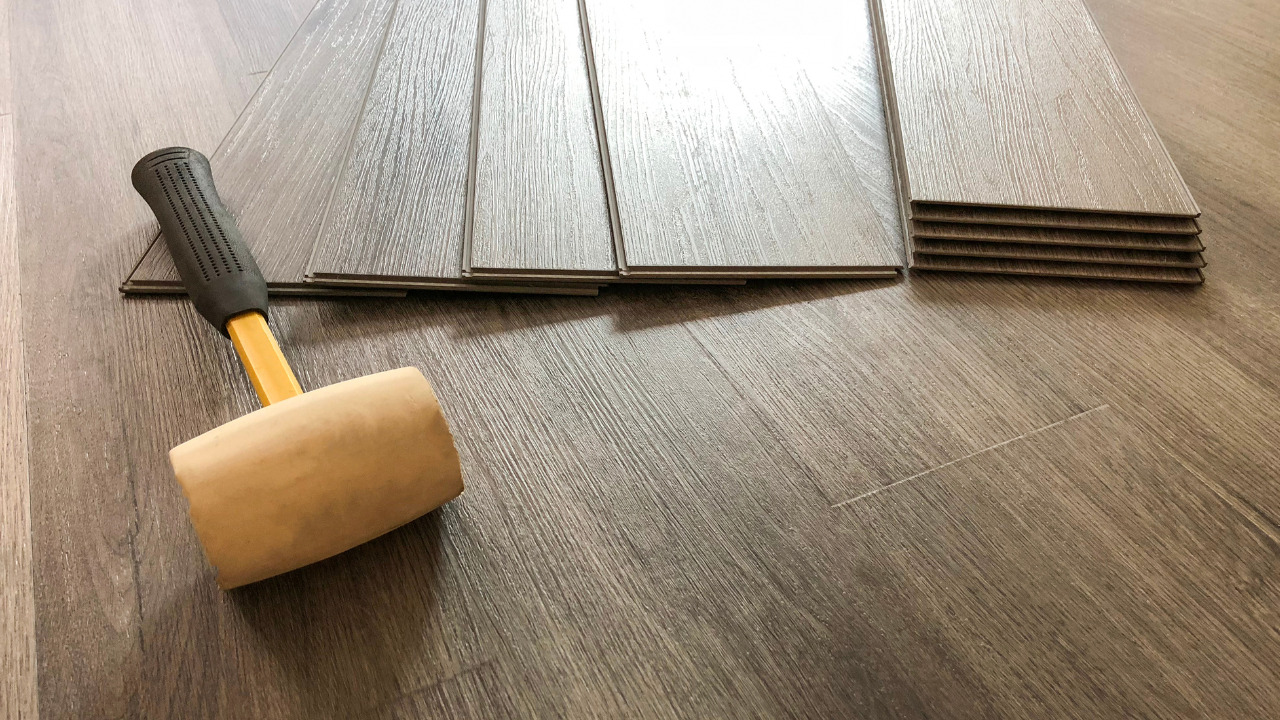 You can hoover it every day without worrying about breaking or damaging the floor plank. One more thing to remember is to verify the carpet's pile type before laying the floor on it. Determine whether the pile is long or low.
You cannot put the floor straight on the carpet if your carpet has to cushion. Thus it can result in unlocked planks. In this case, install the piles immediately if your carpet has a short pile. But, if your carpet has a long pile, plywood is needed to provide a firm surface above it.
Consider The Carpet Situation Before Choosing The Vinyl Flooring
To determine whether you may put laminate or vinyl flooring over your carpet, you must first determine the existing state of your floor and whether or not the carpet can be removed.
Remember that removing and disposing of an old carpet can take a long. As a result, most people will replace their carpets with new flooring. Installing your planks without first removing the carpet from the floor is possible as long as the surface of your carpet is level.
Determine The Type Of Carpet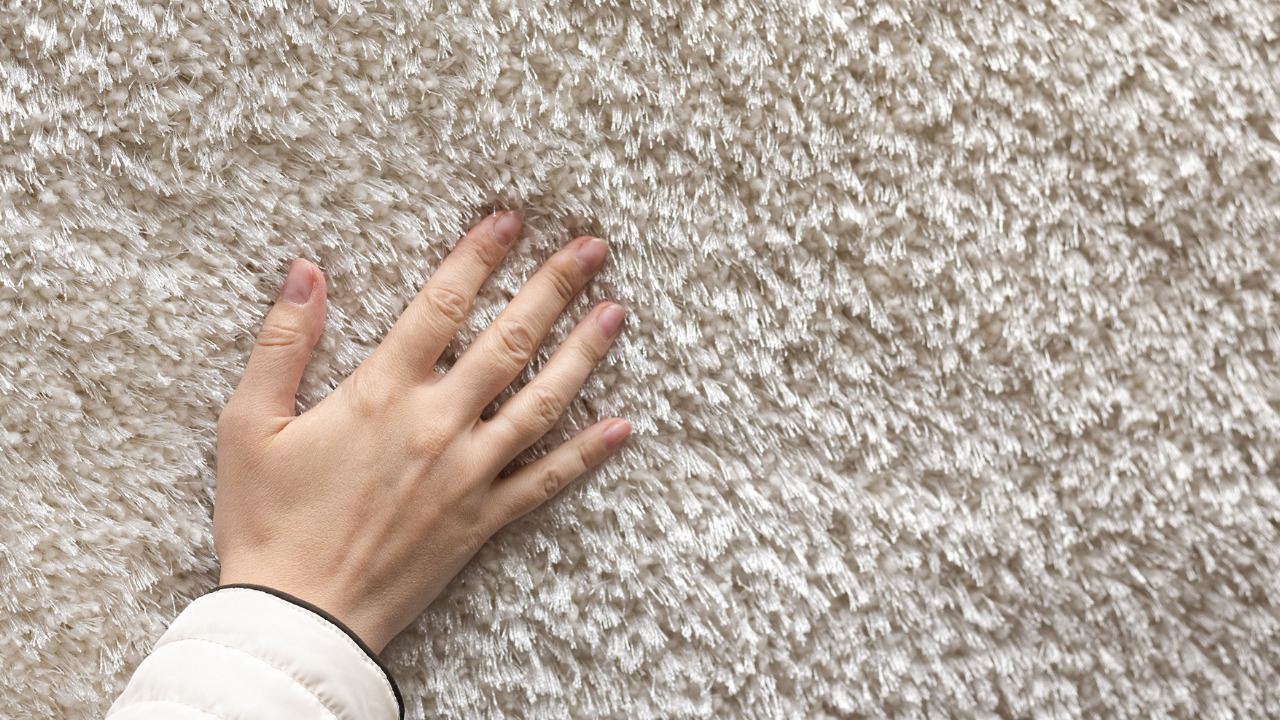 Most flooring professionals advise against laying vinyl plank over carpet cushioning. The interlocking system of vinyl plank can fall apart under stress and weight due to the give in most padding, generating unattractive breaks and significant tripping hazards.
You don't have to be concerned about the stability of your vinyl flooring if you have a thin, low-pile carpet with little or no cushioning. You can use a thinner vinyl plank for this style of carpet. However, select a thicker, less flexible plank for the greatest results.
If you lay your vinyl planks on top of your carpet, you'll have movable floorboards that can easily shift and release your floating floor.
Steps To Install The Vinyl Flooring Over The Carpet
Remember that you might need to lay down new underlayment depending on the type of floor you're installing. However, this depends on the type of subfloor and whether or not the flooring comes with pre-attached padding.
Needed Tools And Materials
Cleaning tools
Spacers
A tape measure
Rubber mallet
Vinyl planks
1) Move Out All Furniture
Remove all furniture and other items from the room to begin. Make sure you have a clean starting surface by vacuuming your carpet. To achieve a more polished effect, you should also remove the baseboards.
2) Lay The Plywood In The Opposite Direction Of the Vinyl Planks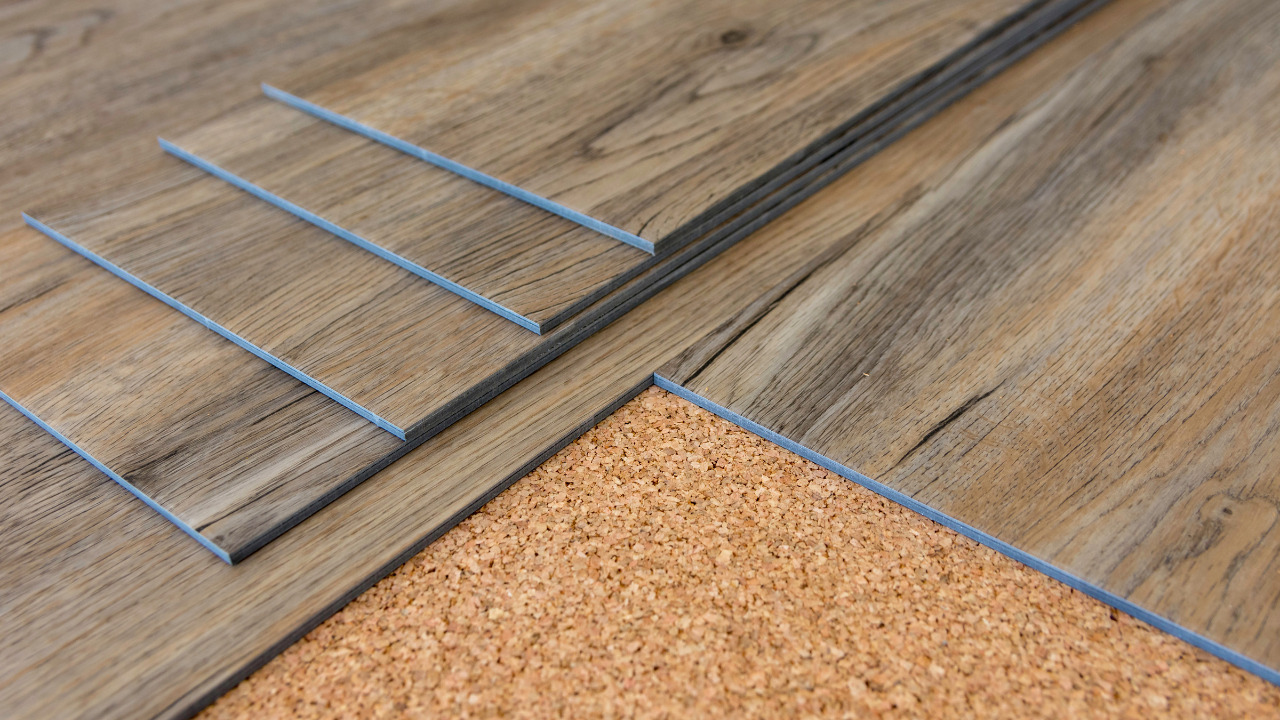 If you put plywood on top of your carpet, make sure it's facing the opposite way your planks will go if you need more than one sheet, tape the seams together.
Space the planks from the wall with spacers. These spacers ensure that the expansion gap from the wall is a quarter of an inch.
3) Place The Vinyl Planks From Left To Right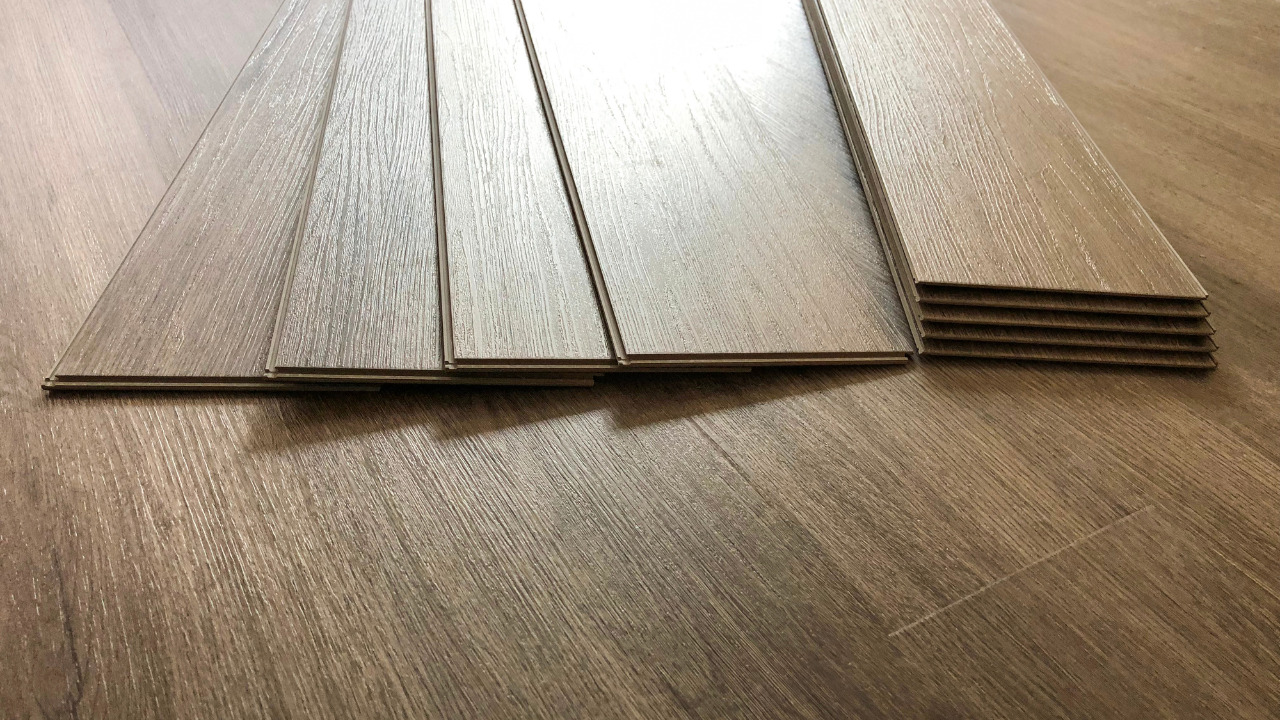 Start Placing the first plank in the corner. Next, add the planks from left to right until the first row is complete. The planks' tongue and groove connections must be interlocked; then, the seams must be aligned.
You must measure the length of any gap between the wall and the last board in a row that can no longer fit one whole plank. Mark and cut the next plank to fit in the row's remaining space. The vinyl planks can be cut with a table, circle, miter, or hand saw.
4) Cut Leftover Ends
You can start your next row with the leftover snipped ends if they are at least six inches long. It will help you stagger the planks and create a more natural hardwood look on your floor.
Continue to work your way down the room, inspecting the boards for interlocking and a tight fit at all seams. Tap them with a heavy block or a rubber mallet to lock the planks.
5) Remove The Spacers
Make sure to remove the added spacer once you install the vinyl planks. In this way, you can add the vinyl planks smoothly and naturally.
Frequently Asked Questions
Is it beneficial to install temporary flooring over the carpet?
A broad word for flooring options temporarily laid over existing floor coverings, including carpet, is temporary flooring. Installation specialists are not required for temporary flooring solutions.
What is the best flooring option to put over carpets?
Vinyl and laminate flooring are the most popular types of floors floated over carpet because they are inexpensive and have an easy interlocking installation mechanism.
What is the main reason to cover carpet flooring with temporary flooring?
Carpet is a very delicate floor covering material because of its ability to accumulate dirt and stains quickly, and after carpet installation, proper maintenance is needed. The carpet is a haven for allergens like mildew, dust mites, and pet dander.
Conclusion
If you don't want to go through the trouble of removing your carpet and scraping off the adhesive, you can lay a temporary flooring of vinyl planks over it. If you have a low-pile carpet, you can place your vinyl planks straight on top of it, but if you have a plush and thick carpet, you'll need to construct a much more substantial basis first.
Before installing your carpet, make sure it is well-cleaned and absolutely dry. This will prevent dirt and moisture from becoming trapped beneath the planks and causing your new flooring to mold.
If you must put your flooring over a high-pile carpet, use an underlayment such as plywood and, more importantly, use the thinnest sheets feasible.