It is important to cut each piece of flooring precisely before mounting it on the floating steps, such as the stair noses, risers, and treads. With no gaps or areas that detract from your stairs, this will offer your staircase the ideal appearance.
Although installing laminate flooring is not too difficult, accessing spaces like staircases can be challenging. Fortunately, a few tactics and ideas simplify installing laminate flooring on floating stairs.
The secret to laminate installation on stairs is to take your time. To ensure a snug fit on both sides, you must ensure that each piece is trimmed to the proper length.
Laminate Flooring Installation On Floating Stairs
Remove Old Underlay
The first thing to do is to ensure your staircase is prepared and ready before installing your laminate flooring. Remove any current flooring and underlay from your staircase if you haven't done so.
Remove all paint and glue off the staircase after it is empty, and hammer any protruding nails into the wood. Give your stairs a good brushing to achieve a smooth, clean surface.
Remove Overhang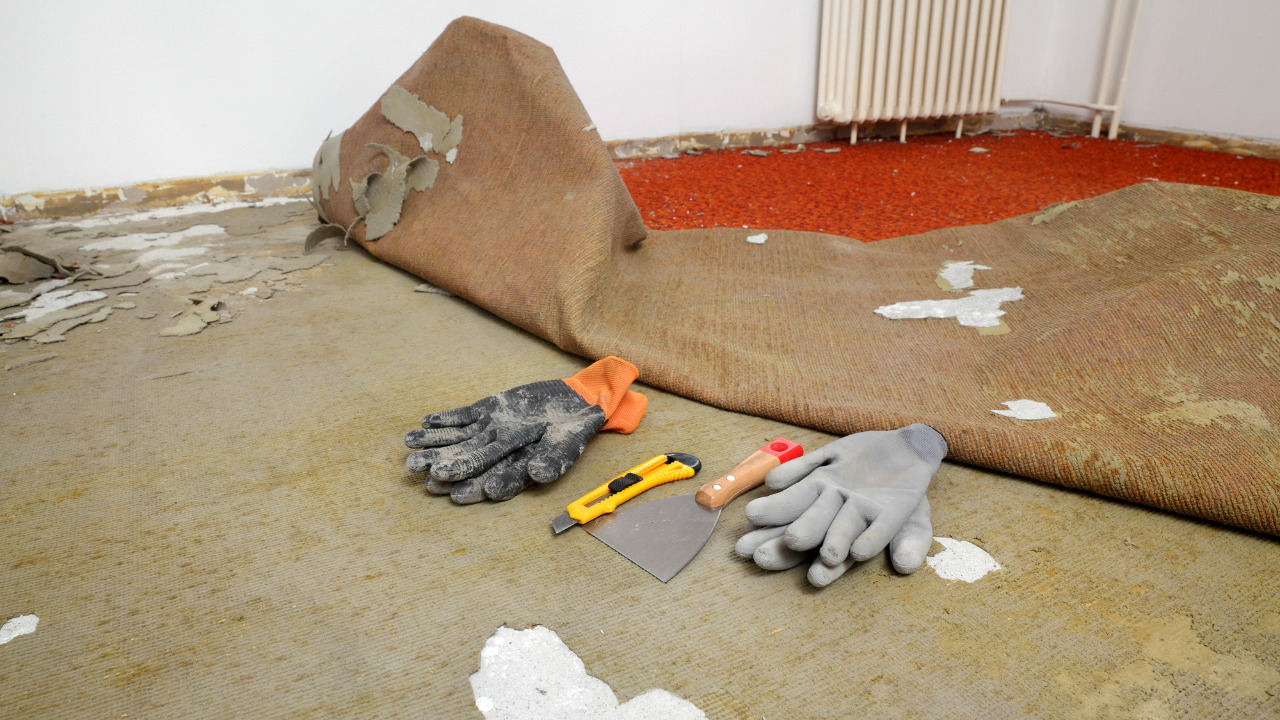 You might discover that the nosing on your steps has an overhang. Before you can install laminate flooring and new nosing, you must remove this. You can use a jigsaw to eliminate the overhang or fill the area underneath by nailing a piece of plywood to the riser.
Create A New Underlay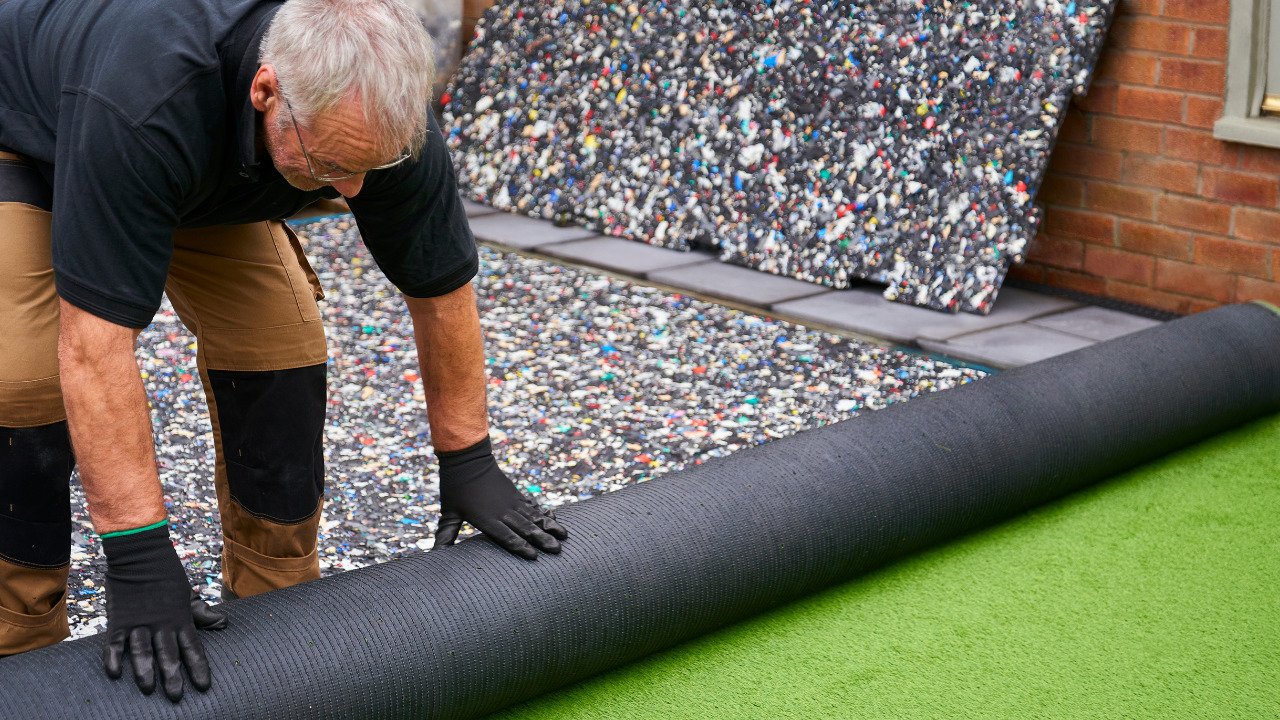 Underlay shouldn't be viewed as an optional extra; it's crucial for high-traffic places like staircases since it may help reduce noise, enhance acoustics, and make surfaces more comfortable to walk on.
Before fastening your laminate to your stairway in preparation for installing your flooring, make sure you select the appropriate underlay.
Measure And Cut Laminate
Lay your laminate board across the top of the step, ensuring it fits as snugly as possible on either side to determine the length you'll need for your tread pieces. To do this, you might need to cut your board to the appropriate size.
If a single laminate plank is insufficient to cover your step completely, cut a second plank to size, and attach it next to the first plank tongue-to-groove, allowing some space for the nosing. Like the tread piece, ensure the riser parts are level with the riser on your stairs and fit tightly on top.
Lay Tread And Riser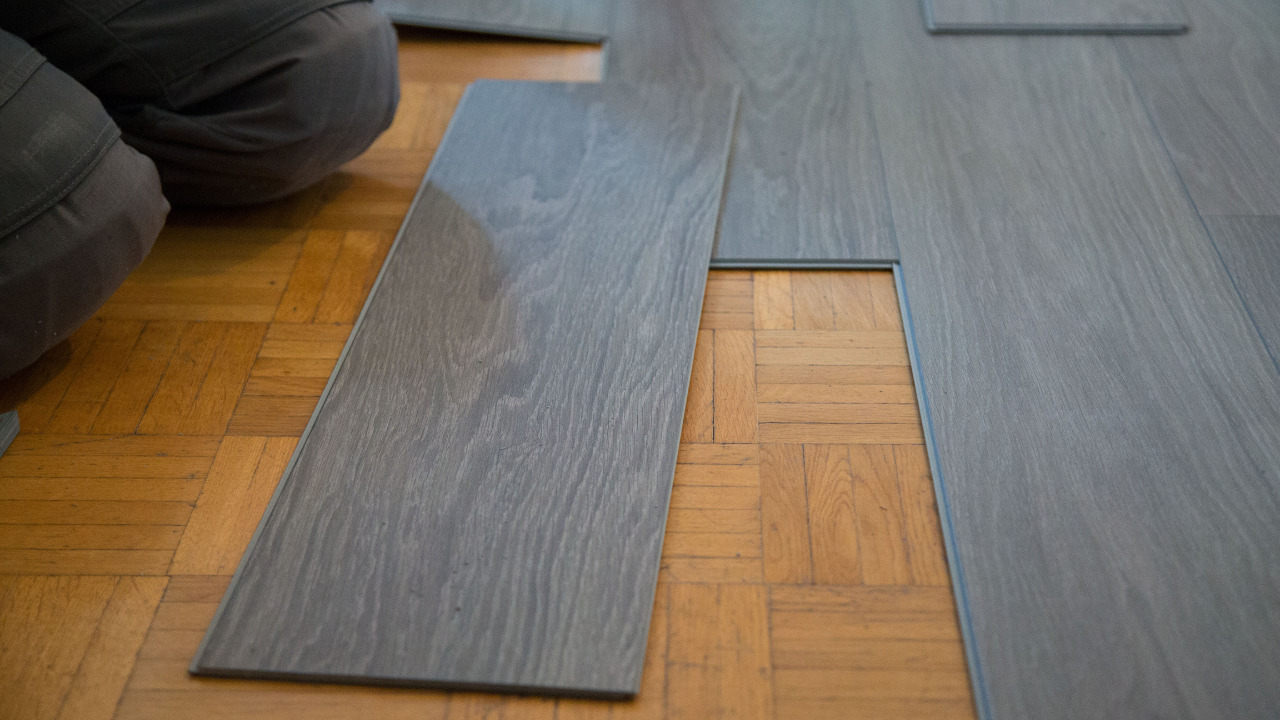 Starting your installation at the top of the stairs and working your way down will prevent you from becoming caught upstairs while the laminate is drying. Use wood glue to attach your tread to the first step, making sure it is firmly pressed to the step's back and that the tongue is facing outward.
Then, while the adhesive is set, hold the laminate riser piece on the step's vertical front. If necessary, you can also use nails to secure the very top of the riser, which your nosing will conceal.
Install Nosing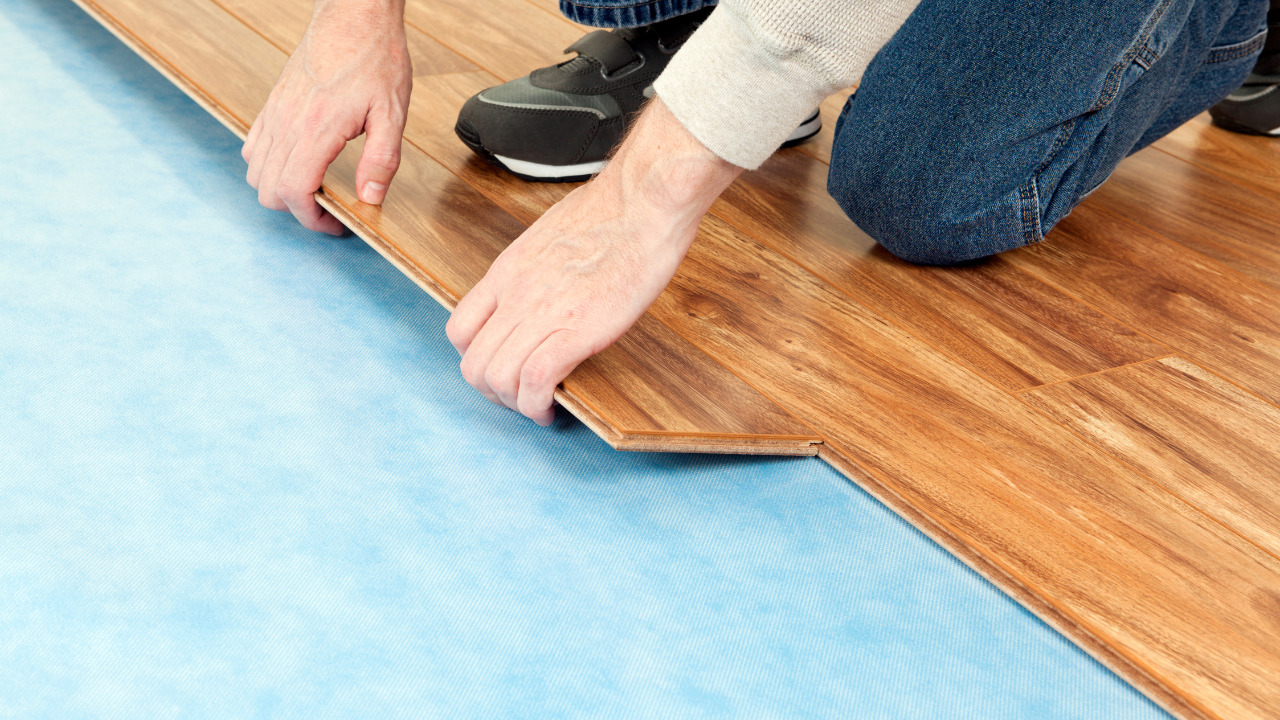 The following step is to attach the nosing, which serves as an edge trim for each step, once the riser and tread have been fixed. In the absence of a nosing edge, glue it in place with the tapered end positioned over the thread.
After finishing the stairs, let the laminate set for at least an overnight period and refrain from stepping on it for at least ten hours. The real change of your new staircase may be enjoyed now that you know how to install laminate flooring on floating stairs proficiently and can ensure yours is well-fitted.
Clean And Finishing Touches
Ensure all nail or screw holes are covered with putty when the installation is complete. Because this putty is challenging to remove once it has dried, clean the stairs immediately. The new flooring has to have a chance to settle, so sweep the stairs off any dust and leave it for the night.
Installing high-quality laminate flooring that is strong enough to withstand motions is crucial because the staircase is one of the most often used locations in the house.
Why Should You Avoid Installing Floating Floor Upstairs?
Think of your floating flooring as having three layers: the subfloor, a thin layer of air, and finally, the floating floor. Your home's regular activities have a greater influence on the floor because of that thin layer of space.
Since cork is so springy, many of the greatest cork flooring products, for example, are available in floating installations but may not degrade quickly. Additionally, those who have knee, ankle, or back problems may find that they benefit from the sensation of walking on air.
In light of this, you might want to check into durable flooring solutions that suit your needs if your home frequently sees traffic. With various humidity levels, floating flooring can allow a floor to shrink and grow.
If you're researching certain hardwood species or weighing the benefits and drawbacks of cork flooring, that might be a major plus. However, if you reside in a very high humidity level, it could also be one of the major drawbacks of floating floors.
Floating Floors Are Easy To Replace And Install
Repairing and replacing floating floors is significantly simpler because they aren't connected to the subfloor. You can pop one of your floating planks out and replace it if anything terrible happens and it gets damaged.
Naturally, you must remove every board from the damaged piece and the wall, but this is far simpler than attempting to remove a single plank that has been nailed or glued in place. Only some tiles, which can be removed piece by piece with a chisel, would be easier to replace than other flooring.
Is It Safe To Install Laminate On Stairs?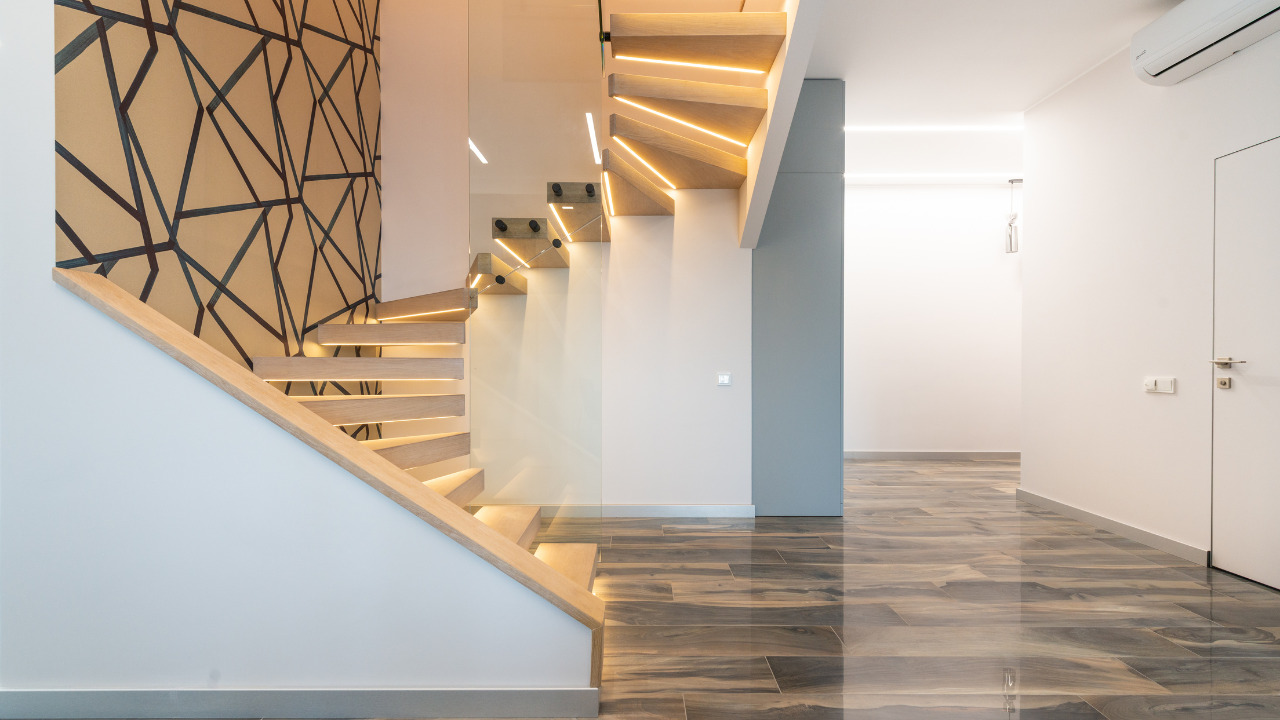 Laminate can be installed on steps, and most laminate producers offer nosing pieces that fit onto the tread's front. They are offered individually and fit with the normal laminate boards to give the tread and riser a uniform appearance.
Laminate installation on staircases is more difficult than on floors. One of your home's most high-risk places is the staircase. You will need to glue the laminate on your stairs to the subfloor since it requires more adherence. While laminate producers offer a unique stair-nosing attachment, they do not produce unique pieces to meet the typical stair tread or riser lengths.
To accommodate the risers and treads, you must cut your laminate planks lengthwise.
Tips For The Safe Installation Of Laminate On Stairs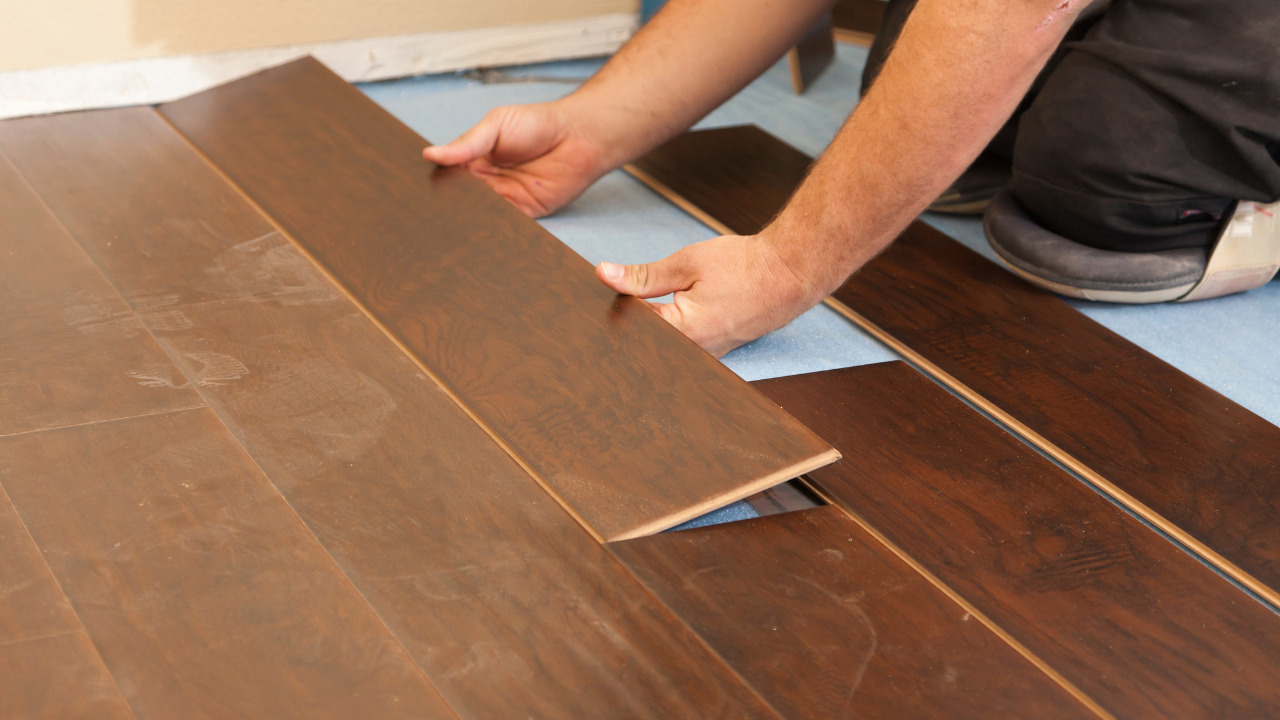 The steps should be descended starting at the top. Concurrently complete the tread, riser, and nosing. In this manner, you can avoid repeating any errors on any subsequent staircases if you make any. Cut in accordance with the tread's width if you locate one that is 14″ wider than the others.
If you don't, the tread on those stairs will always have a 14″. It's possible that you need to level the stair treads' subfloor, especially in the middle. Laminate can be leveled with the help of wood or plastic shims.
Conclusion
The choice to install a floating floor in your home ultimately rests with you, but given everything else, we believe that the drawbacks outweigh the benefits to a large extent.
Moreover, by picking the right material and an appropriate underlayment, most of the drawbacks of floating floors may be easily and quickly solved. At every stage of the process, experienced installers of floating flooring will assist you.