It's possible to attach decorative end panels matched with the door style to the cabinet sides when installing your cabinets. For their distinctive false door designs, kitchen cabinet manufacturers have specific sets of end panels or decorative bars.
You're a wise customer if you want to give your kitchen a new look but are on a tight budget and decide to do so with cabinet refacing. Replace the regular white end panel in the cabinet pack with the colored ones, then assemble the cabinet according to the instructions.
If you want to improve the beauty and functionality of your kitchen without breaking the bank, attaching cabinet end panels is a fantastic alternative. Indeed, it would be the best way to add more value to your property when selling.
What Is The Basic Purpose Of Attaching End Panels?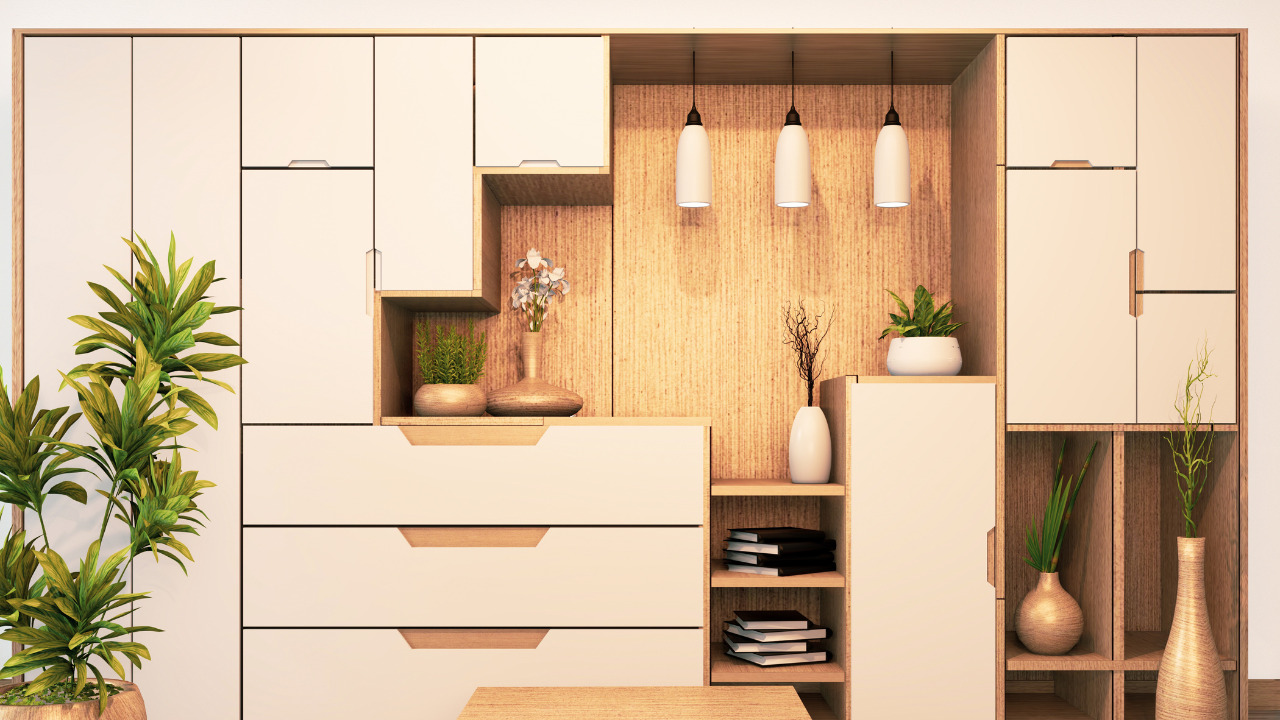 After installing the cabinets and putting them in place, end panels are fixed to the ends of your units to finish the appearance. They complete the appearance by enhancing it. The exposed front edge of clad-on panels can be rounded or straight, allowing you to select which is best for your kitchen.
Always follow the installation instructions provided with the panels to have a proper fit and finish. Without removing the tiles beforehand, the panels can be fixed right over them if the wall is tiled.
The panel is delivered taller and broader to enable precise trimming for uneven walls and floors. Use a scribing kit for the best fit possible. End panels are entirely decorative and have no structural function.
To show that it is a decorative component and not a functional one, the end panel may have an inlay design that is identical to or somewhat different from that of the cabinet door.
Types Of End Panels
End panels come in various forms, each with unique benefits and drawbacks that may be found on the market. Let's look at a few of the more well-liked ones.
Wall Panels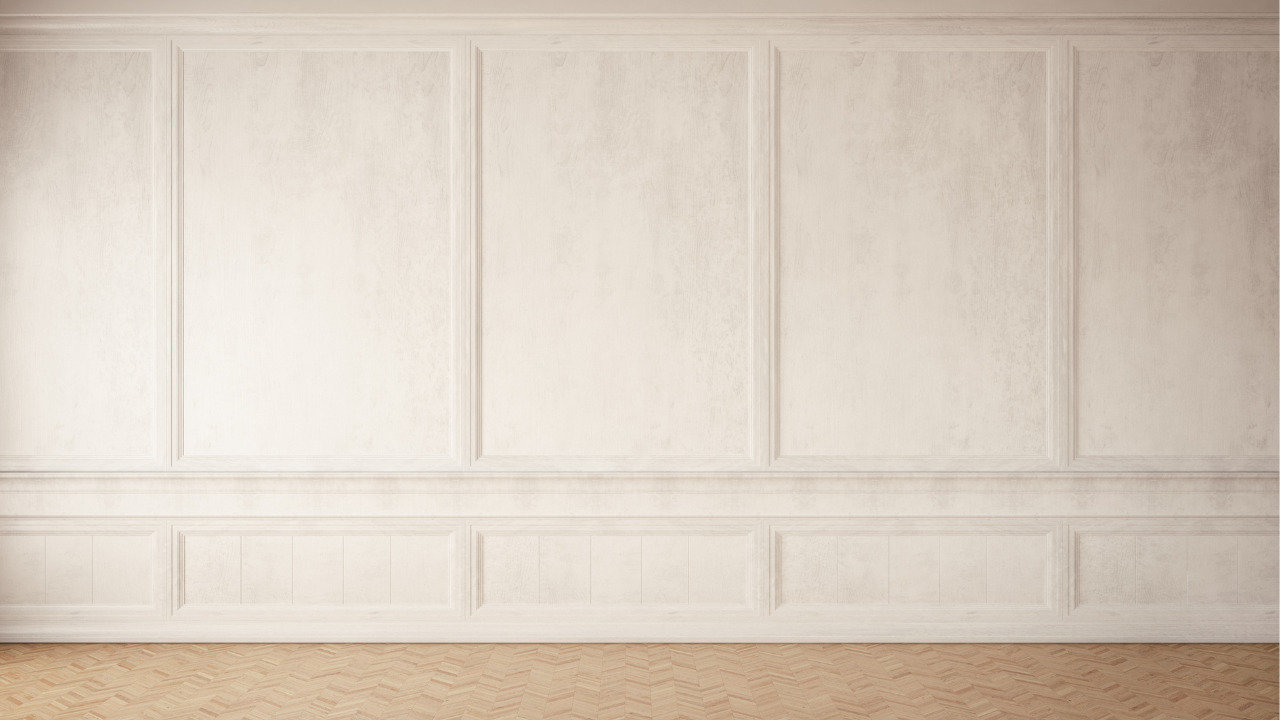 The base door panel makes it simple to customize a base cabinet's side or an island's back. The panel's extremely flexible architecture enables a wide range of applications. A base cabinet's side or an island's back can be set up using this door panel. Your kitchen's appearance can be changed without completely replacing the cabinet by altering the door panel.
Built-In Panels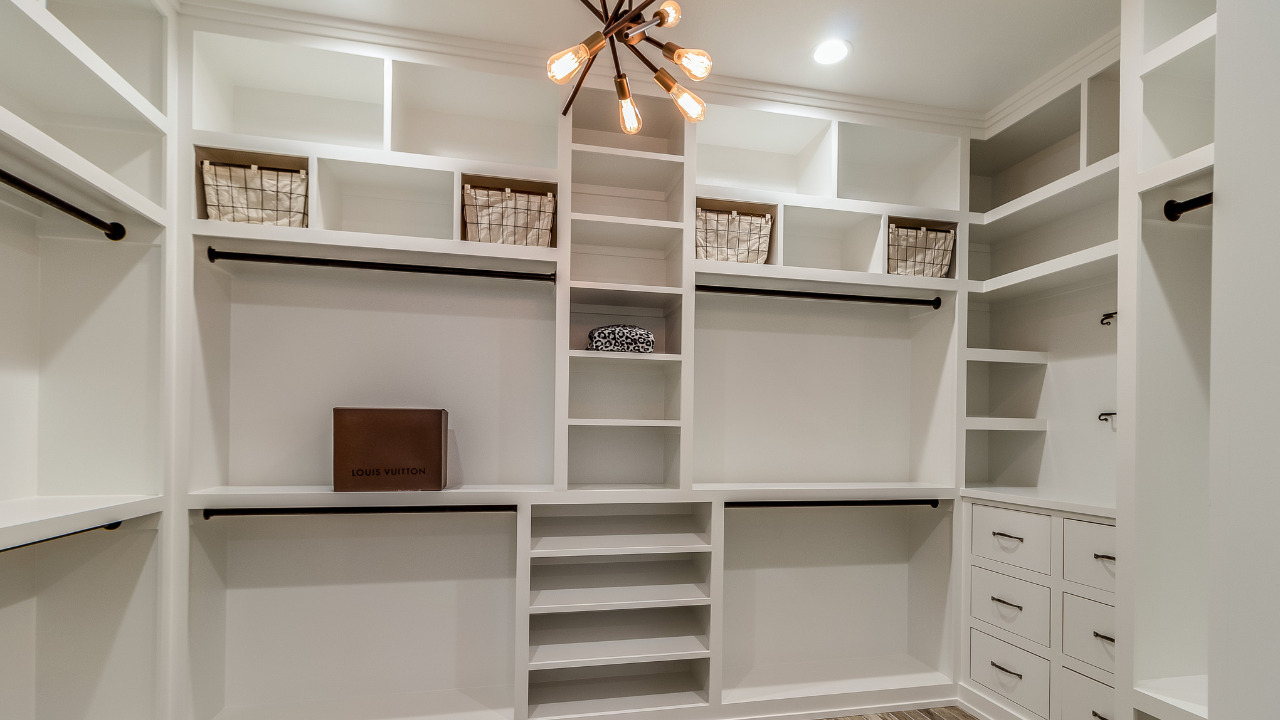 A built-in panel is a practical tool for giving your fridge a built-in appearance. It is made up of wooden planks that encircle a refrigerator. You can instantly give your kitchen a sleek, cohesive design by simply fastening a wood panel over an open portion of your refrigerator.
This not only gives your kitchen a luxurious appearance but also helps shield your fridge from normal use damage. Installing a fridge panel is a terrific choice if you're searching for a quick makeover for your kitchen.
Dishwashing Area Panel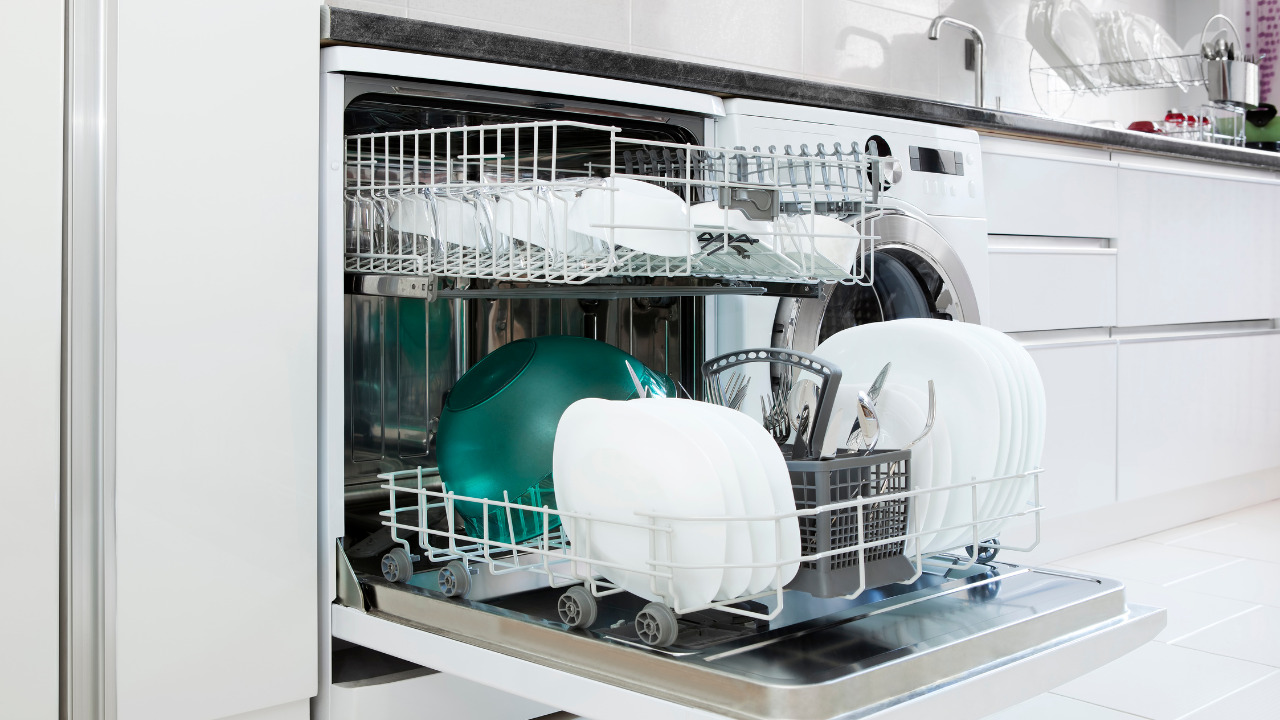 A kitchen accessory called the dishwasher panel can aid in creating a streamlined, uniform appearance in your kitchen. The dishwasher panel contributes to the kitchen's overall aesthetic by concealing the exposed side of the appliance with a panel that matches the cabinetry.
Steps To Attach Cabinets End Panels
1) Collect Needed Tools
The needed and essential tools for attaching cabinets end panels are
Drill bit
Tape measure
Level
Clamps
Pencil
A saw
2) Understand Your Requirements
Start by determining whether the height of any cornices or pelmets above and below needs to be included in your end panel's coverage or if it will merely cover the end of your cabinet's height.
3) Place End Panels On The Measured Cabinet Area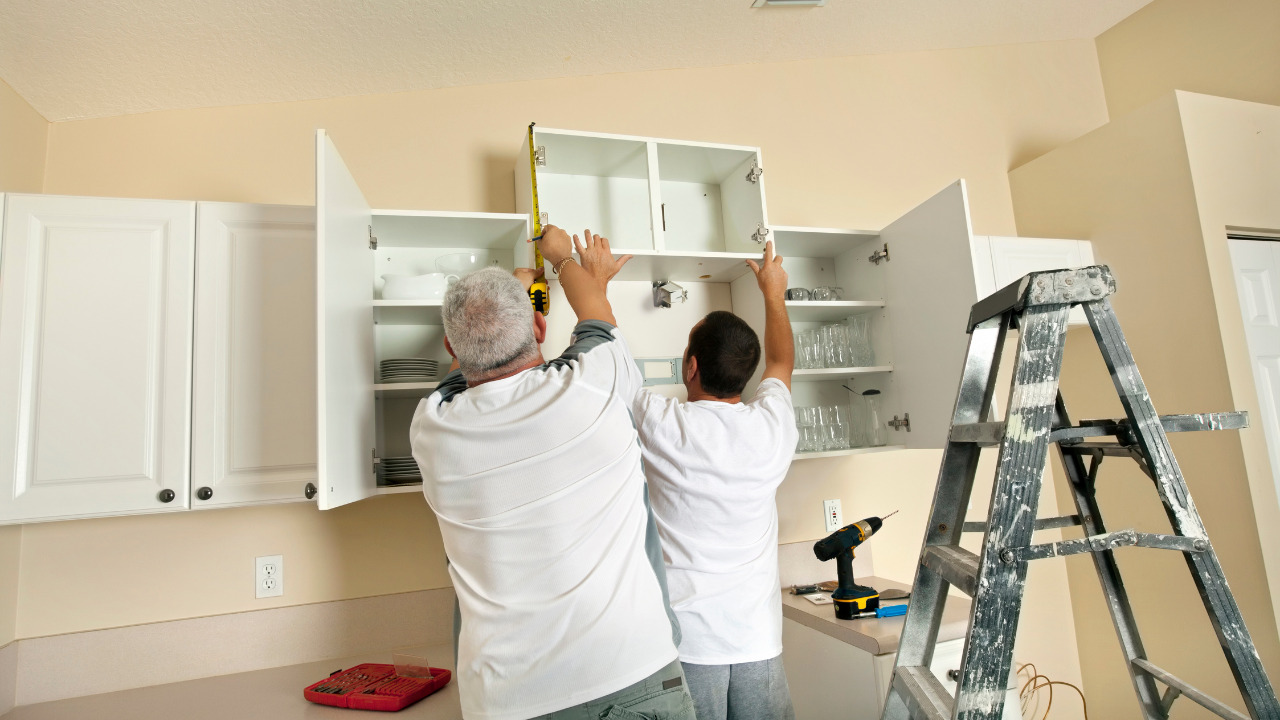 Clamp the clad-on panel to the cabinet, making sure to account for the door's thickness once it is installed in your dimensions. Mark any extra width on your panel with a pencil and a straight edge once the door is in place.
Use a hand or toothed saw to trim the extra cladding or end panel.
4) Include the Height Of The End Panel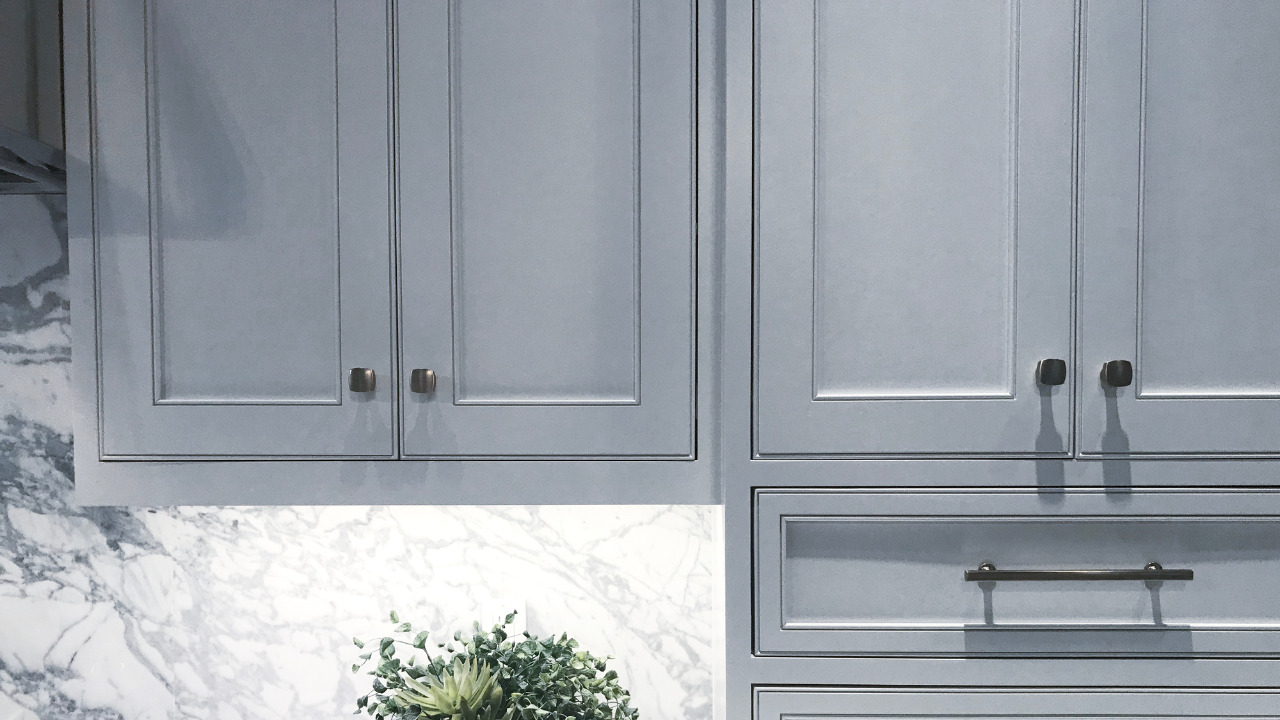 Repeat the process for the height, note the height of any cornices or pelmets that may be required, and mark up any extra height that needs to be cut from your clad-on panel. Remove any extra material.
If the panel's cut edge will still be visible after installation, cover it, if necessary, with some color-coordinated edge tape.
5) Align All End Panels Edges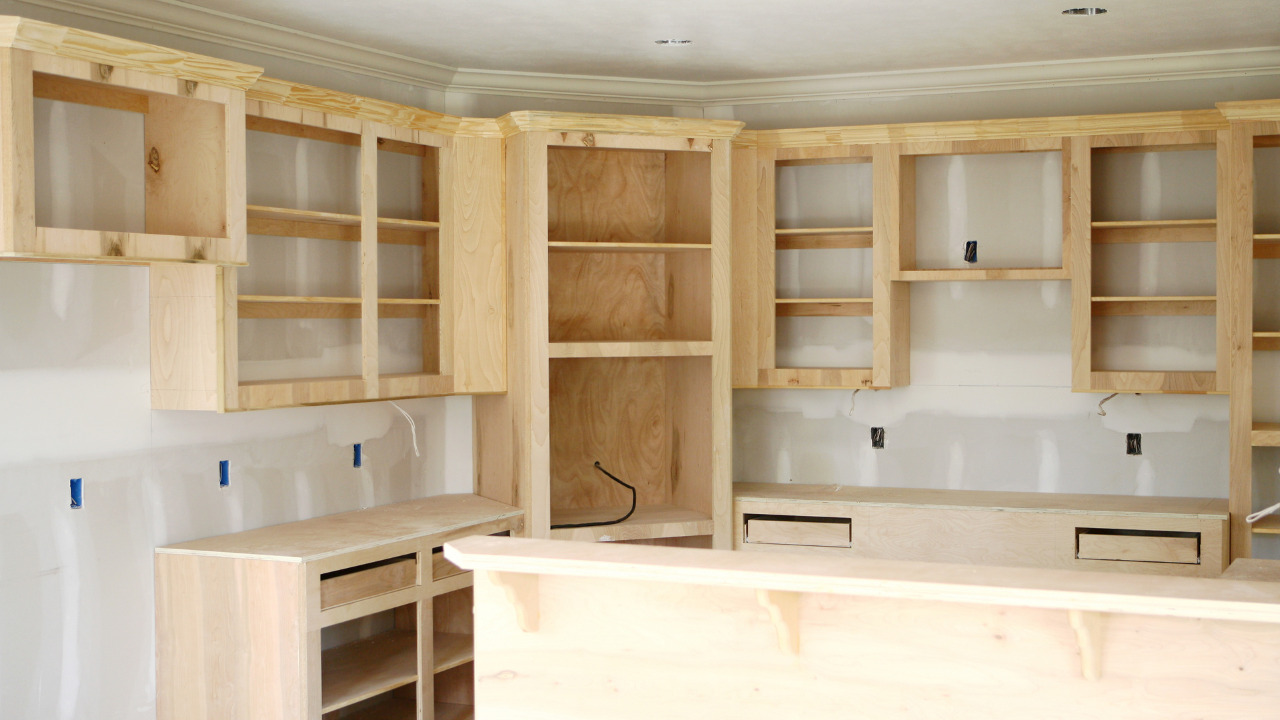 The end of your cabinet should have your clad-on panel glued to it. Align all the edges to ensure you have left enough excess to account for the door thickness. To secure, use the specified screw size and quantity per panel.
Why Should You Install Cabinets End Panels?
The right question would be why we wouldn't use the end panels. End panels do complete the work. You can achieve a whole, uniform look with them without any unfinished-looking areas.
On-off and even, the sides of the cabinet will get discolored or completely damaged for several reasons. End panels give off the spotless appearance that most homeowners desire and demonstrate to others that you didn't skimp on your refacing effort.
Additionally, the cabinet's side must be flush if you intend to install a crown molding to create a well-maintained area. The molding installation will be simpler with an end panel, and the finished product will look better.
If you choose painted or high-gloss cabinets, you won't be able to do away with the need for end panels. If you don't include them, you'll have that rough base that will stand out, and any adjacent walls and kitchen units will also look flat.
Give Your Kitchen Or Bathroom An Elegant Look
Cabinet door panels may provide a lot of depth and richness to the overall look of your kitchen or bathroom cupboards. These designs appear good when the polished flat end is all present, but adding a fake door or end panel to the end of a cabinet makes it look prettier.
Frequently Asked Questions
How to decorate the cabinet's sides?
Cover the sides of the cabinets by hanging paintings, prints, or personal photographs there. Use a single, substantial work of art or collages of several smaller ones to decorate each cabinet. To create the idea that the cabinet surfaces are living room walls, choose artwork that complements your living room's design rather than your kitchen.
How to cover the unfinished sides of cabinets?
Skin panels are used to cover the unpainted sides of the cabinet to match the paint or stain you've chosen for the cabinet doors. To ensure that the skin panels lie flush with the edge of the face frame, they are fastened to the unfinished cabinet sides.
Can you replace the cabinet's end panels?
Side panels can be a nice finishing touch and are simple to install and replace. That is what an end panel replacement is! It takes the place of the cabinet's standard white end panel. Replace the regular white end panel in the cabinet pack with the colored one, then assemble the cabinet according to the instructions.
Bottom Line
End panel installation is straightforward, especially for a skilled cabinet refacing professional. Installing them won't take much extra time, but the final product will be much more cohesive. There is no need to arrange additional work time because the installation will be completed alongside the other tasks.
Ask your cabinet refacing specialist for additional advice if you're still unsure whether you want to incorporate end panels with your refacing project or which end panels to pick.