The average household has more than 300,000 items. Effectively moving all these items to a new apartment or house can be a nightmare.
Moving services will take the stress out of your hands and safely move each item to the new place. They will come with their equipment, personnel, and trucks. If they damage or lose something, they will have to replace the item.
But how do you get affordable moving companies? This article will explain.
Determine the Type of Movers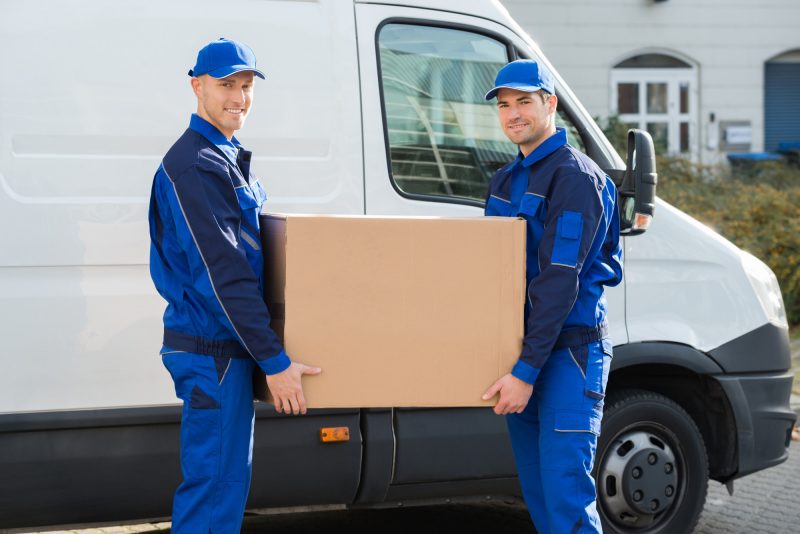 Your first task will be to know the moving distance. You may be moving to a different suburb within the same city. Alternatively, you may be relocating to a new state.
Local moving will happen more effectively if you hire local movers. Similarly, interstate packing and moving companies will be ideal for cross-country moving.
Ask for Referrals
After you've determined the type of moving services needed, you'll do some research. Your friends, family, and co-workers may recommend the best moving service. You can also check out the neighborhood and local message boards.
Facebook and WhatsApp groups are also great places to acquire a positive referral. However, some companies may use this opportunity to advertise themselves online.
If somebody suggests a moving company, it would be better if you looked into their background. This is because some people may have been hired by moving services to advertise the company anonymously.
Vet the Moving Services
The referrals will produce many companies. It's time to narrow your list. The Federal Motor Carrier Safety Administration provides a list of companies that have not done good work in the past.
For instance, somebody may have filed complaints about a moving service.
The Better Business Bureau is another agency that can help you. They also receive complaints from dissatisfied customers.
If a company has engaged in fraud before, it'll be listed by the Better Business Bureau.
You can also get online reviews about the company. Facebook pages and Google local listings are excellent places to begin.
Request Quotes
Once you've vetted all the companies, you'll remain with about four or five potential moving services. The next action is to contact these companies. You can submit a comprehensive list of the items in your home and where you're moving to.
A qualified company will come to your house and do an inventory. Therefore, if the moving service gives a quote through the phone, then they're not qualified. An accurate quote can only come about once they have seen your items and requirements.
You'll get two types of estimates:
1. Non-binding Estimate
Generally, a non-binding estimate means that the company can't charge you more than 10% of the original quote. Nevertheless, small moving companies are at liberty to charge more than this percentage.
Some moving companies can end up charging twice the original estimate.
2. Binding Estimate
In this type of estimate, you'll only pay the amount stated in the original quote. However, you'll still be required to pay for any additional services that you request. For example, you may ask for extra packing materials that the company didn't list in its initial quote.
At the same time, you may ask the moving personnel to help you arrange the furniture in your new home. If this wasn't stated in the original quote, then it'll be paid out of your pocket.
Many local movers will be reluctant to give a binding estimate. Instead, they'll try to give an attractive estimate so that you can hire them. You'll only know of the full fee when you receive the invoice.
Some states don't allow binding estimates. For instance, you'll only receive a non-binding estimate in the state of Georgia. Consequently, you should check in with the Secretary of State's office to know what moving rules are applicable in your state.
Never Pay a Huge Deposit
Full service moving companies will never demand huge sums of money upfront. If you encounter a company asking for a significant deposit, you should stay away from it.
As a rule of thumb, you shouldn't pay more than 20% of the total amount. In addition, the deposit should be made via a traceable and refundable method. For instance, you can use a credit card to make the payment.
Thoroughly Review the Contract
A lot of traps can remain hidden in a contract. The best approach is to read every word and understand what it means. Once you encounter something that you don't understand, you'll seek clarification from the moving service.
Paying special attention to what is not included in the contract is also a good idea. Consequently, you should know the various fees that aren't listed in the contract. If the company fails to list something important, you may have to pay for it later on.
Also, you can negotiate the moving company prices. If you think that some things are coming at a very high price, you can talk to the moving service and adjust the prices.
Finally, you can ask the company to remove some of the things in the contract. Some of the materials may not be necessary in your moving process.
Insurance and Licensing
Some of your items may get damaged during the moving process. You need a moving service that can pay for that damage. Therefore, you should check if the moving company has an insurance cover.
A moving service may also require a license to do their work. Licensing shows that the company follows best practices and won't disappear with your items.
Timely Pickup and Delivery
The moving service must provide an accurate schedule. They should state when they will come to pick your items. Moreover, they must provide an accurate arrival time.
Relocate With Ease by Choosing Affordable Moving Companies
Moving has never been an exciting event. It is full of extensive planning and intensive manual work. That is why you need the services of affordable moving companies that will do the job at an affordable cost.
Have you enjoyed reading this blog? If so, check out our other Construction and Home Improvement content.