Soffit boards on a patio roof system help to clean up the appearance of your outdoor living space. A soffit completes the patio's aesthetic and insulates and protects it from temperature variations. A soffit installed beneath a porch looks fantastic and protects your home and roof from the elements.
The vinyl soffit is made to be fitted in a straight line from the wall to the fascia. Vertical siding is comparable to soffit panels. Soffits offer style to any porch while also providing ventilation. Learning to install a soffit yourself has numerous advantages.
Installing soffit panels is a relatively simple DIY project, whether for structural safety or aesthetic reasons. Continue reading to find out how to put a soffit beneath your porch.
Soffit: An Overview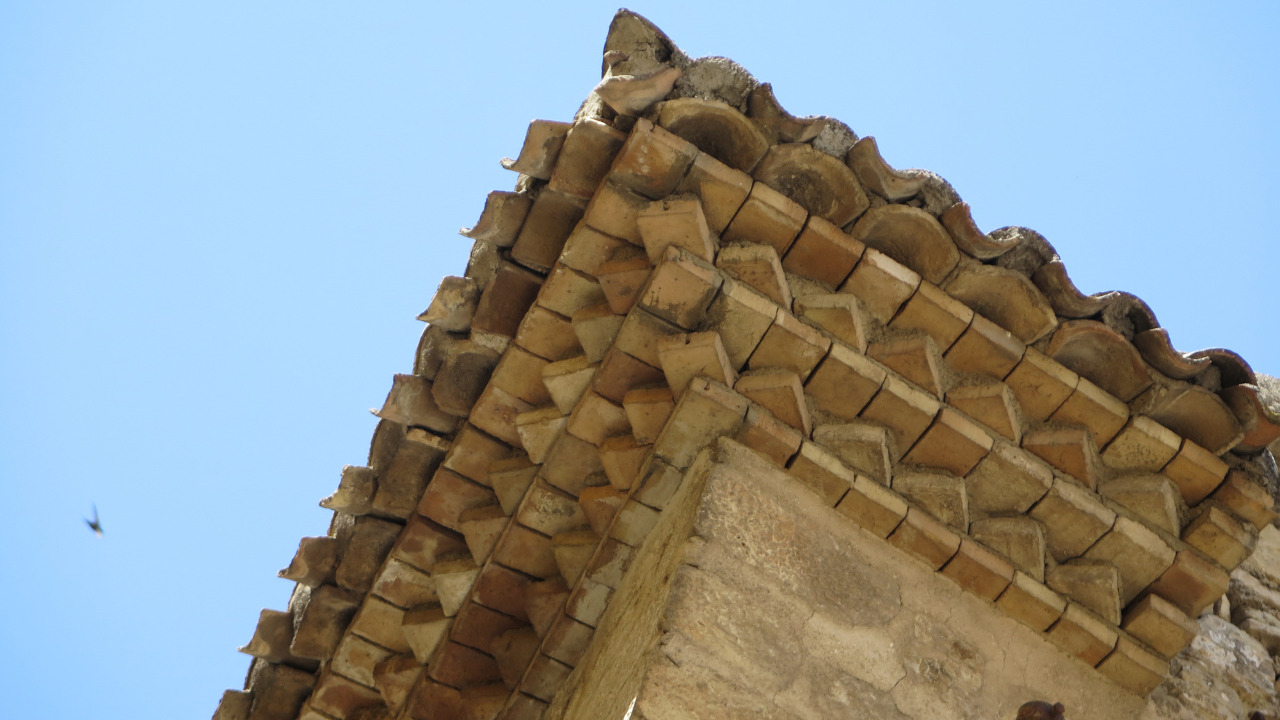 The exposed siding beneath a roof's overhang is known as the soffit. It can be used as an architectural feature on the outside or inside. Under the eaves, the material connects to an outer wall and the roof's edge. Its aesthetic value goes overlooked from afar because it is positioned on the bottom of a roof.
This is not to say that soffit is unimportant. Soffit is typically the same design or color as your home's windows or exterior. It can be made out of vinyl, metal, or wood.
The soffit maintains a constant airflow between your home and the attic. Under a porch, it serves the same purpose. A soffit reduces mold and moisture growth to outline the roofline. It also shields your home from inclement weather, such as heat, rain, and snow. Such events might cause water damage to the inside of your roof.
What Is The Importance Of  Installing A Soffit Under A Porch?
Even beneath your porch, ventilation is the main justification for installing a soffit. The soffit also protects a portion of your attic by enclosing the underside of your roofing. The sun pounding down on your home and the energy inside your attic combine over time to create heat inside your attic.
Your roof will warm very quickly if you don't have enough ventilation. Inadequate ventilation can further hasten the shingles' deterioration and, during the colder months, ice dam development, frequently resulting in water leaks.
As your HVAC system works harder to maintain a reasonable temperature in your living spaces when your attic is overheated, your energy costs will be significantly higher. Ventilation is also essential to keep the humidity levels in your attic.
Humidity can build up and result in issues like wood rot and mold if your soffit isn't properly ventilated. Soffits provide the exterior of your house a polished look, despite their lesser importance. You'll have an ugly view of the rafters on the underside of your roof if you don't have them.
Practical considerations also support the requirement for a soffit.
What Are The Types Of Soffit Materials?
Soffits are available in various materials, much like the numerous other components that make up your home's exterior. Every single one has distinctive qualities that may or may not make it the best option for your house.
It's crucial to analyze all your alternatives before deciding on the best soffit material to identify where some may fall short, and others shine.
Vinyl Soffits
For far less upkeep than wood, vinyl soffits are offered. Like other choices, they come in vented and perforated varieties, and most mimic wood grain.
However, they are extremely prone to heat and cold, melting in excessive heat and cracking in freezing conditions, much like all other vinyl products. As a result, they might not endure as long as you require them to safeguard your home.
Aluminum Soffits
Besides wood, aluminum has also been used for soffits for a long time. It is available in various hues and textures and can be smooth or have a faux wood grain. Metal can be solid or perforated for increased airflow, just like wood. Insect-repellent and flame-resistant, it also resists both.
As a result, aluminum has several drawbacks, including the ease with which it can be dented, the gradual development of a powdery surface, and uneven color fading. The aluminum fascia has a lip at the bottom and sits directly over the wood fascia.
The Fascia board is available in two common widths. To choose the width to purchase, measure the width of your wood fascia. Use wide ventilated panels to make ordering easier and quickly cover vast areas.
Wood Soffits
Wood soffits, one of the oldest, have a highly appealing texture and grain. Wood soffits are still in use and remain favored today, just like wood siding. Some may be entirely solid, while others may be perforated or have vents built into them.
They are also available in many colors for your specific design aesthetic. Wood soffits' main drawback is that they require a lot of upkeep and attention. They will withstand rot and insects if fashioned of cedar, but only until they soften.
Cedar can also bleed or stain the paint if a primer is not utilized. However, wood soffits will require painting from time to time to avoid rot and maintain their best appearance.
A Few Considerations Before Installing Soffit Under A Porch
If You Are A DIYer, Install Soffits Yourself And Save Money
You are more than capable of cladding the facias and soffits on your house if you don't fear heights and have a basic understanding of hand tools. You'll observe that the light, thin aluminum trim is simple to cut and bend with low-cost tools.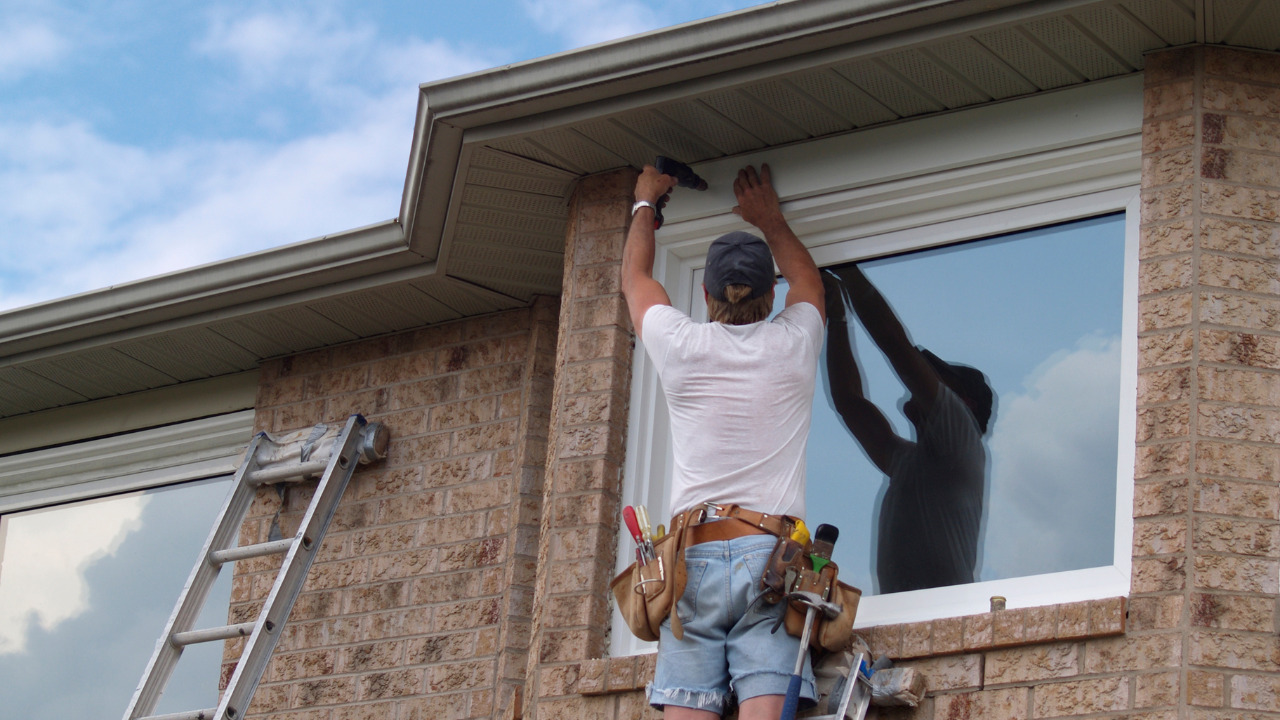 Installation is simple, thanks to other unique pre-bent pieces. Although the materials are pricey, you will save much more by doing it yourself rather than paying a professional.
Examine Porch Roof Firstly
If your roof framework or soffits have water damage, you probably have major roof issues that must be fixed before beginning this repair. The new metal won't be harmed by water, but by hiding leakage signs, you could hasten the destruction of the underlying wood.
Ice dams and even sagging shingles that create a trench behind the fascia are all common issues. Even a new roof might be required. Have a pro decide if you're unsure before you begin.
Consider Vented Soffit Material Always
Different lengths of soffit panels are available. A vented soffit contains many holes that keep insects out while letting air flow. No holes exist in an unvented soffit. Most installers use vented material, even in locations where venting is unnecessary like gable ends.
To streamline ordering and quickly cover large areas, use wide-ventilated panels.
Steps To Install The Soffit Under A Porch
Prepare for the job by inspecting and planning ahead of time. Nail down any loose panels, boards, or shingles before re-siding. When necessary, inspect surfaces for straightness and fur.
From diverse viewing angles, surfaces should be homogeneous and straight. While the installation process is simple, having a few extra hands-on decks will speed things up and make attaching the upper boards much easier.
The soffit installation determines the placement of the inner and outside corner posts. Before the last course of siding is laid on the wall, the soffit must be completed. The vinyl soffit is made to be fitted in a straight line from the wall to the fascia.
Needed Tools And Materials For Soffit Installation
screwdriver
circular saw
jig saw
hammer
fascia folding tools
circular saw
pry bar
measuring tape
pencil
soffits
metal snips
1) Observe The Patio Area
Examine the patio area to ensure an acceptable distance separates the soffit's fascia side end and the exterior wall transition. This measurement determines the number of soffit board widths required. The part of your siding above the soffit is known as the fascia. This is frequently an exposed roof overhanging board.
Installation is simple when using a material like vinyl beadboard soffits. Vinyl beadboard panels can be hammered down on one side and locked together on the other. These soffits are comparable to others, but they're easier to put up if you don't have the necessary tools or knowledge.
Following the same outline should yield adequate soffit width to compensate for the differences between home and porch roof framing.
2) Install The Board Planks
Now it's time to start laying the board planks. Begin on the external wall and work your way up to the fascia. The porch trusses should be aligned with the edges of the soffit planks. Nail the boards to the trusses if they are.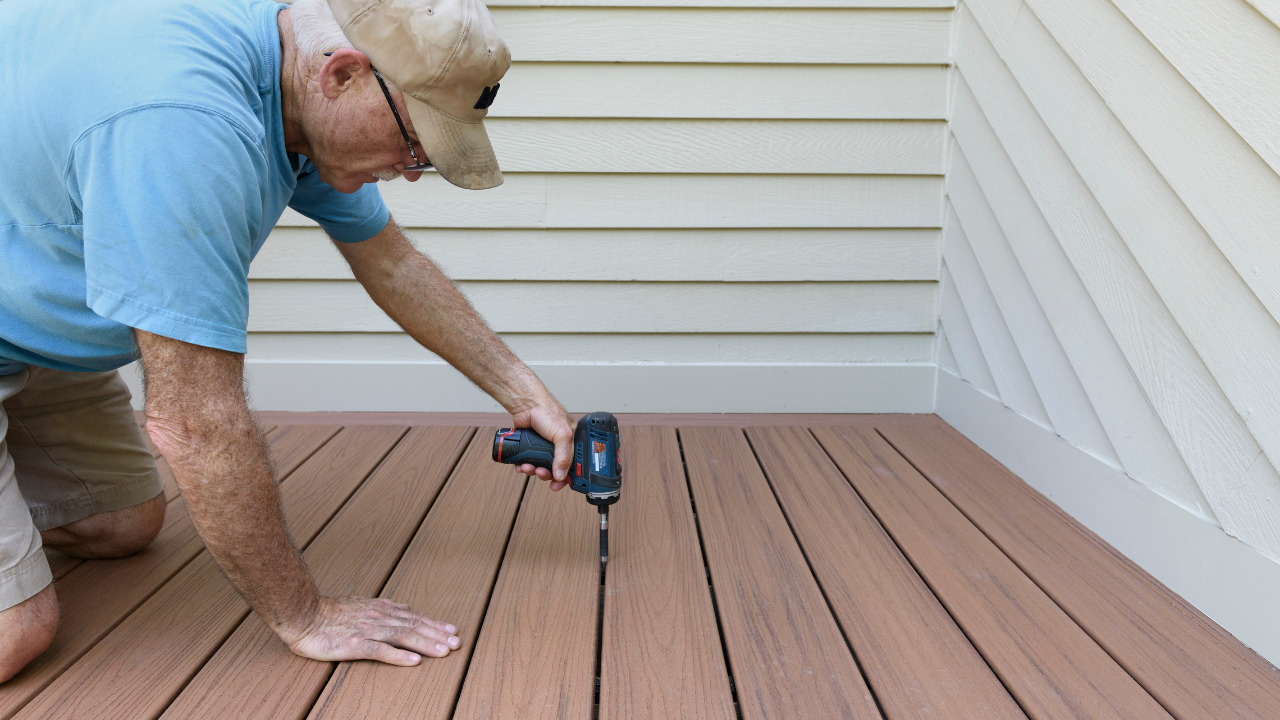 One soffit board ends, and another begins, stagger the butt seam joints. There should be one or two gaps between these. Boards with two butt joints in the same truss should not be seen. That's all there is to it. Your soffit is now in place, and you have improved airflow.
3) Cut The Unnecessary Soffit Boards
Working your way down to the fascia, start at the patio-to-exterior-wall transition. The ends of the soffit boards should be aligned with the patio trusses' center. Using a large-gauge finish nail gun, secure them to the trusses. Ensure the butt seam joints and places where one soffit board plank meets another are staggered.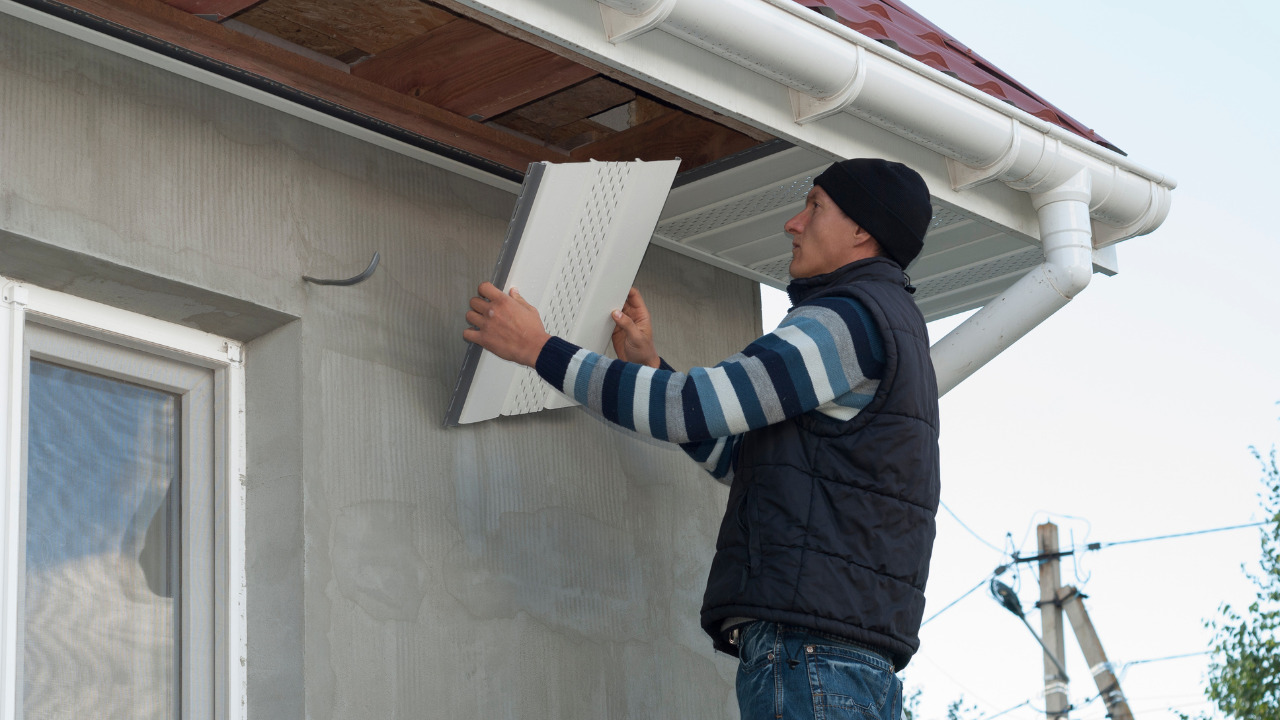 Avoid having two consecutive butt joints on the same truss by separating these butt joints by at least one to two sections.
4) Use J-Chanel To Anchor Soffit Edges
The length of aluminum with a J shape and is used to fit the soffit up against the house is called a "J-channel." It should be used to secure soffit edges not protected by aluminum fascia.
5) Use Metal Drip Edge To Direct Away Water From Fascia
Your home might already have a metal drip edge. It extends beneath the shingles and deflects water off the fascia's surface. If the drip edge is still in good condition and you like the color, you can reuse it.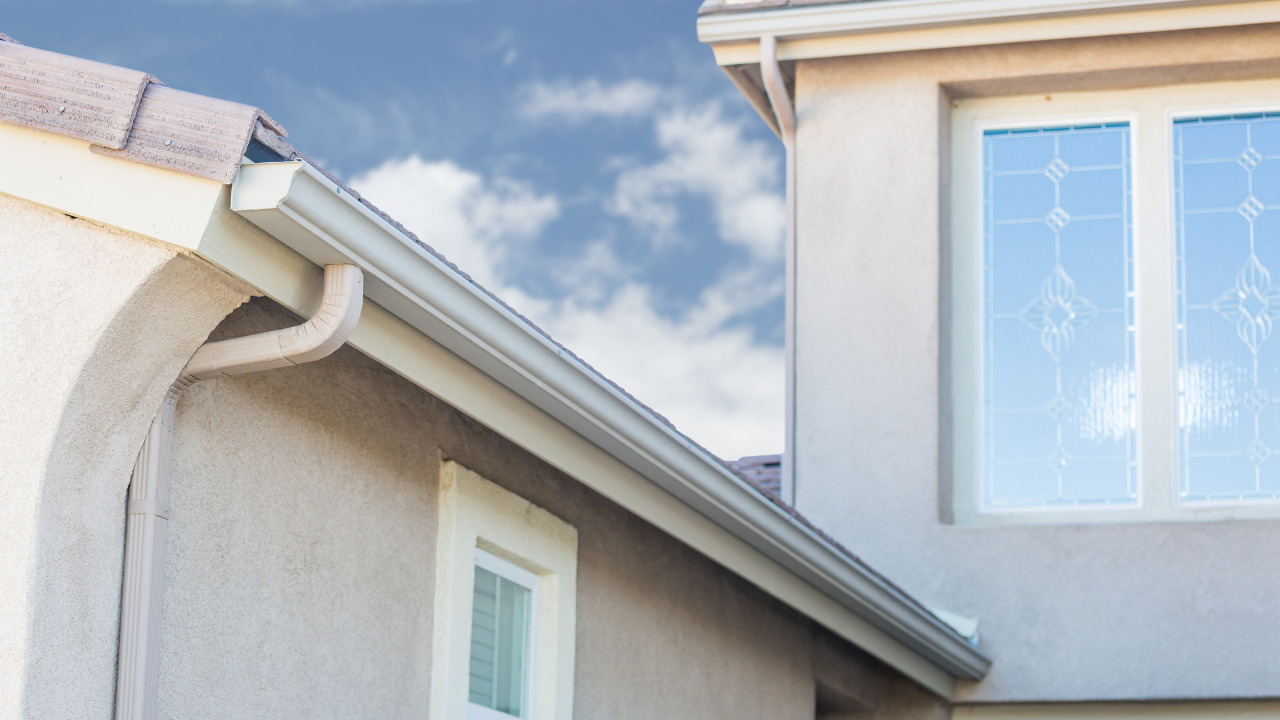 Don't bother getting up on ladders when measuring your soffits and fascia. Measure the wall's halfway point at the end of the roof to obtain the lengths for the gable trim. This is about where the roof angle will be.
When Don't You Need To Add The Soffit?
The soffit is the visible piece beneath the overhanging element of the roof eave. Its primary purpose is to aid attic ventilation by circulating through small holes.
Although soffit vents can be utilized for intake, they are not the only option. You don't need to add more intake venting if your roof is vented and you already have plenty. Furthermore, not all roofs require ventilation; hot roof designs insulate and close the rafter bays.
While installing vinyl fascia and soffit over wood is possible, you must ensure that you comply with local building codes. Before installing your vinyl soffit over the plywood, ensure your attic has ample ventilation.
Which Material Is Best For Soffit?
You can choose from a wide variety of soffit materials, such as fiber cement, vinyl, aluminum, and wood. The only substance that can withstand cracking, chipping, and insects are fiber cement, possibly the best of the group. As a result, whether it is used for siding or soffit, it is a better product overall for the exterior of your home.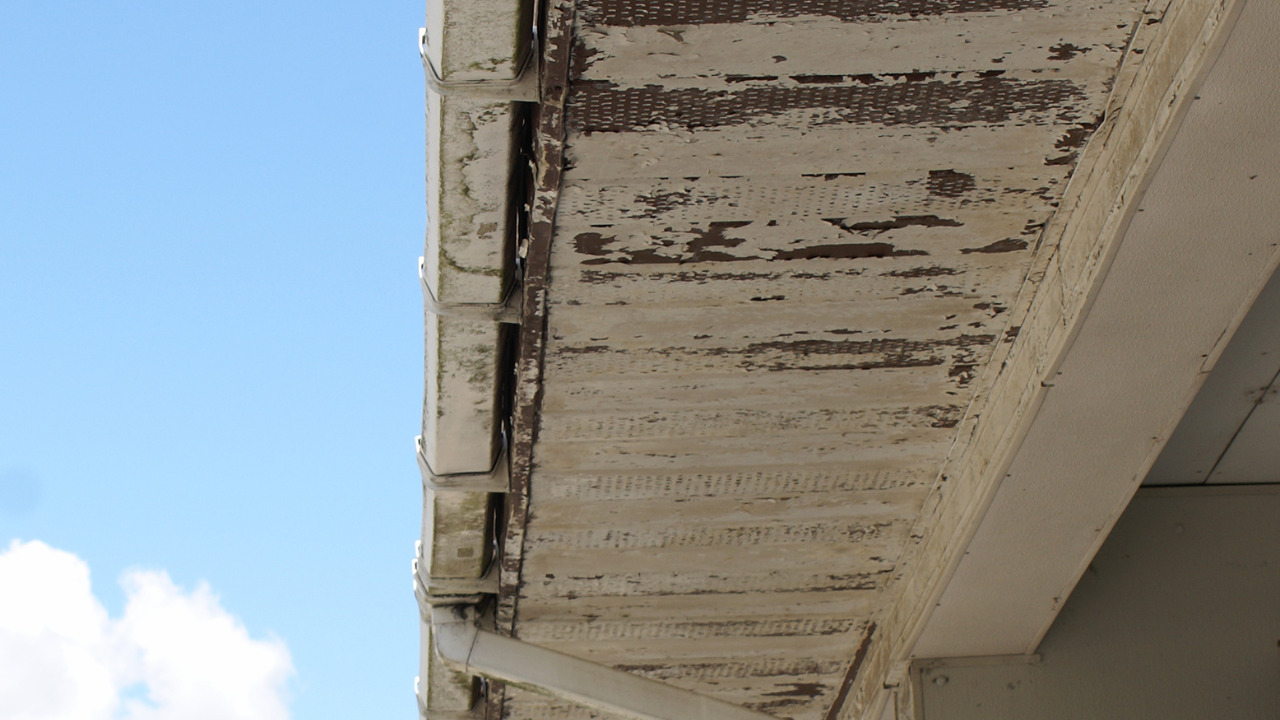 Of course, it is ultimately up to you to decide. But if you use fiber cement, you can be sure you're getting the greatest soffit material available.
Maintenance And DIY Installation Tips For Soffit
Even though you might be tempted, it's not the greatest strategy to begin installing the soffit at the corner and move left to right. Soffit installation should always begin in the middle of the overhang's length. After that, move toward each end while moving outward.
This installation technique enhances the clean, smooth appearance along the soffit. The starting point technique is slightly different when putting the fascia over the soffit. Start installing the fascia at the house's corner, which is furthest from the front yard or the main entrance.
The beginning rather than the end of fascia seams is typically when they are most noticeable. The doorway and front of the house, which receives the most visual attention, are two places where applying this technique will ensure that the seams are less obvious.
Conclusion
You'll almost certainly require assistance if you're learning to install a soffit under a porch. Soffit is a significant feature for various reasons, including aesthetics, maintenance, and functionality.
Hopefully, this article will offer complete guidelines about the soffit and how to install it appropriately. So, you don't need to hire a professional for this installation once you have understood all steps.