When building a house, one of the many considerations you'll have to decide on the type of ceiling. Interior ceilings usually use drywall rather than conventional plaster glass sheets and moldings because some current building designs prioritize cost-effectiveness over aesthetic beauty.
The main advantage of plaster glass ceilings is that they have a better paint finish and are less prone to peaking in the seams and popping the nails and screws than other ceiling products.
Many people still prefer the classic, unique aesthetic of plaster, which includes the choice of exquisite patterned cornices and domes, when building a home today. A plaster ceiling will survive for years and years, as well as be durable and attractive.
Let's learn a little bit more about the plaster glass ceiling, its uses, types, and cost.
What is a Plaster Glass Ceiling
As the name suggests, this ceiling type is a combination of plaster and glass. This architectural element is used to create a visually stunning ceiling structure. The primary support structure is made out of plaster or gypsum-based materials. These are sculpted (or molded) in different patterns or textures. Therefore glass aesthetics are enhanced.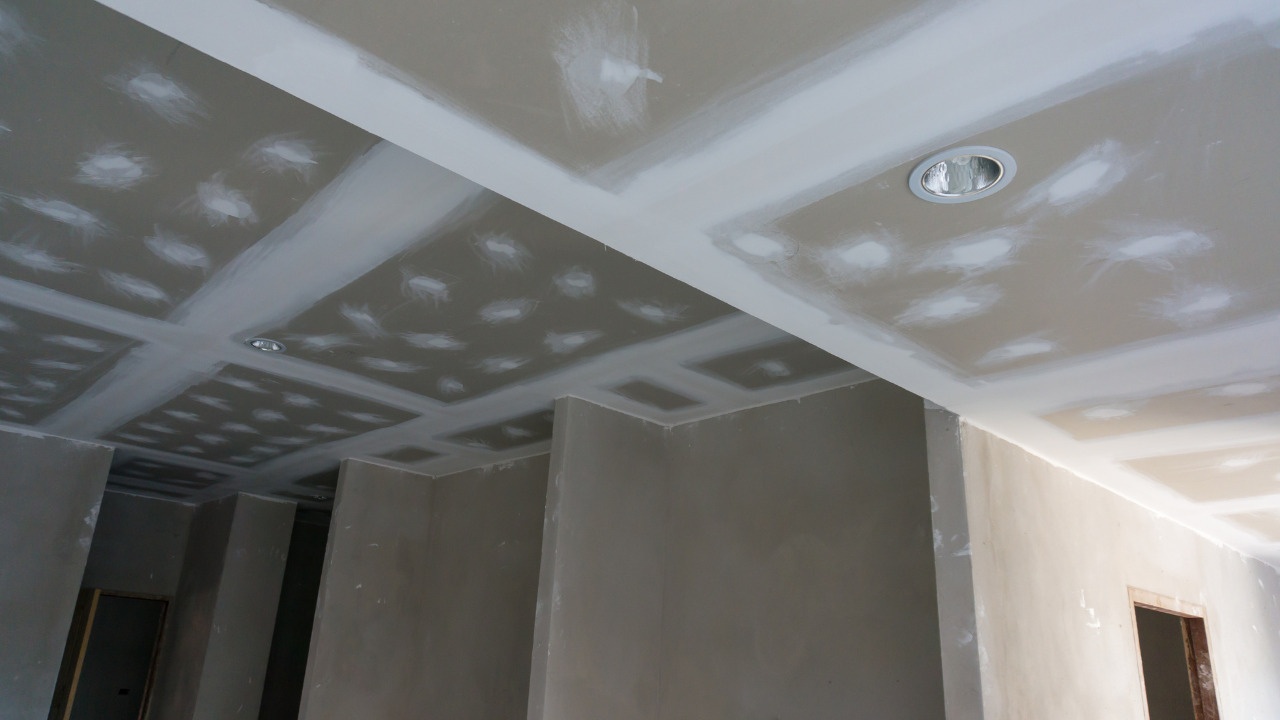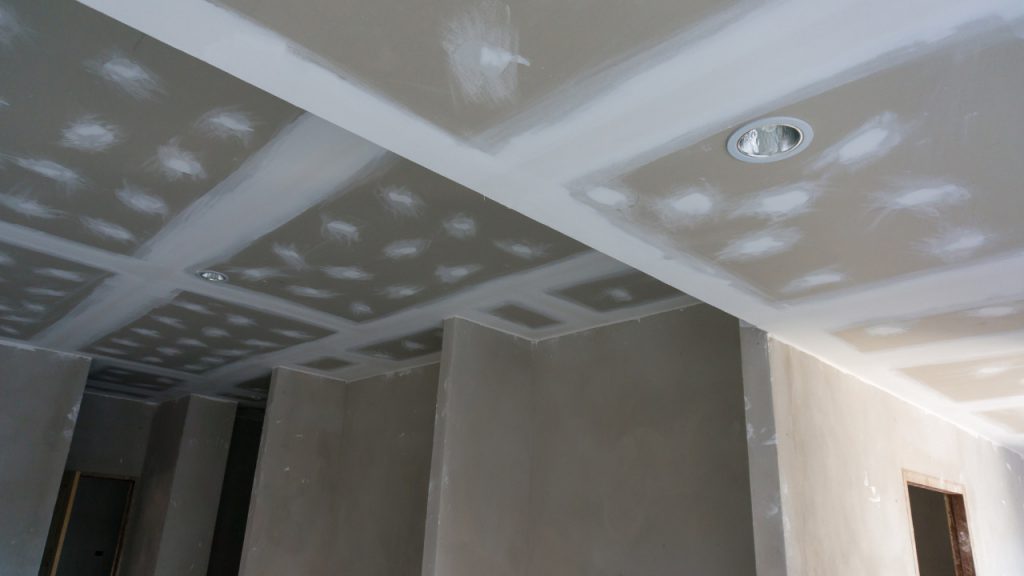 The plaster elements are usually combined with the glass panels so that light can pass through the ceiling surface. If you've ever seen grand ornate architecture like ballrooms, churches, and upscale residences, you will surely find plaster glass ceilings. Therefore during home remodeling, one can install this ceiling with the purpose of adding more sophistication to the interior.
Surprising Benefits Of Plaster Glass Ceilings
Plaster ceilings provide a flatter, more even appearance. This means plaster produces a better finish because it absorbs paint evenly, which is especially useful when using washable paint that accentuates flaws more on installing a plaster glass ceiling. If you are skeptical about why to install plaster glass ceilings, then the following benefits may convince you.
Infusion of Light
Plaster is more forgiving if you have a room with many natural lights or lights that can cast shadows on the ceiling. Do a lot of new homes these days appear the same to you? Installing a plaster glass ceiling will reduce your energy costs but will also let the natural light in. This interplay between the shadow and light will give the space illusion of more depth and dimension.
Rightful Elegance
Talk about enhancing the visual appeal of a building, you will find plaster glass ceilings on the top of the list. The combination of intricate work on the ceiling adds a more luxurious look to the interior. Therefore the aesthetic appeal and elegant looks make the space more captivating. Old historical buildings are a great example.
Beautiful cornices or arches may be produced from the plaster; long spires of ribbons and bells can be utilized to create a pleasant appearance, and rose designs can be found in ceiling centers and domes.
Better Than Gyprock
Solid plaster is another name for this sort of ceiling. Plaster glass is often 10 to 12 millimeters thick and weighs significantly more than gyprock. Several factors influence weight. A timber roof frame can be fitted with plaster glass.
This material is secured in place by hessian straps that are wrapped around all of the timber joists. If properly cared for, plaster glass can last more than fifty years.
Durability
Once installed, plaster glass ceilings remain much longer. They also provide a room with more intricacy, character, and acoustic benefits. The disadvantages of this material include the high installation cost and the fact that dirt can be absorbed by the ceiling towards the top, making it appear dirty over time.
The possibilities for gorgeous designs are nearly endless. Plaster adds beauty and elegance to a ceiling, making it more robust and longer-lasting. Ideally, plaster ceilings can last a lifetime if properly installed.
How To Install The Plaster Glass?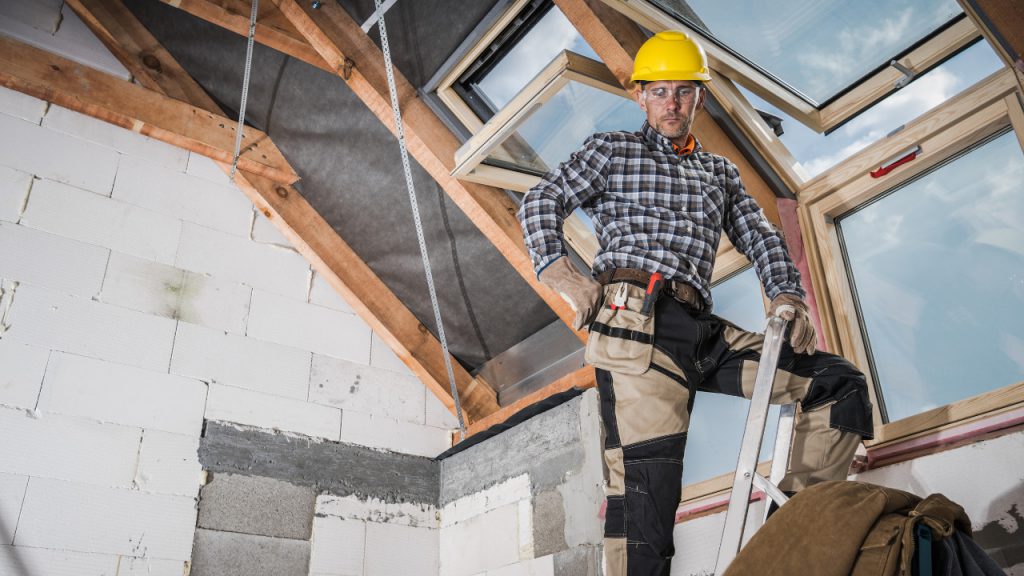 Bostick adhesive and screws secure the handcrafted plaster glass sheets to the ceiling battens.

With a ceiling hollow, the joints are wadded whenever possible. Wadding is a hand-mixed mixture of sisal/hemp and casting plaster trowelled onto the joints to keep them together. You can do it on the underside of the plaster glass sheet.

A skilled plasterer can plaster the plaster glass board joints and screws once the glue has been set.

It's time to paint once the plaster has dried. A colored oil base sealer must be applied first, followed by two paint coats.
Repair Vs. Replacement of Plaster Glass Ceiling
Many modern ceiling contractors lack the experience and ability to restore an old plaster glass ceiling to its former beauty. Most professionals will advise destroying and removing drooping or deteriorated plaster glass ceilings, as they may lack the expertise or confidence to restore them.
However, some reputable professionals are passionate about ornate ceiling repair and will go to great lengths to restore your plaster glass ceilings.
They believe that plaster glass ceilings add so much to a room that repairing and restoring them is worth the effort. But it depends on your needs and requirements. You can go for the restoration and also replacement according to your budget.
What is the Best Time to Repair Plaster Glass Ceilings
If you want to know if your plaster glass ceilings need to be repaired, there are two things you need to look out for. Your ceiling cracks are the first sign, and a sagging ceiling is the second. Although both require immediate attention, the second one is undoubtedly far riskier.
A thin line or a brown spot on your ceiling can signal the beginning of a cracked ceiling. Roof damage or other factors may have caused these fissures. You should contact us immediately if you start to detect any cracking noises from your ceiling, see that the lines are getting worse, or see any blistering forming.
Look for any plaster that might also fall to the ground. Repairing the issue might be sufficient to prevent it from getting worse in some cases when plaster glass ceilings need care for aesthetic reasons. Without the need to replace the entire ceiling, early intervention is a cost-effective alternative.
Why Don't People Choose Plaster Glass Ceiling
No doubt, plaster glass is a great ceiling solution. But it also has a lot of issues and problems.
Plaster glass's two most prevalent problems are surface crevices and ceiling drooping. Plaster glass is costly to install, but its nuances and character make it well worth the money. To make sure your roof's structure is still sound, you should only have a drooping ceiling repaired by professionals.
Experts will meticulously reconstruct your inside plaster glass ceiling to match the current style. The root of the problem is identified.
Final Thoughts
For cosmetic reasons, some plaster glass ceilings may require care, and fixing the problem may be enough to prevent it from worsening.
Early intervention is a cost-effective alternative to replacing the entire ceiling. Sagging ceilings, as previously indicated, are far worse and are caused by water damage from leaking pipes or rain. The sagging will worsen over time, threatening you and your family.
To guarantee that the structure of your roof remains sound, you should only have a drooping ceiling repaired by professionals. The ceiling must be carefully dismantled in pieces while the supporting walls and roof are renovated structurally.
You must restore or replace the plaster glass ceiling on time. Indeed, hiring professionals for this maintenance work would be great. The choice is yours!