Bowfishing is a modern fishing technique, but sometimes it can be frustrating, especially after night, when you can not make enough lights on the water and power your essential devices.
A generator might be a good solution for getting rid of these problems that provide the much-needed light for fishing in the dark. Also, it gives power to other electronic devices like your mobile phone, electric stove, etc.
When purchasing a generator, most people are confused about what size would be ideal for Bowfishing. Generally, the size of a generator for bow fishing depends on the wattage required to run the lights, electric stoves, and other equipment on your boat through the generator.
For example, if you think you will need around 1000 watts to run all devices, then you have to purchase a generator that can meet your power needs.
Why Do You Need a Generator When Bowfishing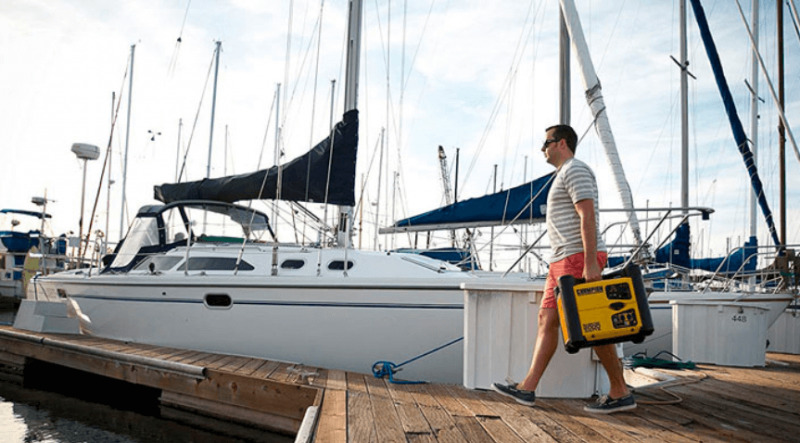 A generator is useful equipment for getting enough power sources during the lack of electricity. As many bow fishers like to hunt fish during the nighttime to avoid the daytime sun, a generator will be required to light up the fishing area. Below we have presented three significant advantages of having a Generator for Bowfishing that will fascinate you.
Light
Light is one of the leading causes of having a generator on the boat during the night. A good fishing light will need a generator to power it. When hunting fish at night, you have to rely on your fishing light more than any others. This light helps to light up the water to see the fish.
Entertainment
Hunting fish during the night tends to be alone and makes you bored when floating around the lake. You can bring a little entertainment playing music on the small set of speakers. Besides, using the generator power, you will be able to power any of your devices.
Cooking
If you have any electric cooking facilities on your boat, you can take advantage of them through your generator. When you are spending a long night out on a lake, you will be hungry. Using the generator power, you can easily prepare your food on your electric stove.
Why Choose a Generator over a Battery?
When choosing power sources during Bowfishing, you have to consider either a battery or generator. Although batteries are less expensive and do not produce any noise, their power supply is quite limited.
On the other hand, generators can produce sufficient energy to power fishing lights or other appliances. So, choosing the generator for Bowfishing could be an excellent choice to get enough power.
What Size of Generator Do I Need for Bowfishing?
Generator size depends on the load capabilities. So what size of generator you need totally depends on how much load you want to operate using the generator. For example, think about what load capacity will be required for your boat from the generator. You may want to use a light, a small stove, or some devices on your boat as well.
Check the total wattage of the devices needed from the generator power. This way, you will be able to estimate what power capacity you need. Besides, the Bowfishing generator comes with a space-saving design which makes it easy to palace on the boat. Most experts suggest using up to 1500 watts capacity that power almost everything in your boat.
How to Choose the Best Bowfishing Generator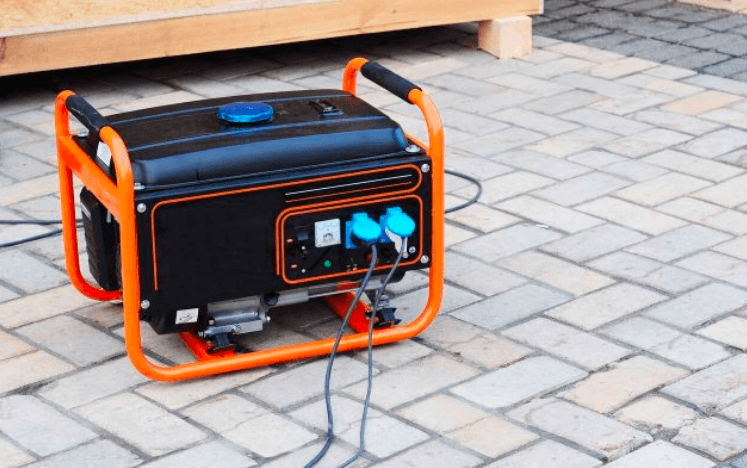 There are many factors you have to consider before buying a generator for Bowfishing. Below we have described some common factors that you have to take into consideration.
Wattage
The amount of power a generator produces is called wattage. If a generator produces more wattage, that means you can use more appliances. So you have to know how many watts will be produced by your generator.
Gas Tank Capacity
The gas tank's capacity determines the engine's efficiency by estimating the ability of the engine's run time. The engine run time depends on the amount of fuel or gas added to the Gas Tank.
Run Time
The generator's run time depends on the amount of fuel or gas added to the gas tank. This will help you determine how much time the generator will produce power while bow fishing at night.
Noise Level
As we said, batteries don't produce any noise, but generators do. If you want noise-free Bowfishing, try to use a less noisy generator. So, it is essential to examine the noise level before purchasing a generator.
Durability
As the generator is used for several purposes, it should be flexible to use. Your purchased generator must be long-lasting and durable. So, you have to check the durability because you don't buy generators too many times.
Storage Space
This thing entirely depends on the place you want to set up the generator. First, you have to check the space to place the generator on the boat and then buy one. Remember, the size of the generator will be larger in terms of quality.
How to Quiet a Bowfishing Generator
Generators are the most necessary equipment for Bowfishing at night, but they have one drawback that produces noise.
If you are fishing nearby where people live, you will need to quieten down your generator. Besides, constant noise from your generator could damage your hearing and make you irritated. To reduce your generator noise, below we have described the two easiest ways.
Use a Muffler
Using a simple car exhaust muffler or any kind of muffler on your generator's exhaust and placing it, you can make a difference. This way, you will reduce the noise coming from the exhaust and shift the sound direction of your choice.
Try a Bit of DIY
Make a ventilated three-sided foam box for your generator. This will reduce both vibration and noise. The noise will escape through the missing side of the box.
Conclusion
For anyone who loves fishing during the night, a generator is one of the essential pieces of equipment. With a generator, Bowfishers will be able to make enough lights on the water and power the different devices like mobile phones, electric stoves, and many more.
If the generator cannot produce enough power you need, your fishing experience will be ruined.
So, it is essential to check energy needs on your boat before you proceed to purchase a generator. Another thing, avoid buying generators that produce much noise that can scare the fish away. If you are new in this sector, follow the mentioned tips on choosing the best generator for Bowfishing while purchasing a generator.