It can be hard to manage all of our household duties. Even the things that have a direct impact on our wellbeing and health are difficult to manage at times. Extend that out to our gardening and landscaping ideas, and you might find it impossible to manage.
Sometimes, you just need to hire a professional to take care of the extra things in your life. They can do a pretty good job of it, too.
We're going to talk about the benefit of gardening and landscaping services today, exploring a few reasons that you should hire a professional. Let's take a look.
1. High-Quality Gardens
The first advantage of hiring professionals is the fact that they have experience crafting beautiful gardens. You'll be working with someone who has advanced knowledge of gardening and can take that expertise into their treatment of your lawn.
Not to mention the landscaping. Landscaping services can refine your garden and your lawn in a way that you would never be able to do if you were just on your own.
You might not think that it's something you need now, but once you explore the options available to you, you're bound to have a few ideas that won't get out of your head.
Looking for a landscaper? Don't sell yourself short, as there are a lot of wonderful changes that could get added to your lawn and garden.
2. More Resources and Tools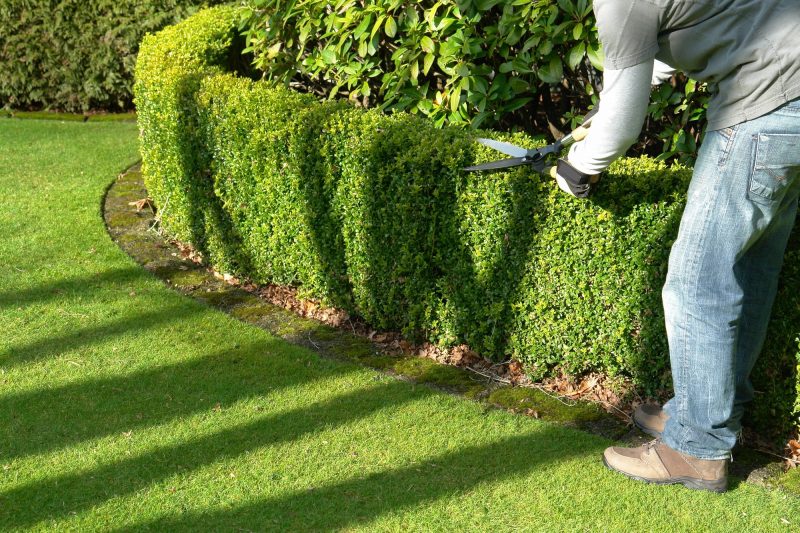 Professionals will have access to the best tools and resources available in your community. This is something that most home gardeners don't have access to.
There's a lot that you can do on your own, but professionals have top-level machinery, mowers, insight, and cutting-edge tools that will leave your lawn looking like a masterpiece.
What's more, is they'll have insight into your local community's gardening stores and deals. They know where to get the most affordable goods, seed, fertilizer, and anything else you might need to keep your garden in check.
Overall, this can leave you with a deeper understanding of gardening and where you can shop to put yourself in the most affordable situation.
3. Improved Lawn Health
Aside from the look and beauty of your lawn and garden, there's something to be said about the overall health of the plants that live there.
Professionals have all the knowledge of aeration, fertilization, and more. Health breeds beauty, and you can only produce healthy plants if you understand how it is that they thrive.
Create an equation that includes a number of different species of plants in your garden and you have a difficult environment to tend to on your own. Different plants have different needs in order to stay healthy and beautiful.
Gardeners are equipped to treat each plant with its appropriate respect and care, preventing any part of your garden from getting too weak or unhealthy.
4. Increased Property Value
It's not all about the plants, you know.
A well-landscaped lawn and garden can add significant value to your home. Structural changes to the yard add a good deal of beauty, and that is something that gets reflected in the sale price of a home.
Further, gardens and landscaping are things that change the impression that the appraiser gets. Remember, a big part of the value that an appraiser gives to your home is based on their impression of the place.
Gardens produce an excellent impression. While there are a lot of home factors that correspond to a fixed price, there are other things that are left to the discretion of the person giving the appraisal.
So, whatever you can do to enhance the look and feel of the interior and exterior of the home, you should. Even if you hire a gardening crew to spruce things up before the appraiser arrives to improve the first impression, that will do some good.
Appraisers aside, beautiful lawns make homes more appealing to potential buyers. If you're having a hard time getting home off the market, there's no shame in trying to persuade new buyers with an enhanced lawn.
5. Create a Wonderful Environment
At the end of the day, the point of a home garden is to increase the level of ambiance in your yard and around your home. For many, tending to the garden is a matter of relaxation and stress relief.
A professional crew can situate you with a beautiful, landscaped yard that gives you a magical yard to spend time in. You can entertain guests in a more enjoyable atmosphere, take some time to water the plants in a dreamy environment, and enjoy the fact that you have a wonderful yard.
As much as we all know that we can create a beautiful garden, how many of us do it? It takes a lot of time.
There's a lot of effort involved, too. All of that time and effort is enough to keep us from getting dirty and doing the work. It's not your fault, though.
Life gets busy, and there are things that we have to prioritize higher than gardening. Why keep yourself from the yard of your dreams, though? Taking on gardening and landscaping services will allow you to get that piece of things taken care of without all of the time, effort, stress, and planning.
They're available to craft your environment to your liking, and they'll come back around on a regular basis to make sure your plants are healthy and happy.
Plus, they'll operate on a clear budget. You don't have to worry about how much you're spending or whether or not you can afford all of the work. You'll know just how much things cost before any of the work starts.
Want to Learn More about Gardening and Landscaping Services?
There's a lot more to learn about gardening and landscaping services. Your situation could be unique depending on the nature of your yard, or you might live in a climate that's tough to garden in.
In any case, we're here to help. Explore our site for more ideas on how to garden, the value of a landscape service, and much more.