As time passes, your home's walls get dings, nail holes, and random spots where not-so-temporary tape pulls away chunks of paint. That's when you get the urge to take out your putty knife, touch-up paint, and try to reverse the damage. But what if the original paint is of no use? How to match a paint color that's already on the wall?
That's where knowing how to match paint can come in handy. Moreover, the same process can help you restore your older home to its original glory, or frame your bedroom's color scheme. 
Whatever your situation, there are several ways you can match the paint color to your desired color. While a 100% match is not always feasible, some proven hacks can help you get your desired shade.
Let's get into the details of how to match a paint color that's already on the wall.
How to Match a Paint Color? 6 Ways to Get Your Desired Shade!
Wondering how to match a paint color? Let us walk you through some of the best ways to do just that. Depending on what you are going to paint, your budget, and how precise you want to be with matching the paint color, you will surely find a method that works for you.
1. Cut a Paint Chip from the Wall and Get it Analyzed
When you need a perfect match for a wall that's already painted, you can collect a sample of the paint from the wall and take it to the paint store. The paint color looks different from the sheen and a sample can determine how the color looked originally.
An expert can analyze the color using a spectrophotometer. It is a device that breaks down color into its wavelengths and analyses the exact combination of paint pigments needed to recreate your desired color.
For wall paint, the sheen is usually matte, so it will offer a closer match than glossier paints.
Here's how to match the paint color already on the wall using paint chips:
Use a sharp blade to remove a small square of painted drywall. You will need a chip that's at least 1 inch square in size.
Take it to the paint store where staff will analyze the chip and match it to their brand's closet paint color. They may not be able to create an exact match but you can get a shade close enough to the original paint.
Before applying the new paint, patch the spot where you took the sample from. Fill any depression in the wall, smooth it with a scraper, and let it dry completely before proceeding to paint the wall.
2. Take Fabric or Thread for Professional Paint Color Matching
This method is best for coordinating walls or furniture with existing paint shades or favorite items.
If you don't have a sample of paint, this method will work for you. You may have a swatch of fabric, a spool of thread, a favorite t-shirt, or a pillow in your desired color.
Every paint store has a spectrophotometer, so all you have to do is bring this sample to the paint store. The technicians will use their color-matching skills to find the closet hue for your desired paint. After that, they can even direct you to match the closet color of that brand's paint.
3. Employ a Color-Matching Tool
Using a color-matching tool is perfect for any home painting project, including touch-ups. It provides you with fast and accurate color matches from any object, even stationary items. Moreover, it will find the paint matches from top paint brands.
A color-matching tool also saves your desired color profiles for future reference.
Nix Mini is an example of one such color-matching tool. These small gadgets work well with a color-matching app and are very quick and easy to use.
All you have to do is press the sensor against the item color you want to replicate. It can be a painted wall, a fabric, or even a natural thing like a leaf or a flower. The sensor will do the rest of the job.
It isolates the color and blocks all external and ambient lighting and uses its internal consistent lighting to get a precise read.
These devices also allow you to compare colors, create color palettes, and browse through inspiration galleries on the mobile app.
4. Go Old School, Bring Home Color Samples
This method is best for finding a true color match for touch-ups, painting walls, or furniture.
Want to match that pale yellow, bright blue, or stormy sky-gray wall or furniture? Then go to your favorite paint store, and grab a selection of paint chips close to the color you want to match.
Take these chips home and hang them close to the surface whose color you want to replicate. After that, observe in multiple lights, including daylight and tube light.
Whichever chips match the most close, is your winner.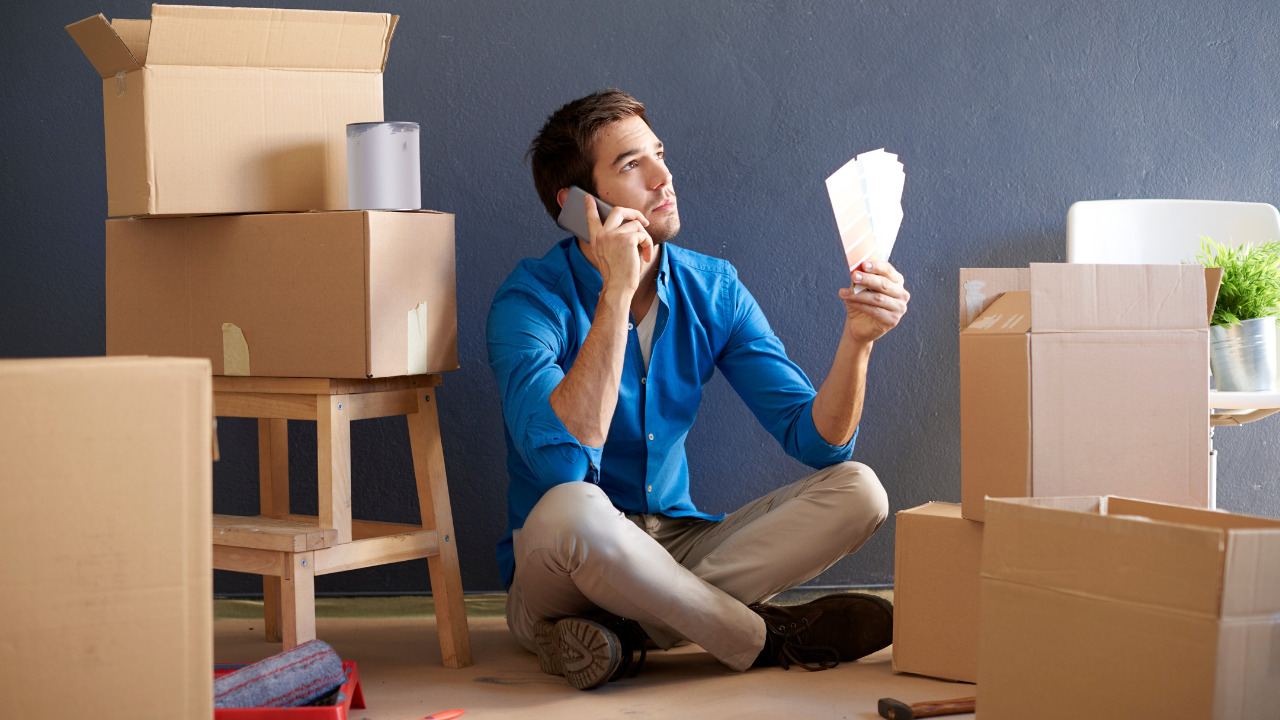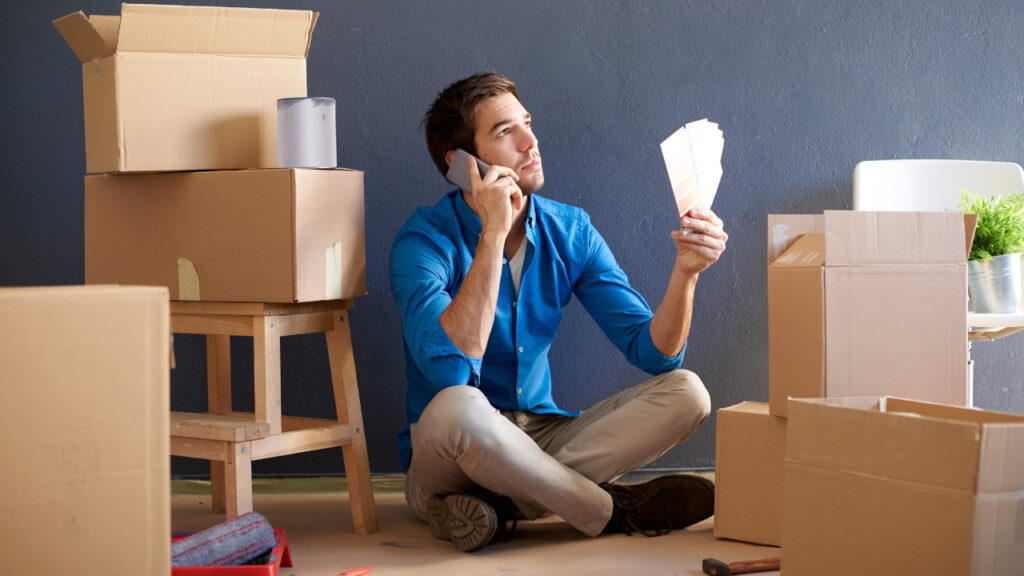 5. Download a Paint-Matching App
This method is best for painting an entire wall of furniture piece by color-matching digital images, other walls, or swatches. It can work well for touch-ups if you previously used the brand paint from the app provider.
Different paint-matching apps also offer AI-boosted reality to help you visualize the final product. You can then choose paint swatches digitally, find colors of your liking, and calculate the amount of paint you need for a project.
You can find many paint color-matching apps on both the Andriod Google store and the iOS app store. Each of these apps works a little differently, but the gist is pretty much the same. You can simply download the app to your smartphone, and snap a photo of the painted surface you want to match. You should do that in natural light for best results. 
Now, upload this snap to the app, and voila! You will get the closet color.
Bonus point: You can even be able to preview recommended accent colors and design the perfect palette all from the comfort of your home.
6. Take a Photo and Show to Your Paint Specialist
This method is great at approximate color matching for an entire wall or furniture piece. It serves as an ease of use for DIY paint lovers. With the high-definition camera on your smartphone, get a color sample of an existing wall or object. 
You don't need to download an app for this, find a swatch, or cut out a piece of existing wall.
However, while taking the photo, ensure that the object or wall is illuminated with natural light. Take this photo to your favorite paint specialist. They will be able to match the color very closely with their in-store spectrophotometer.
Ready to Match a Paint Color?
You can easily determine how to match a paint color for a specific paint job around the house by using the scenarios above.
Matching paint is an excellent choice if you want to get a nearly exact reproduction of a costly brand's color or want to cover up a flaw using an already-painted wall.