Are you tired of seeing the plain walls of your house? You can always introduce some changes to the rooms like painting, furniture, etc. Wall painting is one of the most common changes that can bring a breath of fresh air to your home decor. One such way to make your room exciting is by painting a galaxy wall. Yes, you read it right. But, how to paint a galaxy wall?
You can add fun colors or themes to your room by painting a galaxy wall. Let's get into the details of how you can paint a galaxy wall in your room.
Crucial Steps to Painting a Galaxy Wall
Nowadays, colors such as white or ivory have become monotonous and mundane. If you feel a change in theme for your house is in order, consider painting a galaxy wall. It can create some unique designs and patterns on the wall.
Galaxy painting is a galaxy-themed painting where you draw a galaxy on the wall. You can also call it the night sky painting. This theme is so beautiful that you will want it on your bedroom wall. It can also be a well-suited pattern for your kids' room wall.
Planning a galaxy-themed wall is just like painting an accent wall. Firstly, you have to decide the kind of mural you want to paint for a galaxy wall. Secondly, decide which wall in your room will get a galaxy paint. If you are unsure, you can get help from plenty of galaxy images available on the internet. It will help you in deciding as well as getting different ideas.
To answer the question "How to paint a galaxy wall step by step?", we have compiled the entire process into easy steps for a better understanding before painting a galaxy wall:
1. Choose a Background Color for Galaxy Wall Painting
First of all, select any dark shade or color for the background before starting to paint the galaxy wall. Make sure that the wall is well-primed before you start the galaxy theme. Moreover, you can whitewash the walls and then start the galaxy painting process.
Colors like indigo, dark blue, and hues of purple are the best choices. You can also mix colors of darker shades when painting a galaxy wall.
Firstly, go with the darker shades of blue or indigo and then add other shades from the color palette such as lilac, green, and red. These colors will make your galaxy theme more presentable. You can use a paint color match app to find the perfect color palette for your wall.
You can also add colors such as white and yellow at the bottom to give the wall a more surreal look. Bright colors can help create a theme that completely represents the galaxy. Moreover, you can also spray paint the galaxy wall, as it is less time-consuming and easy to work with.
You can use regular paint for this job as well. However, let them dry completely before starting to paint anything else on the wall.
A pro tip: You can also take black as a backdrop color and then add other colors of your choice to the palette. It will make the wall look more attractive.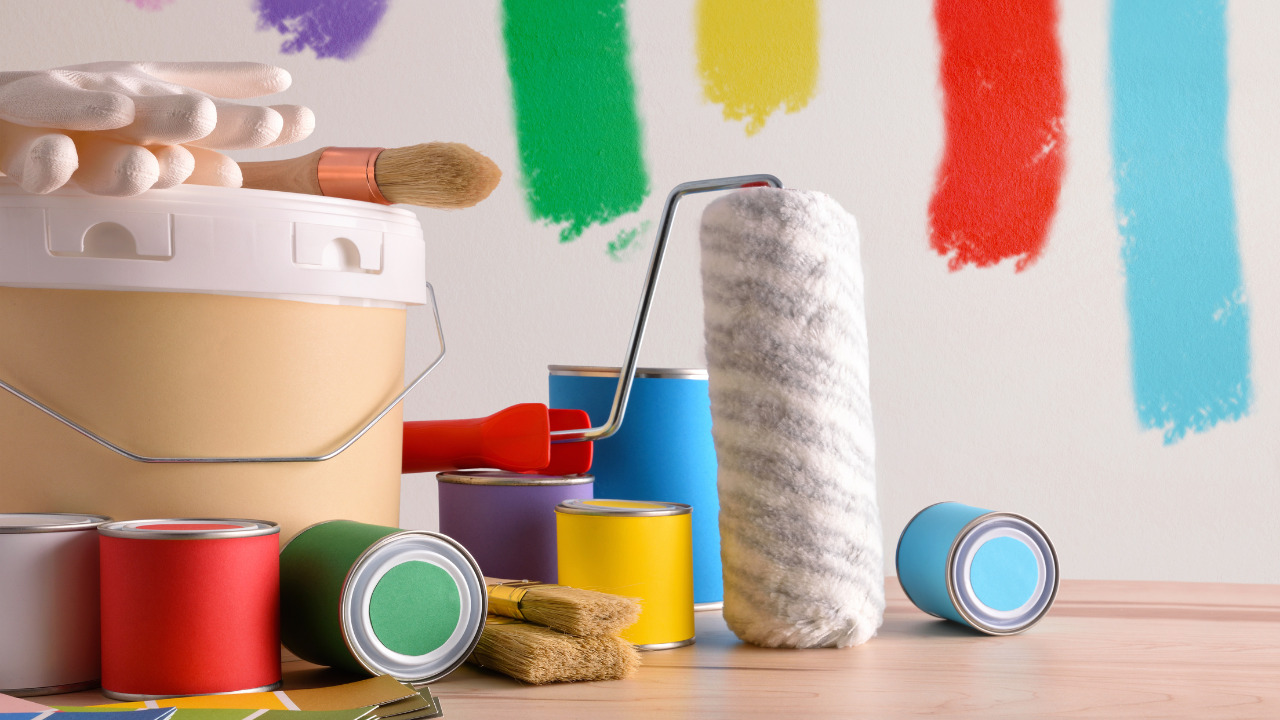 2. Decide What You Want to Paint on the Wall
Search for the images of galaxies on the internet, and select the one that seems relatively easy to paint. Draw projections on the wall using chalk.
You can draw different objects related to space, such as spaceships, asteroids, planets, comets, etc. It's all about whatever you find attractive for your room's wall and appealing to your eyes.
Don't start painting abruptly, first draw it with chalk and see if it falls within your expectations.
Once you have completed the drawing, fill the outlines with white color. It will look attractive on a dark background. Don't forget to keep your paintbrushes and precision proper.
3. Draw Constellations to Bring A Unique Look to the Galaxy Wall
Here's an idea! You can draw constellations on the galaxy wall as per your zodiac sign. You can also choose any constellation drawing that you find attractive for the galaxy theme.
Start drawing the constellation on the wall using chalk. Once you are done, fill the dots with white color and darken other spots that may need some retouching.
This step is relatively easy as you only have to place dots in part of the painted wall and voila! There's a constellation on your wall.
However, don't take up the entire wall drawing the constellations. Make sure to leave some room to add more fun things.
4. Draw a Nebula, Stars, and Galaxies, Add the Final Touch-ups
It's finally time to draw galaxies, stars, and a nebula. You can find help from the internet images and draw on the wall using chalk. This is the most crucial part of painting the galaxy wall as it gives the final look to your wall.
While you are drawing, you can also add some gas clouds and place some dots overall to fill in the empty spaces. A toothbrush can be a great help in drawing the dots in the empty spaces.
Now, it's time to fill in these drawings with colors. You can use colors like blue, red, and green. These colors can help lift the spirits of the entire wall. Fluorescent colors that glow in the dark and give you a feeling of sleeping around the stars are also a good idea.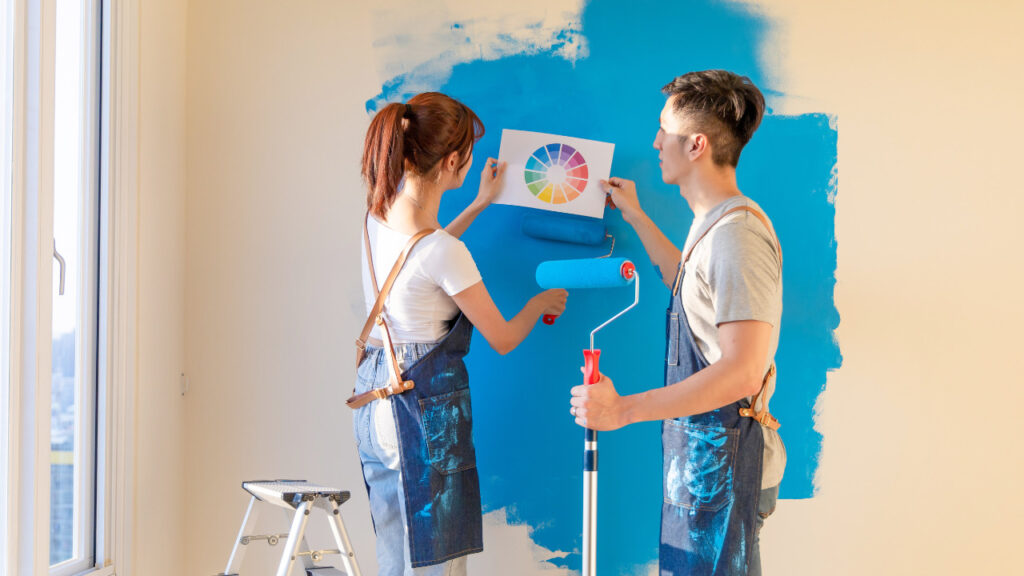 You can find these night sky painting colors easily in the market and online. You can get creative and add other fun colors to the galaxy paint. Finish it up by adding the final touch-ups to the wall painting.
You can also use this procedure to paint your ceiling in a galaxy theme. It will also add beautiful flavors to your room. Don't forget to gather all the necessary supplies and images required for a galaxy wall painting or night sky painting. Having all the supplies well before starting the painting projects is crucial.
Enjoy Your Galaxy Wall
Having a galaxy-themed painting on the wall can make your kids, and even you feel cozy when falling asleep after a long, tired day. It is a perfect way to decorate your bedroom and to feel the stars in your room.